Skills Covered
Overview
The Microsoft Certified Azure Administrator will be so-called when he has completed the course study and passed the certification exam.
KEY USPS AND CERTIFICATION DETAIL -
| | |
| --- | --- |
| 1. Gather ideas about Microsoft azure | The experts at AP2V train the candidates to understand the working system of Microsoft and ways to deal with Azure through cloud computing. |
| 2. Comprehend the framework | The Microsoft Azure Online Training aims to teach the students about the functioning of the Microsoft platform and ways to deal with them through cloud and container programmes. |
| 3. Enhance the job prospect | An individual may increase his chances of securing reputable and high paying jobs in their department with the help of information gathered about Microsoft azure. |
Benefits of Microsoft Azure Administrator (Associate) Certification Training Online
FUNDAMENTALS & KEY FEATURES -
The Microsoft Azure expert will be able to understand the functionality of various branches of computing and determine the solutions for companies and firms. The aspirant will have a complete outlook of the subject and can surely handle the basics as well as most complicated computing issues in practical situations.
Microsoft Azure Administrator Exams are held at the end of the course to assess the capability of the students and understand the progress of the pupils. They are supposed to clear the examination to be able to obtain the certification for Microsoft Azure Administrator.
The certification provided by AP2V is highly praised by the well-known firms and organizations of the IT sector. We consider it to be our prime concern to pave a path of success for the pupils of our institute. We help them to achieve their goals and objectives when it comes to becoming Microsoft Azure Associates.
COURSE OUTLINE
The faculty members and group of learned professionals at Ap2V always devise effective training for enabling the students to understand the course in a simpler manner. The teachers also provide online courses to students who are unable to be present for the campus classes.
The virtual training comprises regular live lectures and the distribution of study materials. The students are allowed to freely interact with the teachers to discuss their doubts regarding Microsoft Azure Online Training. The experts at AP2V are well equipped to deal with the queries of the pupils and help them to understand the importance of the subject carefully.
WHO SHOULD ENROLL IN THIS COURSE?
The individuals who are choosing to enhance their knowledge in relevant topics like cloud computing should join the fraternity of AP2V to achieve their objectives. The students are well taken care of and their subject course is taught at an affordable range. The Azure Associate Administrator Certification Cost at AP2V is quite reasonable as we believe that students should not be deprived of adequate training and it is also our main concern to make sure they can derive the largest benefit from our organisation in terms of facilities.
WHY WILL THIS COURSE CHANGE YOUR CAREER?
Our objective at AP2V is to groom a prospective career for the aspirants who desire to bag high-paying jobs in the IT departments. The knowledge of cloud computing and ways to use it for solving issues over Microsoft Azure helps them to head a team at work and conduct crucial tasks at work. The course will surely assist them in climbing the ladder of success in no time.
Azure Administrator Certification Cost at AP2V is kept within a pocket-friendly range so that the aspirants can easily join our institute and enjoy the benefits of learning about the AZ-104 Solution Architect Course. The training is well organized and completed within a short stipulated period so that the pupils can simultaneously balance studies with work.
TOP COMPANIES HIRE AZURE ADMINISTRATORS
Reputable companies and renowned brands all over the world are keen to hire pupils of our institute because of their potential and expertise. The companies and firms interact with the aspirants during the time of the course and this helps the candidates to receive fair exposure to the IT world by joining Microsoft Azure Online Course.
Upcoming Batches
Oct 01

SAT & SUN Weekend Batch

Filling Fast

Timings - 09:00 AM to 11:00 AM

Oct 15

SAT & SUN (6 WEEKS) Weekend Batch

Timings - 01:00 PM to 03:00 PM

Oct 03

MON & FRI (6 WEEKS)

Filling Fast

Timings - 09:30 AM to 10:30 AM

Oct 17

MON & FRI (6 WEEKS)

Timings - 05:00 PM to 06:00 PM
65% OFF Expires in D H M S

Can't find a batch you were looking for? Contact AP2V Learner Support
Loved reviews? Enquire Now
Structure your learning and get a certificate to prove it
Microsoft Azure Administrator (Associate) Certification Training Online Curriculum
Course Content
● Introduction to Cloud Computing
● Why Cloud Computing?
● Benefits of Cloud Computing
● Public Cloud
● Private Cloud
● Hybrid Cloud
● Infrastructure as a Service
● Software as a Service
● Platform as a Service
● What is virtualization?
● Virtualization and cloud computing
● Types of virtualization
● Virtualization terminologies
● Hypervisor
● Introduction to Azure  
● Introduction to the Azure products
● Signing up for Azure
● Introduction Azure management console
● Manage Azure subscriptions
   ○ assign administrator permissions
   ○ configure cost center quotas and tagging
   ○ configure Azure subscription policies at Azure subscription level
● Analyze resource utilization and consumption
   ○ configure diagnostic settings on resources
   ○ create baseline for resources
   ○ create and test alerts
   ○ analyze alerts across subscription
   ○ analyze metrics across subscription
   ○ create action groups
   ○ monitor for unused resources 
   ○ monitor spend
   ○ report on spend
   ○ utilize Log Search query functions
   ○ view alerts in Log Analytics
 ● Manage resource groups
   ○ use Azure policies for resource group
   ○ configure resource locks
   ○ configure resource policies
   ○ implement and set tagging on resource groups
   ○ move resources across resource groups
   ○ remove resource groups
● Create and configure storage accounts
   ○ configure network access to the storage account  
   ○ create and configure storage account
   ○ generate shared access signature
   ○ install and use Azure Storage Explorer
   ○ manage access keys
   ○ monitor activity log by using Log Analytics
   ○ implement Azure storage replication
● Import and export data to Azure  
   ○ create export from Azure job
   ○ create import into Azure job
   ○ use Azure Data Box
   ○ configure and use Azure blob storage
   ○ configure Azure content delivery network (CDN) endpoints
● Configure Azure files
   ○ create Azure file share
   ○ create Azure File Sync service
   ○ create Azure sync group
   ○ troubleshoot Azure File Sync
● Implement Azure backup
   ○ configure and review backup reports
   ○ perform backup operation
   ○ create Recovery Services Vault
   ○ create and configure backup policy
   ○ perform a restore operation
Syllabus
Experience 250+ hours of best-in-class content developed by leading faculty & industry leaders in the form of videos, case studies & projects
Industry Project
Project 1

Azure container instances

A standard package of software—known as a container—bundles an application's code together with the related configuration files and libraries and with the dependencies required for the app to run. This allows developers and IT pros to deploy applications seamlessly across environments.

Enable highly secure and reliable communication between your Internet of Things (IoT) application and the devices it manages. Azure IoT Hub provides a cloud-hosted solution back end to connect virtually any device. Extend your solution from the cloud to the edge with per-device authentication, built-in device management, and scaled provisioning.

Azure Function is a serverless compute service that enables users to run event-triggered code without having to provision or manage infrastructure. Being a trigger-based service, it runs a script or piece of code in response to a variety of events.
Microsoft Azure Administrator (Associate) Certification Training Online Exam & Certification
Live your dream to be hired by top IT Companies with us, offering an array of professional courses with 100% Job Assistance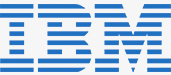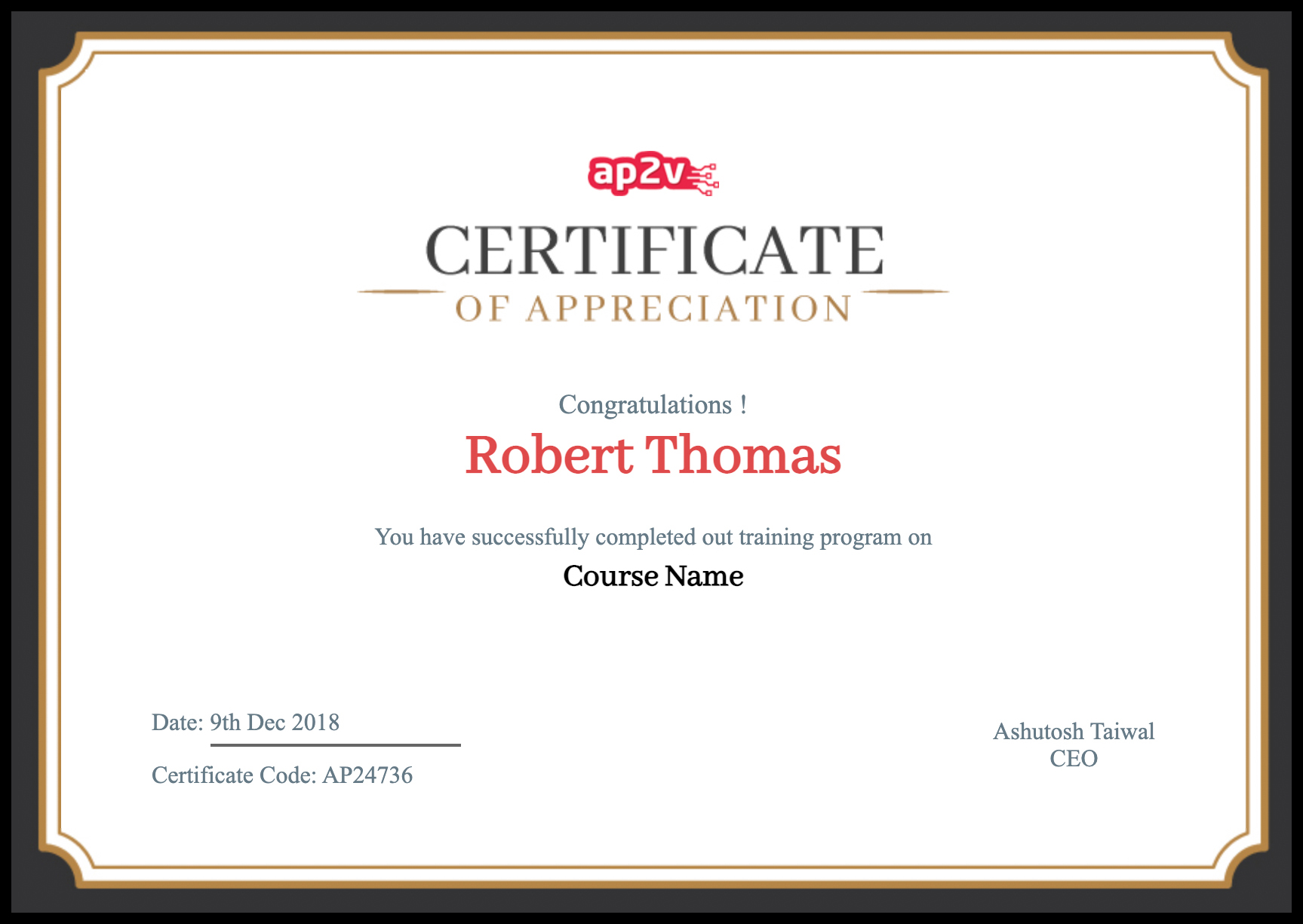 Frequently Asked Questions
Yes, Microsoft accounts to Azure active directory where it functions to handle tasks like supporting school and institute accounts or work accounts.
Microsoft Azure Certification is highly relevant and helps candidates to secure prospective jobs in reputable IT organisations.
The certification of Microsoft Azure Administrator is important for .net developers which help the experts to approach technical issues effectively.
Azure solution architect training provided by AP2V is beneficial and easy to understand. The courses are offered at minimal rates and the organisation provides the best facilities and latest lab tools to study the details of the course and obtain the certification successfully.
The exam aims to assess the theoretical skills of pupils in the subject of Microsoft and cloud computing. The board of exam committee measures the ability of the student to handle practical issues related to clouds and containers. The certification exam is useful in comprehending the potential of the aspirant to deal with the subjects of clouds and the utility of the same in The Microsoft Azure platform.
The gateway transit allows the usage of virtual networking to access the property of the VPN gateway.
The technique is used to store blobs which are similar to the process of file storage in folders. This process is called containers.
Microsoft Azure Administrator (Associate) Certification Training Online