Overview
Red Hat is trending every day and it will continue to do so in the future years, creating ever more employment opportunities. Hence, Red Hat training from AP2V Academy will assist you in the long term. To avail of the Best RHCSA Online Training is sure to collaborate with AP2V today.
RHCSA COURSE: KEY USPS AND CERTIFICATION DETAIL
 

Acquire comprehensive knowledge

 

Learners at AP2V Academy will acquire comprehensive knowledge on the Red Hat Certified System Administrator Training Course.   

 

Practical Experience

Enrolling at AP2V Academy, learners have not only gained the Red Hat Certified System Administrator Training Course Online, but they can also gain practical knowledge and experience.

 

Experienced Trainers

 

AP2V possess 100% competent and professional trainers to deliver knowledge on the RHCSA Certification Course Online.
Benefits of RHCSA Certification Training online
FUNDAMENTALS & KEY FEATURES
There are 3 modules that make up the Red Hat certification training at AP2V Academy. Following are the three modules for the exam for Red Hat Certified System Administrators and for the test for Red Hat Certified Engineers: RH124, RH134, and RH254.
This course will help IT individuals to take up relevant projects and prove their skills, knowledge and abilities.
After completing the RHCSA Training Online, learners can go and apply for the Red Hat Certified Engineer certification as this will help you gain a better knowledge and understanding.
Red Hat has a growing demand in the market.
Learners can also pursue the course in either online or offline mode.
RHCSA COURSE: COURSE OUTLINE
The Best RHCSA Training Online will introduce you to the Red Hat Enterprise Linux. You will be able to define and describe the open source and Linux distributions.
Your understanding of system administration is tested in the performance-based Red Hat Certified System Administrator (RHCSA) Exam (EX200) in a variety of settings and installation models. As a result of this exam, you will be able to administer Red Hat technologies across the range.
This exam certifies you as a Red Hat Certified System Administrator (RCSA). Red Hat Certified System Administrator (RHCSA) can potentially help pave the way to Red Hat Certified Architect (RHCA), the highest point of accreditation. In order to pass this test, you must have the Red Hat Enterprise Linux 8.2 version.
During this training, you will learn how to administer and configure Red Hat Enterprise Linux on a primitive level.
Who Should Enroll In This Course?
The Red Hat Certified System Administrator (RHCSA) is a professional who has completed Red Hat System Administration I (RH124) and Red Hat System Administration II (RH134).
Red Hat Enterprise Linux system administrators who want to validate their abilities and knowledge.
Linux system operators who are required to be certified by their employer or by regulation
Non-current or about-to-be-non-current RHCEs who are interested in re-certification
Interested DevOps experts in cloud infrastructure who want to enhance their ability of the basics
WHY WILL RHCSA COURSE TRAINING CHANGE YOUR CAREER?
This certification will teach you everything from system security to server administration to shell commands to managing users and creating passwords for them. You will also learn a few more skills and concepts which are as follows:
Configuration of SELinux, firewalls, and other security measures.
Techniques for booting into various levels on actual operating systems, as well as for starting and terminating virtual computers.
Along with program installs, the RHCSA certificate holders can install and configure file system properties in respect of encryption, rights, etc.
They will even be able to maintain authenticated directories that are used to manage user accounts.
It is possible to advance further high-level Red Hat Certifications Courses after obtaining the RHCSA, such as the RHCE (Red Hat Certified Engineer) and the RHCA (Red Hat Certified Architect) in order to improve your career as a top-level network administrator for Linux network servers. A world of opportunity awaits those who can deploy Red Hat Technology just at the best possible standards and maintain it over a long period. Join hands with AP2V today to avail RHCSA Training Online today.
TOP COMPANIES HIRE RHCSA EXPERTS
The RHCSA experts are in great demand in the market of information technology. So, once you complete the RHCSA Training Online successfully, you will be able to acquire a completion certificate that will further help you in getting a job in any of the top IT companies. You can even apply these skill sets in your own business. MNCs also hire certified RHCSAs.
Upcoming Batches
Oct 01

SAT & SUN Weekend Batch

Filling Fast

Timings - 09:00 AM to 11:00 AM

Oct 15

SAT & SUN (6 WEEKS) Weekend Batch

Timings - 01:00 PM to 03:00 PM

Oct 03

MON & FRI (6 WEEKS)

Filling Fast

Timings - 09:30 AM to 10:30 AM

Oct 17

MON & FRI (6 WEEKS)

Timings - 05:00 PM to 06:00 PM
For the best deal call now

Can't find a batch you were looking for? Contact AP2V Learner Support
Loved reviews? Enquire Now
Structure your learning and get a certificate to prove it
RHCSA Certification Training online Curriculum
Course Content
● Accessing the Command Line Using the Local Console
● Accessing the Command Line Using the Desktop
● Executing Commands Using the Bash Shell
● Defining the Anaconda Kickstart System
● Deploying a New Virtual System with Kickstart
● The Linux File System Hierarchy
● Locating Files by Name
● Managing Files Using Command- Line Tools
● Matching File Names Using Path Name Expansion
SA2: RED HAT SYSTEM ADMINISTRATION II
● Regular Expression Fundamentals
● Matching Text with grep
● Reading Documentation Using man Command
● Reading Documentation Using pinfo Command
● Reading Documentation in/usr/share/doc
● Getting Help From Red Hat
Syllabus
Experience 250+ hours of best-in-class content developed by leading faculty & industry leaders in the form of videos, case studies & projects
Industry Project
Project 1

Install RHEL O/S

Deploy enterprise grade redhat Linux o/s manually and automatically on bare metal, virtual machine and on cloud infrastructure

Project 2

User Management on Linux

Create user/group data store for performing local and remote user login on servers.

Project 3

Permission Management

Understand both DAC and MAC permission management for files security on linux O/s

Project 4

Storage Management

Learn how to perform disk management using fdisk/gdisk and LVM technologies to create scalable storage solutions

Project 5

Networking Stack on Linux

Learn deploying different networking services ( Http, Dhcp, DNS, ftp etc) on Linux o/s

Project 6

Working with automation

Deploy ansible automation tool on linux platform for automatic configuration management on infrastructure resources.
RHCSA Certification Training online Exam & Certification
Live your dream to be hired by top IT Companies with us, offering an array of professional courses with 100% Job Assistance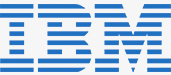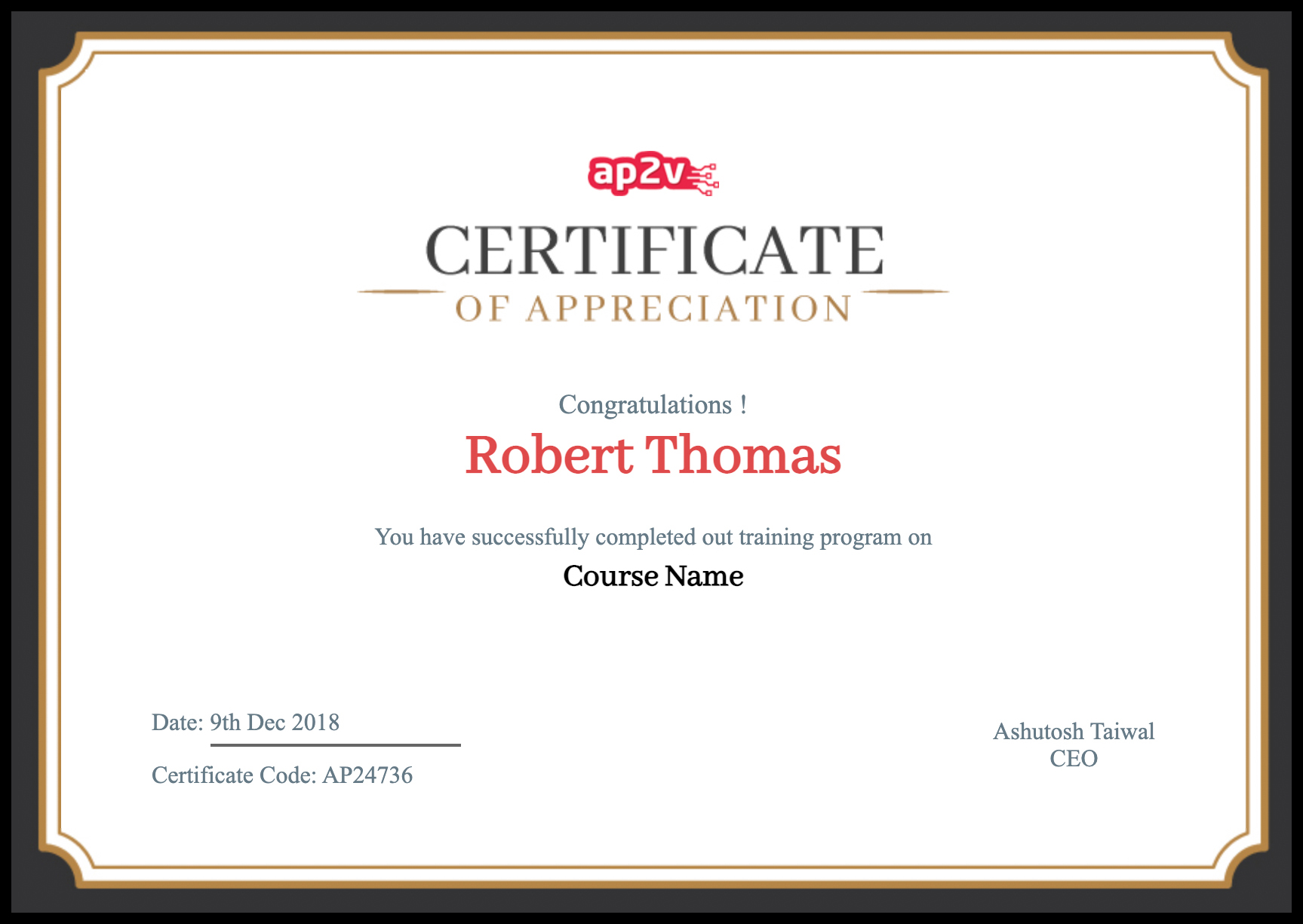 Frequently Asked Questions
Virtual Box is a great tool for setting up these sorts of labs for RHCSA.
Yes, ETC Engineer can take up the Red Hat RHCSA Course.
The correct way to learn Red Hat/Linux/RHCSA includes an online training session.
In addition to technical abilities, a Red Hat Certified Engineer must be able to work on information systems. As a RHCE specialist, an individual must be able to sustain a functioning design that meets the needs of a wide variety of businesses.
Yes, one can prepare for RHCSA certification through online sessions.
If you are a beginner then you can search the web to prepare yourself for RHCE.
In India, Candidates must pass the 2.5-hour RHCSA Exam in order to receive RHCSA certification (EX200).
An Indian Linux Systems Administrator, Red Hat Certified Engineer earns an average salary of about Rs. 40, 000.
The following individuals can take the main RHCSA exams: More than three-year-old RHCSA certificate holders, Someone who has finished the RHCSA Rapid Track Course (RH200) and System Administration I and II
The cost of the RHCE course at AP2V ranges between Rs, 15,000 to Rs. 20,000.
In addition to installing and configuring Red Hat Enterprise Linux systems, RHCSA candidates must also attach the system to a network infrastructure running operating systems.
he exam is not hard but the questions are a bit tricky.
The RHCSA exam can cost around Rs. 8000 to 10000.
RHCSA stands for Red Hat Certified System Administrator.