Overview
KEY USPS AND CERTIFICATION DETAIL -
Vast Coverage of concepts

 During our RHCSA Training in Bangalore, we cover a wide range of techniques and concepts whose knowledge will be sufficient for gaining the necessary momentum in your career in IT.

 

Career Prospects

At least 90% of companies rely on Red hat for their functioning. Therefore RHCSA Certification in Bangalore will indisputably make you a candidate for jobs with high incomes in top companies.

Affordability

 Our RHCSA Institute in Bangalore offers the most pocket-friendly course in RHCSA, along with a team of brilliant and experienced coaches that works round the clock for aspirants.
Benefits of RHCSA Training in Bangalore
RHCSA FUNDAMENTALS & KEY FEATURES -
The RHCSA Certification in Bangalore is of extreme relevance. Knowing the fundamentals of RHSCA will make you a high-yielding asset for the company and therefore, help you with increasing your earnings significantly by becoming a Red Hat Certified engineer.
Our RHCSA Certification Course in Bangalore covers all the fundamental features of the Red Hat system. These are but are not limited to the following listings:-
Configuration of a system and software installation by using Linux as an operating system maintaining a sound and secure environment for company projects.
Multitasking and overall administration of the system to look after operations of the corporate.
Enhancing the speed and security of the work environment.
Linux as an operating system guarantees a secure and efficient breeding ground for company projects. This makes it a popular choice for the IT departments. Thus, training from our RHCSA Training Institute in Bangalore will increase your odds of being hired by recruiters.
RHCSA - COURSE OUTLINE -
Our RHCSA Classes in Bangalore aim to cover the objective features of Red Hat and Linux relevant for Red hat Certified System administration through systematic teaching. The course outline includes but is not limited to the following:-
Introduction to Linus as an operating system.
Installation of software and management along with the configuration of the system.
Dealing with accessing files and editing them on the system.
Management of data and security functions.
WHO SHOULD ENROLL IN THIS COURSE?
The course taught at our RHCSA Training Centre in Bangalore is an excellent choice for:
Those who want to keep themselves updated with the advances of modern sciences. 
Anyone seeking to establish elementary knowledge of concepts and features of Red Hat.
Anyone seeking to give their sluggish career the necessary boost in the industry of technology.
Anyone wanting to gain familiarity with Linux and an all-around real-time experience of the platform.
WHY WILL THIS COURSE CHANGE YOUR CAREER?
With at least 9 in ten corporates operating on Red Hat and Linux, our RHCSA Course in Bangalore will, without a doubt, change your career momentum for good. You will be able to establish an impression of a prolific and well-versed employee who will prove to be an asset to the company to recruiters.
PARTNERING WITH IS FAVORABLE FOR YOU SINCE:
In our RHCSA Coaching in Bangalore, you will be able to unleash your full potential and be able to work on making yourself a motivated and esteemed candidate for relevant companies.
Since our RHCSA Classes in Bangalore focus on building a firm foundation and practical application of the subject throughout the proceedings of the course, you will have no complaint.
Each module is specially designed to cater to the demands of the industry, which makes us the Best RHCSA Institute in Bangalore. 
The relevance of the course will increase with due time, and hence you will be ready to take advantage of the same. Additionally, the training will not only be advantageous to get a job at a top multinational but will also equip you in giving an impressive performance at your company. Promotions and increments are bound to follow through association with us after joining.
TOP COMPANIES HIRE RHCSA SPECIALISTS
The contemporary trends show top-notch corporations have their functioning dependent on Red Hat. RHCSA Specialists who are adept in dealing with the nuances of Linus are well sought in the industry given their operational value. Hence, by associating yourself with us, the Best RHCSA Training in Bangalore, you will land in positions with high earnings.
 
Upcoming Batches
Oct 01

SAT & SUN Weekend Batch

Filling Fast

Timings - 09:00 AM to 11:00 AM

Oct 15

SAT & SUN (6 WEEKS) Weekend Batch

Timings - 01:00 PM to 03:00 PM

Oct 03

MON & FRI (6 WEEKS)

Filling Fast

Timings - 09:30 AM to 10:30 AM

Oct 17

MON & FRI (6 WEEKS)

Timings - 05:00 PM to 06:00 PM
For the best deal call now

Can't find a batch you were looking for? Contact AP2V Learner Support
Loved reviews? Enquire Now
Structure your learning and get a certificate to prove it
RHCSA Training in Bangalore Curriculum
Course Content
● Accessing the Command Line Using the Local Console
● Accessing the Command Line Using the Desktop
● Executing Commands Using the Bash Shell
● Defining the Anaconda Kickstart System
● Deploying a New Virtual System with Kickstart
● The Linux File System Hierarchy
● Locating Files by Name
● Managing Files Using Command- Line Tools
● Matching File Names Using Path Name Expansion
SA2: RED HAT SYSTEM ADMINISTRATION II
● Regular Expression Fundamentals
● Matching Text with grep
● Reading Documentation Using man Command
● Reading Documentation Using pinfo Command
● Reading Documentation in/usr/share/doc
● Getting Help From Red Hat
Syllabus
Experience 250+ hours of best-in-class content developed by leading faculty & industry leaders in the form of videos, case studies & projects
Industry Project
Project 1

Install RHEL O/S

Deploy enterprise grade redhat Linux o/s manually and automatically on bare metal, virtual machine and on cloud infrastructure

Project 2

User Management on Linux

Create user/group data store for performing local and remote user login on servers.

Project 3

Permission Management

Understand both DAC and MAC permission management for files security on linux O/s

Project 4

Storage Management

Learn how to perform disk management using fdisk/gdisk and LVM technologies to create scalable storage solutions

Project 5

Networking Stack on Linux

Learn deploying different networking services ( Http, Dhcp, DNS, ftp etc) on Linux o/s

Project 6

Working with automation

Deploy ansible automation tool on linux platform for automatic configuration management on infrastructure resources.
RHCSA Training in Bangalore Exam & Certification
Live your dream to be hired by top IT Companies with us, offering an array of professional courses with 100% Job Assistance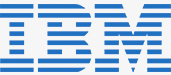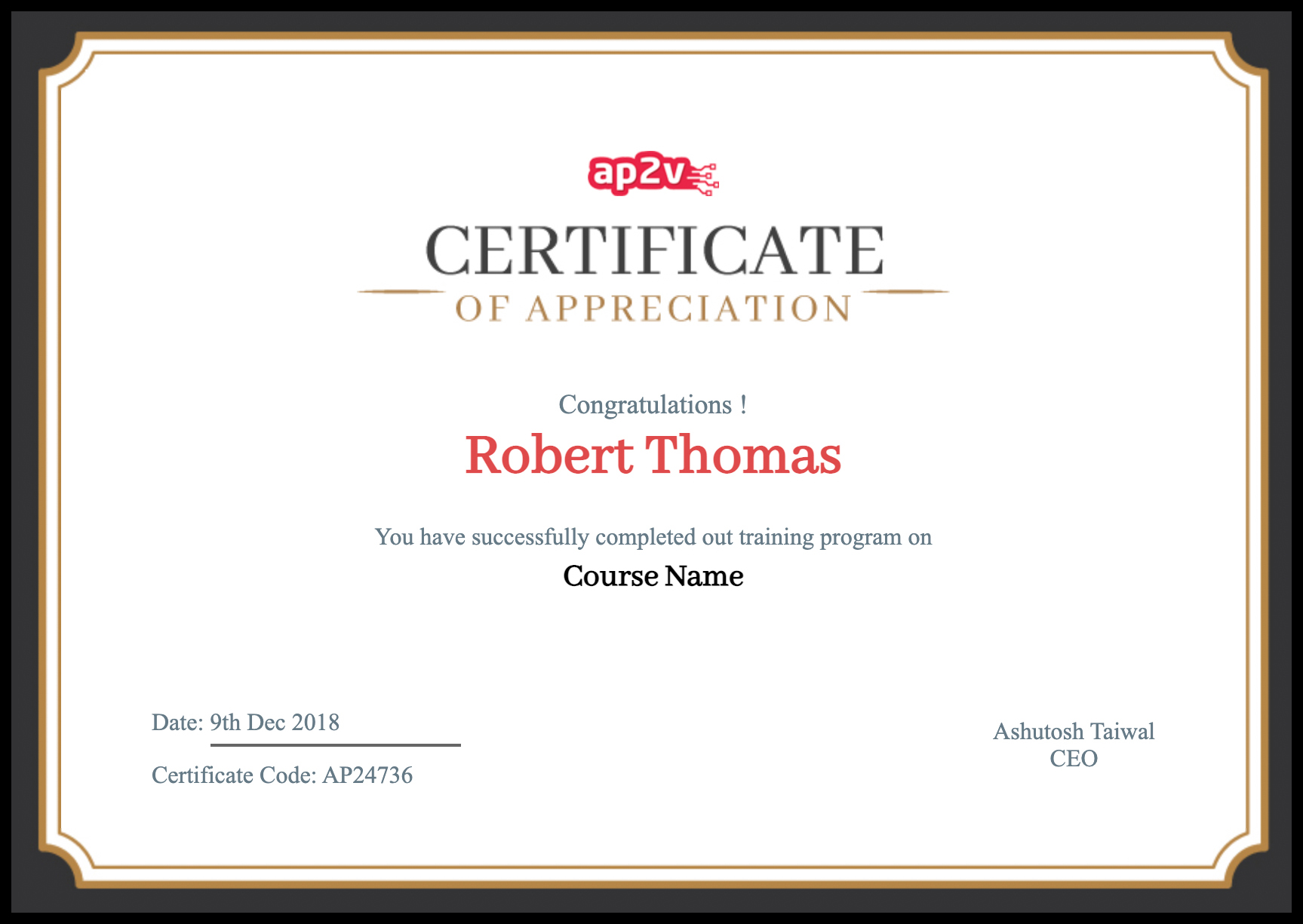 Frequently Asked Questions
Through the training RHCSA Training Institute in Bangalore, you will gain comprehensive knowledge in RHCSA, which will advance your career magically.
The RHCSA Certification Cost in Bangalore varies from institute to institute. On average it lies anywhere between ten thousand to twelve thousand.
Anyone can receive top entry-level RHCSA certification in Bangalore at Ap2v under the constant guidance of experienced and proficient educators.
Within a month, you can become skilled and efficient in RHCSA via RHCSA Certification Course in Bangalore at Ap2v.
AP2V is amongst the prominent RHCSA Training Institute in Bangalore with its years of experience in producing prolific candidates for the RHCSA certification exam
AP2V's RHCSA Centre in Bangalore offers a comprehensive RHCSA course through which you can easily gain expertise in RHCSA.
An Advanced RHCSA Certification Cost in Bangalore can vary anywhere between ten thousand and twelve thousand rupees
RHCSA Centre in Bangalore of Ap2v is the most preferred institution for the Red Hat Certified System associate course in India.
AP2V's RHCSA Course Duration & Fees in Bangalore are most suitable for coverage of the fundamental skills of RHCSA certification.