Overview
Through this RHCE course in Bangalore, students can gain knowledge about Data Analytics, Machine Learning, and all the fundamentals involved in cloud practitioners. You can now avail of RHCE Training in Bangalore online by collaborating with AP2V.
KEY USPS AND CERTIFICATION DETAIL -
| | |
| --- | --- |
| Hands-on learning experience | We at AP2V allow the aspirants to deal with the subjects and topics of RedHat in detail for clear understanding and comprehension when enrolled under the RHCE Training center in Bangalore. |
| Enhanced opportunities | RedHat Certification provided at AP2V is recognized by the leading firms which in turn enhances the job opportunities for the candidates. RHCE certification course in Bangalore gives you the platform to grab those opportunities. |
| Wallet-friendly prices. | The RHCE certification cost in Bangalore has been designed to be affordable by everyone so that money is not a barrier between you and us. |
Benefits of RHCE Training in Bangalore
RHCE TRAINING FUNDAMENTALS & KEY FEATURES -
An RHCE certification professional has the expertise and vision to address any RHCSA and CentOS question or issue. Anyone enrolled in the RHCE course in Bangalore can handle technical difficulties and deliver excellent solutions.
At AP2V, in the RHCE Certification Course in Bangalore, we place a great priority on teaching students how to use the Course in real-world situations. Using the institute's resources, they are taught to program and configure on the Red Hat and Linux platforms.
Students may also build their program and work on projects and assignments without any issues or hassles thanks to the spectacular and well-equipped lab facilities here at RHCE Training institute in Bangalore.
Our company believes in preparing students for a bright future and considers it our job to assist them in achieving their objectives Professionals can work as contractors on webpages and other platforms to create CentOS setups and use Linux for computing. Candidates' understanding is significantly boosted when they participate in AP2V organizations to learn Red Hat
RHCE TRAINING - COURSE OUTLINE -
For passing the Red Hat certification test, you'll need RHCE Training in Bangalore. The faculty members of AP2V always appreciate and enjoy a comprehensive study of the material as well as a discussion of questions and doubts.
They are eager to share their expertise with the students and assist them in better understanding the subject. The Red Hat Certified Engineering Program is also offered online, allowing those reluctant to visit sessions on campus to participate in the fraternity from the comfort of their dwellings.
WHO SHOULD ENROLL IN THIS COURSE?
Students who want stable employment in the IT industry in these competitive times should learn how to use RedHat and Linux. They will be able to comprehend the fundamental workings of the topics and perform well at work to climb the success and promotion ladders.
At RHCE training institute in Bangalore, anyone interested in hackathons and quiz sessions must join. 
WHY WILL THIS COURSE CHANGE YOUR CAREER?
The RHCE Course in Bangalore offered by AP2V is a game-changer for your career. RedHat knowledge is usually advantageous in gaining a premium position in an IT organization and leading the team in charge of computing and processivity. You've also given me the idea of creating a RedHat virtual machine on the Windows platform with minimal effort. This is unquestionably a work of expertise, and understanding it may benefit you in a variety of ways.
TOP COMPANIES HIRE CLOUD PRACTITIONER SPECIALISTS
The world's leading IT corporations and enterprises have acknowledged our RHCE Training in Bangalore. The organization appreciated AP2V's educational quality and expressed pride in being connected with our fraternity. Leading corporate delegations frequently contact our applicants, providing opportunities for students to acquire exposure to many employment fields.
 
Upcoming Batches
Oct 01

SAT & SUN Weekend Batch

Filling Fast

Timings - 09:00 AM to 11:00 AM

Oct 15

SAT & SUN (6 WEEKS) Weekend Batch

Timings - 01:00 PM to 03:00 PM

Oct 03

MON & FRI (6 WEEKS)

Filling Fast

Timings - 09:30 AM to 10:30 AM

Oct 17

MON & FRI (6 WEEKS)

Timings - 05:00 PM to 06:00 PM
For the best deal call now

Can't find a batch you were looking for? Contact AP2V Learner Support
Loved reviews? Enquire Now
Structure your learning and get a certificate to prove it
RHCE Training in Bangalore Curriculum
Course Content
No Course Content Found Please Fill Form for Course Content.
Syllabus
Experience 250+ hours of best-in-class content developed by leading faculty & industry leaders in the form of videos, case studies & projects
Industry Project
Project 1

Install RHEL O/S

Deploy enterprise grade redhat Linux o/s manually and automatically on bare metal, virtual machine and on cloud infrastructure.

Project 2

User Management on Linux

Create user/group data store for performing local and remote user login on servers.

Project 3

Permission Management

Understand both DAC and MAC permission management for files security on linux O/s

Project 4

Storage Management

Learn how to perform disk management using fdisk/gdisk and LVM technologies to create scalable storage solutions

Project 5

Networking Stack on Linux

Learn deploying different networking services ( Http, Dhcp, DNS, ftp etc) on Linux o/s

Project 6

Working with automation

Deploy ansible automation tool on linux platform for automatic configuration management on infrastructure resources.
RHCE Training in Bangalore Exam & Certification
Live your dream to be hired by top IT Companies with us, offering an array of professional courses with 100% Job Assistance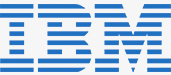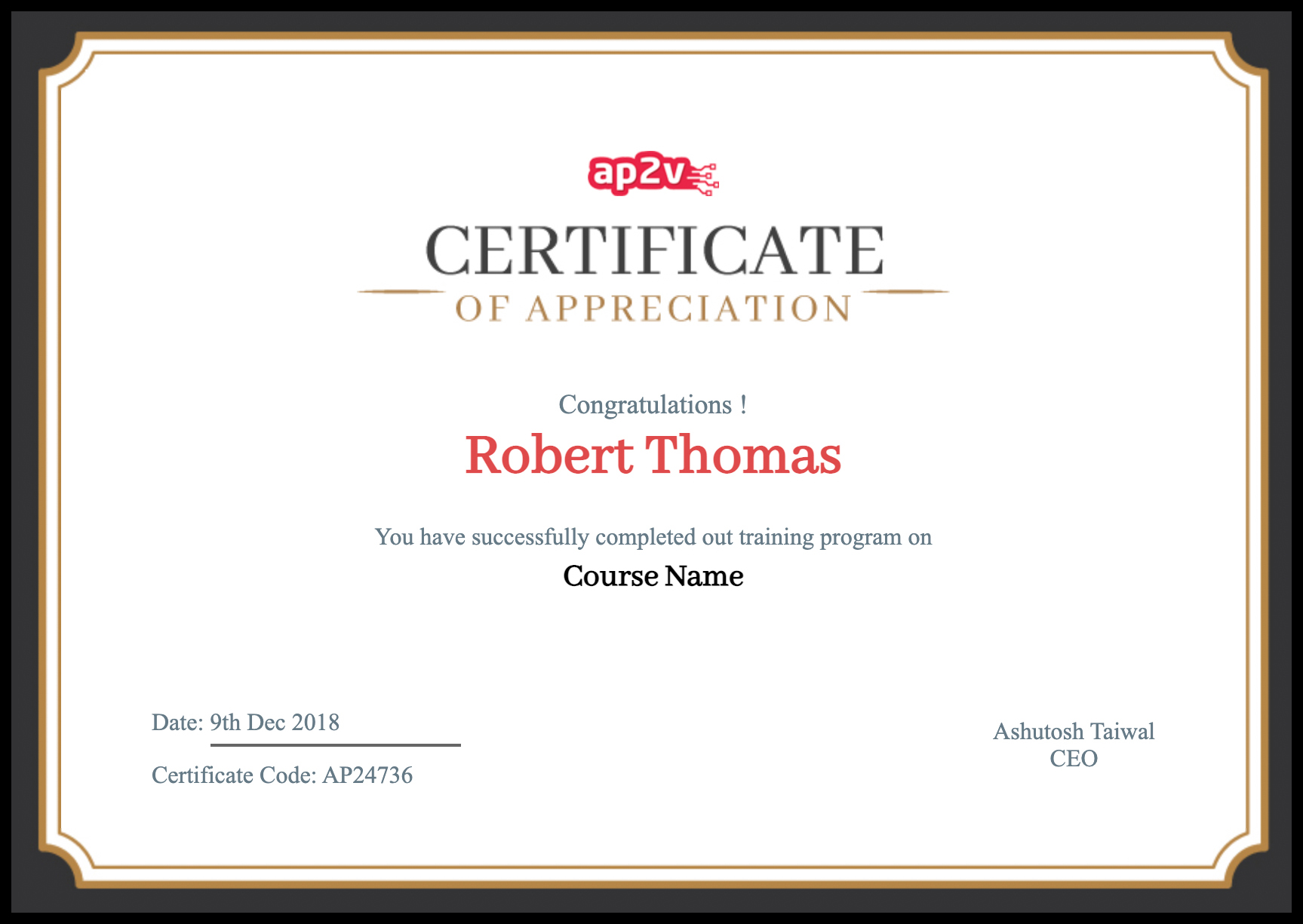 Frequently Asked Questions
The RHCE certification in Bangalore is formulated to ensure that recipients of certifications have the expertise, talents, and aptitude to develop, install, and handle the programming of Linus and control centOS.
The RHCE certification cost in Bangalore at AP2V is ₹7,499 only. Our course is designed to be pocket-friendly so that every individual can afford to get the finest education.
RHCE certification in Bangalore is one of the best offered by AP2V at the most nominal prices.
The RHCE course duration and fees in Bangalore are both very nominal. With our services, every trainee will have the best learning experience in just 45 days with complete expertise
The best RHCE training in Bangalore with real-time projects is offered by AP2V. Our services provide study material and practical knowledge both for the best experience WITH 30 practical projects during the course.
To enroll in our RHC classes in Bangalore you are required to have prior knowledge of basic IT systems.
The RHCE course in Bangalore offered by AP2V costs Rs. 7,499 only.
Our RHCE training institute in Bangalore at AP2V is the best institute to learn in India with about 30 hands-on practical experiences during the course duration.
Our services from AP2V for RHCE Training in Bangalore extend in Bangalore. You can enroll with us for the best training experience.