Overview
RHCA is focused on network operability and handling other significant parameters for the smooth running of these services. Therefore, the RHCE certification course in Noida provided AP2V is highly recommended for anybody willing to learn more about Red Hat services.
KEY USPS AND CERTIFICATION DETAILS:
| | |
| --- | --- |
| Detailed knowledge of Red Hat services | The RHCE Coaching in Noida offered by our services is constructive for somebody who wants to know about Red Hat services. |
| Experienced team of teachers | Our team of people responsible for the RHCE Training in Noida is highly advanced and experienced, so they provide new data. |
| Expands your career options | RHCE is a great field that is in high demand lately. Every big company is searching for an advanced RHCE so learn about it from a good RHCE Institute in Noida like AP2V. |
Benefits of RHCE Training in Noida
RHCE- FUNDAMENTALS AND KEY FEATURES:
The demand for RHCE is exceptionally high since they have various traits and skills required in the field like solving any given problem of RHCE on the platform and providing practical solutions for the same. The RHCE Training in Noida provided by AP2V is an excellent course since it also offers incredible exposure to the practical learning of this course to build a more robust knowledge about this course. AP2V is an RHCE Training Center in Noida that has top-quality lab facilities used by the students to understand the practical working of all the concepts they learn.
After the RHCE Coaching in Noidais done, the candidates are eligible and prepared to sit for a certification exam. The RHCE Certification in Noida holds great importance since your profile is enhanced. The demand for RHCE is high in the market and owning a certificate of this course provides a tremendous jump in your career.
COURSE OUTLINE: RHCE TRAINING IN NOIDA
RHCE Course in Noida provided by AP2V is very important to crack the Red Hat examination successfully. The RHCE Certification in Noida provided after clearing this exam is essential for a person who wishes to expand their career pathway in this field. This course is also available online, so people are exposed to this excellent course even from far away.
Our faculty is exceptionally advanced and professional to clear all your doubts and queries regarding this subject and strengthen your understanding of this topic. They make sure they cover all the critical domains of this IT section and mould their candidates to become advanced and professional RHCE.
WHO SHOULD ENROLL IN THIS COURSE?
Any candidate who wishes to learn about this emerging field of IT and make a successful career out of it should take the RHCE Training in Noida offered by AP2V. This course helps an individual solve problems related to Red Hat and Linux services and promote the effective functioning of these services. Moreover, it is an advanced course that provides a certificate at the end which helps you gain a great job in a great company.
WHY WILL RHCE TRAINING CHANGE YOUR CAREER?
Having an enhanced knowledge of RHCE from the Best RHCE Training Institute in Noida is very beneficial for getting a stable and high-profile job in the IT industry. In addition, the RHCE Certification Course in Noida offered by AP2V is an enhancer in your profile since companies are looking for professional RHCE. Therefore, they are certified and knowledgeable enough to take over their company's Red Hat services.
TOP COMPANIES HIRE RHCE SPECIALISTS:
AP2V is considered one of the best RHCE Institutes in Noida and all over India, so having a certification of completion of the course from here really enhance your profile and gives you a big jump in your career pathway. The top-notch companies are in search of certified RHCE, so you can be the one to enjoy these positions offered by the best companies. All you need to do is complete the RHCE Training in Noida and pass the examination.
Upcoming Batches
Oct 01

SAT & SUN Weekend Batch

Filling Fast

Timings - 09:00 AM to 11:00 AM

Oct 15

SAT & SUN (6 WEEKS) Weekend Batch

Timings - 01:00 PM to 03:00 PM

Oct 03

MON & FRI (6 WEEKS)

Filling Fast

Timings - 09:30 AM to 10:30 AM

Oct 17

MON & FRI (6 WEEKS)

Timings - 05:00 PM to 06:00 PM
For the best deal call now

Can't find a batch you were looking for? Contact AP2V Learner Support
Loved reviews? Enquire Now
Structure your learning and get a certificate to prove it
RHCE Training in Noida Curriculum
Course Content
No Course Content Found Please Fill Form for Course Content.
Syllabus
Experience 250+ hours of best-in-class content developed by leading faculty & industry leaders in the form of videos, case studies & projects
Industry Project
Project 1

Install RHEL O/S

Deploy enterprise grade redhat Linux o/s manually and automatically on bare metal, virtual machine and on cloud infrastructure.

Project 2

User Management on Linux

Create user/group data store for performing local and remote user login on servers.

Project 3

Permission Management

Understand both DAC and MAC permission management for files security on linux O/s

Project 4

Storage Management

Learn how to perform disk management using fdisk/gdisk and LVM technologies to create scalable storage solutions

Project 5

Networking Stack on Linux

Learn deploying different networking services ( Http, Dhcp, DNS, ftp etc) on Linux o/s

Project 6

Working with automation

Deploy ansible automation tool on linux platform for automatic configuration management on infrastructure resources.
RHCE Training in Noida Exam & Certification
Live your dream to be hired by top IT Companies with us, offering an array of professional courses with 100% Job Assistance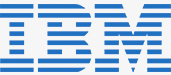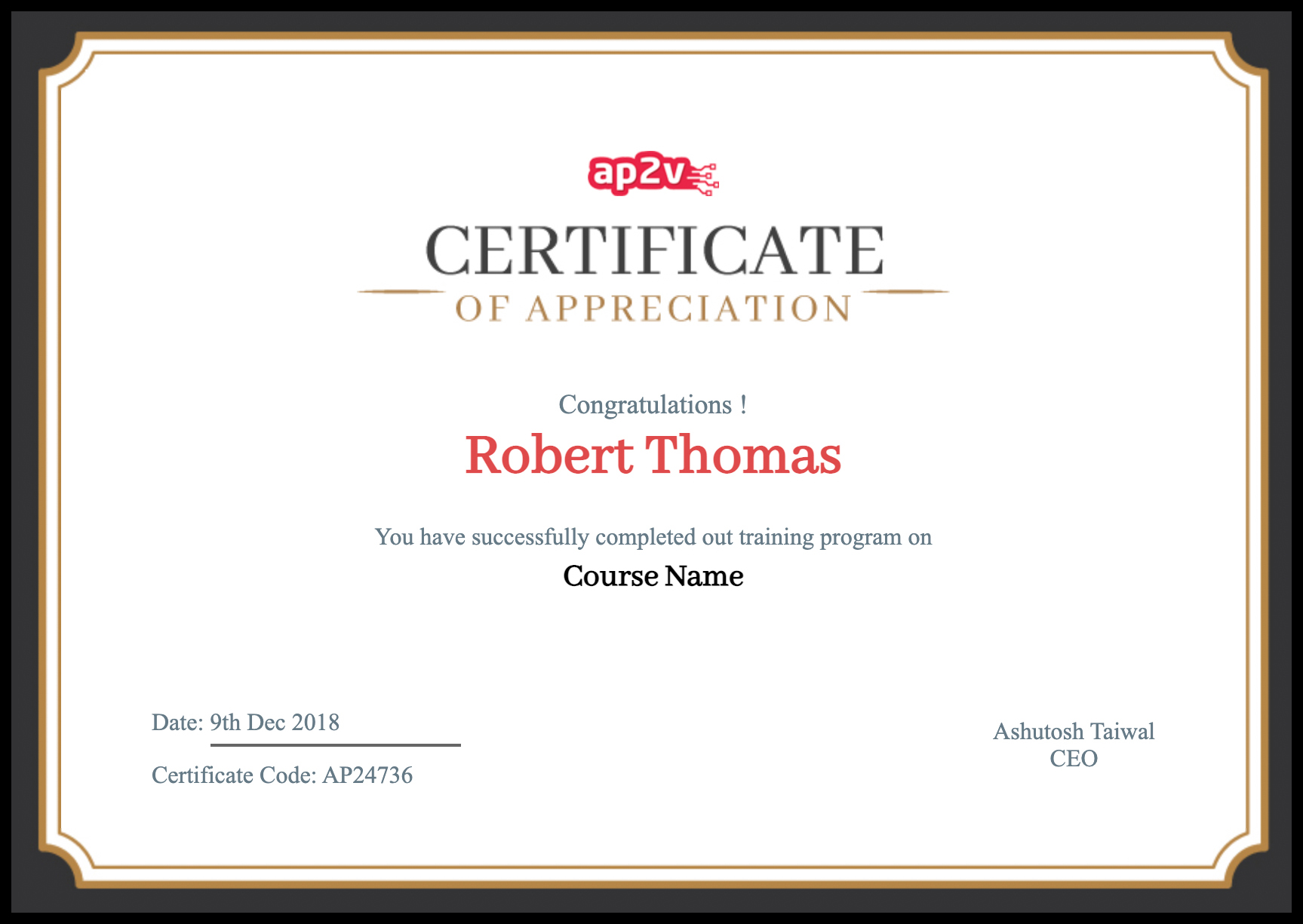 Frequently Asked Questions
DevOps is a field of IT management and software development that has grown a lot in recent times as it helps with the smooth running of software codes and management and security of data.
The best RHCE certification course in Noida in AP2V is the blended learning course for only Rs.19,999.
AP2V is the best place for any candidate to gain an entry-level certification for any course. In addition, our RHCE institute in Noida is highly advanced and is reputed.
Forty days and Rs.17,995 is the average RHCE course duration and fees in Noida for learning efficiently through the advanced AP2V services.
AP2V is the best RHCE institute in Noida that provides you with 30 projects to help you gain a strong and better understanding of this particular stream.
The requirements for becoming an RHCE expert are by completing the professional course available through our services to pass the certification exam after the course ends.
AP2V provides the most reasonable and practical RHCE courses in Noida for just Rs.17,995
The best RHCE institute in Noida and all over India is AP2V. Our services are highly advanced and preferred by a large number of people.
AP2V provides the most incredible RHCE training in Noida since we have a faculty of professional people that offer fresh and latest knowledge.