Overview
Those who enroll for RHCE training in Pune are eligible to appear for the certification exam and pass it with flying colors.  Network admins, programmers, designers, corporate developers, and application administrators are all targeted by the Red Hat certification program. We, the volunteers of AP2V, are interested in molding the applicants' futures and designing a path to success for them.
KEY USPS AND CERTIFICATION DETAIL -
| | |
| --- | --- |
| Acquire An Understanding Of Methods To Operate With Linux | Learners and prospective applicants share their expertise and opinions regarding the role of CentOS as well as approaches to operate with Linux during the RHCE Certification Course in Pune. |
| Access To RHCE | RHCE Course in Pune connects users with possible jobs, allowing you to engage the Red Hat community, form study sessions, and work on initiatives. You may also look at Red Hat's training choices and arrange individualized test sessions with ease. |
| Enhanced Work Opportunities | The RHCE Classes in Pune offered by AP2V are recognized by top companies, increasing work chances for applicants. |
Benefits of RHCE Training in Pune
RHCE TRAINING FUNDAMENTALS & KEY FEATURES -
An RHCE certified professional offers the expertise and vision to address any RHCSA and CentOS question or issue. He possesses the ability to handle platform difficulties and deliver excellent solutions.
At AP2V, RHCE coaching in Pune we place a great priority on educating people how to use the RHCE Certificate Program in real-world situations. Using the institute's resources, they are taught to program and configure on the Red Hat and Linux platforms.
Participants may also build their program and concentrate on tasks and exercises with no issues or difficulties thanks to the spectacular and well-equipped laboratory amenities. We specialize in preparing pupils for a bright future and take this seriously.
Professionals can work as contractors on web pages and various places to create CentOS setups and use Linux for computers. Applicants' understanding is significantly boosted when they participate in AP2V organizations RHCE Training Institute in Pune.
RHCE TRAINING - COURSE OUTLINE -
Before passing the RHCE test, you'll need RHCE classes in Pune. Our academic staff of AP2V constantly encourage and enjoy a comprehensive knowledge of the material as well as discussions of questions and concerns.
Experts are eager to share their expertise with the students and assist students in further understanding the topic. The RHCE Course is also offered on the web, allowing those that are reluctant to visit lectures to participate in the program within the comfort of their own homes.
WHO SHOULD ENROLL IN THIS COURSE?
Those who want stable employment in the IT industry in these tough times must understand how to use RedHat and Linux. Students can grasp the fundamentals of the subjects and execute effectively at a job to advance up the corporate hierarchy and get advancements.
People who want to validate their Linux skills must enroll in the RHCE Course in Pune as RHCE Credential assists you in demonstrating the abilities necessary for system management in a DevOps setting. The RHCE is an expansion of the expertise necessary to simplify the installation, administration, and maintenance of multi-system settings, rendering your certification even more useful and applicable.
WHY WILL THIS COURSE CHANGE YOUR CAREER?
RHCE Training in Pune is usually advantageous in gaining a premium position in an IT organization and leading the group in charge of computers and processivity. You've also given me the notion of creating a RedHat emulator on the Windows operating system with minimal effort. This is unquestionably a work of expertise, and understanding it may benefit you in a variety of ways.
The significance of RHCE certification in Pune and  IT experts who are familiar with Red Hat Linux technology has long been acknowledged, with the majority of Fortune 500 organizations now embracing Red Hat open-source solutions. Red Hat specialists are essential for the effective construction and management of Red Hat technologies that provide long-term benefits.
The cornerstone of delivering Red Hat Linux technologies is system administrators. Network administrators are operative platformprofessionals who are well-versed in vital Linux technologies, including file systems and memory. Common tasks involve installing, setting, and managing Linux systems, as well as conducting software upgrades and ensuring data safety.
TOP COMPANIES HIRE RHCE SPECIALISTS
The globe's leading IT corporations and enterprises have acknowledged our RHCE Training in Pune. The organization appreciated AP2V's educational quality and expressed pride in being connected with our fraternities. Prominent corporate delegations frequently contact our applicants, providing opportunities for students to acquire exposure to many employment fields.
Upcoming Batches
Oct 01

SAT & SUN Weekend Batch

Filling Fast

Timings - 09:00 AM to 11:00 AM

Oct 15

SAT & SUN (6 WEEKS) Weekend Batch

Timings - 01:00 PM to 03:00 PM

Oct 03

MON & FRI (6 WEEKS)

Filling Fast

Timings - 09:30 AM to 10:30 AM

Oct 17

MON & FRI (6 WEEKS)

Timings - 05:00 PM to 06:00 PM
For the best deal call now

Can't find a batch you were looking for? Contact AP2V Learner Support
Loved reviews? Enquire Now
Structure your learning and get a certificate to prove it
RHCE Training in Pune Curriculum
Course Content
No Course Content Found Please Fill Form for Course Content.
Syllabus
Experience 250+ hours of best-in-class content developed by leading faculty & industry leaders in the form of videos, case studies & projects
Industry Project
Project 1

Install RHEL O/S

Deploy enterprise grade redhat Linux o/s manually and automatically on bare metal, virtual machine and on cloud infrastructure.

Project 2

User Management on Linux

Create user/group data store for performing local and remote user login on servers.

Project 3

Permission Management

Understand both DAC and MAC permission management for files security on linux O/s

Project 4

Storage Management

Learn how to perform disk management using fdisk/gdisk and LVM technologies to create scalable storage solutions

Project 5

Networking Stack on Linux

Learn deploying different networking services ( Http, Dhcp, DNS, ftp etc) on Linux o/s

Project 6

Working with automation

Deploy ansible automation tool on linux platform for automatic configuration management on infrastructure resources.
RHCE Training in Pune Exam & Certification
Live your dream to be hired by top IT Companies with us, offering an array of professional courses with 100% Job Assistance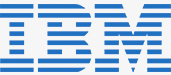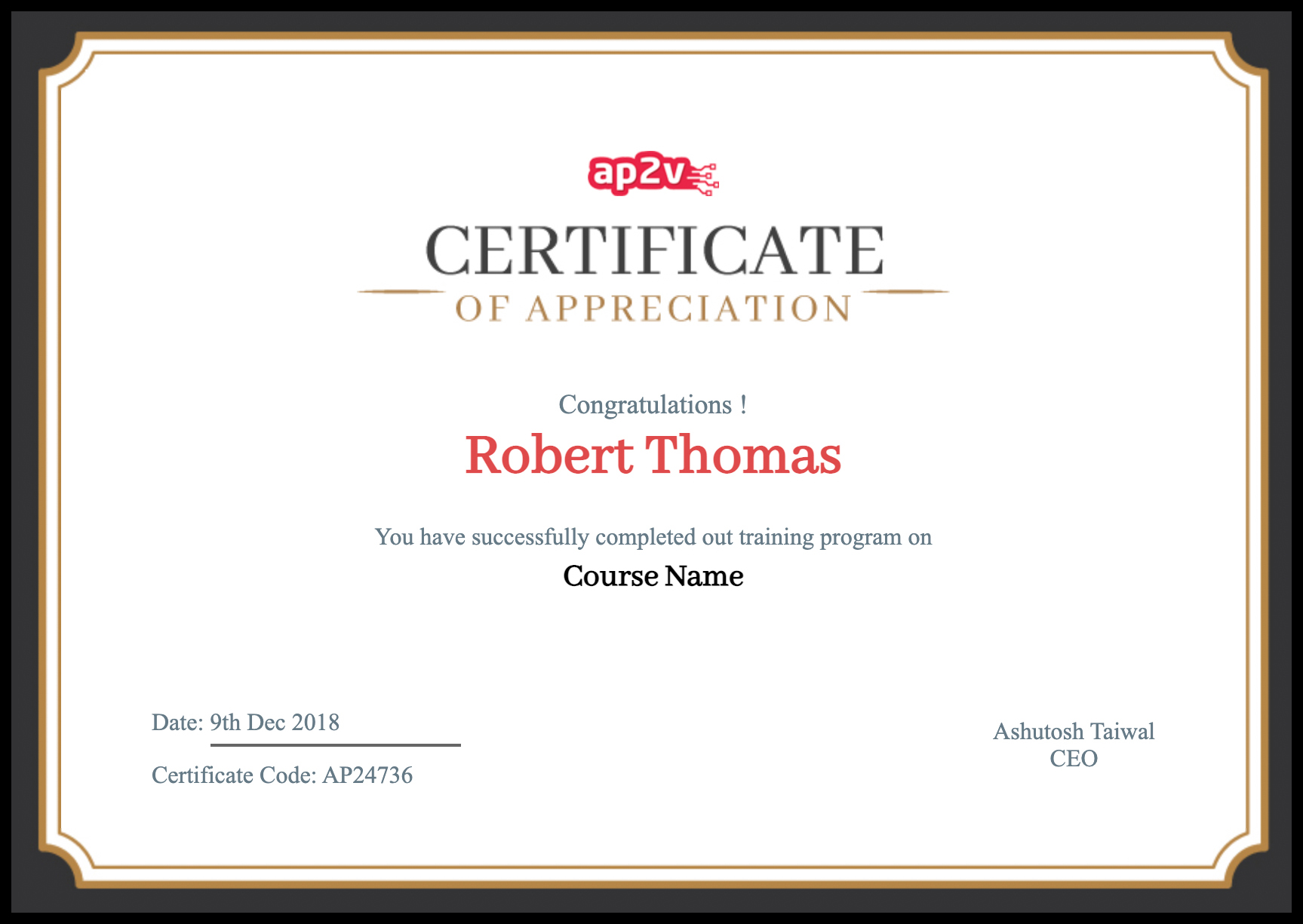 Frequently Asked Questions
The RHCE course in Pune enhances the skills of any developer and validates their skills in Linux. Possessing a certificate of RHCE might help in uplifting your CV and landing you into an MNC.
The RHCE certification cost in Pune is about two thousand INR, specially designed to make the course affordable for everyone.
You can avail yourself of AP2V's RHCE training in Pune as it is recognized by all the top fortune five hundred companies.
Any person availing of the services of the RHCE training institute in Pune will take 45 days to learn the subject.
As real-time projects are significant along with the theory of the subject, AP2V's RHCE course in Pune is designed to include real-time projects.
According to the RHCE training institute in Pune, there are no requirements for any applicant to be an RHCE expert.
The advanced RHCE certification cost in Pune is seven thousand four hundred and ninety-nine INR only.
The AP2V's RHCE training institute in Pune is the best for RHCE training in India as it is recognized by all the fortune five hundred companies.
The RHCE institute in Pune is the best option for anyone to learn RHCE.