Overview
KEY USPS AND CERTIFICATION DETAIL –
| | |
| --- | --- |
| Gain knowledge | At AP2V, the RHCE classes in Ameerpet would help students work in the Linux environment effectively by clarifying their doubts at every stage. |
| Warm learning environment | The Red Hat concepts taught by RHCE coaching classes in Ameerpet by AP2V encourage discussions and the warm faculty repeats the basics of the concepts for the required revision. |
| Career enhancement | The scope of earning the RHCE certification in Ameerpet through AP2V is endless. It expands your area of expertise and work efficiency, hence enhancing your career. |
Benefits of RHCE Training in Ameerpet
RHCE FUNDAMENTALS & KEY FEATURES –
One of the first steps that the RHCE coaching in Ameerpet by AP2V follows is providing a detailed overview of Linux. Upon attending the classes that do so, individuals would be able to keep up efficiently with the programming environment that RHCE training requires. At AP2V, our faculty and services understand the importance of clearing the concepts with interactions and discussions in our RHCE classes in Ameerpet. 
Hence, the individuals enrolled in this course would find their teachers constantly making them think and understand the concepts of programming and its fundamentals for a better understanding. The thirty hands-on projects included in our curriculum enable the students to practice their skills and acquire them with all the perfection that they can.
RHCE - COURSE OUTLINE -
The RHCE training center in Ameerpet of AP2V helps the individuals of the IT sector to learn the management and operative functions of the teams at any organization. The primary objectives of this course are to teach the learners about deployments, updating software as well as working efficiently with security-based systems.
WHO SHOULD ENROLL IN THIS COURSE?
Individuals in the IT field or people considering stepping into the tech world should start by taking these fundamental RHCE classes in Ameerpet by AP2V. Since this course is beginner-friendly, anyone looking to learn about Linux in detail would find this course is quite beneficial for them. Individuals looking for a course to get a basic introduction to Linux can also avail of our services of RHCE coaching in Ameerpet for top quality study materials and expert guidance by our highly skilled and qualified faculty.
WHY WILL THIS COURSE CHANGE YOUR CAREER?
The AP2V's RHCE training institute in Ameerpet holds immense importance in today's times. With the competition in the IT field rising exponentially every day, it becomes a must that a tech professional knows more than just one skill of specialization. 
Holding an RHCE certification in Ameerpet from AP2V would make you stand out in any scenario, hence improving your value in any company as an asset manifold. With such high demand for RHCE certificate holders who know their way around the Linux platform, now is the perfect time for you to collaborate with ap2v and avail the top-quality RHCE classes in Ameerpet.
Being a certified engineer on the red hat platform would give off a good reputation for you. Since Red Hat is a big name in the tech field today, the capability and competency to work on it as a certified engineer would give you the praise in work and raise in the package. Hence, the RHCE coaching in Ameerpet by AP2V understands how much importance this certificate might hold in one's career growth and makes sure that every learner can avail the benefits of the top-quality education provided by us.
TOP COMPANIES HIRE RHCE SPECIALISTS
With the competition on the rise every day, it becomes essential to offer services and showcase more skillsets as compared to everyone else around you. Top companies today want RHCE specialists who have completed their RHCE Training in Ameerpet from AP2V in their firms, and hence the demand for the same is increasing day by day.
 
Upcoming Batches
Oct 01

SAT & SUN Weekend Batch

Filling Fast

Timings - 09:00 AM to 11:00 AM

Oct 15

SAT & SUN (6 WEEKS) Weekend Batch

Timings - 01:00 PM to 03:00 PM

Oct 03

MON & FRI (6 WEEKS)

Filling Fast

Timings - 09:30 AM to 10:30 AM

Oct 17

MON & FRI (6 WEEKS)

Timings - 05:00 PM to 06:00 PM
For the best deal call now

Can't find a batch you were looking for? Contact AP2V Learner Support
Loved reviews? Enquire Now
Structure your learning and get a certificate to prove it
RHCE Training in Ameerpet Curriculum
Course Content
No Course Content Found Please Fill Form for Course Content.
Syllabus
Experience 250+ hours of best-in-class content developed by leading faculty & industry leaders in the form of videos, case studies & projects
Industry Project
Project 1

Install RHEL O/S

Deploy enterprise grade redhat Linux o/s manually and automatically on bare metal, virtual machine and on cloud infrastructure.

Project 2

User Management on Linux

Create user/group data store for performing local and remote user login on servers.

Project 3

Permission Management

Understand both DAC and MAC permission management for files security on linux O/s

Project 4

Storage Management

Learn how to perform disk management using fdisk/gdisk and LVM technologies to create scalable storage solutions

Project 5

Networking Stack on Linux

Learn deploying different networking services ( Http, Dhcp, DNS, ftp etc) on Linux o/s

Project 6

Working with automation

Deploy ansible automation tool on linux platform for automatic configuration management on infrastructure resources.
RHCE Training in Ameerpet Exam & Certification
Live your dream to be hired by top IT Companies with us, offering an array of professional courses with 100% Job Assistance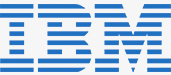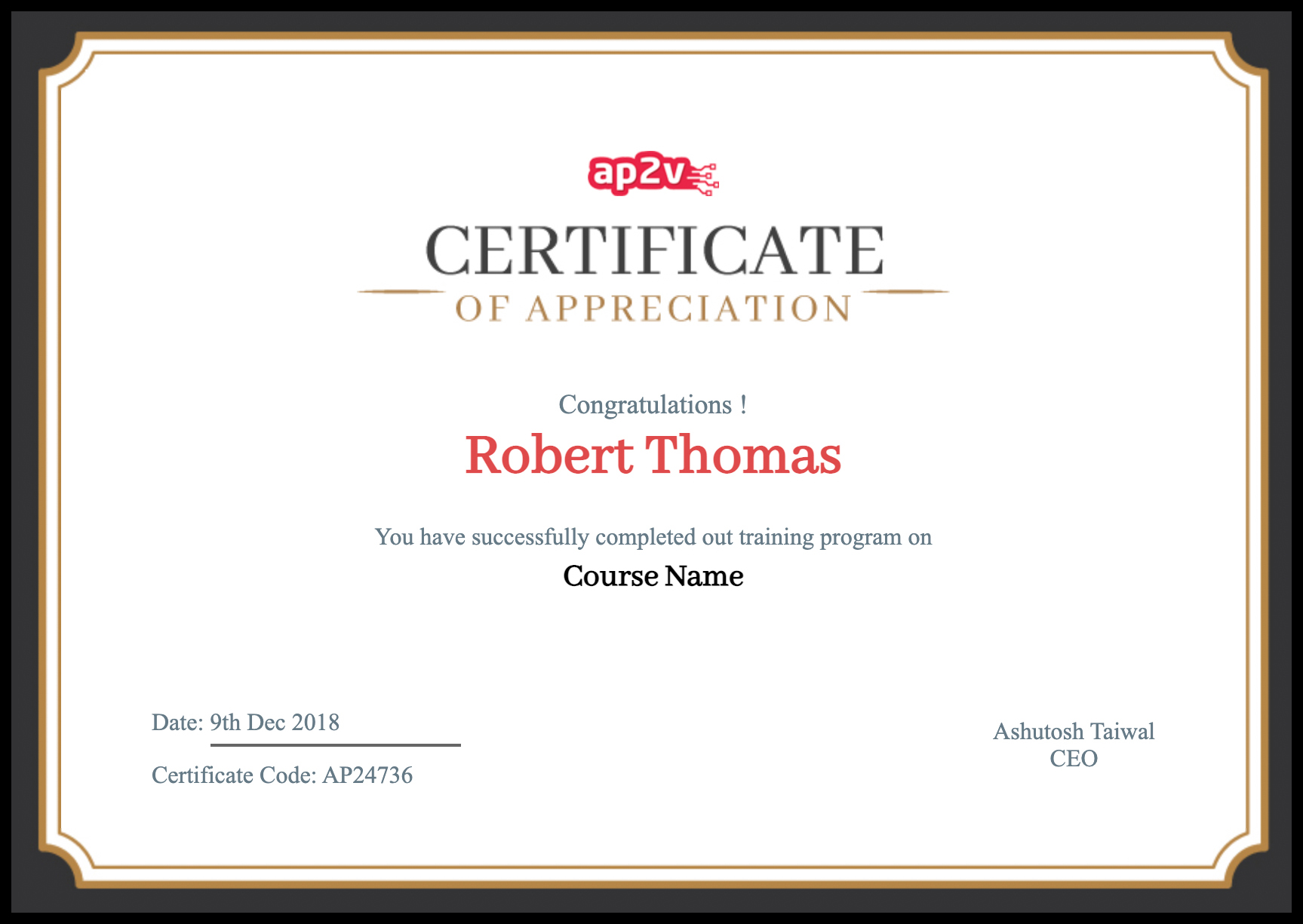 Frequently Asked Questions
You should attend the RHCE training in Ameerpet under the guidance of AP2V because it would help you boost your problem-solving skills in Linux.
The RHCE certification cost in Ameerpet is available at an affordable price at AP2V, in just the range of RS.19,000 to RS.20,000.
Best entry-level and beginner-friendly RHCE certification in Ameerpet is available at AP2V.
The RHCE coaching classes in Ameerpet at AP2V completes the course in about 45 days.
If you are looking for RHCE training in Ameerpet with real-time projects, AP2V is the perfect institute for you.
To become an RHCE expert, one needs to pass the RHCSA exam, EX200, and EX300. The race training classes in Ameerpet from AP2V would assist you with the same.
AP2V believes in affordable learning, and hence the advanced RHCE certification course in Ameerpet is offered by us in a range of just RS.8,000-RS.10,000.
For the RHCE course, the best institute in India is AP2V.
You can train yourself with the best RHCE institute in Ameerpet, AP2V.