Skills Covered
Overview
The course gives a close idea about cloud computing and ways to handle the situations related to containers and Azure processivity. Microsoft Azure Fundamentals Training Course Online is also available in various institutes which helps the students to gain knowledge about the workability of Microsoft Azure.
KEY USPS AND CERTIFICATION DETAIL -
| | |
| --- | --- |
| 1. Enhance your knowledge about azure | The students are provided with an opportunity atAP2V to understand the benefits of studying the detailed course information on Azure. |
| 2. Understand the framework of Microsoft azure | We are also compelled to provide an idea about the basic framework and details of the subjects related to Microsoft functionalities. |
| 3. Enhance your chances of job opportunities | The Microsoft Azure Fundamentals Training Course Online will provide you with the chance to bag prospective jobs and explore your choices in the field of computing. |
Benefits of Microsoft Azure Fundamentals Training Course Online
MICROSOFT AZURE FUNDAMENTALS & KEY FEATURES -
Microsoft Azure Fundamentals Training Course Online allows the practitioners and aspirants to understand the usage of cloud computing in Microsoft Azure. The students can gain knowledge from theAzure Cloud Fundamental about the ways to approach situations like billing, subscription and other issues related to Microsoft Azure. Further, Microsoft Azure Fundamentals Training Course Online will teach you to manage role-based access control over the Microsoft platform.
The course offered at AP2V is taught by learned experts who are well equipped to teach you about cloud computing and containers. We are aware of the rising need for aspirants to stay up to date regarding the subjects of advancement.
The institutes use modern methods and techniques to reach out to students and help them grow their ideas about relevant IT technologies and implications. The teachers at AP2V will allow you to express your doubts regarding the topics and provide effective solutions through systematic studies.
COURSE OUTLINE -
Here at AP2V, we consider it to be our responsibility to pave the career path for our students and help them to harbour expertise in their respective fields. Fundamentals AZ-900 Microsoft studies are covered in the subject objective and course details. This way the practical application of the subject will help the students to master the techniques of using Azure through Microsoft Azure Online Training Videos.The course also enhances the theoretical knowledge of the aspirants to appear for the Azure beginner certification examination.
WHO SHOULD ENROLL IN THIS COURSE?
Individuals who require the usage of Microsoft Azure in their daily work life should enhance their knowledge about this subject. They are asked to comprehend the process of using cloud and containers for approaching issues regarding Microsoft Azure.
All the candidates who are looking forward to opting for jobs in any IT department should hold an idea about Microsoft Azure and Azure Certified Fundamentals which can be implemented in the work field to gain credits as an Azure expert. The knowledge you gain at AP2V will allow you to handle the processivity of clouds and how this software and programs are beneficial to the companies.
WHY WILL THIS COURSE CHANGE YOUR CAREER?
Companies and startup firms are always on the lookout for experts who can engage in web designing or computing to code effective results for the company. As a result, the demand for cloud practitioners has increased manifold over the decade.
They may use Microsoft Azure Fundamentals Training Course Online to provide effective solutions to the firms regarding processivity and productivity. The combined implementation of clouds and Microsoft will highly benefit the company and help the aspirant climb the ladder of his success.
Thus it is beneficial and highly relevant to understand about Fundamental AZ-900 Microsoft learning Dashboard and the various other components of Microsoft.
TOP COMPANIES HIRE MICROSOFT AZURE FUNDAMENTALS SPECIALISTS
AP2V is well recognized by the top brands and business firms in the field of IT jobs. We allow the students to interact with the experts and so that they may get a fair deal of exposure among the potential job-providing companies.
The topmost reputable companies hire students of our institute and praise the skills and knowledge that they exhibit. It is the dedicated service of our learned faculty members that AP2V can cater to the needs of the students consistently.
Upcoming Batches
Jul 02

SAT & SUN Weekend Batch

Filling Fast

Timings - 09:00 AM to 11:00 AM

Jul 16

SAT & SUN (6 WEEKS) Weekend Batch

Timings - 01:00 PM to 03:00 PM

Jul 04

MON & FRI (6 WEEKS)

Filling Fast

Timings - 09:30 AM to 10:30 AM

Jul 18

MON & FRI (6 WEEKS)

Timings - 05:00 PM to 06:00 PM
65% OFF Expires in D H M S

Can't find a batch you were looking for? Contact AP2V Learner Support
Loved reviews? Enquire Now
Structure your learning and get a certificate to prove it
Microsoft Azure Fundamentals Training Course Online Curriculum
Course Content
No Course Content Found Please Fill Form for Course Content.
Syllabus
Experience 250+ hours of best-in-class content developed by leading faculty & industry leaders in the form of videos, case studies & projects
Industry Project
Project 1

Build a serverless website on AWS

Working with devops pipelines on aws infrastructure.

Project 2

Azure Virtual Network

Azure Virtual Network (VNet) is the fundamental building block for your private network in Azure. VNet enables many types of Azure resources, such as Azure Virtual Machines (VM), to securely communicate with each other, the internet, and on-premises networks.

Project 3

Create A SQL Database

Azure SQL Databaseis a cloud-computing database service (Database as a Service), that is offered by Microsoft Azure Platform which helps to host and use a relational SQL database in the cloud without requiring any hardware or software installation
Microsoft Azure Fundamentals Training Course Online Exam & Certification
Live your dream to be hired by top IT Companies with us, offering an array of professional courses with 100% Job Assistance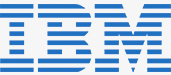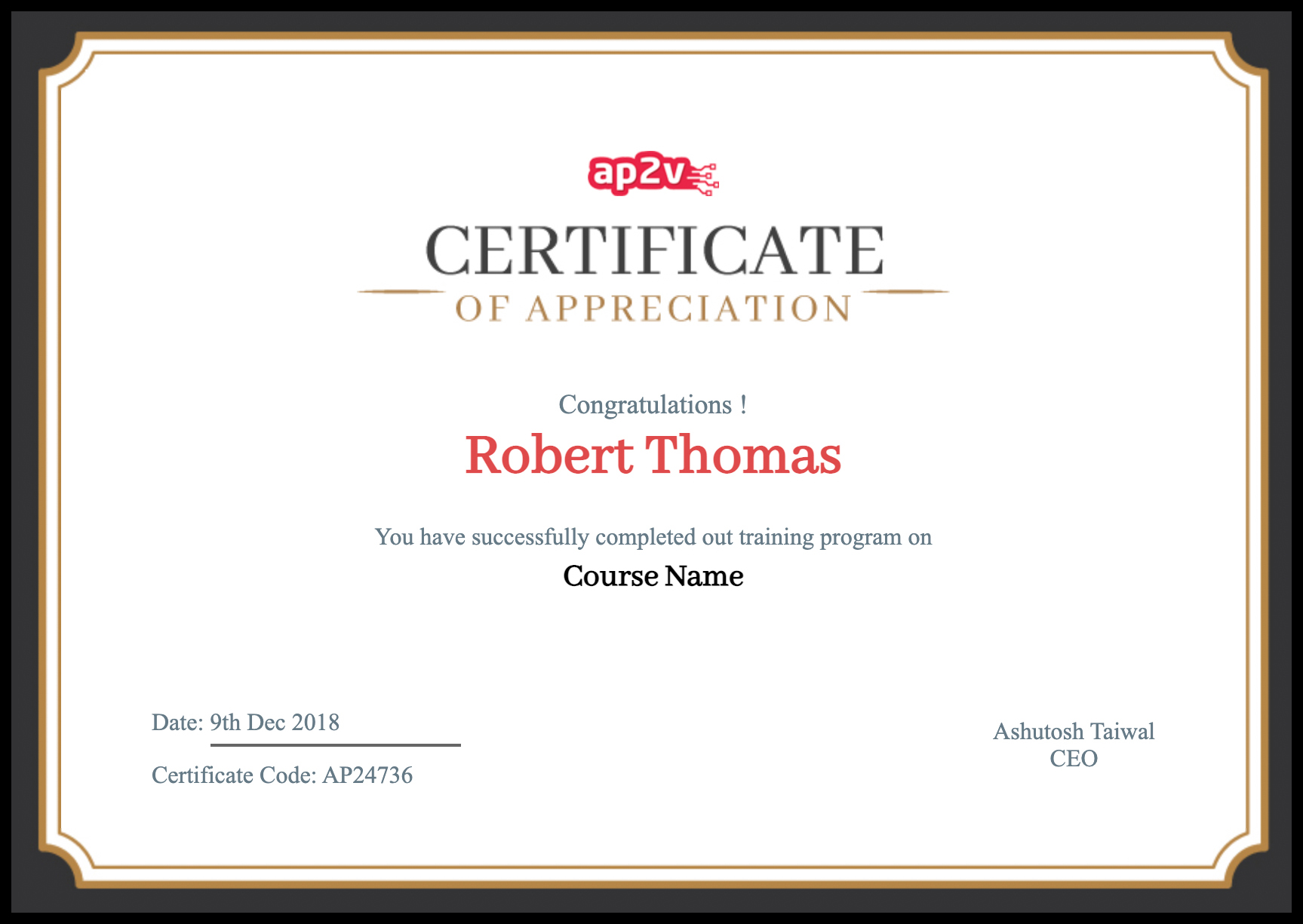 Frequently Asked Questions
Azure course can be studied from reputable institutes and organisations like AP2V within a short span of three to four weeks.
The cloud course about containers and computing is taught at renowned institutes like AP2V who help the students to groom a prospective future in the IT department. The learned experts at AP2V are dedicated to their job and groom the students about how to implement clouds and containers for their benefit.
Cloud computing is a relatively easier concept to grasp and with assistance from prosperous mentors at AP2V the aspirants can understand the details of the subject within no time. We teach the students about clouds and containers from scratch and they do not require any prior knowledge about coding to comprehend the topics.
Cloud Computing azure fundamentals simultaneously approach the usage of clouds to solve the problems and handle the issues over Microsoft Azure.
Here at AP2V, we aim to teach the students about the workability of Microsoft with a discussion about all the nitty-gritty of the topic along with the usage of clouds.
Learning about the Fundamentals of Azure and Microsoft can prove to be highly beneficial in securing prospective status in the job sectors.
AZ -900 is easy to learn with help and assistance from suitable sources and teachers like AP2V.