Skills Covered
Overview
KEY USPS AND CERTIFICATION DETAILS
| | |
| --- | --- |
| Acquire knowledge | Students will get to acquire detailed and in-depth knowledge about the services of  Microsoft Azure through our Microsoft Azure Fundamentals coaching in Chennai. |
| Wide opportunities | The certification in Microsoft Azure spikes up the probability of applying for various jobs and choosing the best one. |
| Easy to afford | At AP2V, you will get the Microsoft Azure Fundamentals certification cost at affordable prices. |
Benefits of Microsoft Azure Fundamentals Training in Chennai
MICROSOFT AZURE FUNDAMENTALS & KEY FEATURES
Students will gain in-depth knowledge on how to compare and assign Azure costs and other associated services through our Microsoft Azure Fundamentals Training in Chennai.
Students will have to pass an evaluation test to acquire Microsoft Azure Fundamentals Certification in Chennai.
To help students to clear the test, at AP2V, a team of 20 professionals is employed who hold experience and expertise in their fields.
At AP2V, we offer the students to opt for either online or offline Microsoft Azure Fundamentals Classes in Chennai. This enables students to choose and acquire institutional/remote or online interaction experience,  as they want to.
We provide students with all the study material for the training. Starting from the syllabus to notes to conducting quizzes or projects.
MICROSOFT AZURE FUNDAMENTALS- COURSE OUTLINE
At Microsoft Azure Fundamentals Centre in Chennai, we intend to cover all the aspects of the course associated with computing and several other Azure services and models.
Acknowledging the privacy policy and being responsible to protect it is a crucial part of the learning process. Hence, at the Microsoft Azure Fundamentals training centre in Chennai, we teach our students about security, protection, privacy, and trust.
We aim to create a learning environment that is engaging and helps in retention as well. Therefore, we constantly strive to come up with interesting and innovative ways of teaching.
At AP2V, we give the interested students a facility to avail of the free demo classes before joining the classes to give them a brief idea about our teaching-learning environment.
We ensure no student misses out on any lesson but if due to any unavoidable reason, a student misses out on the class, then he has the option to take back up classes. This allows them to complete the lesson in the comfort of their home, thereby making us Best Microsoft Azure Fundamentals Institute in Chennai.
WHO SHOULD ENROL IN THIS COURSE?
Microsoft Azure Fundamentals Certification Course in Chennai is suitable for those who are curious to learn the fundamentals about Cloud services work and how the services are provided using Microsoft Azure. The exam is designed for those who don't hold any technical degree but are interested in gaining knowledge about Cloud services. This includes prospective candidates indulged in selling or buying Cloud-based solutions or services. Hence, those who possess any technical degree and want to learn Cloud services foundation and those who are curious to explore this field; can enrol in the Microsoft Azure Fundamentals training centre in Chennai.
WHY WILL MICROSOFT AZURE TRAINING IN CHENNAI CHANGE YOUR CAREER?
Microsoft Azure certification is not only limited to one specific specification, rather it allows you to gain certifications in many areas. This adds flexibility to your job prospects. With Microsoft Azure training in Chennai, you get to learn various aspects such as management, development, and implementation of cloud services.
MICROSOFT AZURE TRAINING CAREER PROSPECTS
After getting training in Microsoft Azure, you can assume various roles like cloud administrator, AI engineer, DevOps engineer, cloud developer, etc. That's why there are many companies wherein the demand for personnel with Microsoft Azure certification is quite high. Whether it's Europe or US or Asia, Microsoft Azure trained professionals are seen filling positions in various sectors like healthcare, banking, finance, or insurance. The salary is also quite high for Microsoft Azure experts.
TOP COMPANIES HIRES MICROSOFT AZURE SPECIALISTS
The recent surge in demand for professionals in cloud services is seen nowadays I'm most of the sectors of the company, minting greater salaries. Hence, the training in Microsoft Azure is here to pave a long way for your career with no relinquishment any soon.
AP2V Provide the Best Microsoft Azure Training in Chennai.
 
Upcoming Batches
Oct 01

SAT & SUN Weekend Batch

Filling Fast

Timings - 09:00 AM to 11:00 AM

Oct 15

SAT & SUN (6 WEEKS) Weekend Batch

Timings - 01:00 PM to 03:00 PM

Oct 03

MON & FRI (6 WEEKS)

Filling Fast

Timings - 09:30 AM to 10:30 AM

Oct 17

MON & FRI (6 WEEKS)

Timings - 05:00 PM to 06:00 PM
65% OFF Expires in D H M S

Can't find a batch you were looking for? Contact AP2V Learner Support
Loved reviews? Enquire Now
Structure your learning and get a certificate to prove it
Microsoft Azure Fundamentals Training in Chennai Curriculum
Course Content
No Course Content Found Please Fill Form for Course Content.
Syllabus
Experience 250+ hours of best-in-class content developed by leading faculty & industry leaders in the form of videos, case studies & projects
Industry Project
Project 1

Build a serverless website on AWS

Working with devops pipelines on aws infrastructure.

Project 2

Azure Virtual Network

Azure Virtual Network (VNet) is the fundamental building block for your private network in Azure. VNet enables many types of Azure resources, such as Azure Virtual Machines (VM), to securely communicate with each other, the internet, and on-premises networks.

Project 3

Create A SQL Database

Azure SQL Databaseis a cloud-computing database service (Database as a Service), that is offered by Microsoft Azure Platform which helps to host and use a relational SQL database in the cloud without requiring any hardware or software installation
Microsoft Azure Fundamentals Training in Chennai Exam & Certification
Live your dream to be hired by top IT Companies with us, offering an array of professional courses with 100% Job Assistance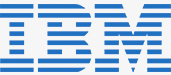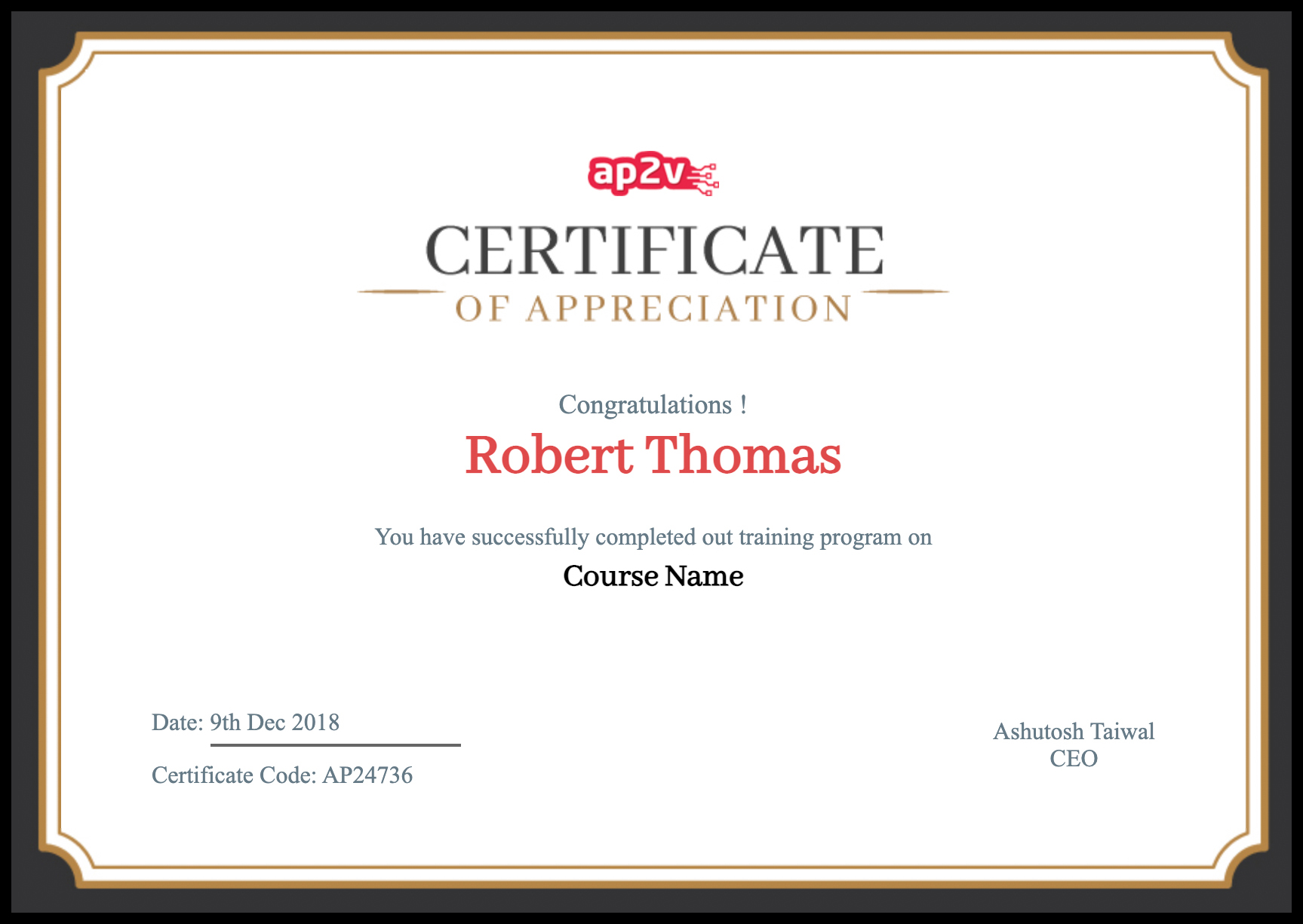 Frequently Asked Questions
At AP2V, you are offered The Microsoft Azure Fundamentals certification cost in Chennai at affordable prices. The same amounts to INR 9,999.
Microsoft Azure Fundamentals focuses on learning the basics and associated services, thereby it is better to get entry-level certification from Best Microsoft Azure Fundamentals Institute in Chennai i.e. AP2V.
AP2V plans on completing the training under the best supervision in the least possible time frame. Hence, it takes 6 weeks at Microsoft Azure Fundamentals classes in Chennai to learn the course.
AP2V has professional and expert staff who puts their 100% in their efforts to give practical knowledge of Microsoft Azure. For this, they organize real-time projects.
Stronghold on Microsoft Azure, its Fundamentals, and advances are required for Microsoft Azure experts.
AP2V ensures that each student who aspires to learn Azure gets to learn it at the least possible cost. Hence, it costs INR 9,999 to learn an advanced course.
AP2V pays greater attention to its students, ensuring they learn in a comfortable and engaging environment. This makes them Best Microsoft Azure Fundamentals Institute.
Most students aim to learn from the best at the start and since we are talking about the Microsoft Azure Fundamentals course in Chennai, there is no one better than AP2V