Overview
KEY USPS AND CERTIFICATION DETAIL -
| | |
| --- | --- |
| 1. Gain Knowledge | Students will gain knowledge and skills on how to develop and execute available, robust, and fault-tolerant networks with our AWS Cloud Practitioner Certification Online. |
| 2. AWS Framework | They will be able to determine and describe the methodologies for using the Amazon Web Services framework. |
| 3. Diverse Opportunities | They would be able to choose the service offerings based on the organization's privacy, access, and compute the demands. Therefore, career opportunities with Cloud Practitioner Certification Online are almost limitless. |
Benefits of AWS Cloud Computing Practitioner Course Online
AWS CLOUD COMPUTING PRACTITIONER COURSE ONLINE- FUNDAMENTALS & KEY FEATURES -
AP2V's AWS Cloud Computing Practitioner Course Online will help the students to gain knowledge about the fundamentals and different branches involved in the AWS Cloud. All the candidates will study the fundamental use and benefits of AWS Cloud. Moreover, various pricing models along with the foremost AWS facilities will be discussed in the AP2V AWS Cloud Practitioner Certification Syllabus. The AWS Cloud Practitioner Essentials Certification Online involves online training, video lessons, physical classes, whitepaper analysis, etc.
AWS cloud computing is set up by Amazon to serve the consumers, business organizations, and government bodies with cloud services. And the consumers and business organizations will pay accordingly for the service they receive. It also contributes towards machine learning, data analytics, artificial intelligence, etc. We can also recognize AWS as the most reliable and secure, as well as a flexible cloud service. This is why AP2V is considered to be the Best AWS Cloud Practitioner Online Courseprovider.
AWS CLOUD COMPUTING PRACTITIONER COURSE ONLINE - COURSE OUTLINE -
Candidates will be able to calculate the cost of AWS and then they can determine the best way to utilize AWS in a cost-efficient manner. Once the students learn about AWS in-depth, he or they will be able to facilitate efficient entrance and exit of data and information from and to the Amazon Web Services infrastructure. This is what makes our AWS Cloud Practitioner Online Course the best in the business.
WHO SHOULD ENROLL IN THIS COURSE?
TheAWS Cloud Practitioner Online Course should be taken up by students who wish to pursue a career in the esteemed IT industry. Students who wish to attain specific knowledge and gain a complete understanding of AWS fundamentals should opt for this course. Likewise, the AWS Cloud Practitioner Certification Exam helps our candidates to test the skill and knowledge gained from the course.
WHY WILL THIS COURSE CHANGE YOUR CAREER?
The primary users of AWS are large business firms, start-up companies, and some of the top government bodies and organizations. It is widely accepted due to its cost-effectiveness and innovations. It is likely to grow and expand its extensions in the future and this will also lead to the hiring of several AWS cloud practitioners. The demand for AWS Certified Cloud Practitioner Training Online has reached new levels. Students should look to opt for this course as the AWS Cloud Practitioner Essentials will give their careers a new direction. Being a proficient AWS Cloud Practitioner will surely propel your career and take you to the promised land of success.
The technical knowledge gained from AP2V's AWS Certified Cloud Practitioner Course Online is unparalleled. The Online Cloud Practitioner Course for Beginners is available for individuals who wish to become cloud practitioners in the future. We have enough space to accommodate a large number of students in the classrooms. Moreover, we excel at offering online classes which are availed by international students from remote locations. We even have lab facilities and free Wi-Fi inside our campus. Our team of experts will also help you in case you have any doubts. Advisors and counsellors at our training institute will help the students to achieve a successful career in AWS.
TOP COMPANIES HIRE CLOUD PRACTITIONER SPECIALISTS
The demand for AWS professionals in the IT industry has reached new levels. The opportunities in this field are endless as thousands of aspiring individuals are swarming in to develop a career in this sector. Top multinational organizations hire expert AWS Cloud Practitioners. Some of them have been highlighted below:
Upcoming Batches
Jan 22

SAT & SUN Weekend Batch

Filling Fast

Timings - 07:00 AM to 09:00 AM

Feb 05

SAT & SUN (6 WEEKS) Weekend Batch

Timings - 08:30 PM to 11:30 PM

Jan 24

MON & FRI (6 WEEKS)

Filling Fast

Timings - 08:30 PM to 11:30 PM

Feb 07

MON & FRI (6 WEEKS)

Timings - 08:30 PM to 11:30 PM
87% OFF Expires in D H M S

Can't find a batch you were looking for? Contact AP2V Learner Support
Loved reviews? Enquire Now
Structure your learning and get a certificate to prove it
AWS Cloud Computing Practitioner Course Online Curriculum
Syllabus
Experience 250+ hours of best-in-class content developed by leading faculty & industry leaders in the form of videos, case studies & projects
Industry Project
Project 1

launch EC2 Instance

Start experimenting with EC2 instance deployment with different O/S flavors like windows, linux etc. EC2 instances are virtual emulations of computer system offering computing power.

Project 2

Deploying DB backend Website

Deploy highly reliable and scalable solutions for you web or database application with elastic load balancer and Auto scaling group services

Project 3

Storage Administration

Exploring cloud storage with aws S3 service and start utilized highly available storage solutions.
AWS Cloud Computing Practitioner Course Online Exam & Certification
Live your dream to be hired by top IT Companies with us, offering an array of professional courses with 100% Job Assistance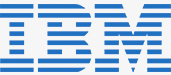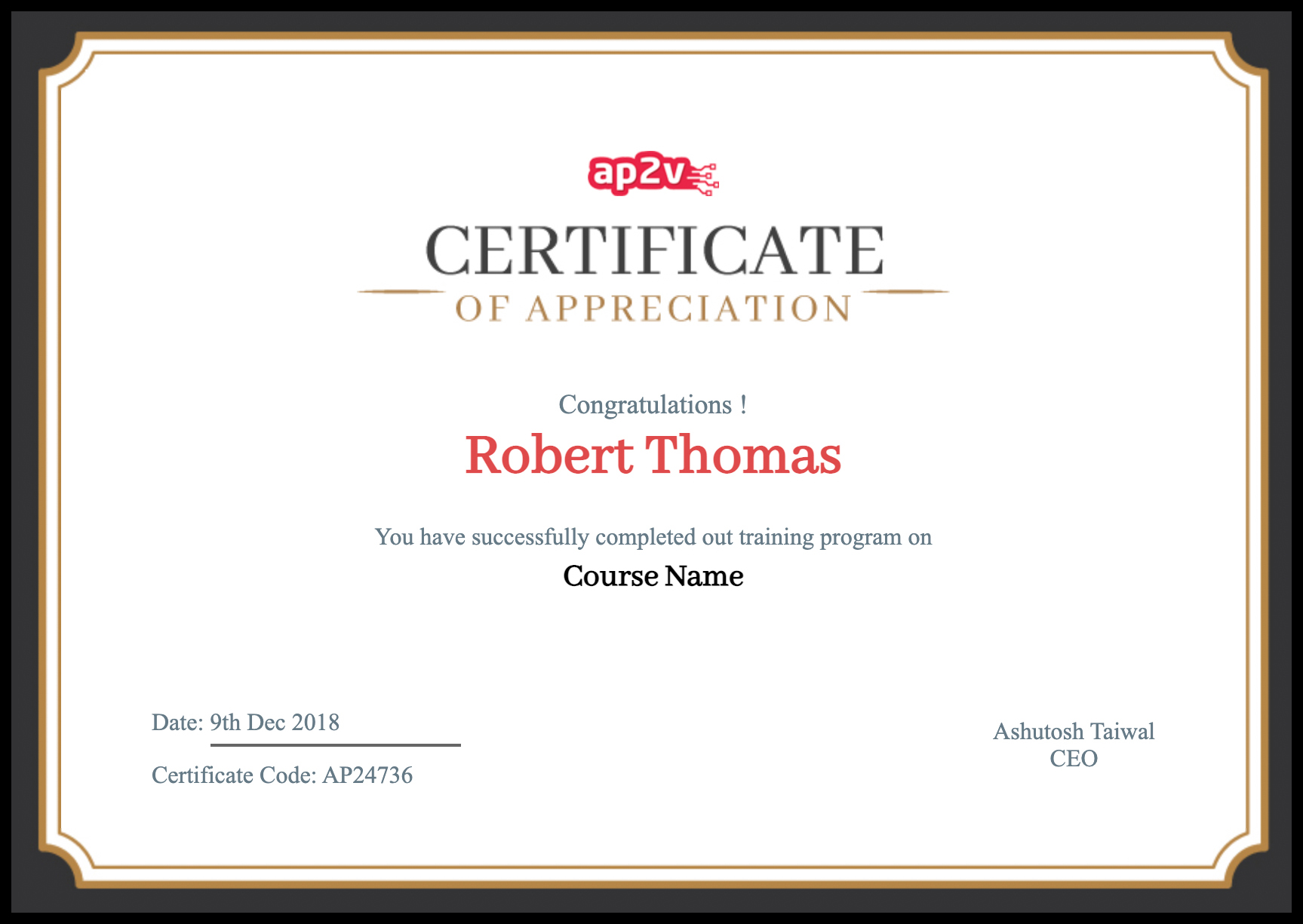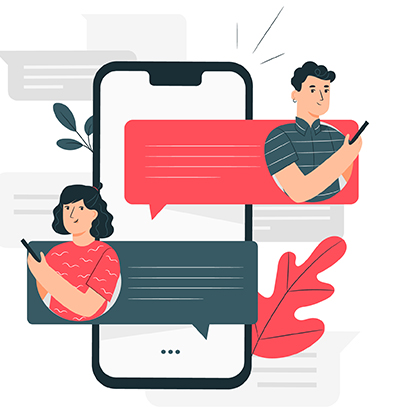 AWS Cloud Computing Practitioner Course Online Reviews
Frequently asked questions
You can become a Cloud Practitioner by getting an AWS certification from AP2V. Getting a certification in the field will help you to kickstart your career.
It would take the aspiring candidates a total of 45 days to complete the registration AWS Cloud Practitioner Course from AP2V.
A Cloud Practitioner has various responsibilities. The professional supervises and develops applications through the AWS framework.
AWS Cloud Computing is set up by Amazon to serve the consumers, business organizations, and government bodies with cloud services.
The AWS Certified Cloud Practitioner exam is a test that verifies the knowledge of an AWS Practitioner.
Yes! The opportunities in this field are limitless as candidates can explore various domains present in the IT industry with the help of AWS Certified Cloud Practitioner Training.
AP2V is the best AWS certification provider in Delhi as our company works with some of the most knowledgeable and experienced individuals that are included in our faculty.
There are different levels and types of AWS certifications that are provided by AP2V. However, SysOps Admin is considered to be the most difficult.
Online classes and study materials offered by AP2V can help you in preparing for the AWS certification cloud practitioner level.