Overview
With the AWS cloud practitioner training course in Chennai, one can get access to many opportunities that would open up the doors to success for you. Our team of experts is what makes this AWS Cloud Practitioner institute in Chennai one of the best and leading institutes.
Key USPs and Certification Detail
| | |
| --- | --- |
| Gain knowledge | Through the course that we provide, students would gain confidence, skills, and knowledge. They will get acquainted with how to develop and execute systems that will continue to run without any interruptions/ component failures. |
| AWS Framework | Through the AP2V AWS Cloud Practitioner Classes in Chennai, students would be able to describe various methodologies to use the Amazon Web Services Framework. |
| Diverse opportunities | AP2V provides a range of opportunities and career options after completing the AP2v AWS Cloud Practitioner Certification Course in Chennai. We provide a range of services that can be chosen according to the organization's privacy access. |
Benefits of AWS Cloud Practitioner Training in Chennai
Cloud practitioner fundamentals & key features
The AP2V AWS cloud practitioner Centre Chennai is known as the best online course as it helps students grow and gain knowledge about the different branches that are studied in the AWS Cloud course. Through this course, the students would learn about data analytics, artificial intelligence machine learning as well as the plethora of other fundamentals that are studied in the cloud practitioner course. 
This course involves online training, video lessons, physical offline classes, in-depth reports about the course and fundamentals, and much more. These valuable classes provided by top-notch faculties are highly valued and demanded in the market. 
The AWS cloud computing course is an initiative by Amazon to provide organizations with the cloud skills that would allow them to propel and grow their business. It allows individuals to gain knowledge about the Cloud and gives them opportunities to help businesses reach greater heights. 
Cloud practitioner – course outline
The AP2V AWS Cloud Practitioner Training Institute in Chennai allows students to learn the following during the course:
-    Calculate the cost of AWS and determine how they would utilize it to benefit people in the most cost-efficient manner
-    They will learn AWS in detail – the fundamentals and everything they'll need to know to help them grow and help others grow. 
-    Students would learn to simplify and make exit and entry of data from and to the Amazon Web Service infrastructure easier  
With so much to learn and do, AP2V has gained a lot of fame due to its quality of training and the quantity they teach. The AP2V AWS Cloud Practitioner Course Duration & Fees in Chennai doesn't take a great amount of time and is affordable and many times, there are offers.  
Who Should Enrol In This Course?
The AWS Cloud Practitioner Certification in Chennai is directed to those who wish to get an AWS Certified Cloud Practitioner certification. Also, people who wish to get knowledge about Amazon Web services can opt for this course. Many students that aspire to have a career in the IT industry decided to give this course a chance as many career options follow. 
How Will The Course Help You And Change Your Career?
AWS Cloud Practitioner is a very valuable certificate that can help you get a job and begin your career in top companies across the globe. Many large firms, government bodies, and nowadays, start-ups have begun to use AWS because it is cost-effective, helps firms grow, and has been forecasted to be greatly and widely used in the future. The demand for it has increased and over time, more and more students and potential employees are seeing a rise in the demand and application of it. 
The course can be accessed online as well as in classrooms; AP2V is known for providing high-quality education to national and international students who take this course from different countries. Our services benefit the students and ensure they gain great knowledge to excel in the future. With one of the best teams of experts, we are always available to solve any queries or doubts that students have. 
Students can also reach out to counsellors in case they need any advice or suggestions regarding their careers and future. 
Top companies hiring cloud practitioner specialists
As mentioned above, it has been forecasted that the demand for AWS cloud practitioners Training in Chennai is going to increase to a great number. Some of the top companies and multinationals that hire cloud practitioner specialists are: 
 
Upcoming Batches
Dec 04

SAT & SUN Weekend Batch

Filling Fast

Timings - 07:00 AM to 09:00 AM

Dec 18

SAT & SUN (6 WEEKS) Weekend Batch

Timings - 08:30 PM to 11:30 PM

Nov 29

MON & FRI (6 WEEKS)

Filling Fast

Timings - 08:30 PM to 11:30 PM

Dec 13

MON & FRI (6 WEEKS)

Timings - 08:30 PM to 11:30 PM
10% OFF Expires in 01 D 13 H 29 M 20

Can't find a batch you were looking for? Contact AP2V Learner Support
Loved reviews? Enquire Now
Structure your learning and get a certificate to prove it
AWS Cloud Practitioner Training in Chennai Curriculum
Requirements
Pre Requirements
None
Course Content
Syllabus
Experience 250+ hours of best-in-class content developed by leading faculty & industry leaders in the form of videos, case studies & projects
Industry Project
Project 1

launch EC2 Instance

Start experimenting with EC2 instance deployment with different O/S flavors like windows, linux etc. EC2 instances are virtual emulations of computer system offering computing power.

Project 2

Deploying DB backend Website

Deploy highly reliable and scalable solutions for you web or database application with elastic load balancer and Auto scaling group services

Project 3

Storage Administration

Exploring cloud storage with aws S3 service and start utilized highly available storage solutions.
AWS Cloud Practitioner Training in Chennai Exam & Certification
Live your dream to be hired by top IT Companies with us, offering an array of professional courses with 100% Job Assistance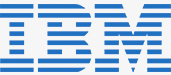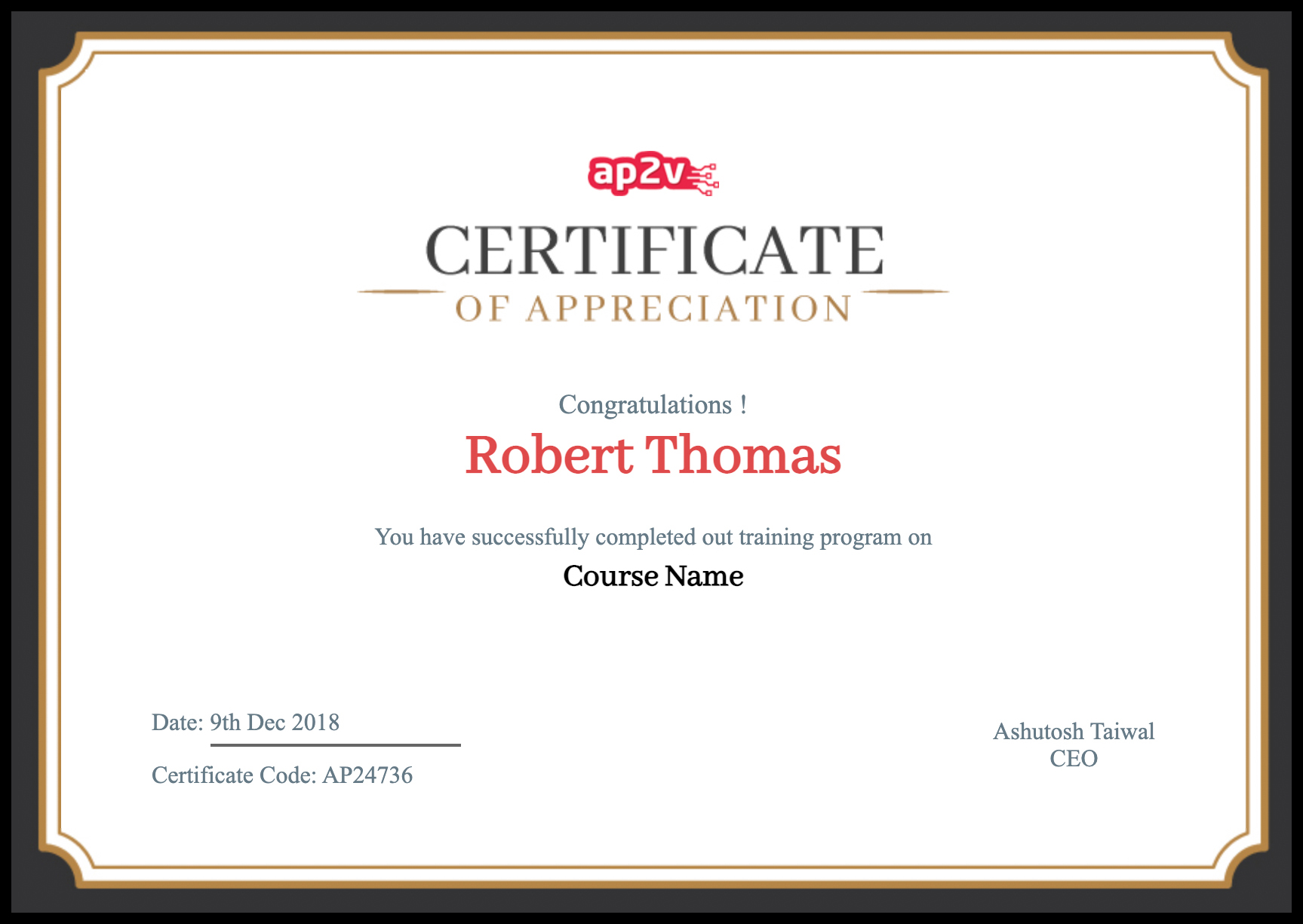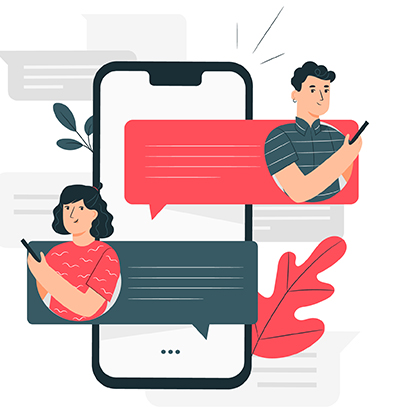 AWS Cloud Practitioner Training in Chennai Reviews
Frequently asked questions
This allows students to reduce the time for cycles and development in software development and teaches them to be more efficient.
The AWS Cloud Practitioner Certification Cost in Chennai from AP2V costs 19,995 rupees only.
AWS Cloud Practitioner Coaching in Chennai can be done from AP2V
It would take 45 days to complete the course from AP2V.
You can get real-time projects with AWS Cloud Practitioner training from AP2V which is one of the best AWS Cloud Practitioner Training Centres in Chennai.
- To know and understand hardware and software systems - Develop plans for adoption of cloud solutions - Management and monitoring of cloud platforms - And much more
The average cost can be from 8000 to 1000 rupees.
AP2V is the best for AWS Cloud Practitioner in India
You can get It at AP2V. you can do it online as well as offline.