Skills Covered
Overview
OUR KEY USP AND CERTIFICATION DETAILS
Comprehensive syllabus

WE work on building self confidence of learner. Our Online Linux Training coaching makes each candidate confidence enough to operate admin task individually or in a group.

 

World-class faculty

We operate our online Linux training through live classes and each of our trainers is well expert in teaching you through live projects. They will clear your doubts to fetch the Online Linux Certification Course.

Career-oriented

Our Online Linux Certification is 100% job oriented because there is a huge demand of certified Linux administrators by several IT firms offering attractive remunerations.
Benefits of Linux Training Course Online
AP2V offers one of the bestLinux Training and Certification Online Coursesthat would enhance your skills and help you establish yourself as a certified Linux user. AP2V has both beginner and advanced level Linux courses for all kinds of candidates.
AP2V is affiliated with Red Hat, a popular open-source solution provider, and provides the best Linux course. The 1.5months Linux course is conducted by highly skilled professionals from Red Hat. Red Hat instructors provide both theoretical and practical skills to the students to help them understand the topic better. The need for Linux Training course online has been on the rise which can only be satisfied by the professional team of AP2V.
Our excellent teaching procedure along with review questions and practicaL exams made AP2V a notable Linux Training Institute Online Our courses not only polish Linux skills but also prepare you for your career.
This certification would help you to get the best jobs in the market and would be a valuable addition to your CV. The Linux Course Online offered by AP2V is easy to understand for students originating from different backgrounds.
We offer the Best Linux Training Online to our students. Our instructors focus on developing skills, teaching applications of Linux, and making them expert in the field. We prioritize the needs of our students and focus on helping them become professionals.
AP2V never compromises with the quality of training. The Linux training program by us is conducted by the professionals from Red Hat. These professionals not only focus on certifying the student as a professional but prioritizes developing his skills in the field.
Our Linux academy certifications Online include both beginner and advanced level training. Thus any candidate can do a Linux course with us. We monitor our students carefully so that each one of them can get the care they need. Also, we are always available for our students as they can contact us anytime.
As the Linux training is conducted by Red Hat professionals, quality is never compromised. Our students get the best training that makes them skilled, confident, and ready for a career. The Linux certification would add value to the CV and pave the path to getting a successful career as a Linux engineer.
Our Linux certification courses Online not only focus on training the students but also conduct preparatory sessions before exams. Drill sessions, discussing exam objectives, solving questions, reviewing questions, are done by the trainers so that the students can confidently appear for the exam.
The course is only 1.5months long. With a high rating by our previous students, our Linux course is just what you need to learn a skill in the shortest time possible. Along with discussions, personal monitoring of each student by the trainers lets you complete the course with the best outcome.
AP2V, therefore, is the Best Linux Training course online to develop your skills in Linux and become a certified engineer.
Upcoming Batches
Aug 13

SAT & SUN Weekend Batch

Filling Fast

Timings - 09:00 AM to 11:00 AM

Aug 27

SAT & SUN (6 WEEKS) Weekend Batch

Timings - 01:00 PM to 03:00 PM

Aug 15

MON & FRI (6 WEEKS)

Filling Fast

Timings - 09:30 AM to 10:30 AM

Aug 29

MON & FRI (6 WEEKS)

Timings - 05:00 PM to 06:00 PM
78% OFF Expires in D H M S

Can't find a batch you were looking for? Contact AP2V Learner Support
Loved reviews? Enquire Now
Structure your learning and get a certificate to prove it
Linux Training Course Online Curriculum
Course Content
What is Linux?

Accessing the Command Line Using the Local Console

Accessing the Command Line Using the Desktop

Executing Commands Using the Bash Shell
Adding Partitions, File Systems, and Persistent Mounts 
Managing Swap Space
Managing Files from the Command Line
Describing Linux File System Hierarchy Concepts
Specifying Files by Name
Managing Files Using Command-line Tools
Making Links Between Files
Vim Text Editor 
Using the grep 
Using Find command
Selecting the Boot Target 
Resetting the Root Password 
Repairing File System Issues at Boot
Describing User and Group Concepts 
Gaining Superuser Access 
Managing Local User Accounts 
Managing Local Group Accounts 
Managing User Passwords
Syllabus
Experience 250+ hours of best-in-class content developed by leading faculty & industry leaders in the form of videos, case studies & projects
Linux Training Course Online Exam & Certification
Live your dream to be hired by top IT Companies with us, offering an array of professional courses with 100% Job Assistance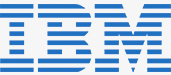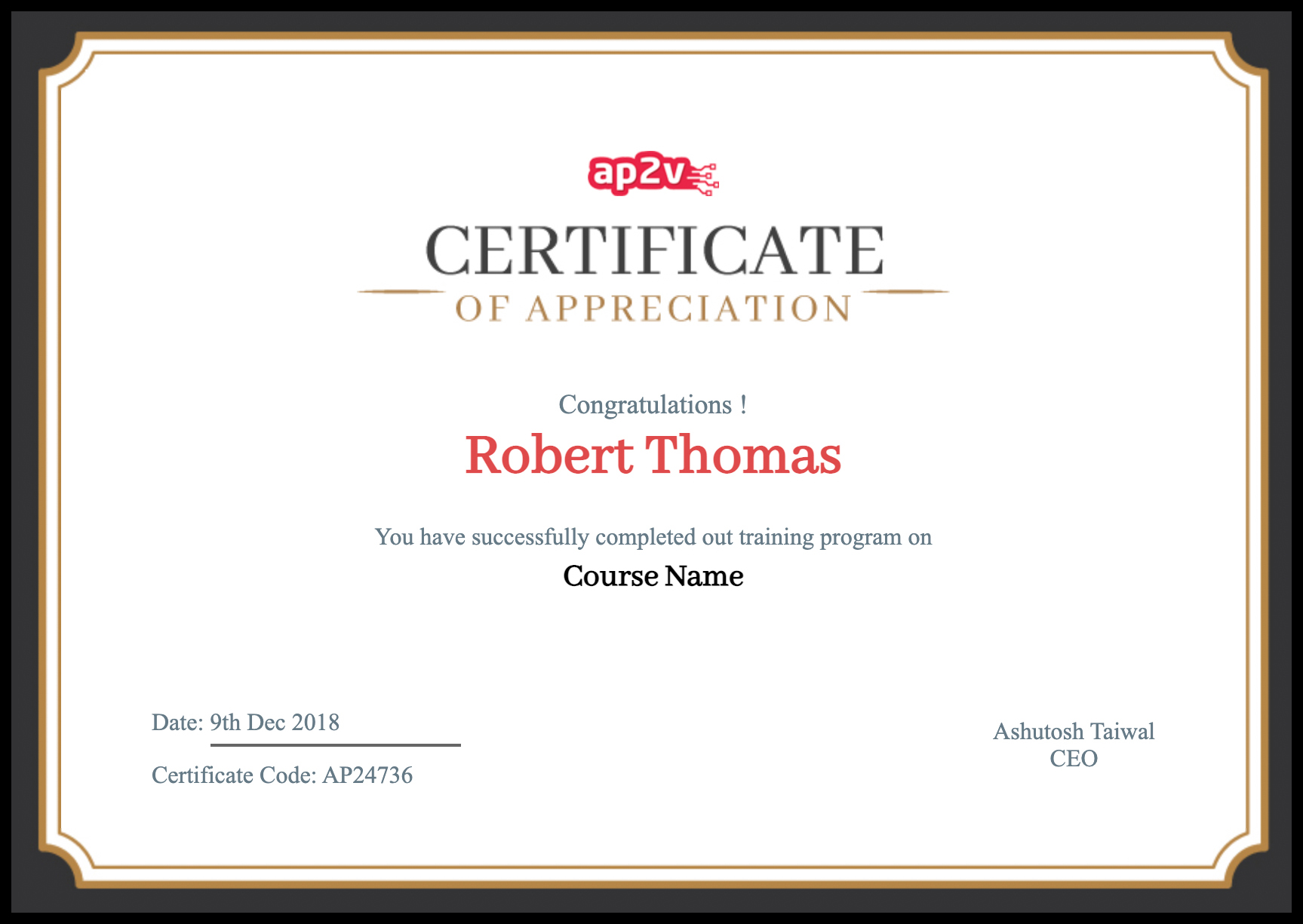 Frequently Asked Questions
RHCE is an advanced Red Hat administrator online Linux course. The course can range from 8k to 9k. We offer the course at affordable prices with an assurance to prepare you for the RHCE exam certification.
Red Hat certification is an IT professional training. The course covers managements of files from the command line, creating, editing, and viewing text files, management of local Linux users, monitoring Linux processes and lots more.
Red Hat training is an enterprise-based training course. It is all about learning the processes lifestyle and comprehends processes states. It explains the Role of users and group on Linux system.
Yes, RHCE is a valuable certification for those who are interested in becoming system/application engineers. It is a core technology that doesn't change rapidly because they are based on the root of the development.
Anyone can setup a lab for the RHCE like Ansible and Openshift. If you are using your system with VMs, it will be easy to setup. The cloud-hosted solution can also help you. To learn more about it, our RHCE expert will help you.
After completion of the RHCE course, you are all set to qualify the RHCE certification program to become a Red Hat certified Linux administrator to work with leading MNCs and other reputed IT firms.
After completion of the RHCE course, you are all set to qualify the RHCE certification program to become a Red Hat certified Linux administrator to work with leading MNCs and other reputed IT firms.
RHCE is one of the most valuable courses in the IT world. It gives an assurance of job security in the field of Linux. It is a core technology that doesn't change with time. So, you will find a stable career in the administrative department
It is a Linux administrative course that lets you to become a Linux administrator. It is a highly responsible job profile. Companies operating on Linux need certified experts.
The standard fees for RHCSA or RHCSE exam is INR 16,500/- including GST. According to some reliable sources in the US dollar, it can cost around USD 400.
If you are interested in learning Linux and want to see your future in Linux administrator, you can join a RHCE or RHCSA course from a reputed institute like us. After that, you can appear for the RHCE exam.
Of course, it is worth to get because it is a professional online RHCE course. After becoming a Red Hat certified administrator, you can work as a system administrator with the starting average salary of INR 1,50,000 to 2,50,000 per annum.
If you have a plan to become a Linux expert, you can enrol in a RHCE program from a reputed institute. At AP2V, you get in-depth knowledge of the administrative task in the field with the basic skills of Linux. Contact us to learn more about our online Linux certification.