Skills Covered
Overview
AP2V is a leading Linux Training Institute in Chennai. We are operating our training center in several metro cities of India. Year by year, our network is growing so does our student enrollment. Our just 2-month training program will place you in a top MNC with attractive salary packages. The starting package can range 2 to 4 lpa and it would touch more than 6 lpa with experience. We offer affordable Linux training. You pay for what you are getting. To learn about our Linux training fee structure, you can give us a call or chat us online.  
We are preparing 100s of candidates for RHCSA and RHCE certifications! It is your turn to become certified Linux engineer.  
Our top Linux Training Coaching in Chennai offers impeccable learning experience. Here are some top reasons why choose Linux training. 
It is a job-oriented program to make you eligible to work in top MNCs
After Windows, it is Linux used by a large number of users
A large number of websites are backed by Linux 
Banks and other financial institutions trust Linux for financial transaction 
The platform is trusted for embedded platforms 
Google's Android OS is a Linux derivative 
Knowledge in Linux makes a smart learner for various applications using embedded systems and  IoT code
Benefits of Linux Training in Chennai
Our Best Linux Training in Chennai Compile  
Today, there is an increasing demand of certified and well-qualified Linux engineers and administrators. 
Our hands-on and in-depth Linux Training Classes in Chennai will make you confident to qualify the Red Hat Certified System Administrator (RHCSA) and Red Hat Certified Engineer (RHCE) certifications. We make our candidates well skilled in handling fundamental system administration duties in Linux Environments so that they can troubleshoot independently.  
In Linux certifications, RHCSA and RHCE are considered as the Crown Jewel. Microsoft Certified Professional Magazine has found these certifications the most valuable and useful. 
Our Linux Training Center in Chennai provide these supportive courses to build strong knowledge- 
RH124 – Red Hat System Administration I
RH134 – Red Hat System Administration II
RH254 – Red Hat System Administration III
After completion of these courses, you become ready for the Red Hat Certified Engineer (RHCE) course. After that you are well prepared to face the RHCSA (EX200) and RHCE (EX300) exams to come out a successful Linux administrator. 
Details on Certifications 
Learning Linux is an opportunity that one shouldn't miss. The OS is popular because it supports multitasking, is fast, highly compatible, easy to configure and install and lots more. 
By getting Linux training from us, you become eligible for the demanding Linux certification programs- 
•    RHCE (Red Hat Certified Engineer)
•    Linux + Comptia 
•    GCUX (GIAC Certified Unix Security Administrator)
•    LPI (Linux Professional Institute)
•    Oracle Linux OCA & OCP
Eligibility To Enrol In The Course 
There are no pre-requisites to apply for the course. A 10+1 or 10+2 pass out can become eligible for the Linux Training Coaching in Chennai. The course is suitable for-
•    Those willing to start a career in Linux 
•    Anyone looking to enhance their skills in administration
•    Want to learn server software and command line interface
•    Want to work as a Linux engineer 
Joining AP2V For Linux Training In Coimbatore- Why
It is always good to enrol in an institute that imparts knowledge not for the sake of earning but for reputation building. This is what AP2V aims at. Our Linux Training Certification Course in Chennai is offered keeping this aim in mind-
Here we give you concrete reasons why choose us for Linux training-
•    Our training module is updated and according to the industry requirements
•    Offer one-on-one sessions by synchronize each batch 
•    Combine foundation and advanced course for in-depth skills
•    Training is offered by the industry's experts 
•    Give focus on industry-led practical training 
•    Prepare candidates for interviews 
•    100% placement assistance assurance
How Do You See The Future After Training & Certification? 
The RHCSA and RHCE certification is a reputed program to become a certified Linux administrator who is appointed with attractive remunerations, expecting from 2,00,000 to 6,00,000 lpa. Experience in the field secure the job position with an assurance of attractive salary. 
With this Linux training, you have the advantage to learn other IT courses to become a Senior Java Developer, Network Engineer, Software Developer, Linux Engineer, and TechOps Engineer.  
At Our Best Linux Training Institute in Chennai Get Trained By Experts 
We have a team of well-experienced Linux experts who have handles all types of troubleshoots. Their in-depth practical skills will make you -
•    Capable of using all essential tools to troubleshoots
•    Give you the confident to carry on the administrative tasks 
•    Confident to work as one team and with proper coordination 
•    Deploy, install and configure the OS
•    Configure local storage and manage data security
Our Placement Assurance After Getting Linux Training in Chennai  
We prepare you for placement in the following manner-
•    Providing practical knowledge 
•    Support to make your resume impressive 
•    Prepare you for interviews with preparing interview Q & A
•    Arrange mock interviews 
•    Arrange interviews with top firms 
 
Upcoming Batches
Oct 01

SAT & SUN Weekend Batch

Filling Fast

Timings - 09:00 AM to 11:00 AM

Oct 15

SAT & SUN (6 WEEKS) Weekend Batch

Timings - 01:00 PM to 03:00 PM

Oct 03

MON & FRI (6 WEEKS)

Filling Fast

Timings - 09:30 AM to 10:30 AM

Oct 17

MON & FRI (6 WEEKS)

Timings - 05:00 PM to 06:00 PM
78% OFF Expires in D H M S

Can't find a batch you were looking for? Contact AP2V Learner Support
Loved reviews? Enquire Now
Structure your learning and get a certificate to prove it
Linux Training in Chennai Curriculum
Course Content
What is Linux?

Accessing the Command Line Using the Local Console

Accessing the Command Line Using the Desktop

Executing Commands Using the Bash Shell
Adding Partitions, File Systems, and Persistent Mounts 
Managing Swap Space
Managing Files from the Command Line
Describing Linux File System Hierarchy Concepts
Specifying Files by Name
Managing Files Using Command-line Tools
Making Links Between Files
Vim Text Editor 
Using the grep 
Using Find command
Selecting the Boot Target 
Resetting the Root Password 
Repairing File System Issues at Boot
Describing User and Group Concepts 
Gaining Superuser Access 
Managing Local User Accounts 
Managing Local Group Accounts 
Managing User Passwords
Syllabus
Experience 250+ hours of best-in-class content developed by leading faculty & industry leaders in the form of videos, case studies & projects
Linux Training in Chennai Exam & Certification
Live your dream to be hired by top IT Companies with us, offering an array of professional courses with 100% Job Assistance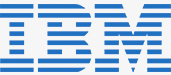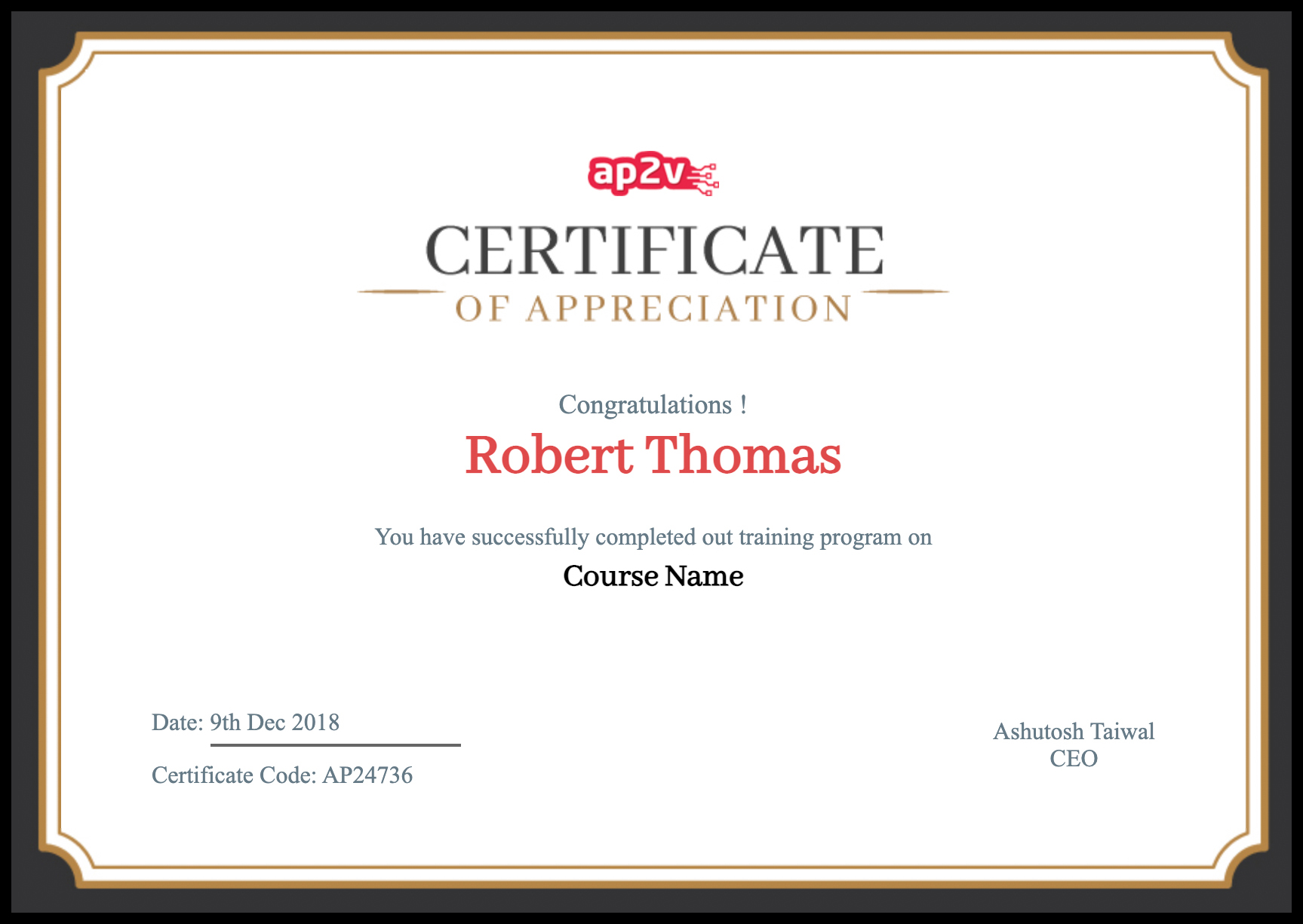 Frequently Asked Questions
We are a growing IT training service provider. We offer you to join our comprehensive Linux training courses that focus on developing skills and confidence.
There are no any pre-requisites. Candidates who have passed 10+1 or 10+2 can enrol for the course.
• GCUX (GIAC Certified Unix Security Administrator) • Oracle Linux OCA & OCP • Linux + Comptia • RHCE (Red Hat Certified Engineer) • LPI (Linux Professional Institute)
The course price depends on the type of program you are selecting. However, we offer affordable Linux training.
Our Linux training course in Chennai is self-paced as well as fast track. For fee structure, it is good to consult us over phone.
You can become eligible for the engineering program if you have- • Bachelor's degree in Computer Degree or Information Technology • Master's degree in Computer Science or Information Technology
Our course for Linux is conducted online. We offer top-quality support to our candidates till their placement.