Skills Covered
Overview
If you are looking for the Best Linux Training Institute in Noida, AP2V Academy is the obvious choice. We offer both Beginner as well as Linux Advanced Certification courses for learning aspirants. We are authorized training partners of Red Hat, the world's leading provider of open-source solutions, and that allows us to provide the best possible Linux Training in Noida.
Prepare you for RHCSA and RHCE certifications
Innovative and job-oriented training modules
Training is offered by the industry's experts
Providing sound knowledge to troubleshoot Linux problems
Make you job-ready for a range of IT companies of India and abroad
All AP2V courses are conducted by highly skilled Red Hat® Linux instructors who qualify the student with hands-on experience to tackle the most complex client requirements. Thanks to the hands-on instructions, hundreds of review questions, and practical exams, one can sail through the required exam formats with complete ease.
Our comprehensive courses and certifications not only equip you with the right skill set, but it also provides you with the ability and confidence to find your coveted job in the open-source operating systems domain.
Benefits of Best Linux Training in Noida
Businesses today look to hire only certified and competent systems administrators to manage their Linux servers.
By completing the AP2V Linux course, you earn the credential of a Red Hat Certified System Administrator (RHCSA) and Red Hat Certified Engineer (RHCE) with enough skills to perform fundamental system administration duties in Linux Environments.
The RHCSA and RHCE is also known as the Crown Jewel of Linux certifications. According to the Microsoft Certified Professional Magazine, it was considered one of the best certifications to possess.
In an industry that is swarming with IT professionals from various backgrounds, this certification is sure to give you an edge and furnish you with the prowess required to take you places.
To do this, there are three recommended training options:-
RH124 – Red Hat System Administration I
RH134 – Red Hat System Administration II
RH254 – Red Hat System Administration III
Once the candidate has completed the above training, he/she could join the Red Hat Certified Engineer (RHCE) course. Once completed, the candidate can then sit for the relevant exams, RHCSA (EX200) and RHCE (EX300) respectively.
WHY SHOULD YOU TAKE UP THE LINUX?
Most people have a clear requirement from the RHCSA and RHCE courses. It should make them competent enough to gain certification and finally a secure job as a Linux System Administration or Server Engineer. Here are a few reasons for taking up this training course in Noida:
Our Red Hat® Linux Experts and RHCE trainers have built a formidable reputation for uncovering all the methods required to crack both certification examinations.
Our training materials are updated regularly with the latest information on exam objectives.
Expert mentoring and training by senior industry professionals and instructors from time to time.
Drill sessions conducted by experts help uncover exam objectives.
You will receive our proprietary curriculum, which is considered to be the best material for RHCE® preparation.
ON COURSE COMPLETION, YOU'LL BE:
certified by one of the Best Linux Training Institutes in India. An AP2V, Linux engineer can use tools for command-line environments, handle files and directories and understand documentation. The training and practical sessions help develop core skills like configuring and maintaining systems and managing security using a basic firewall and Security-Enhanced Linux (SELinux). You will also be able to easily configure file-system attributes like Permissions and design local storage using Partitions.
Each element of our course is set to be at par with high industry standards. The course theory is taught in a way that keeps things interesting throughout the duration. Sometimes new and live problems are shared with students to allow them to use their newfound knowledge in finding real-world solutions. These exercises provide students with enough confidence to take on any requirement at a new workplace.
CERTIFIED TRAINERS FOR BEST LINUX TRAINING IN NOIDA
Our certified trainers conduct extensive mentoring and drill sessions to review exam objectives and carry out plenty of practical question-and-answer scenarios.
Jobs and Placement Assistance by AP2V Academy– the Best Linux Training in Noida
Several of our alumni are today working with top Multi-National Companies. We offer 100% support for student placement and actively look to ensure that all our students find career options that match their skills and experience.
To know more, visit this link.
Upcoming Batches
May 21

SAT & SUN Weekend Batch

Filling Fast

Timings - 09:00 AM to 11:00 AM

Jun 04

SAT & SUN (6 WEEKS) Weekend Batch

Timings - 01:00 PM to 03:00 PM

May 23

MON & FRI (6 WEEKS)

Filling Fast

Timings - 09:30 AM to 10:30 AM

Jun 06

MON & FRI (6 WEEKS)

Timings - 05:00 PM to 06:00 PM
67% OFF Expires in D H M S

Can't find a batch you were looking for? Contact AP2V Learner Support
Loved reviews? Enquire Now
Structure your learning and get a certificate to prove it
Best Linux Training in Noida Curriculum
Course Content
Chapter #1: Introducing Ansible
• Automating Linux Administration with Ansible
• Installing Ansible
● Accessing the Command Line Using the Local Console
● Accessing the Command Line Using the Desktop
● Executing Commands Using the Bash Shell
Chapter #1: Automating Installation with Kickstart
● Defining the Anaconda Kickstart System
● Deploying a New Virtual System with Kickstart
• Building an Ansible Inventory
• Managing Ansible Configuration Files
• Running Ad Hoc Commands
● The Linux File System Hierarchy
● Locating Files by Name
● Managing Files Using Command- Line Tools
● Matching File Names Using Path Name Expansion
• Writing and Running Playbooks
• Implementing Multiple Plays
Syllabus
Experience 250+ hours of best-in-class content developed by leading faculty & industry leaders in the form of videos, case studies & projects
Best Linux Training in Noida Exam & Certification
Live your dream to be hired by top IT Companies with us, offering an array of professional courses with 100% Job Assistance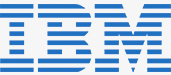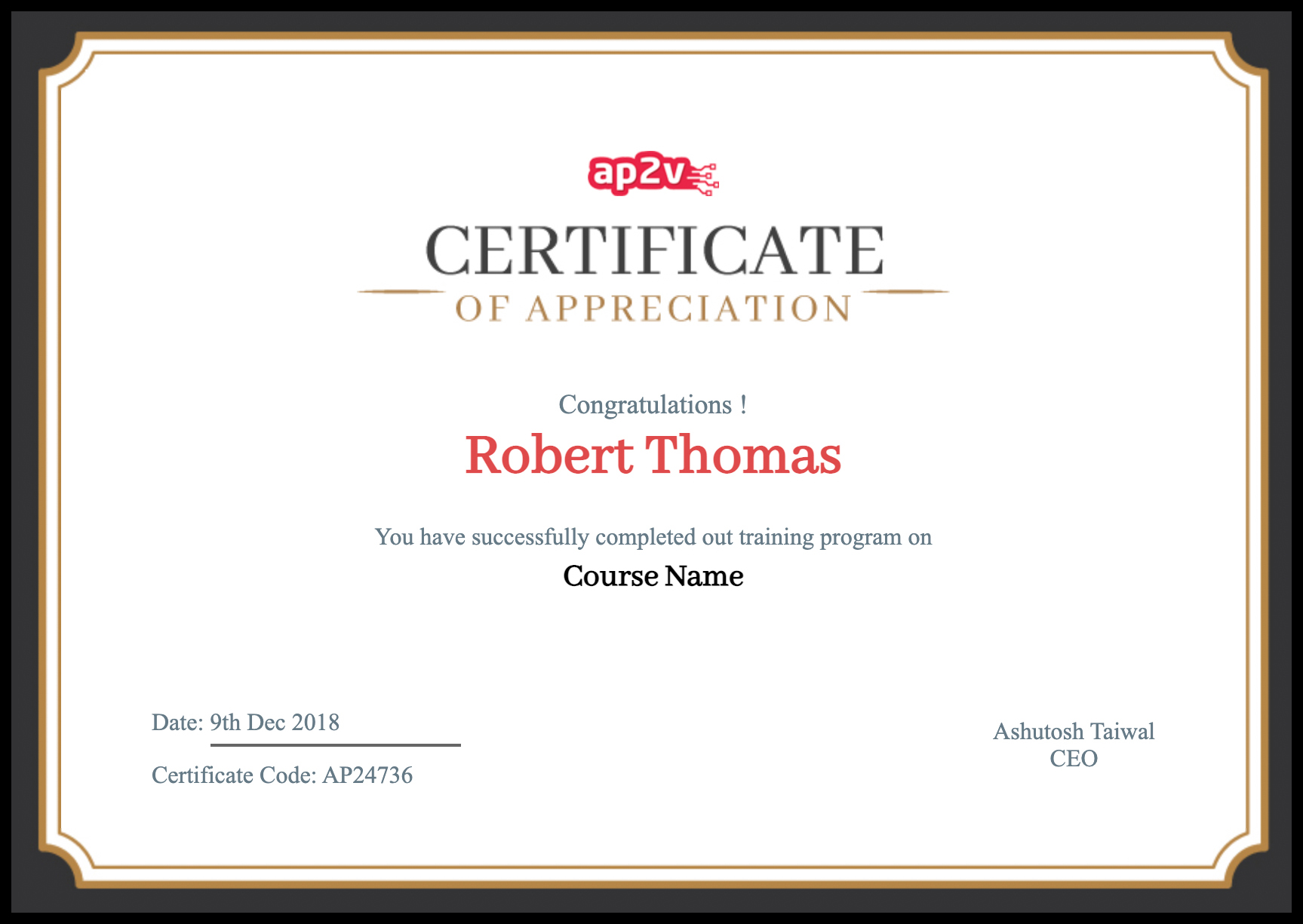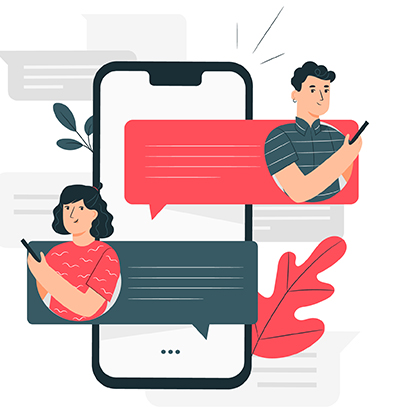 Best Linux Training in Noida Reviews
Pankaj Joshi

It was a wonderful experience of learning Linux from AP2V Academy....as they gave so many practical examples and data so that our concept becoming more clear.. Infrastructure is also good. Thanks a lot to AP2V Academy

Ridhi Chhabra

Great institute for learning things! Trainer has great n core knowledge of DevOps and Linux! Would highly recommend it.

Snigdha Verma

Amazing classes, great trainers, and wonderful lectures, all who are interested in learning Linux should have no confusion but just come ap2v solution.

Alok Kumar

I attended #Linux & #OpenStack training at AP2V Solutions. The training was good and Each concept has been explained clearly with real-time scenarios. Thanks, AP2V, Keep it up.
Frequently asked questions
Trending Courses
Artificial Intelligence

Programming & Frameworks

Know more

Artificial Intelligence

Programming & Frameworks

Know more