Skills Covered
Overview
KEY USPS AND CERTIFICATION DETAIL
 

Integrated Curriculum

 

AP2V is the Best DevOps Institute in Delhi that offers an integrated curriculum that enables learners to master every aspect of the curriculum in an efficient manner.

 

Affordable Course Fee

 

The DevOps Course in Delhi at AP2V is made affordable for the sake of our students.

 

Corporate skills and experience

 

AP2V's professional and experienced mentors will aid you in gaining real-world and corporate experience after you enroll in the DevOps course.
Benefits of DevOps Training in Delhi
DEVOPS: FUNDAMENTALS & KEY FEATURES
DevOps, a collection of methodologies, tools, and procedures, may speed up the implementation of a firm's software and systems. Listed below are some of the main features of the DevOps Course in Delhi at AP2V:
A DevOps training process may help you improve your services and get a competitive edge by boosting the number of deployments.

Using structured, synchronized, and autonomous security testing resources, it's feasible to use a DevOps strategy while still preserving your security infrastructure.

It's important to note that DevOps solutions let businesses work at fast speeds and adapt to the emerging marketplaces.
TOP 20 REASONS WHY AP2V IS BEST FOR DEVOPS TRAINING IN DELHI
DevOps training from AP2V in Delhi adheres to the industry norms.

Our training for DevOps course from AP2V in Delhi covers all the modules of the course. We offer placement assistance for our students after the course completion.

 AP2V academy offers DevOps training during weekdays and weekends. We allow students to choose flexible schedule as per their convenience to attend the classes.

 A dedicated team of industry experts having years of experience train students with the various course modules of DevOps.

 At AP2V academy Delhi, students are provided with live projects, training session for facing interviews and placement assistance by our mentors.

 We have a well-equipped I.T laboratory equipped with latest infrastructure.

 Students can use the lab for completing projects and practice assignments as per their convenience. The lab at AP2V academy is open 365 days in a year.

 Our labs and classrooms are equipped with modern IT infrastructure that include projectors, Wi-Fi, and digital pads.

 We facilitate our students with glass-door study room and discussion zone area (meeting room) to enhance their learning and exploring abilities.

Along with technical training and course, we organize no cost sessions on personality development spoken English, group discussion, mock interview and presentation skills to develop high level of confidence in students.

We also organize no cost personality development and presentation seminars.

Our course material includes books, and soft copies of tutorials in the form of PDFs, sample papers, technical and HR interview questions, and projects available on our website.

We provide hostel facility at our campus for students at affordable rent.

Students enrolled for DevOps training course in AP2V academy are provided with no cost study material, soft copies of PDFs, sample questions necessary for certifications, interview questions, and video training. They have quick access of the lab guides available on our website.

 After completion of course we offer valid certifications to the students.

Students are facilitated with time slots to gain practical knowledge at no extra cost.

Students are allowed to attend missed classes anytime during the course duration.

Our highly experienced instructors follow a one-to-one method to focus on each student and help them gain complete knowledge of the various modules.

Our training methodology includes imparting the complex technical concepts of the course modules in an easy and understandable way.

Students can pay the course through master and Visa cards (Debit & Credit), Cash, Cheque, and net banking.
AP2V ACADEMY TRAINER'S PROFILE FOR DEVOPS TRAINING IN DELHI
Industry-experts and domain specialists having professional experience of running applications and providing the best DevOps training to the students.

We have received many accolades and awards from our IT partners and organizations.

Our highly skilled trainers are industry experts working in some of the top MNC's including Birla-soft, IBM, HCL, TCS, and so on.

Our trainers are certified professionals with a notable experience of working in the IT industry.

Our regular coordination with the HR team of tops MNCs helps us provide useful inputs regarding their interview process
PLACEMENT ASSISTANCE AFTER DEVOPS TRAINING FROM AP2V ACADEMY IN DELHI
AP2V academy in Delhi is providing placement assistance to students enrolled for DevOps training.

AP2V academy, Delhi has a dedicated HR wing that assists students to secure placement in top companies. We have a reputation of 96% placement rate.

Our experts at AP2V academy, Delhi assist students in building a strong resume to suit the current industry requirements.

At AP2V academy Delhi, along with DevOps training, we facilitate students with sessions provided on personality development, spoken English, group discussion, mock interview, and presentation skills to develop confidence to face challenging interviews.

We arrange Mock tests and Mock interviews for students enrolled in this course before facing the actual interview. We analyze their skills and help them overcome the blocks.

At AP2V academy we update our students with the latest job postings of various MNCs and assist them to apply for the best.

AP2V academy in Delhi provides an in-depth training to the students, which assist them to secure placement in top IT firms such as HCL, TCS, Infosys, Wipro, Accenture, and many more effortlessly
WHAT WILL LEARNERS LEARN?
The learners will learn the following concepts and skills:
Using a variety of technologies, the DevOps course curriculum teaches students how to organize and track multiple versions of code, automate testing processes, administer a cluster, and conduct constant monitoring.

Individuals may also get hands-on industrial projects as well as evaluate their productivity in a consistent way if they take the proper training course.

According to the duration of the training, this can be segmented into a certain number of research studies as well as projects to ensure that the professionals have a comprehensive knowledge.

The DevOps training curriculum has been demanded by a number of individuals today. As a result, the DevOps curriculum is incredibly attractive to emerging professionals.
WHO SHOULD ENROLL IN THIS COURSE?
DevOps Certification in Delhi at AP2V may be learned by people with diverse backgrounds. Beginners can learn DevOps even if they just have a rudimentary understanding of Linux and one programming language. This course has potential future outcomes. 
WHY WILL DEVOPS IN DELHI CHANGE YOUR CAREER?
There are several benefits to working in DevOps engineering especially if you complete your training from AP2V, the best DevOps Training in Delhi. A DevOps engineer may be a great fit for anybody, whether you're searching for your first job after graduation or looking for a chance to switch jobs and leverage your previous industry expertise. 
As a fresh graduate or someone who has been working in IT for some time, the job search process will be different depending on where you are in your career.
DEVOPS TRAINING CAREER PROSPECTS
The various job roles available for individuals who completed DevOps training are as follows:
Application Developer

Sr. DevOps / Cloud Engineer

Software Engineer/Programmer

DevOps Architecture Application Lead

DevOps Engineer
TOP COMPANIES HIRES DEVOPS SPECIALISTS
The importance of DevOps Training in Delhi is growing as businesses undergo transformation. DevOps is critical to the success of IT organizations and it is regarded as the most demanding profession. Therefore, all major corporations are recruiting DevOps experts.
 
Upcoming Batches
Oct 01

SAT & SUN Weekend Batch

Filling Fast

Timings - 09:00 AM to 11:00 AM

Oct 15

SAT & SUN (6 WEEKS) Weekend Batch

Timings - 01:00 PM to 03:00 PM

Oct 03

MON & FRI (6 WEEKS)

Filling Fast

Timings - 09:30 AM to 10:30 AM

Oct 17

MON & FRI (6 WEEKS)

Timings - 05:00 PM to 06:00 PM
61% OFF Expires in D H M S

Can't find a batch you were looking for? Contact AP2V Learner Support
Loved reviews? Enquire Now
Structure your learning and get a certificate to prove it
DevOps Training in Delhi Curriculum
Course Content
Understand DevOps
● Roles and responsibilities
● Understanding:
    ○ Continuous Integration
    ○ Continuous Delivery
    ○ Continuous Deployment
● Understand the infrastructure layouts and its challenges
● Network Concepts at Enterprise Scale and Discuss the famous Use-case
What is Cloud Computing?
● Types and Service models of cloud computing
● Understanding AWS Architecture
● About EC2 and types , Pricing
● EIP ( Elastic IP address), Allocating, associating , releasing
● Launch Linux Instances in AWS
● Connecting Linux instances from windows desktop and Linux machines
What is Web-server?
● Apache ○ What is Apache?
    ○ HTTP and HTTPS protocol
    ○ Understanding the Compilation
    ○ Compile Apache
    ○ Learn to ran more than one version on same machine
● Nginx ○ What is Nginx?
    ○ How Does it Work?
    ○ Nginx vs Apache
    ○ Learn to create Virtual Host and Serve static content
    ○ Nginx as a Reverse Proxy
■ What is Reverse Proxy?
■ Reverse Proxy with proxy_pass ○ Nginx as a Load Balancer
■ What's Load Balancer
■ Load Balancing to Multiple Server ○ Nginx Logging
● Installation and Configuratio
● Understanding "global" section
● Modes – TCP vs. HTTP
● Proxies Section
● Load Balancing Algorithms
● Use HAProxy and share the load with round-robin policy
● Logging
● Configure the rsyslog daemon
● Understand standard facilities, priorities, and actions
● Configure log rotation
● Understand rsyslog
● Understand Remote logging and configure a test client
● Introduction
● Overview of version control systems
● Overview of Git
● What is Git
● Setting up a project
● Managing accounts
● Creating and Using the repository
● Installing on GIT client on Linux
● Cloning, check-in and committing
● Branching
● Creating the Branches, switching the branches, merging the branches.
Syllabus
Experience 250+ hours of best-in-class content developed by leading faculty & industry leaders in the form of videos, case studies & projects
Industry Project
Project 1

Version Control System

Learn how to store program codes in Git/Github for performing version control

Understand pipelines for automated CI/CD process using Jenkins and integrated it with other devops tools

Project 3

Monitoring and Logging

Learn monitoring infrastructure with Nagios and manage logs management on O/s with rsyslog daemon.
DevOps Training in Delhi Exam & Certification
Live your dream to be hired by top IT Companies with us, offering an array of professional courses with 100% Job Assistance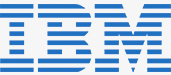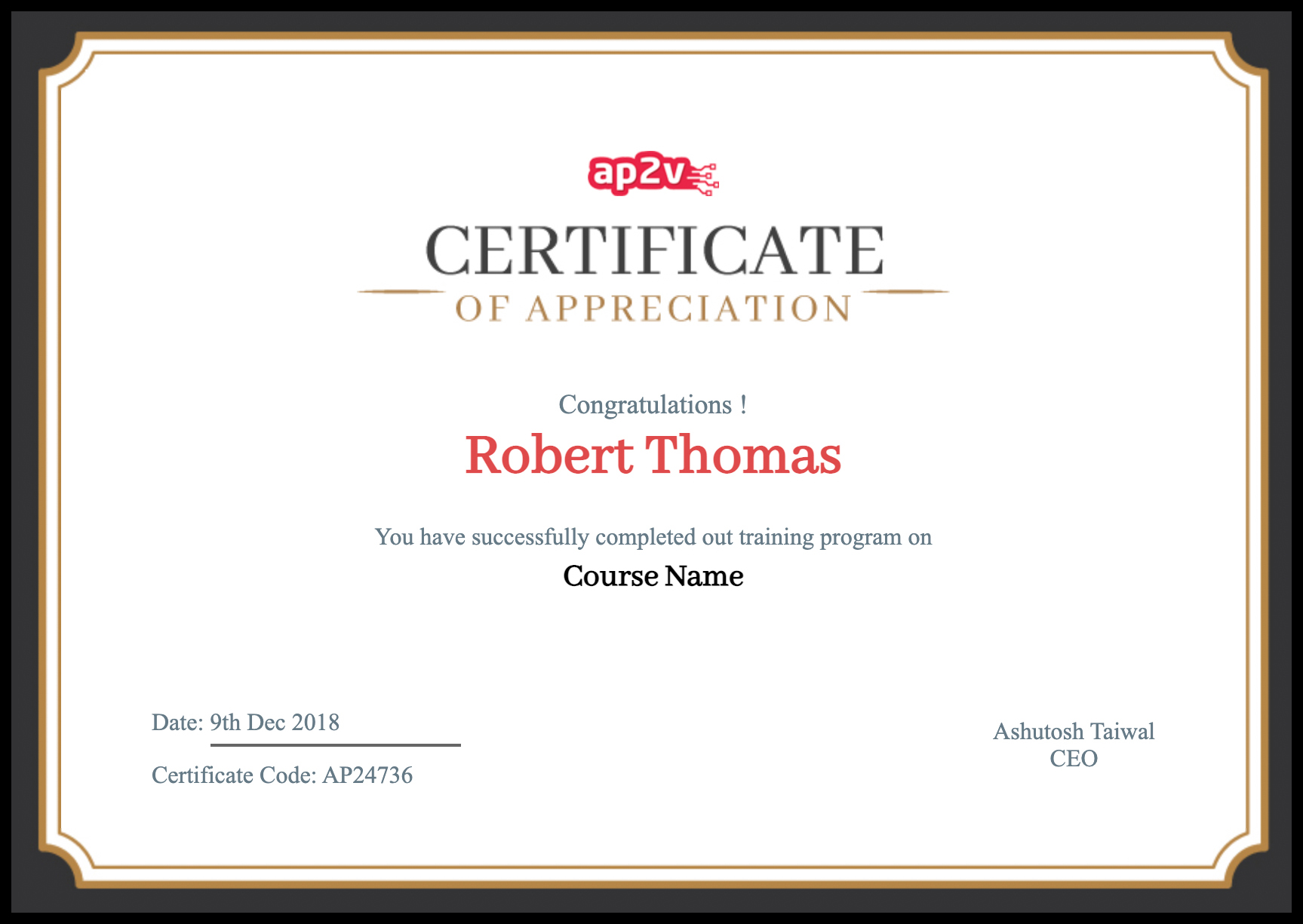 Frequently Asked Questions
DevOps certification in Delhi will teach you how to use various DevOps tools and grasp many elements of application development, management, integration, continuous delivery, and automating build, testing, and deployment, among other things.
DevOps Course cost in Delhi may vary around Rs. 8,000 to 10,000.
To get entry-level DevOps Certification in Delhi one must choose AP2V.
It may take an individual about 6 to 8 weeks to learn DevOps Level I in Delhi.
You can acquire DevOps Level I training in Delhi with real time projects at AP2V.
There are no such prerequisites to enroll for the DevOps Training.
DevOps Course Cost in Delhi may vary around Rs.8,000 to 10,000.
AP2V in Delhi is the best institute for DevOps training.
You can acquire DevOps Training in Delhi at AP2V.