Skills Covered
Overview
KEY USPS AND CERTIFICATION DETAILS-
| | |
| --- | --- |
| Practices | We at AP2V DevOps training course in Ahmedabad provide a lot of practice to the students so that they can understand the topic and be Thorough with it. We provide practices in microservices, infrastructure as code, monitoring, continuous integration, logging, communication, and collaboration |
| Benefits | Learning this course has a lot of benefits. These benefits include promoting agility in business, ensuring faster deployment, continuous delivery of software, improvement in quality, etc. |
| Course Structure | AP2V provides an extremely beneficial and in-depth course through DevOps training in Ahmedabad. It is a certification course and is Mildly easy to learn and also is quite affordable. |
Benefits of DevOps Training in Ahmedabad
DEVOPS FUNDAMENTAL KEYS AND FEATURES-
DevOps is a software development and operation approach that has various benefits and features if one wants to learn this topic. All the various Institutions can teach the DevOps scores but the best institution there is AP2V. 
Learning DevOps is beneficial as it facilitates faster development of new products and is easier and more convenient maintenance of prevailing deployments provides stabilized working environment fast and reliable problem-solving strategies, considerable improvement in product quality, and continuous delivery software. Not only this but it has a lot of scope in the IT field.
COURSE OUTLINE-
Is a software development and operation approach which has several benefits and features and is very popular and the field of software development the DevOps training in Ahmedabad covers the syllabus by providing the children with necessary in-depth information about DevOps as a software. DevOps is a good career for beginners as this has enumerable opportunities.
The training for this course consists of a composite course of its operating software development training that is intended for providing continuous delivery and shortening the system development life cycle. This is a certified cause and fairly easy to learn but might take some time for the students to master it. As mentioned previously the syllabus covers all the important topics and concepts about this software.
WHO SHOULD ENROL IN THIS COURSE?
As DevOps processes mature, there is a growing need for professionals with expertise in key practices and tools. At AP2V Academy, we have professional & Experienced Coaches to make you excel. This DevOps course will cover the basics of DevOps and the benefits of learning DevOps. 
In the DevOps course at AP2V Academy, we'll take a quick look at some of the most powerful tools and methodologies used in this industry to get you started. Then coming up with the advanced knowledge exercised in the actual world, hence making you a good understanding of the foundation, principles, and practices of DevOps and Site Reliability Engineering. The course provides access to career accelerated programs and placement drives offered by AP2V Academy.
WHY WILL THIS COURSE CHANGE YOUR CAREER?
As Agile practices started revolutionizing software development, there has been an increasing need to bridge the gap between faster development vs. slower deployment and operational practices. With modern principles, practices, and an array of automation tools, DevOps provides a path to bring one's operations into the Agile manifold, thereby ultimately resulting in faster software delivery without the quality being compromised.
TOP COMPANIES TO HIRE DEVOPS SPECIALISTS-
DevOps Engineering is a development project that many more companies in the various sectors rely on to direct their operations. If a company has a new product to release, DevOps Training in Ahmedabad ensures that the entire delivery process is efficient and automated. As technology continues to emerge, experts agree that the role of the DevOps developer will continue to be needed, which means that there are many exciting opportunities for those developers if they know how to handle them.
 
Upcoming Batches
Oct 08

SAT & SUN Weekend Batch

Filling Fast

Timings - 09:00 AM to 11:00 AM

Oct 22

SAT & SUN (6 WEEKS) Weekend Batch

Timings - 01:00 PM to 03:00 PM

Oct 03

MON & FRI (6 WEEKS)

Filling Fast

Timings - 09:30 AM to 10:30 AM

Oct 17

MON & FRI (6 WEEKS)

Timings - 05:00 PM to 06:00 PM
61% OFF Expires in D H M S

Can't find a batch you were looking for? Contact AP2V Learner Support
Loved reviews? Enquire Now
Structure your learning and get a certificate to prove it
DevOps Training in Ahmedabad Curriculum
Course Content
Understand DevOps
● Roles and responsibilities
● Understanding:
    ○ Continuous Integration
    ○ Continuous Delivery
    ○ Continuous Deployment
● Understand the infrastructure layouts and its challenges
● Network Concepts at Enterprise Scale and Discuss the famous Use-case
What is Cloud Computing?
● Types and Service models of cloud computing
● Understanding AWS Architecture
● About EC2 and types , Pricing
● EIP ( Elastic IP address), Allocating, associating , releasing
● Launch Linux Instances in AWS
● Connecting Linux instances from windows desktop and Linux machines
What is Web-server?
● Apache ○ What is Apache?
    ○ HTTP and HTTPS protocol
    ○ Understanding the Compilation
    ○ Compile Apache
    ○ Learn to ran more than one version on same machine
● Nginx ○ What is Nginx?
    ○ How Does it Work?
    ○ Nginx vs Apache
    ○ Learn to create Virtual Host and Serve static content
    ○ Nginx as a Reverse Proxy
■ What is Reverse Proxy?
■ Reverse Proxy with proxy_pass ○ Nginx as a Load Balancer
■ What's Load Balancer
■ Load Balancing to Multiple Server ○ Nginx Logging
● Installation and Configuratio
● Understanding "global" section
● Modes – TCP vs. HTTP
● Proxies Section
● Load Balancing Algorithms
● Use HAProxy and share the load with round-robin policy
● Logging
● Configure the rsyslog daemon
● Understand standard facilities, priorities, and actions
● Configure log rotation
● Understand rsyslog
● Understand Remote logging and configure a test client
● Introduction
● Overview of version control systems
● Overview of Git
● What is Git
● Setting up a project
● Managing accounts
● Creating and Using the repository
● Installing on GIT client on Linux
● Cloning, check-in and committing
● Branching
● Creating the Branches, switching the branches, merging the branches.
Syllabus
Experience 250+ hours of best-in-class content developed by leading faculty & industry leaders in the form of videos, case studies & projects
Industry Project
Project 1

Version Control System

Learn how to store program codes in Git/Github for performing version control

Understand pipelines for automated CI/CD process using Jenkins and integrated it with other devops tools

Project 3

Monitoring and Logging

Learn monitoring infrastructure with Nagios and manage logs management on O/s with rsyslog daemon.
DevOps Training in Ahmedabad Exam & Certification
Live your dream to be hired by top IT Companies with us, offering an array of professional courses with 100% Job Assistance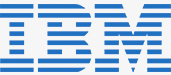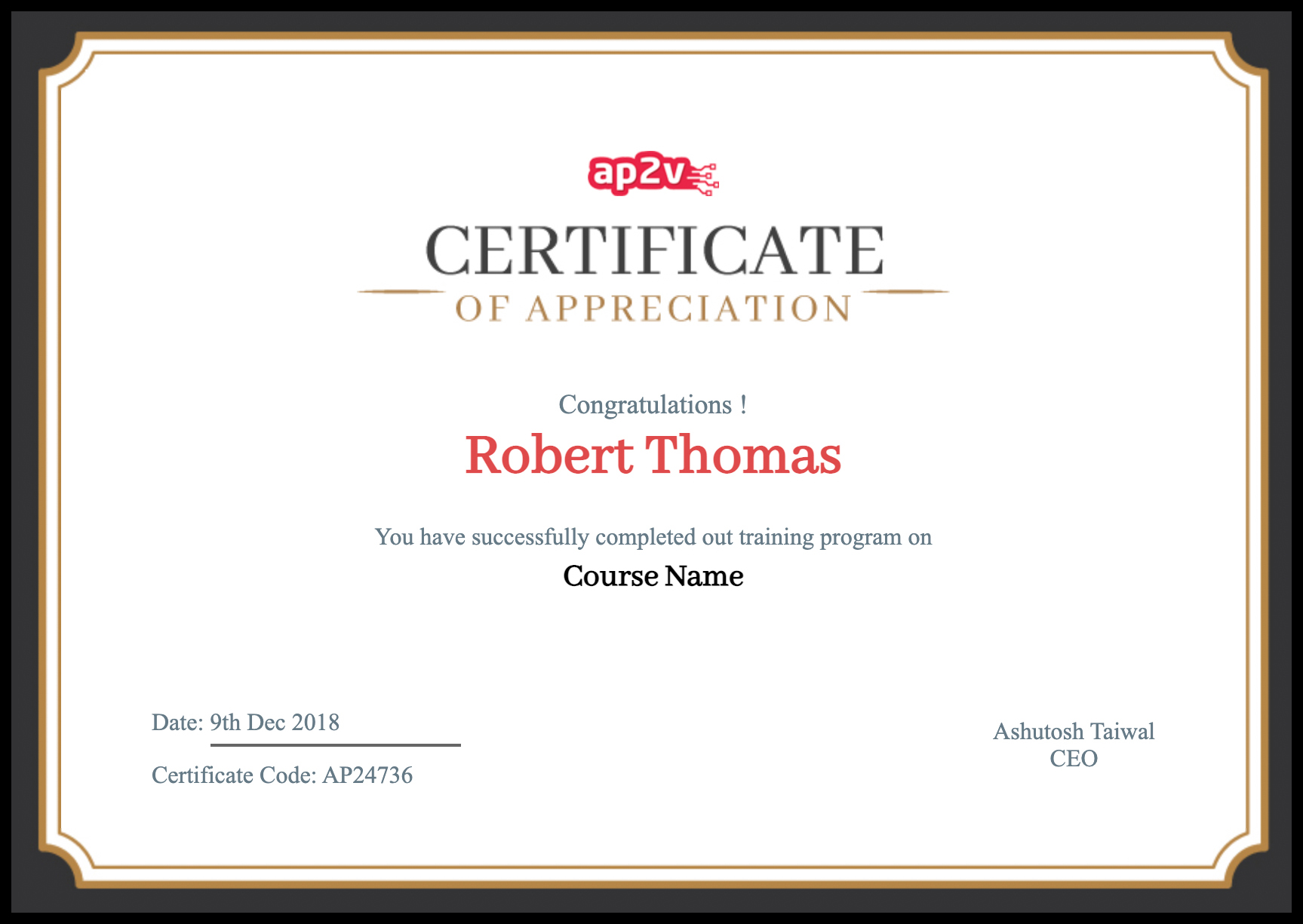 Frequently Asked Questions
DevOps is a rising demand in the IT sector. Many companies wish to hire people who know this software. AP2V is a training institute that specializes in teaching topics like DevOps. It has its training center in Ahmedabad as well, where courses like DevOps are taught to students.
The cost of a DevOps course in Ahmedabad is Rs.8,000 to Rs10,000
An entry-level DevOps certificate can be usually acquired through attending courses on the said topic. AP2V is one such platform that educates students on this software all the while providing an entry-level training certificate.
The duration to learn a DevOps training course in Ahmedabad is Rs. 8K to 10K
Courses like DevOps require students to also be efficient in the practical part of the topic and not just the theory part. AP2V is one such platform that allows this. It is a great training platform that allows the students to work with real-time projects and get a hang of the practical part of the topic.
With the rise in the demand for courses like DevOps, companies usually need an expert. So to become an expert in this program, one should have a lot of experience with this program and should also have the necessarily required degrees in that field.
The cost of an advanced DevOps course in Ahmedabad is Rs, 8K to 10K
Many institutes in India educate students on the DevOps course but AP2V is regarded as one of the best institutes for a student to learn DevOps.
Although Ahmedabad has a lot of training centers that offer DevOps as a course to learn, AP2V is arguably the best one.
Devops Training And Certification in Other Cities