Skills Covered
Overview
KEY USPS AND CERTIFICATION DETAIL –
| | |
| --- | --- |
| Gain Knowledge | Our company provides the students with a well -thought out and sorted curriculum. It ensures that the enrollees cover the curriculum thoroughly and gain knowledge that can be applied in real-life. |
| Corporate experience | When you enroll in our DevOps training institute Vizag, we ensure to provide the students the best mentors. We also provide real-life situations in DevOps training center and help them gain experience that will help them in their future endeavors.. |
| Career Opportunities | The career opportunities are high and the salaries of DevOps engineers are in 6-digits. Many top companies in India and all over the world are hiring DevOps engineers. It is a good opportunity to  undergo DevOps training in Vizag for employment opportunities. |
Benefits of DevOps Training in Vizag
DEVOPS FUNDAMENTALS & KEY FEATURES –
DevOps has been undeniably growing at a rapid rate. It has become very highly sought out. It allows for a proper co-operation between development operations and IT operations. It makes the system much more effective and the services much speedier. While keeping the pace of the work fast, DevOps allows the companies to provide updates at the standard quality. It allows the most important things required for a successful venture: speed and quality.
Once the student takes up Devops Coaching in Vizag, the student will gain knowledge by following and completing the carefully drafted curriculum. It will help the students gain a competitive edge over the other IT professionals. This course also ensures that the students can be well equipped to deal with the changing markets.
DEVOPS - COURSE OUTLINE –
The best DevOps certification course in Vizag at APV2V includes lessons delivered by our experts here at our institute. We start from the basics and go all the way to advanced. By the end of this course, you will be able to understand the businesses that are adopting DevOps and how it is benefitting the companies. 
We assist a subject matter expert for the clarification of any of your doubts. We also provide the students with real life hands on expert guidance here at our DevOps training institute in Vizag.
WHO SHOULD ENROLL IN THIS COURSE?
Cloud Professionals, project managers, software developers or any IT professional looking to improve their skills can enroll on the DevOps Certification Course in Vizag. Any students who want to upgrade their skills for a better job and higher paycheck can enroll in our Devops training centre Vizag. It will help the student in pursuing a career in the multibillion-dollar IT industry. Any student with an interest in solving technical problems can enroll in this course with the only requirement of being a graduate from a recognized University.
WHY WILL THIS COURSE CHANGE YOUR CAREER?
DevOps has been growing continuously and rapidly while DevOps engineers became one of the most sought individuals. This has increased the employment opportunities by a lot.DevOps engineers have become one of the most highly paid individuals in the IT industry. After upgrading your skills with our DevOps Training in Vizag, you would be able to draw your six-digit salary. The opportunities are endless as the expert AP2V team will guide you in every step of the way and help you to attain success in the long run.
TOP COMPANIES HIRE DEVOPS ENGINEERS
The demand for DevOps keeps growing at a rapid rate and many top companies are hiring DevOps engineers. It is considered a highly challenging job and improving the company's services takes the speed of this service to a different realm. It is growing and will continue to grow due to its immense potential.
 
Upcoming Batches
Oct 08

SAT & SUN Weekend Batch

Filling Fast

Timings - 09:00 AM to 11:00 AM

Oct 22

SAT & SUN (6 WEEKS) Weekend Batch

Timings - 01:00 PM to 03:00 PM

Oct 03

MON & FRI (6 WEEKS)

Filling Fast

Timings - 09:30 AM to 10:30 AM

Oct 17

MON & FRI (6 WEEKS)

Timings - 05:00 PM to 06:00 PM
61% OFF Expires in D H M S

Can't find a batch you were looking for? Contact AP2V Learner Support
Loved reviews? Enquire Now
Structure your learning and get a certificate to prove it
DevOps Training in Vizag Curriculum
Course Content
Understand DevOps
● Roles and responsibilities
● Understanding:
    ○ Continuous Integration
    ○ Continuous Delivery
    ○ Continuous Deployment
● Understand the infrastructure layouts and its challenges
● Network Concepts at Enterprise Scale and Discuss the famous Use-case
What is Cloud Computing?
● Types and Service models of cloud computing
● Understanding AWS Architecture
● About EC2 and types , Pricing
● EIP ( Elastic IP address), Allocating, associating , releasing
● Launch Linux Instances in AWS
● Connecting Linux instances from windows desktop and Linux machines
What is Web-server?
● Apache ○ What is Apache?
    ○ HTTP and HTTPS protocol
    ○ Understanding the Compilation
    ○ Compile Apache
    ○ Learn to ran more than one version on same machine
● Nginx ○ What is Nginx?
    ○ How Does it Work?
    ○ Nginx vs Apache
    ○ Learn to create Virtual Host and Serve static content
    ○ Nginx as a Reverse Proxy
■ What is Reverse Proxy?
■ Reverse Proxy with proxy_pass ○ Nginx as a Load Balancer
■ What's Load Balancer
■ Load Balancing to Multiple Server ○ Nginx Logging
● Installation and Configuratio
● Understanding "global" section
● Modes – TCP vs. HTTP
● Proxies Section
● Load Balancing Algorithms
● Use HAProxy and share the load with round-robin policy
● Logging
● Configure the rsyslog daemon
● Understand standard facilities, priorities, and actions
● Configure log rotation
● Understand rsyslog
● Understand Remote logging and configure a test client
● Introduction
● Overview of version control systems
● Overview of Git
● What is Git
● Setting up a project
● Managing accounts
● Creating and Using the repository
● Installing on GIT client on Linux
● Cloning, check-in and committing
● Branching
● Creating the Branches, switching the branches, merging the branches.
Syllabus
Experience 250+ hours of best-in-class content developed by leading faculty & industry leaders in the form of videos, case studies & projects
Industry Project
Project 1

Version Control System

Learn how to store program codes in Git/Github for performing version control

Understand pipelines for automated CI/CD process using Jenkins and integrated it with other devops tools

Project 3

Monitoring and Logging

Learn monitoring infrastructure with Nagios and manage logs management on O/s with rsyslog daemon.
DevOps Training in Vizag Exam & Certification
Live your dream to be hired by top IT Companies with us, offering an array of professional courses with 100% Job Assistance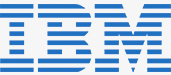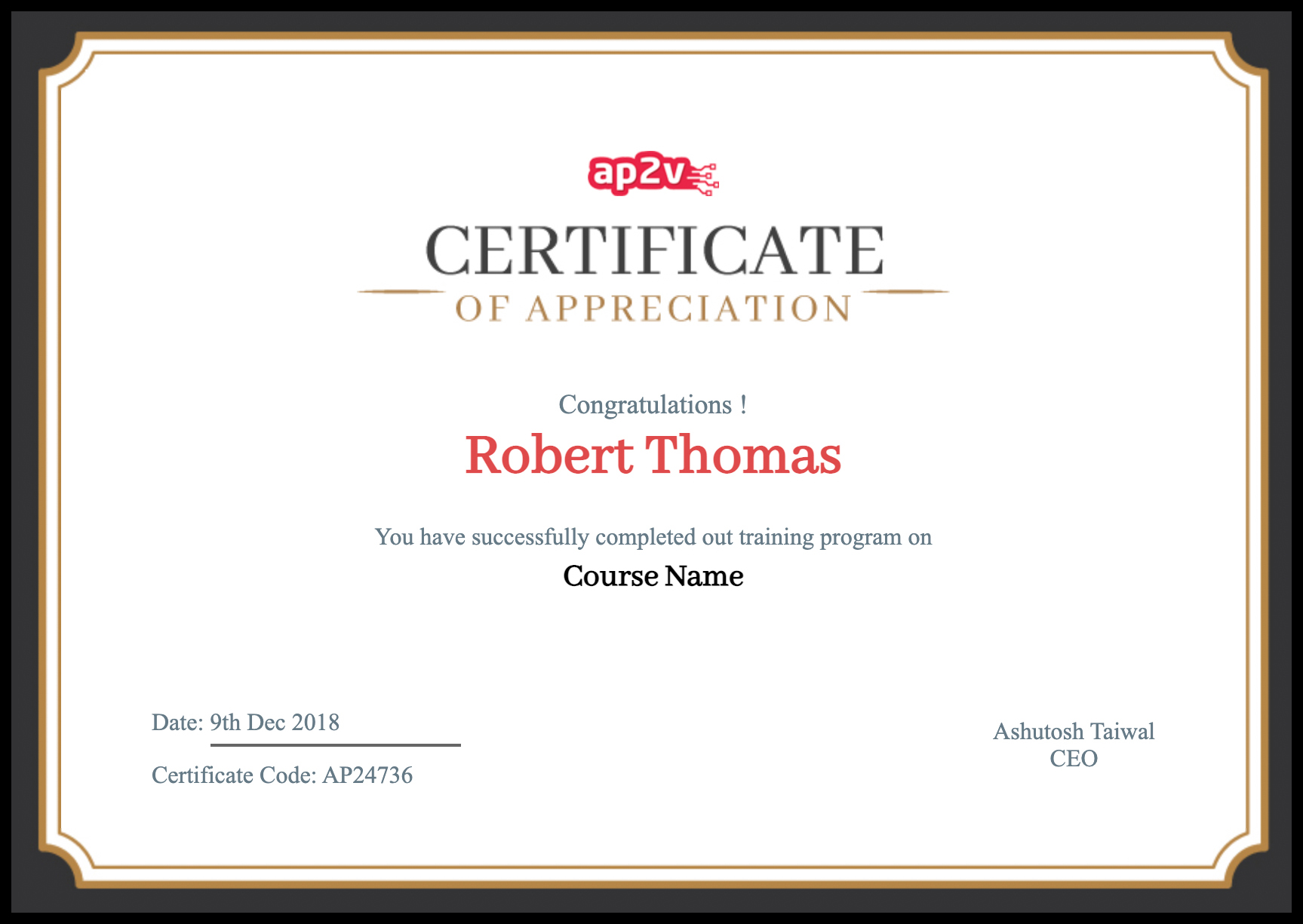 Frequently Asked Questions
After attending our DevOps certification course in Vizag, you would be able to expand your skills and gain comprehensive knowledge. This will allow you to bag jobs in IT companies and draw higher salaries than other IT professionals.
In general, a DevOps course in Vizag will cost anywhere from 17k to 23k rupees.
Here at ap2v, we provide entry-level DevOps training in Vizag.
It takes around 6-8 weeks to complete the DevOps certification course in Vizag.
We at ap2v provide a DevOps certification course in Vizag with real-time projects so you can be well-equipped and gain experience
To be a DevOps Engineer, you need to undergo advanced DevOps training in Vizag and get certified.
It takes around 40k to 45k rupees to learn advanced course in Vizag.
Mind box training, Bangalore is thought to be the best institute for learning DevOps in India.
Ap2v provides best DevOps training in Vizag with certification at a very reasonable price. It is considered the best institute in Vizag for hobbies. You will also be guided by our experts and experienced faculty.
Devops Training And Certification in Other Cities