Skills Covered
Overview
KEY USPS AND CERTIFICATION DETAIL -
| | |
| --- | --- |
| Technical knowledge | DevOps training courses Institute in Marathahalli allows students to learn various concepts which require technical knowledge such as source code. The DevOps course proves to be very attractive to individuals who want to become professionals in the IT field. |
| Market trends | Students who are pursuing a DevOps certification course in Marathahalli are taught about old and current market trends as a part of their course. This is done so that the students are well aware of the market needs before stepping out on the field. |
| Opportunities | Upon completion of the DevOps certification in Marathahali many doors in the IT industry are opened for the students. |
Benefits of DevOps Training in Marathahalli
DEVOPS FUNDAMENTALS & KEY FEATURES:
DevOps is considered the process where one adopts certain philosophies, tools, and networks in order to increase the organization's ability to deliver products. DevOps is used as a way or a tool that allows companies to progress faster and become more efficient when compared to companies that are still using conventional technology and methods. The DevOps certification course in Marathahalli provided by AP2V is extremely diverse and detailed in nature. Allowing the students to confidently enter the IT industry upon completion of their courses. The DevOps tool allows companies to be more customer service efficient which translates into their growth.  
DEVOPS - COURSE OUTLINE -
The DevOps coaching in Marathahalli provided by AP2V is focused on technical knowledge and the application of one's skills. The course allows individuals to use DevOps in various fields such as app development, data sciences, and even machine learning. The curriculum of the course is focused on skill practice and detailed introductions to each topic. 
With the help of the state-of-the-art labs present on the campus, students can learn real-life applications of their skills and technical knowledge. Some of the various topics that would be included in the DevOps training institute in Marathahalli arenetworking, integration, and containerization. This comprehensive curriculum of AP2V has made them the best DevOps institute in Marathahali. 
WHO SHOULD ENROLL IN THIS COURSE?
Students who are keen to be a part of the IT industry can join this course. Market trends are also a part of the DevOps course in Marathahalli and hence students will be updated about the current needs and demands of the market.  
WHY WILL THIS COURSE CHANGE YOUR CAREER?
Choosing DevOps training in Marathahalli can greatly boost your career aspirations as the course is in demand in the market. The Internet and software have changed a lot about how businesses function these days. Strategies and tools such as DevOps are able to lead a company to new heights and hence being a DevOps specialist can be the opening of new doors for you. Many companies are now looking to increase or strengthen their operation efficiency and DevOps provides optimum solutions to such problems.  
TOP COMPANIES HIRE DEVOPS SPECIALISTS
Many big companies in the IT industry are always interested in hiring DevOps specialists. Some of these are Jenkins, Bamboo, Terraform, etc. The need for such qualified software specialists is increasing in the market as more companies look to hire such professionals in order to boost their operational efficiency. A DevOps certification in Marathahalli can help you greatly in your career.  
Therefore, be sure to collaborate with the AP2V team to launch your career into the stratosphere of success. Our expert team will guide you throughout the course and help you to build a strong foundation with regards to DevOps in general. Get in touch with our team today to avail lucrative offers on a wide range of professional courses.
 
Upcoming Batches
Oct 08

SAT & SUN Weekend Batch

Filling Fast

Timings - 09:00 AM to 11:00 AM

Oct 22

SAT & SUN (6 WEEKS) Weekend Batch

Timings - 01:00 PM to 03:00 PM

Oct 03

MON & FRI (6 WEEKS)

Filling Fast

Timings - 09:30 AM to 10:30 AM

Oct 17

MON & FRI (6 WEEKS)

Timings - 05:00 PM to 06:00 PM
61% OFF Expires in D H M S

Can't find a batch you were looking for? Contact AP2V Learner Support
Loved reviews? Enquire Now
Structure your learning and get a certificate to prove it
DevOps Training in Marathahalli Curriculum
Course Content
Understand DevOps
● Roles and responsibilities
● Understanding:
    ○ Continuous Integration
    ○ Continuous Delivery
    ○ Continuous Deployment
● Understand the infrastructure layouts and its challenges
● Network Concepts at Enterprise Scale and Discuss the famous Use-case
What is Cloud Computing?
● Types and Service models of cloud computing
● Understanding AWS Architecture
● About EC2 and types , Pricing
● EIP ( Elastic IP address), Allocating, associating , releasing
● Launch Linux Instances in AWS
● Connecting Linux instances from windows desktop and Linux machines
What is Web-server?
● Apache ○ What is Apache?
    ○ HTTP and HTTPS protocol
    ○ Understanding the Compilation
    ○ Compile Apache
    ○ Learn to ran more than one version on same machine
● Nginx ○ What is Nginx?
    ○ How Does it Work?
    ○ Nginx vs Apache
    ○ Learn to create Virtual Host and Serve static content
    ○ Nginx as a Reverse Proxy
■ What is Reverse Proxy?
■ Reverse Proxy with proxy_pass ○ Nginx as a Load Balancer
■ What's Load Balancer
■ Load Balancing to Multiple Server ○ Nginx Logging
● Installation and Configuratio
● Understanding "global" section
● Modes – TCP vs. HTTP
● Proxies Section
● Load Balancing Algorithms
● Use HAProxy and share the load with round-robin policy
● Logging
● Configure the rsyslog daemon
● Understand standard facilities, priorities, and actions
● Configure log rotation
● Understand rsyslog
● Understand Remote logging and configure a test client
● Introduction
● Overview of version control systems
● Overview of Git
● What is Git
● Setting up a project
● Managing accounts
● Creating and Using the repository
● Installing on GIT client on Linux
● Cloning, check-in and committing
● Branching
● Creating the Branches, switching the branches, merging the branches.
Syllabus
Experience 250+ hours of best-in-class content developed by leading faculty & industry leaders in the form of videos, case studies & projects
Industry Project
Project 1

Version Control System

Learn how to store program codes in Git/Github for performing version control

Understand pipelines for automated CI/CD process using Jenkins and integrated it with other devops tools

Project 3

Monitoring and Logging

Learn monitoring infrastructure with Nagios and manage logs management on O/s with rsyslog daemon.
DevOps Training in Marathahalli Exam & Certification
Live your dream to be hired by top IT Companies with us, offering an array of professional courses with 100% Job Assistance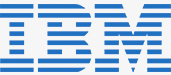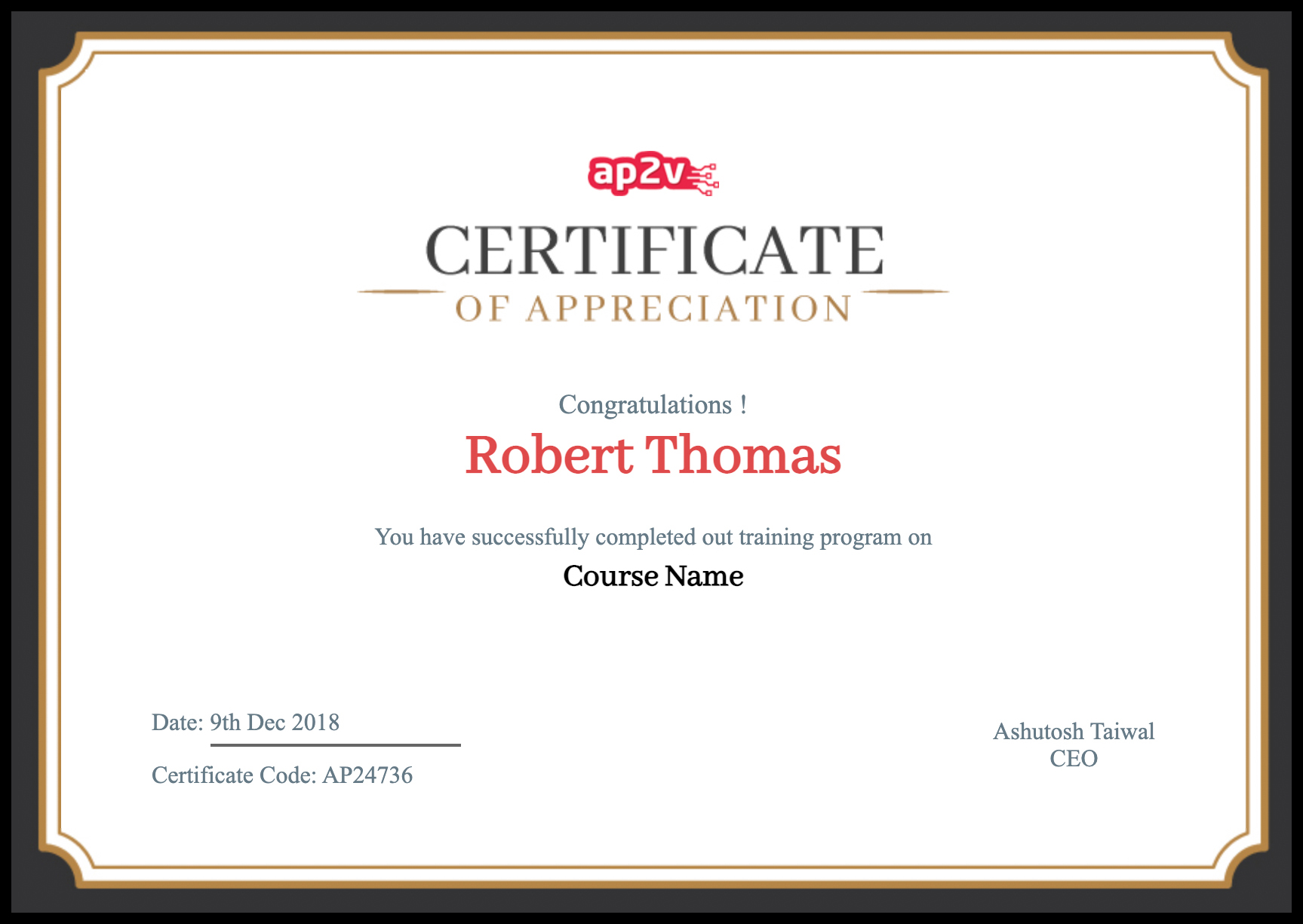 Frequently Asked Questions
DevOps training in Marathahali can help students make huge strides in the field of IT operations and technology.
The DevOps course in Marathahali cost about Rs.8K to 10K
AP2V offers entry-level DevOps certification in Marathahali
DevOps is a very technical course so it should take about 45-60 days to complete the course in Marathahali
AP2V provides students with DevOps training in Marathahali with real-time projects.
The requirement to become an expert in the field of DevOps is to complete the basic course. Candidates can choose to go for advanced certifications if they choose to.
It would cost around Rs.8K to 10K for you to learn an advanced course on DevOps in MarathaHali.
The experienced and knowledgeable faculty of AP2V along with their brilliant curriculum have made them one of the best DevOps institutes in India.
The highly demanded training course of DevOps is available at AP2V in Marathahali.
Devops Training And Certification in Other Cities