Skills Covered
Overview
KEY USPS AND DETAILS OF CERTIFICATION
development of an application

Develop and deliver applications across multiple platforms using DevOps techniques and technologies.

Advancement

Enhance your communication skills with programmers as well as other IT professionals.

 

Experience

Get hands-on experience with programming languages such as Java, Scala, Python, Ruby on Rails, and more
Benefits of Devops Training in Dallas
COURSE ON DEVOPS FUNDAMENTALS AND KEY FEATURES
The foundations of DevOps will be taught in our DevOps training in Dallas. It also provides a thorough overview of the course's primary benefits and features. Our DevOps course is for those who have never worked with DevOps before. It's also geared at professionals who want to polish up on their knowledge and gain a better understanding of the subject.
Our Devops course in Dallas will teach you how to design, manage, and control large-scale software applications utilising contemporary techniques such as containers, Docker, and Kubernetes. You'll also learn how to use CI/CD pipelines to automate repetitive tasks, how to handle problems with automation technologies like Chef and Puppet, and how to use integration and continuous delivery techniques to improve quality while lowering downtime.
Some of the benefits of attending our training are as follows:
Develop and deliver applications across multiple platforms using DevOps techniques and technologies.

Improve your ability to communicate with developers and other IT professionals.

Learn a range of programming languages, such as Java, Python, Scala, Ruby on Rails, and more.
COURSE DESCRIPTION
The principles of DevOps will be discussed in this course, as well as how it varies from traditional software engineering and how it affects software development.
In addition, our Devops training in Dallas will cover technologies that are essential to know while designing enterprise apps.
In our lesson, we will cover the following topics:
An Introduction to DevOps

The principles of a DevOps pipeline

Automation of infrastructure provisioning

Automation of infrastructure monitoring
WHO SHOULD TAKE THIS COURSE AND WHY SHOULD THEY TAKE IT?
The Devops training in Dallas is for IT professionals who are currently employed. With the assistance of skilled mentors, they would be able to improve their current abilities. They'll eventually return to their former companies as redesigned personnel with enhanced skills. This opportunity is only open to software engineers, group leaders, Cloud specialists, and other specific job categories. Students with an IT degree from a reputable university are also eligible for Devops training in Dallas.
WHAT IS THE IMPORTANCE OF THIS COURSE IN TERMS OF YOUR CAREER?
DevOps is an extremely valuable skill that can help you develop in your job. The DevOps Training in Dallas will enable you to work as a DevOps engineer, which is the most sought-after job title in the industry. It will also help you improve your software development skills and expand your career opportunities.
Our Dallas Devops course will change your career by educating you how to interact with people who aren't like you. It also teaches you how to work as part of a team, engage effectively with people from other departments, and create an empowering culture.
TOP COMPANIES EMPLOY DEVOPS SPECIALISTS.
DevOps is among the most widely used technologies in today's IT industry. It allows companies to create, distribute, and control software applications quickly. DevOps professionals are in charge of several actions that lead to the overall process of developing software applications. Microsoft, Google and Amazon are just a few of the companies that hire DevOps specialists.
Upcoming Batches
Jul 02

SAT & SUN Weekend Batch

Filling Fast

Timings - 09:00 AM to 11:00 AM

Jul 16

SAT & SUN (6 WEEKS) Weekend Batch

Timings - 01:00 PM to 03:00 PM

Jul 04

MON & FRI (6 WEEKS)

Filling Fast

Timings - 09:30 AM to 10:30 AM

Jul 18

MON & FRI (6 WEEKS)

Timings - 05:00 PM to 06:00 PM
61% OFF Expires in D H M S

Can't find a batch you were looking for? Contact AP2V Learner Support
Loved reviews? Enquire Now
Structure your learning and get a certificate to prove it
Devops Training in Dallas Curriculum
Course Content
Understand DevOps
● Roles and responsibilities
● Understanding:
    ○ Continuous Integration
    ○ Continuous Delivery
    ○ Continuous Deployment
● Understand the infrastructure layouts and its challenges
● Network Concepts at Enterprise Scale and Discuss the famous Use-case
What is Cloud Computing?
● Types and Service models of cloud computing
● Understanding AWS Architecture
● About EC2 and types , Pricing
● EIP ( Elastic IP address), Allocating, associating , releasing
● Launch Linux Instances in AWS
● Connecting Linux instances from windows desktop and Linux machines
What is Web-server?
● Apache ○ What is Apache?
    ○ HTTP and HTTPS protocol
    ○ Understanding the Compilation
    ○ Compile Apache
    ○ Learn to ran more than one version on same machine
● Nginx ○ What is Nginx?
    ○ How Does it Work?
    ○ Nginx vs Apache
    ○ Learn to create Virtual Host and Serve static content
    ○ Nginx as a Reverse Proxy
■ What is Reverse Proxy?
■ Reverse Proxy with proxy_pass ○ Nginx as a Load Balancer
■ What's Load Balancer
■ Load Balancing to Multiple Server ○ Nginx Logging
● Installation and Configuratio
● Understanding "global" section
● Modes – TCP vs. HTTP
● Proxies Section
● Load Balancing Algorithms
● Use HAProxy and share the load with round-robin policy
● Logging
● Configure the rsyslog daemon
● Understand standard facilities, priorities, and actions
● Configure log rotation
● Understand rsyslog
● Understand Remote logging and configure a test client
● Introduction
● Overview of version control systems
● Overview of Git
● What is Git
● Setting up a project
● Managing accounts
● Creating and Using the repository
● Installing on GIT client on Linux
● Cloning, check-in and committing
● Branching
● Creating the Branches, switching the branches, merging the branches.
Syllabus
Experience 250+ hours of best-in-class content developed by leading faculty & industry leaders in the form of videos, case studies & projects
Industry Project
Project 1

Version Control System

Learn how to store program codes in Git/Github for performing version control

Understand pipelines for automated CI/CD process using Jenkins and integrated it with other devops tools

Project 3

Monitoring and Logging

Learn monitoring infrastructure with Nagios and manage logs management on O/s with rsyslog daemon.
Devops Training in Dallas Exam & Certification
Live your dream to be hired by top IT Companies with us, offering an array of professional courses with 100% Job Assistance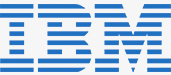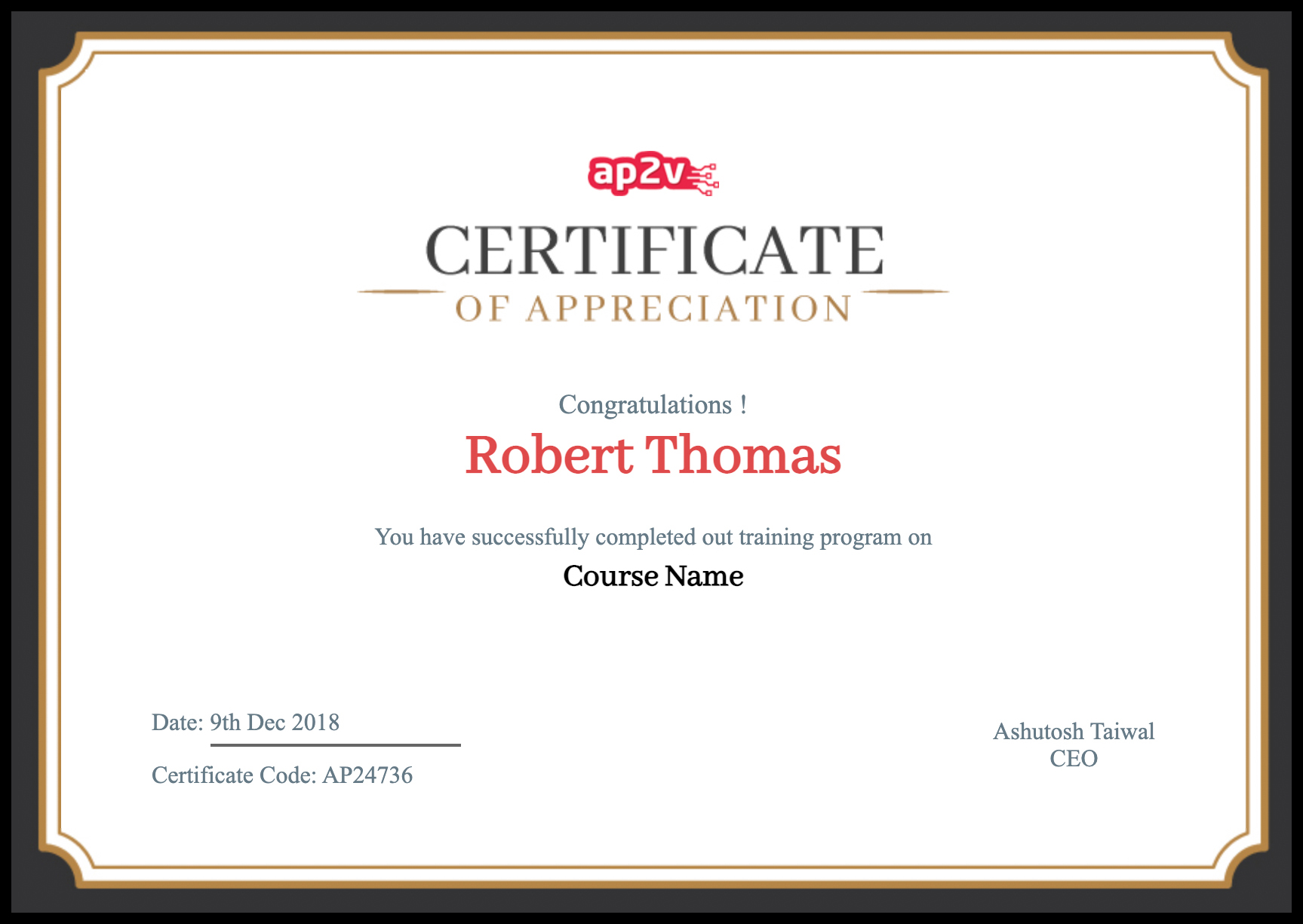 Frequently Asked Questions
From beginning to the end, DevOps Training in Dallas can educate you the essentials of software project management. It will also help you understand how these concepts can be implemented in the real world.
A DevOps course is a well-known IT sector training that many companies take when they want to change careers. The cost of a DevOps program in Dallas largely depends on the curriculum, but it usually ranges from Rs. 200000 to Rs. 300000.
AP2V is the best place in Dallas to get an entry-level DevOps certificate programme. A DevOps certificate in Dallas is relatively affordable. The system is designed for newbies as well as seasoned professionals who want to learn how to integrate development, quality, and operational processes.
This is a question that people who aren't aware with DevOps frequently ask. In Dallas, learning DevOps will take about 5 to 6 months.
Despite the fact that Dallas has a number of DevOps centres, locating one that really has projects available is tough. AP2V is the best place to learn DevOps in Dallas.
Answering this issue is difficult because there are so many different types of DevOps expertise. The ability to adapt and learn quickly is, in the end, a must-have. DevOps experts must be able to work with a wide range of systems and technologies. They should be able to promptly troubleshoot and resolve problems.
It is not expensive to train competent DevOps in Dallas. The amount of money needed to learn this skill is influenced by the amount of time spent learning it. Typically, the price ranges between 2 lakh and 3 lakh rupees.
The top DevOps institute in India is AP2V. For the course, the institute provides specialisations and certification programmes, allowing you to become a leading authority in your chosen area.
To work in this field, you'll need to complete DevOps education classes. You'll learn how to use automation technologies like , Puppet, Chefand Ansible, among others, in the classes. Although several companies offer DevOps training, AP2V is Dallas' Finest DevOps Institute.
DevOps Training in Charlotte will teach you the fundamentals of software project management from start to finish. It will also assist you in comprehending how these ideas can be put into practise in the actual world.