Skills Covered
Overview
Professionals, as well as new entrants in the field of IT, will find AP2V Academy to be one of the Best Linux Training Institutes in Gurgaon. We offer Linux Training in Gurgaon for both, beginners and advanced professionals so that they can get Red Hat Certification to progress in their careers.
Helping to become RHCSA & RHCSE certified administrators
Training provided by Red Hat skilled Linux instructors
Arranging basic to advanced technical skills to clear your doubts
Providing hands-on experience with full work exposure
Innovative & job-oriented course modules
AP2V Academy is a certified Red Hat Training Partner, which forms our foundation to offer the Best Linux Training in Gurgaon. Red Hat is known to be one of the world's largest providers of open source solutions for modern data centres. Every training offers real-world skill development that enables better performance at the workplace.
The Linux Training in Gurgaon by AP2V Academy has helped professionals deliver better deployment and migrations in their respective companies. The expert and highly skilled Red Hat Linux instructors at AP2V Academy teach students with hands-on experience so that they are well-equipped to manage the most challenging client problems.
Backed by these training methods, various review questions, and continuous practical exams, candidates can clear their certification exams easily.
Benefits of Best Linux Training in Gurgaon
With the changing infrastructures in IT, businesses are only hiring competent and certified system administrators to handle their Linux servers. Candidates who complete their course and certification with us get the credential of being an RHCSA (Red Hat Certified System Administrator) / Linux Engineer which enables them to handle the fundamental duties of system administration in complex Linux environments.
As per the Microsoft Certified Professional Magazine, RHCSA is one of the best certifications to possess in the IT age as it is often called the Crown Jewel of all Linux certifications out there.
Candidates who want to pursue their course can choose from a range of training modules like:
Red Hat System Administration I – RH124
Red Hat System Administration II – RH134
Red Hat System Administration III – RH254
After completing these modules, the candidate can join the RHCE (Red Hat Certified Engineer) course and then appear for the exams, namely RHCSA (EX200) and RHCE (EX300).
WHY CONSIDER LINUX?
Most of our students who enroll have a clear requirement to secure their job as a server engineer or a leading Linux system administrator. We're one of the leading Linux Training Center in Gurgaon with the following key benefits:
Leading Red Hat Experts and trainers who have a reputation for teaching the right strategies to crack the certification exams
Constantly updated training materials that are directly focused on exams
Regular training sessions are conducted by industry professionals and mentors
Drill sessions help students prepare for real business scenarios
Every candidate will get the proprietary curriculum for RHCE preparations, which is considered to be the best in the industry
After successfully completing this course and clearing your exam, you will be certified by Red Hat and as an AP2V Academy RHCSA Linux engineer, you can use the tools to handle files, directories, and documentation in your company, manage command-line environments and operate running systems. RHCSA engineers will also be equipped to configure local systems, manage security with firewall and Security-Enhanced Linux (SELinux) and deploy and manage software updates, installation, and leading services.
Every aspect of the course is designed to be at par with the highest industry standards, preparing you thoroughly for a lasting career in Linux.
CERTIFIED TRAINERS AT THE BEST LINUX TRAINING INSTITUTE IN GURGAON
AP2V Academy only hires certified trainers for all our courses so that our students can expect the best learning environments and knowledge imparting.
By extensive mentoring, drill sessions, and review exams, our trainers are able to hone the skills of every student at our institute. All trainers also ensure many practical question and answer sessions during the training so that students are prepared to step into the corporate world.
FUTURE PROSPECTS AFTER TRAINING & CERTIFICATION:
Many AP2V Academy alumni are now working with leading MNCs at senior-level posts. We provide 100% assistance to our students for their job placements so that they can find the right career path to match their skill levels and expertise in the industry.
Upcoming Batches
Aug 13

SAT & SUN Weekend Batch

Filling Fast

Timings - 09:00 AM to 11:00 AM

Aug 27

SAT & SUN (6 WEEKS) Weekend Batch

Timings - 01:00 PM to 03:00 PM

Aug 15

MON & FRI (6 WEEKS)

Filling Fast

Timings - 09:30 AM to 10:30 AM

Aug 29

MON & FRI (6 WEEKS)

Timings - 05:00 PM to 06:00 PM
78% OFF Expires in D H M S

Can't find a batch you were looking for? Contact AP2V Learner Support
Loved reviews? Enquire Now
Structure your learning and get a certificate to prove it
Best Linux Training in Gurgaon Curriculum
Course Content
What is Linux?

Accessing the Command Line Using the Local Console

Accessing the Command Line Using the Desktop

Executing Commands Using the Bash Shell
Adding Partitions, File Systems, and Persistent Mounts 
Managing Swap Space
Managing Files from the Command Line
Describing Linux File System Hierarchy Concepts
Specifying Files by Name
Managing Files Using Command-line Tools
Making Links Between Files
Vim Text Editor 
Using the grep 
Using Find command
Selecting the Boot Target 
Resetting the Root Password 
Repairing File System Issues at Boot
Describing User and Group Concepts 
Gaining Superuser Access 
Managing Local User Accounts 
Managing Local Group Accounts 
Managing User Passwords
Syllabus
Experience 250+ hours of best-in-class content developed by leading faculty & industry leaders in the form of videos, case studies & projects
Best Linux Training in Gurgaon Exam & Certification
Live your dream to be hired by top IT Companies with us, offering an array of professional courses with 100% Job Assistance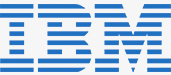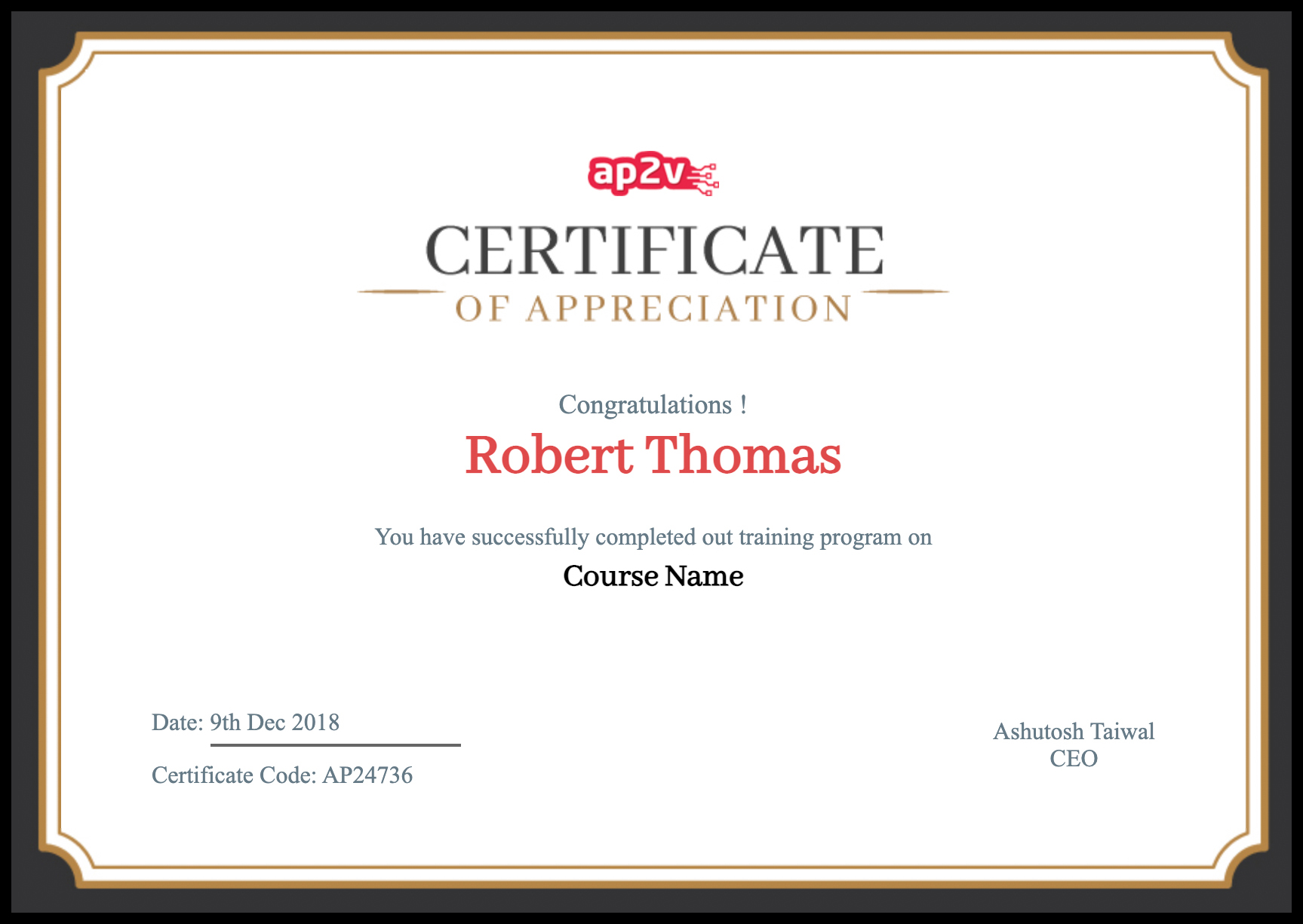 Frequently Asked Questions
We provide modern infrastructure and facilities to meet the technological requirements of our students. We also provide 100% placement assistance.
The course can cost around Rs.8-10K at AP2V.
You can receive the certification at our training institute in Gurgaon.
The completion of the course takes 90 days.