Skills Covered
Overview
Key USPs and Certification Detail - DevOps Training in Chennai
1. Corporate knowledge

Our professional and competent mentors will guide you in gaining real-world and corporate experience after you enrol in the DevOps Certification Course in Chennai.

2. Acquire Information

AP2V is a renowned institute in India that provides AWS Cloud DevOps Coaching Centre in Chennai, where students may master every aspect of the syllabus in depth.

3. An affordably priced course

 

AP2V offers AWS DevOps Training in Chennai for a very affordable price, and it is well worth it.
Benefits of DevOps Training in Chennai
DevOps Training In Chennai & Key Features - 
With DevOps, a set of strategies, tools, and processes, an organization's applications and services may be implemented more quickly. The following are the essential features of the DevOps Learning Path:
●    By raising the rate of releases, the DevOps Training Course in Chennai can help you improve the service and acquire a competitive advantage.
●    Agile methodology and app development are DevOps activities that keep application updates and infrastructure enhancements consistent, allowing businesses to move at a faster pace while still providing the best possible experience for their customers.
●    Using coordinated, integrated, and independent vulnerability screening resources, a DevOps strategy can be used while ensuring security.
●    DevOps technologies allow businesses to work at high rates and react to changing markets more swiftly.
DevOps Training in Chennai- Course Outline
There are no such requirements to enrol in AP2V's AWS DevOps Training course in Chennai. Students who want to work in the information technology sector and have a penchant for addressing technological problems can enrol in this professional certification.
Who Should Enrol In This Course?
The Best DevOps Training Institute in Chennai is open to the following given individuals-
●    Operating Engineers
●    Cloud Professionals
●    Automation Engineers
●    Testers
●    Project Managers
●    Software Developers
●    Solution Architects 
These are all eligible to enrol in AP2V's Best DevOps Training course in Chennai. DevOps Online Training is open to those who have graduated from any recognised university and are curious to learn DevOps.
Why Will This Course Change Your Career? 
DevOps engineers are some of the highest-paid IT professionals in the world today, as well as their demands are constantly increasing. There are indeed several reasons why DevOps Coaching in Chennai will transform your career. The top three reasons are as follows:
●    A new perspective, as well as enhanced decision-making skills, are fostered as part of the DevOps Center in Chennai.
Skilled people's job prospects have improved since several firms began embracing DevOps methodology.
●    Students will learn about DevOps' technology advantages in the DevOps Certification course in Chennai. As a result of this programme, which they can implement in their enterprises.
●    An individual's overall will increase as an IT specialist, encouraging them to deliver additional value to their employer and colleagues.
●    Apart from just that, you'll figure out how to work with QA, site supervisors, data scientists, and systems engineering groups.
DevOps Certification course in Chennai is worth doing as there are many career opportunities in the DevOps field. 
Top companies Hire Cloud DevOps Specialists
As businesses evolve, DevOps principles have become significantly important. DevOps is perhaps the most challenging profession in IT because it is so important to the company's growth. In the previous five years, demand for DevOps has surged by 40–45%. As a result, all of the major corporations are hiring DevOps specialists. The DevOps Training in Chennai will prove very beneficial for gaining a certificate in the DevOps course. 
Upcoming Batches
Dec 04

SAT & SUN Weekend Batch

Filling Fast

Timings - 07:00 AM to 09:00 AM

Dec 18

SAT & SUN (6 WEEKS) Weekend Batch

Timings - 08:30 PM to 11:30 PM

Nov 29

MON & FRI (6 WEEKS)

Filling Fast

Timings - 08:30 PM to 11:30 PM

Dec 13

MON & FRI (6 WEEKS)

Timings - 08:30 PM to 11:30 PM
10% OFF Expires in 01 D 13 H 29 M 20

Can't find a batch you were looking for? Contact AP2V Learner Support
Loved reviews? Enquire Now
Structure your learning and get a certificate to prove it
DevOps Training in Chennai Curriculum
Requirements
Requirements For this Course is Here...
Pre Requirements
None
Course Content
Understand DevOps
● Roles and responsibilities
● Understanding:
    ○ Continuous Integration
    ○ Continuous Delivery
    ○ Continuous Deployment
● Understand the infrastructure layouts and its challenges
● Network Concepts at Enterprise Scale and Discuss the famous Use-case
What is Cloud Computing?
● Types and Service models of cloud computing
● Understanding AWS Architecture
● About EC2 and types , Pricing
● EIP ( Elastic IP address), Allocating, associating , releasing
● Launch Linux Instances in AWS
● Connecting Linux instances from windows desktop and Linux machines
What is Web-server?
● Apache ○ What is Apache?
    ○ HTTP and HTTPS protocol
    ○ Understanding the Compilation
    ○ Compile Apache
    ○ Learn to ran more than one version on same machine
● Nginx ○ What is Nginx?
    ○ How Does it Work?
    ○ Nginx vs Apache
    ○ Learn to create Virtual Host and Serve static content
    ○ Nginx as a Reverse Proxy
■ What is Reverse Proxy?
■ Reverse Proxy with proxy_pass ○ Nginx as a Load Balancer
■ What's Load Balancer
■ Load Balancing to Multiple Server ○ Nginx Logging
● Installation and Configuratio
● Understanding "global" section
● Modes – TCP vs. HTTP
● Proxies Section
● Load Balancing Algorithms
● Use HAProxy and share the load with round-robin policy
● Logging
● Configure the rsyslog daemon
● Understand standard facilities, priorities, and actions
● Configure log rotation
● Understand rsyslog
● Understand Remote logging and configure a test client
● Introduction
● Overview of version control systems
● Overview of Git
● What is Git
● Setting up a project
● Managing accounts
● Creating and Using the repository
● Installing on GIT client on Linux
● Cloning, check-in and committing
● Branching
● Creating the Branches, switching the branches, merging the branches.
● Introduction
● Build Cycle
● Jenkins Architecture
● Obtaining and installing Jenkins
● Install and setup Jenkins
● Exploring Jenkins Dashboard
● Creating Jobs
● Running the Jobs
● Setting up the global environments for Jobs
● Adding and updating Plugins
● Disabling and deleting jobs
● Understanding Deployment
● Jenkins integration with GIT
● Jenkins to run script remotely 
● Jenkins integration with Maven
● Jenkins pipelines
● Introduce Ansible
● Deploy Ansible
● Use modules
● Execute ad-hoc commands against servers
● Implement playbooks
● Implement Ansible Vault
● Write playbooks to Compile Apache
● Ansible Integration with Jenkins
● Nagios architecture
● Installing and configuring server components
● Users and Security
● Hosts and HostGroups
● Services and ServiceGroups
● Monitoring Linux servers with nrpe
    ○ Install and Configure the NRPE
    ○ Monitor Local Resource from Remote Nagios Server
    ○ Define Nagios Commands 
    ○ Plug-in Return Codes
● Configuring Notifications
● Creating Custom checks
● Introducing Docker
● Containerization Fundamentals
● Dockers vs. Virtualization
● Docker Architecture
● Creating Images
● Docker Volumes
● Installing Docker on Linux
● Introducing DockerHub 
● Creating an account on DockerHub
● Working with the Docker images from DockerHub
● Run your first container
    ○ Run a container
    ○ Running commands in container
    ○ Run multiple containers
   ○ Remove the containers
● Customize Image and Upload to Docker Registry
● Running a Container from the custom image
● Publishing the Custom image
● Introduction to Swarm
● Starting a Swarm
● Deploy to Swarm
● Scaling your service
● Introduction
● Kubernetes Architecture - Overview
● Kubernetes Versus Docker Swarm
● Installing Kubernetes
● Setting Up a Single Node Kubernetes
● Deploying a Stand-Alone Application
Syllabus
Experience 250+ hours of best-in-class content developed by leading faculty & industry leaders in the form of videos, case studies & projects
Industry Project
Project 1

Version Control System

Learn how to store program codes in Git/Github for performing version control

Understand pipelines for automated CI/CD process using Jenkins and integrated it with other devops tools

Project 3

Monitoring and Logging

Learn monitoring infrastructure with Nagios and manage logs management on O/s with rsyslog daemon.
DevOps Training in Chennai Exam & Certification
Live your dream to be hired by top IT Companies with us, offering an array of professional courses with 100% Job Assistance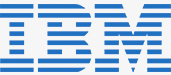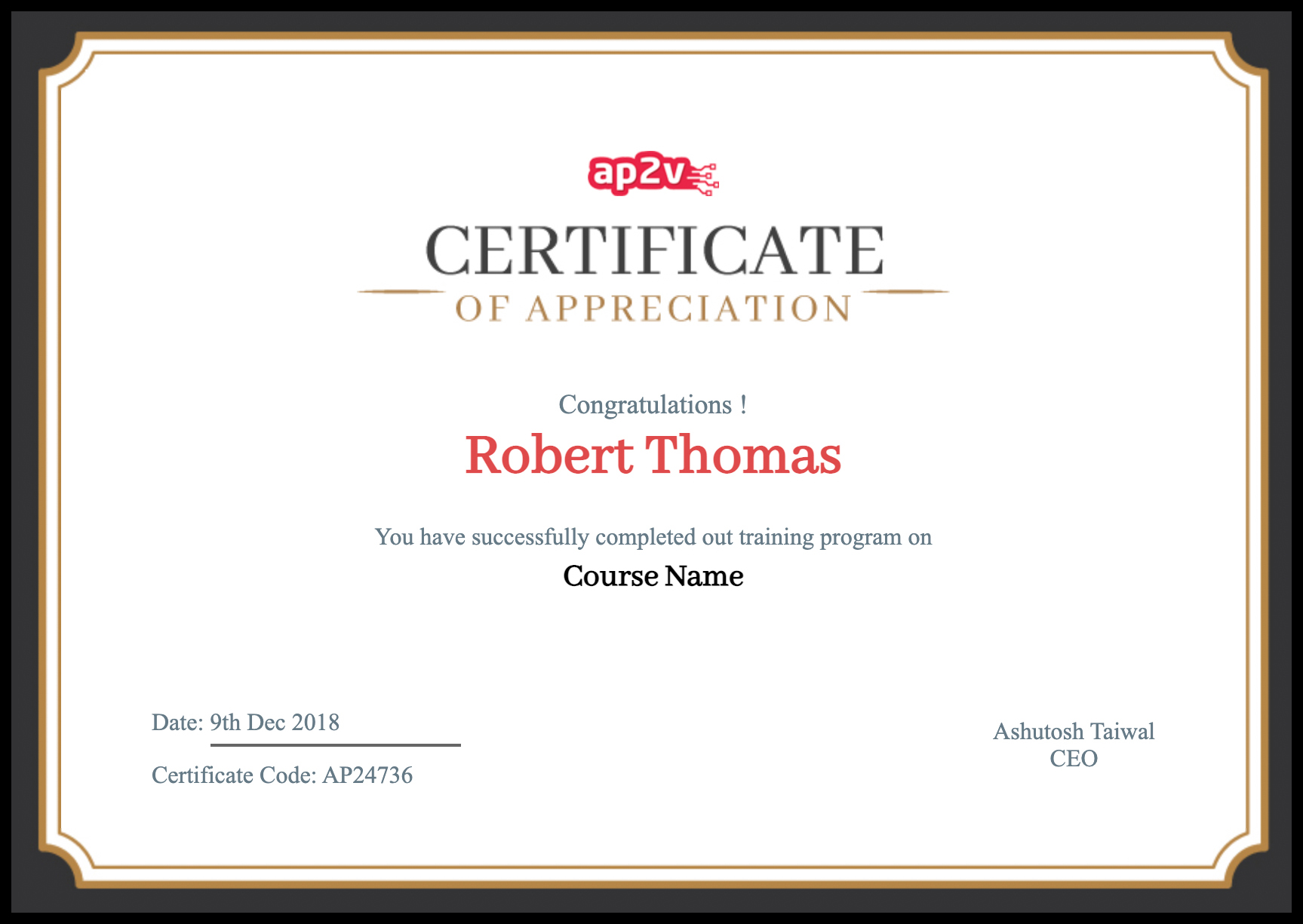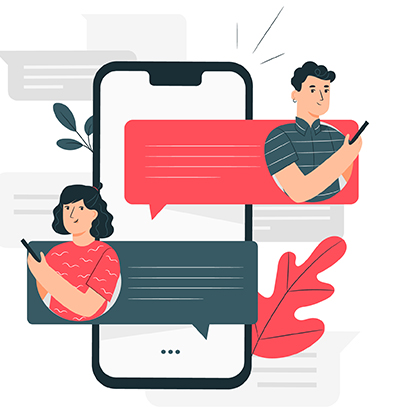 DevOps Training in Chennai Reviews
Jyoti Verma

AP2V Academy is a great place for learning. I have joined AP2V for DevOps training. Staff members are also good. The flexible batch facility also helps us. Thanks to the AP2V team

Ashish Kumar

One of the best institute. I took the DevOps certification course from here, the instructor was very knowledgeable. Supportive staff.

Manish Gupta

Best place to learn Linux and DevOps. I had a great learning experience from Shuaib sir and Especially from Pankaj sir. He is one of the best teachers for Linux.
Frequently asked questions
DevOps training in Chennai will help you get a high paid job in the IT sector with all the skills needed to work in the field.
At just rupees 6,999 you can do a DevOps Level 1 course in Chennai.
You can get DevOps certification in Chennai at one of the best institutes that are AP2V.
It would take 250+ hours to learn DevOps in Chennai.
You can easily get DevOps Level 1 training in Chennai at AP2V with real-time projects.
There are no prerequisites requirements in the DevOps certification course in Chennai to be a DevOps expert
The cost price of DevOps is very affordable to learn advanced DevOps Training in Chennai.
AP2V is one of the leading institutes that provide DevOps courses in Chennai.
You can get DevOps training in Chennai at an affordable cost price.
DevOps Training in Chennai