Skills Covered
Overview
By imparting to you the knowledge of principles and applications of AI, through our Artificial Intelligence course, we help you become skilled at business operations and add value to the organization you render your services to.
KEY USPS AND CERTIFICATION DETAIL-
 

Knowledge

Our experienced team for the Artificial Intelligence Training provides you with the confidence to enter the diverse field of AI and render your best services to the organizations.

 

 

Framework

 

AP2V provides you with the best Artificial Intelligence training with its course designed to strengthen your fundamentals before heading on with the intense curriculum.

 

 

Career Prospects

There are endless opportunities in the field of AI as the world heads towards automation.

In various fields, businesses are adopting Artificial Intelligence for problem-solving and automation.

 
Benefits of Artificial Intelligence Training in Chennai
ARTIFICIAL INTELLIGENCE FUNDAMENTALS AND KEY FEATURES
To kick start your career in the diverse field of AI, AP2V's Artificial Intelligence training aims at providing you with the knowledge on basic AI aspects stated as follows-
    Basics of programming languages like python
    Math for ML
    Look into AI-ML basics
    Automation techniques
    Pandas and Numpy
    Statistical topics like Regression analysis and hypothesis testing
We, at AP2V, take you up the ladder by initially providing you with the knowledge of the basics of AI and developing your analytical thinking skills.
Key features of our course are-
    You'll learn real-life applications of AI
    Experienced mentors at your service 24X7
    Flexible learning hours 
    Learn anytime, anywhere Pan India
    Weekend batches for 6 weeks at nominal costs.
Enrol in our Artificial Intelligence course in Chennai to gain the requisites and best learning experience in your city.
ARTIFICIAL INTELLIGENCE- COURSE OUTLINE
Data is everywhere and the need for software that can analyze the data and deliver the insights efficiently has risen. Thus comes the role of AI-powered software.
With no prerequisites, Our Artificial Intelligence course aims at providing learners from both technical and non-technical backgrounds with the knowledge to fulfil their dream of entering this future-proof field of AI and landing their dream jobs.
Outlined to begin providing you with the basics of analytical Statistics, Mathematics, and thinking, the course moves forward with the advanced topics. Learners are promoted to take up hackathons and team projects to give them hands-on experience along with course learning.
WHO SHOULD ENROL IN THIS COURSE?
Since the course comes with no prerequisites, it has a wide learner-base that includes-
    Graduates who wish to enter the business world as Data/Business analysts, IT professionals.

    Professionals already working in E-commerce, data science, analytics, search engine

    Anyone willing to upgrade their knowledge and provide their career new heights
With our Artificial Intelligence training, you'll develop cognitive skills that aid you in reasoning and understanding how businesses grow.
WHY WILL THIS COURSE CHANGE YOUR CAREER?
AI has been the talk of the town for some time now. There's been a massive change in how businesses operate as automation has been taking over a significant number of tasks. 
To keep up with this dynamic business world, you need to learn skills that make you more innovative and will rule the future and our Artificial Intelligence course caters to these needs.
Career opportunities in AI have surged. By being incorporated into businesses in IT, cybersecurity, education and finance, AI has gained widespread popularity. Universities have started providing B. Tech. in AI, proving its popularity. For those who didn't get it in college, now is the time to get your hands on our Artificial Intelligence Training in Chennai.
With Artificial Intelligence certifications under your belt, you can enter the diverse field as a Data Analyst, Business Analyst, Researcher, Marketing professional, and all that with a hike in your salary.
In India, the average salary of AI professionals with just 4-7 years of experience is 30-35 Lakhs per annum.
You'll be able to add value to the organizations by facilitating their process of extracting information from the astronomical amount of data that is being generated everywhere, all the time. 
To prepare and help you flourish in this ever-changing digital world, our team has put together an Artificial Intelligence course for you to get the best learning experience.
Top Companies Hiring Artificial Intelligence Professionals
Any company dealing with data and adopting automation requires AI professionals. AP2V provide the Best Artificial Intelligence Training in Chennai. Top companies hiring AI Professionals include Google, Microsoft, IBM, KPMG, and many others.
 
Upcoming Batches
Oct 01

SAT & SUN Weekend Batch

Filling Fast

Timings - 09:00 AM to 11:00 AM

Oct 15

SAT & SUN (6 WEEKS) Weekend Batch

Timings - 01:00 PM to 03:00 PM

Oct 03

MON & FRI (6 WEEKS)

Filling Fast

Timings - 09:30 AM to 10:30 AM

Oct 17

MON & FRI (6 WEEKS)

Timings - 05:00 PM to 06:00 PM
21% OFF Expires in D H M S

Can't find a batch you were looking for? Contact AP2V Learner Support
Loved reviews? Enquire Now
Structure your learning and get a certificate to prove it
Artificial Intelligence Training in Chennai Curriculum
Course Content
No Course Content Found Please Fill Form for Course Content.
Syllabus
Experience 250+ hours of best-in-class content developed by leading faculty & industry leaders in the form of videos, case studies & projects
Artificial Intelligence Training in Chennai Exam & Certification
Live your dream to be hired by top IT Companies with us, offering an array of professional courses with 100% Job Assistance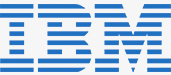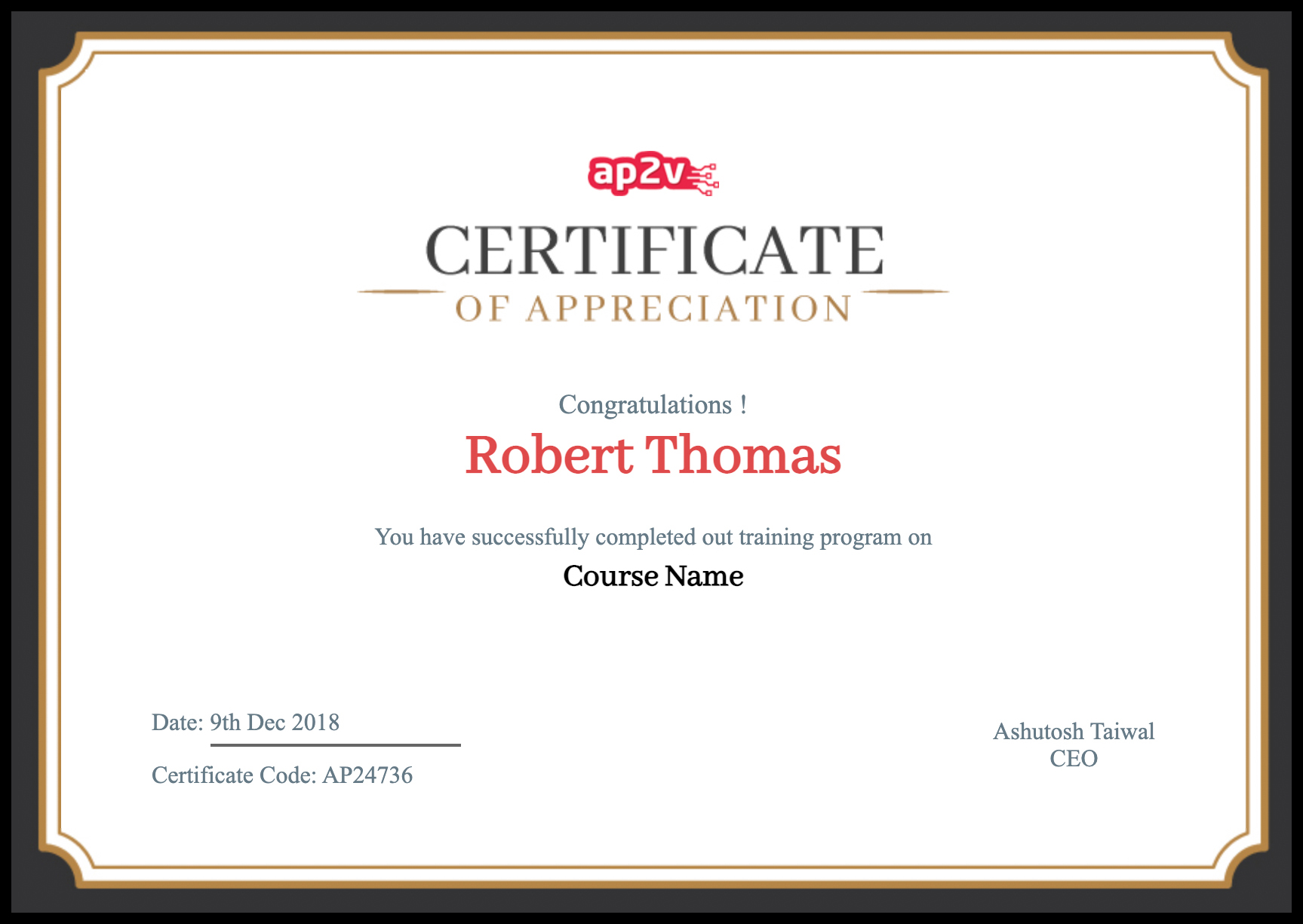 Frequently Asked Questions