Skills Covered
Overview
KEY USPS AND CERTIFICATION DETAIL -
Better Understanding

At AP2V's Artificial Intelligence Course in Pune, you get better learning of parametric and non-parametric techniques, as well as grouping and dimensional reductions.

 

Expertise

At AP2V's Artificial Intelligence Training Institute in Pune, you get  Get tips and best practices from the expert.

More Opportunities

Applicants with the information and concepts gained after completing the Best Artificial Intelligence certification course in Pune have endless chances in career areas.
Benefits of Artificial Intelligence Training in Pune
ARTIFICIAL INTELLIGENCE FUNDAMENTALS & KEY FEATURES -
The AP2V organization has established an AI certification course in Pune studies to help students have a better understanding of machine learning issues. The use of Python is at the heart of artificial intelligence's core philosophies.
Studying the operations and functionality of artificial intelligence necessitates the use of programming terminology. It's a complicated notion that necessitates the use of a modest Python programming language to grasp the nuances of the topic.
ARTIFICIAL INTELLIGENCE TRAINING - COURSE OUTLINE -
The AP2V  Artificial intelligence institution in Pune has created the best renowned and appropriate program framework for learners to ensure that they receive the greatest possible education. The institute also prioritizes the participants' comfortability. As a result, it has developed a free online Artificial Intelligence Course with Certifications for learners such that students do not have to come to the AP2V campus. Academic experts created the AI Program to educate participants regarding data processing and judgment call. Participants can create their programs in the completely automated facilities at AP2VAI Training center in Pune and receive expert assistance to achieve excellence in program development and designing.
WHO SHOULD ENROLL IN THIS COURSE?
All candidates who want to work in the area of artificial intelligence should extensively grasp the ideas. It will assist people in receiving promotions at work and leading a team of subordinates to deal with situations in businesses involving a.i. and analysis of data. Students would be able to obtain cognitive training and classes with the help of the AP2V AI Training institute in Pune.
WHY WILL THIS COURSE CHANGE YOUR CAREER?
The AI course in Pune focuses on understanding how to combine data and manage the means to research methodologies and data sizes. You'll get sufficient experience and understanding to tackle any artificial intelligence situation. Automation of different procedures and platforms in certain contemporary companies is now seen as one of the most important components in creating the employer's future. Whenever it relates to routine transactional chores, artificial intelligence will undoubtedly produce and support a shift in human work.
After completing the AI training in Pune from AP2V, you will have new professional prospects and an improved workplace outcome. Businesses will invest up to $57.6 billion in artificial intelligence by 2021, according to the International Data Corporation (IDC).
TOP COMPANIES HIRE CLOUD PRACTITIONER SPECIALISTS
Companies all across the world use the AP2V certification to employ applicants who have completed their  Artificial Intelligence Training in Pune. Firms and companies establish partnerships with the institution so that learners may obtain experience in many IT career fields.
 
Upcoming Batches
Oct 01

SAT & SUN Weekend Batch

Filling Fast

Timings - 09:00 AM to 11:00 AM

Oct 15

SAT & SUN (6 WEEKS) Weekend Batch

Timings - 01:00 PM to 03:00 PM

Oct 03

MON & FRI (6 WEEKS)

Filling Fast

Timings - 09:30 AM to 10:30 AM

Oct 17

MON & FRI (6 WEEKS)

Timings - 05:00 PM to 06:00 PM
21% OFF Expires in D H M S

Can't find a batch you were looking for? Contact AP2V Learner Support
Loved reviews? Enquire Now
Structure your learning and get a certificate to prove it
Artificial Intelligence Training in Pune Curriculum
Course Content
No Course Content Found Please Fill Form for Course Content.
Syllabus
Experience 250+ hours of best-in-class content developed by leading faculty & industry leaders in the form of videos, case studies & projects
Artificial Intelligence Training in Pune Exam & Certification
Live your dream to be hired by top IT Companies with us, offering an array of professional courses with 100% Job Assistance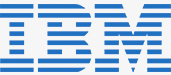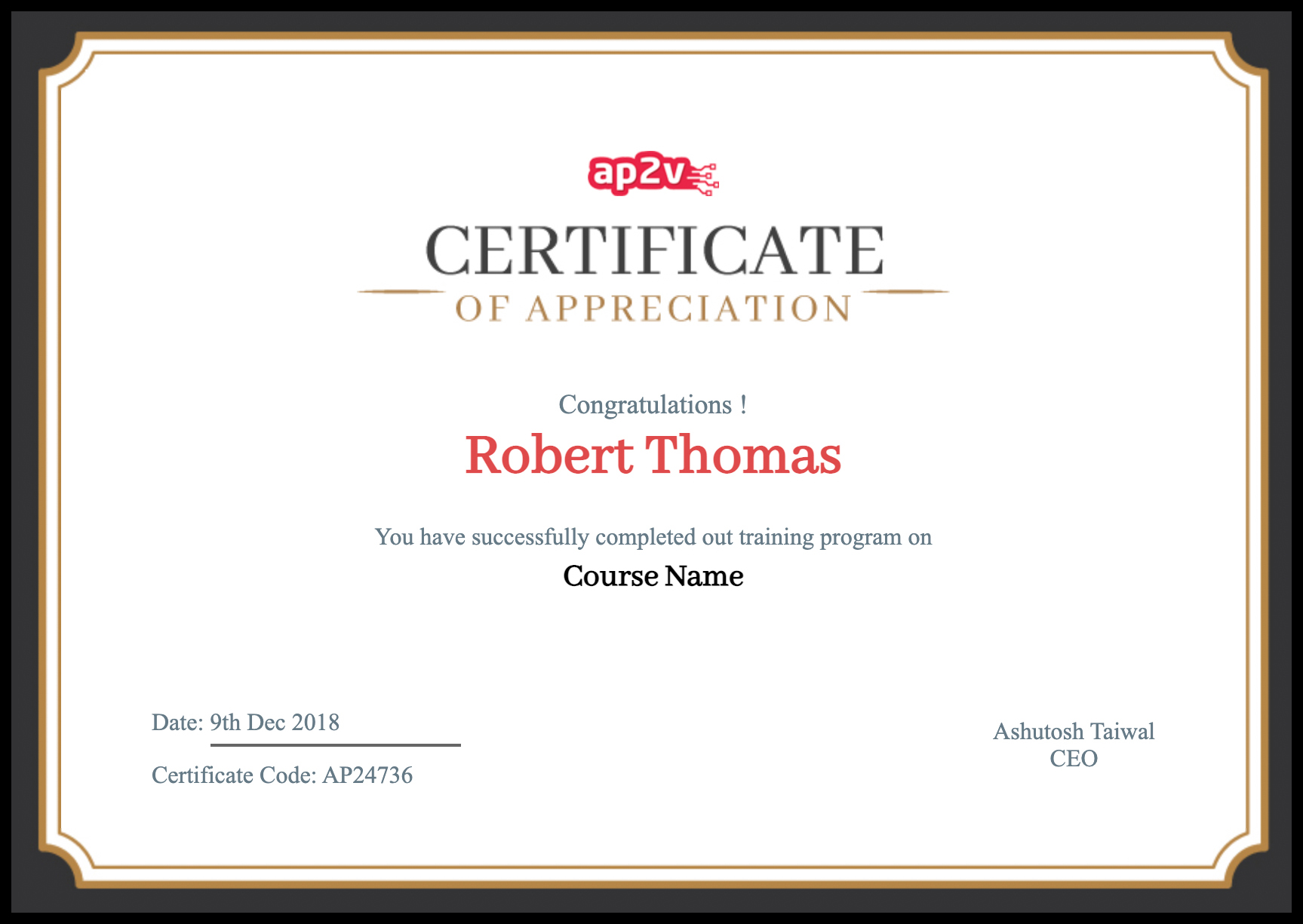 Frequently Asked Questions