Skills Covered
Overview
Key USPs and Certification Detail
| | |
| --- | --- |
| Course Details | The Artificial Intelligence Programming course in Hyderabad focuses on instilling machines with natural human habits. |
| Job prospects | Artificial Intelligence programming certification course in Hyderabad will ensure the candidate of a good job and secured career. |
| Fees and Duration | Artificial Intelligence Programming course fees and duration in Hyderabad at AP2V academy is around fifty to seventy thousand for one year. |
Benefits of Artificial Intelligence Training in Hyderabad
Fundamentals and Key Features of Artificial Intelligence Programming course
There are several fundamentals and key features of Artificial Intelligence Programming Course Classes in Hyderabad. Artificial Intelligence offers deep learning that is teaching computers to do things that are naturally done by humans. Deep learning is a machine learning technique and is the most crucial feature of AI. The Artificial Intelligence Programming course coaching in Hyderabad also offers several other characteristics such as data ingestion, facial recognition, cloud and quantum computing, chatbots etc. The AI is faster and accurate and needs minimal human intervention and can easily automate simple and redundant tasks. 
Artificial Intelligence Programming course - Course Outline 
The Artificial Intelligence Programming Course Classes in Hyderabad is quite popular and one can take this course at AP2V academy. The main objective of the course is to provide fundamental knowledge to the candidates so that they can understand what artificial intelligence is. The programming course covers several topics which are closely related to each other such as problem solving, planning, natural language, machine learning, automatic programming, computer vision, natural language understanding and several others. There are many institutions which are offering the course but AP2V academy is the best Artificial Intelligence Programming course training institute in Hyderabad.  
Who Should Enroll In This Course?
The Artificial Intelligence Programming Course in Hyderabad is suitable for people from all fields that is a candidate with no prior experience in programming can also enroll in the course and learn the fundamentals of Artificial Intelligence. People coming from the computer science background will have an added advantage. The course is not difficult and giving time in it will help you excel. Moreover, candidates who are interested in pursuing engineering should learn this skill to excel in the field. The best Artificial Intelligence Programming course centre in Hyderabad is the AP2V academy. Their services are top-notch and they offer the best knowledge to the candidates in a budget. 
Why Will This Course Change Your Career?
The Artificial Intelligence Programming Certification Course in Hyderabad will definitely change your career in a positive way. The demand for Artificial Intelligence jobs are quite high in today's times and are likely to exist will into the future. Software engineers, data analysis and robotics are some of the high paying jobs that use artificial intelligence. The field of Artificial Intelligence has incredible outlook for career and the pay scale is also high. More and more candidates are opting for this course to transform their career. The reason of numerous candidates enrolling in Artificial Intelligence Programming course training in Hyderabad is it's striking advantage in job prospect. 
Top Companies Hire Artificial Intelligence programmers. 
Artificial intelligence is used by several known and renowned companies and they prefer hiring candidates with the skill. The top companies use AI to improve their services and reduce operational costs, increase efficiency, improve customer experience and grow revenue.Artificial Intelligence Training in Hyderabad from a good institute like AP2V will secure a good job for you and make you likable for hiring. 
Upcoming Batches
Dec 04

SAT & SUN Weekend Batch

Filling Fast

Timings - 07:00 AM to 09:00 AM

Dec 18

SAT & SUN (6 WEEKS) Weekend Batch

Timings - 08:30 PM to 11:30 PM

Nov 29

MON & FRI (6 WEEKS)

Filling Fast

Timings - 08:30 PM to 11:30 PM

Dec 13

MON & FRI (6 WEEKS)

Timings - 08:30 PM to 11:30 PM
10% OFF Expires in 01 D 13 H 29 M 20

Can't find a batch you were looking for? Contact AP2V Learner Support
Loved reviews? Enquire Now
Structure your learning and get a certificate to prove it
Artificial Intelligence Training in Hyderabad Curriculum
Requirements
Pre Requirements
None
Course Content
Syllabus
Experience 250+ hours of best-in-class content developed by leading faculty & industry leaders in the form of videos, case studies & projects
Artificial Intelligence Training in Hyderabad Exam & Certification
Live your dream to be hired by top IT Companies with us, offering an array of professional courses with 100% Job Assistance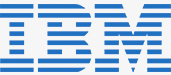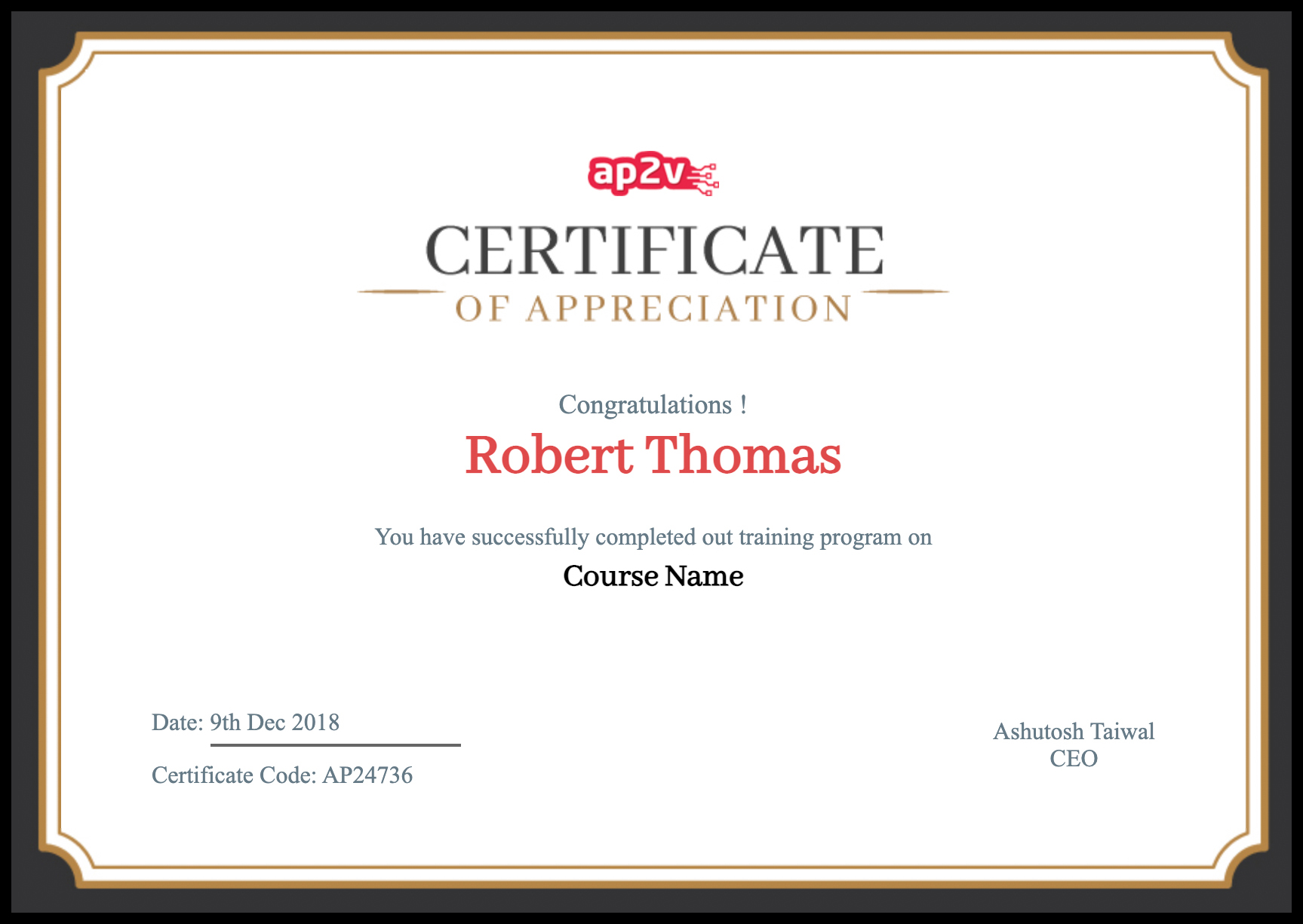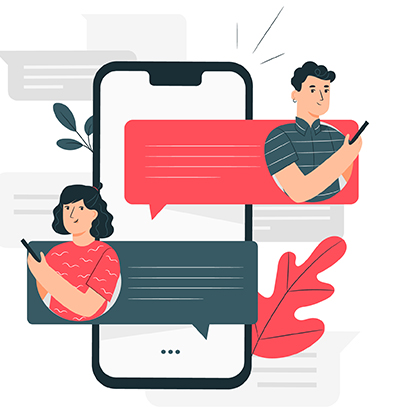 Artificial Intelligence Training in Hyderabad Reviews
Frequently asked questions
Artificial Intelligence Training in Hyderabad