Skills Covered
Overview
KEY USPS AND CERTIFICATION DETAIL-
Gain Knowledge

AP2V provides its Certified Kubernetes Administrator Coaching in Hyderabad, designed in an industry-relevant way to make you ready for the world.

 

Hands-on learning

Our Kubernetes Certified Administrator training incorporates a hands-on learning experience with labs provided to you on your computer screens.

 

Reasonable fee

The fee you pay is much less in comparison to the skills you develop during our training in Kubernetes Administrator Certification.

 
Benefits of Kubernetes (CKA) Training in Hyderabad
CERTIFIED KUBERNETES ADMINISTRATOR- FUNDAMENTALS AND KEY FEATURES
The CKA program assures your skills on performing well as a Kubernetes administrator.
Our Certified Kubernetes Administrator training in Hyderabad imparts to you the knowledge of designing and deploying applications on Kubernetes.
A few of the key features of our training include-
Hands-on lab rendered to you on your computer screens
Training entails animated videos and illustrations to improve your memory retention
No prerequisites required
Our industry-experienced mentors assist you anytime, anywhere
Learn fundamentals of Kubernetes 
CERTIFIED KUBERNETES ADMINISTRATOR- COURSE OUTLINE
This course is the first step to kick-start your career in Kubernetes.
A Certified Kubernetes Administrators showcase the ability to install, configure, and manage Kubernetes.
They possess knowledge of concepts like networking, security, compliance, and so on.  
Domains covered in the course are the same as those covered in the exam-
Installation and configuration
Workload and scheduling
Networking and services
Storage and troubleshooting
With the right tools and mentors at your service, now is the time to enroll for Kubernetes Administrator Certification Training and pave a new way for yourself.
WHO SHOULD ENROLL IN THIS COURSE?
Although the course comes with no prerequisite knowledge, our top Kubernetes Administrator Certification Training in Hyderabad is best suited for people stated as follows-
Cloud Administrators
IT professionals already managing Kubernetes installation and administration
Learners who wish to kick start their career in Kubernetes technology and enter the diverse job market 
WHY WILL THIS COURSE CHANGE YOUR CAREER?
The Certified Kubernetes Administrator program was developed by Cloud Native Computing Foundation (CNCF) in association with Linux. The program was created as a part of their efforts to expand the Kubernetes ecosystem.
Kubernetes is a top trending technology in cloud computing and being a Kubernetes Certified Administrator can open doors of opportunities for you. 
In the age of neck-and-neck competition, managing the projects is a complex task for organizations. To simplify this, an easy-to-learn-and-use Kubernetes tool is at your service. 
It's a promising technology as it aids DevOps teams who aim at building automation and minimizing infrastructure.
Looking at the job trends, tech giants like Microsoft and IBM offer jobs to DevOps experts with Kubernetes certifications under their belts. Being a Certified Kubernetes Administrator can bag you a lucrative job in India and overseas.
Kubernetes Administrator Certification is global and taking it can help you network with people from around the globe who may be involved in different professions.
By providing you with just the right resources and mentors, AP2V helps you get certified in a single take.
TOP COMPANIES HIRE CERTIFIED KUBERNETES ADMINISTRATOR
Any company, from start-up to century-old, highly regards  Kubernetes (CKA) Training in Hyderabad. Since these professionals are validated by Kubernetes in their skills to administer its technology, companies need and trust them for their services.
Some startups are based solely on Kubernetes technology and are ready to hire administrators. Top companies like Microsoft, IBM offer hefty paychecks to Kubernetes certified professionals. 
 
Upcoming Batches
Oct 01

SAT & SUN Weekend Batch

Filling Fast

Timings - 09:00 AM to 11:00 AM

Oct 15

SAT & SUN (6 WEEKS) Weekend Batch

Timings - 01:00 PM to 03:00 PM

Oct 03

MON & FRI (6 WEEKS)

Filling Fast

Timings - 09:30 AM to 10:30 AM

Oct 17

MON & FRI (6 WEEKS)

Timings - 05:00 PM to 06:00 PM
34% OFF Expires in D H M S

Can't find a batch you were looking for? Contact AP2V Learner Support
Loved reviews? Enquire Now
Structure your learning and get a certificate to prove it
Kubernetes (CKA) Training in Hyderabad Curriculum
Course Content
● Overview of Container Orchestration
● Introduction to Kubernetes
● Kubernetes Architecture
● Design a Kubernetes Cluster
● Installation of Kubernetes Master and Nodes
● Choose a Network Solution
● Verify Installation
● Managing Pods
● Managing Labels & Selector
● Managing Replication Controller & Replica Set
● Managing Service
● Manual Scheduling
● Taint and Tolerations
● Node Selector
● Node Affinity
● Overview of Deployment 
● Deployment Strategies
● Managing Deploymen
● Plain Key
● Config Map
● Secret
● Mount Variable as Volume
Syllabus
Experience 250+ hours of best-in-class content developed by leading faculty & industry leaders in the form of videos, case studies & projects
Industry Project
Project 1

Deploy K8s Cluster

Bootstrap kubernetes cluster with kubeadm and deploy industry grade CNI for network experience.

Working with indepth knowledge of RBAC for securing the cluster, understanding network policies and SCC for pod security

Working with services and ingress for application pods connectivity and configuring the rules for routing application traffice.
Kubernetes (CKA) Training in Hyderabad Exam & Certification
Live your dream to be hired by top IT Companies with us, offering an array of professional courses with 100% Job Assistance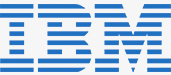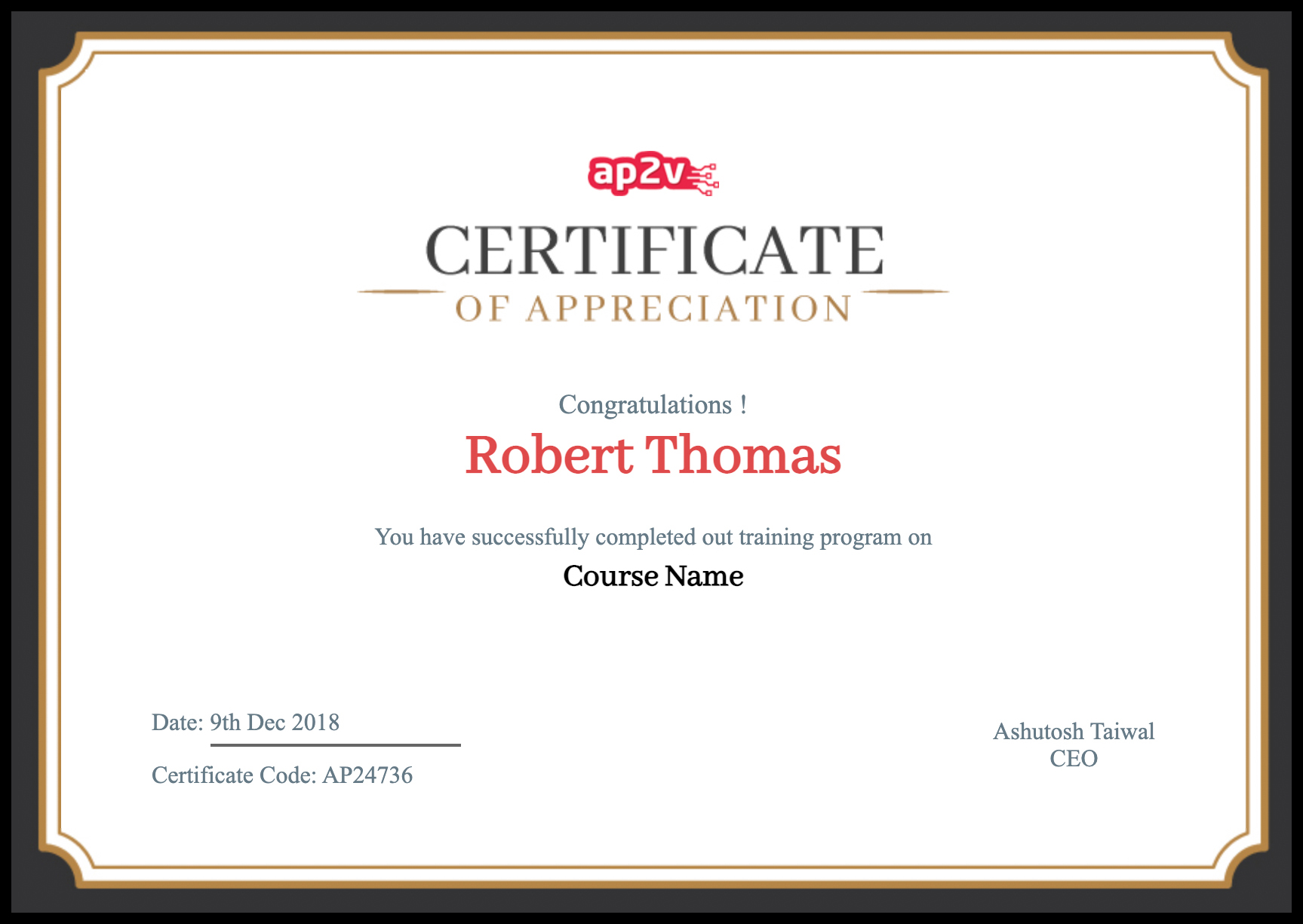 Frequently Asked Questions
With a hands-on learning experience available at your home, AP2V provides you with the best Kubernetes Administrator training in Hyderabad.
Depending on the offers available, the cost of the Kubernetes Administrator certification course in Hyderabad at AP2V starts at 10,000 INR.
AP2V asks for no pre-required knowledge for you to start its Kubernetes Administrator Certification coaching in Hyderabad.
At AP2V, your Kubernetes Administrator certification training entails hands-on learning experience on real-time projects making it the best in the city.
To be a Certified Kubernetes Administrator expert, the bare minimum requirement is for you to be able to install, configure, and manage Kubernetes.
The fee to train for Kubernetes Administrator certification in Hyderabad starts at 10,000 INR.
AP2V renders you its top Kubernetes Administrator certification course with practical labs and hands-on learning experience.
At AP2V, you get the best Kubernetes Administrator certification training in Hyderabad and pan India.