Overview
KEY USPS AND CERTIFICATION DETAIL
| | |
| --- | --- |
| Gain knowledge | AWS Solutions Architect Associate Certification Course in Mumbai will help you to gain knowledge about the functioning of AWS, its benefits, technology, and system support. |
| Practical experience | We want our students to have experience in real-time corporate environments, so we make them practice the program on computers and assign projects and evaluations, in order to test their aptitude and help them improve their performance. |
| Vast opportunities | Completion of the AWS Training in Mumbai will help you to apply for multiple jobs as there are different branches, so opportunities in this field are endless. |
Benefits of AWS Training in Mumbai
AWS SOLUTIONS ARCHITECT ASSOCIATE- FUNDAMENTALS AND KEY FEATURES
Students will learn about the different branches and fundamentals of AWS. To become an AWS Solutions Architect Associate,  you need to pass an examination. The minimum passing score is 720.
Students learn how to design architecture for high availability and tolerance, to specify secure applications in order to protect the privacy and data of users, define operational architectures as per code and annotations mentioned, while maintaining cost efficiency, and choose performant data basis to improve performance.
One of the major tasks performed is what the name suggests: problem-solving. They are responsible for designing solutions in order to meet the demands of customers and businesses using the software.
They choose the best solution plans depending on Cost control estimations in the mechanism database and security requirements.
All these skills can be availed at AWS Solutions Architect Associate coaching in Mumbai.
AWS SOLUTIONS ARCHITECT ASSOCIATE- COURSE OUTLINE
AP2V's AWS Solutions Architect Associate classes in Mumbai is one among some of the top institutes providing training in IT fields.
We take steps towards creating a comfortable environment for students to learn in.  Our AWS Solutions Architect Associate course in Mumbai is available in offline and online modes.
Students wanting to choose remote learning can opt for online classes. The quality of our service remains the same. 
We provide students with all the learning material,  practice questions, and recorded lectures. We conduct live sessions so that students can clear their queries in real-time. They can also reach out to the professors after class.
Students are allowed to access lectures and notes even after completion of the course for future use. Our faculty provides guidance during evaluation and placement. We have a record 100% placement assistance.
WHO SHOULD ENROLL IN THIS COURSE?
Students who are eager to make a career in information technology and program designing should opt for the AWS Solutions Architect Associate Certification Course in Mumbai. A basic understanding of Windows and scripting languages adds an extra benefit if enrolling in this course.  Students who have knowledge about the daily happenings and advancements in the Technology Sector should take up this field as aptitude and interest are essential.
WHY WILL THIS COURSE CHANGE YOUR CAREER?
Having a certification in the associate position will help you to have a stronghold over basics and a well-built foundation.
This as result will make professional training easier. The demand for AWS Solutions Architect Associate is increasing and the career outlook in the future is estimated to grow.
Research also shows that candidates with expertise in the field are less in number so now is a great time to get certified and start your career here.
This will enable you to find a well-paid job at any company in or outside India.
TOP COMPANIES HIRE AWS SOLUTIONS ARCHITECT ASSOCIATES
AWS is used by many businesses for its technological infrastructure and empowering systems.  Reasons for choosing AWS may be different for different organizations,  but mainly it is to do with cost and complexity reduction. Companies in all sectors require IT professionals, engineers, and architects.
The rise in demand for solutions architect associates has increased the number of students who choose this field of study. Getting an AWS Training in Mumbai from a well-esteemed institution will help you to add credits to your job application. You can also apply for more advanced positions after gaining work experience in a company for a few years.  Big multinational corporations hire AWS solutions architect associates; a few of them have been highlighted below.
AP2V provides the Best AWS Training in Mumbai that will change your career in Cloud profile.
Upcoming Batches
Oct 08

SAT & SUN Weekend Batch

Filling Fast

Timings - 09:00 AM to 11:00 AM

Oct 22

SAT & SUN (6 WEEKS) Weekend Batch

Timings - 01:00 PM to 03:00 PM

Oct 10

MON & FRI (6 WEEKS)

Filling Fast

Timings - 09:30 AM to 10:30 AM

Oct 24

MON & FRI (6 WEEKS)

Timings - 05:00 PM to 06:00 PM
61% OFF Expires in D H M S

Can't find a batch you were looking for? Contact AP2V Learner Support
Loved reviews? Enquire Now
Structure your learning and get a certificate to prove it
AWS Training in Mumbai Curriculum
Course Content
• Introduction to Cloud Computing
• Why Cloud Computing?
• Benefits of Cloud Computing
• Public Cloud
• Private Cloud
• Hybrid Cloud
• Community Cloud
• Infrastructure as a Service
• Software as a Service
• Platform as a Service
• What is virtualization?
• Virtualization and cloud computing
• Types of virtualization
• Virtualization terminologies • Hypervisor
Introduction to AWS

Introduction to the AWS products

Regions and Availability Zones

Signing up for AWS

AWS Free usage tier

Introduction AWS management console
Understanding AMI

Launching your first AWS instance

On-demand instance pricing

Reserved Instance Pricing

Spor instance pricing



Spot instance pricing

Setting up security

Security group

Choosing the AMI

Creating the new AMI

IP Addresses Scheme

Public and Private IP's

Deploying a new instance from the created AMI

AMI Migrations

Key Pairs

Elastic IP's

Exercise(s)
Introduction to ELB

Basic ELB concepts



Internet-facing ELB

VPC-facing ELB

Create an ELB (Elastic Load Balancer)

Adding and removing instances on ELB

Exercise(s)
Syllabus
Experience 250+ hours of best-in-class content developed by leading faculty & industry leaders in the form of videos, case studies & projects
Industry Project
Create LAMP setup on aws using ec2, s3, rds and elb services

Project 2

Isolation resources using VPC's

Customized virtual infrastructure with high end isolation with VPC service. Integrate Route53 in the mix for proper dns support.

Project 3

Cloud Automation

Performing infrastructure automation with IAC tool cloud formation templates
AWS Training in Mumbai Exam & Certification
Live your dream to be hired by top IT Companies with us, offering an array of professional courses with 100% Job Assistance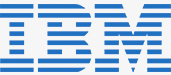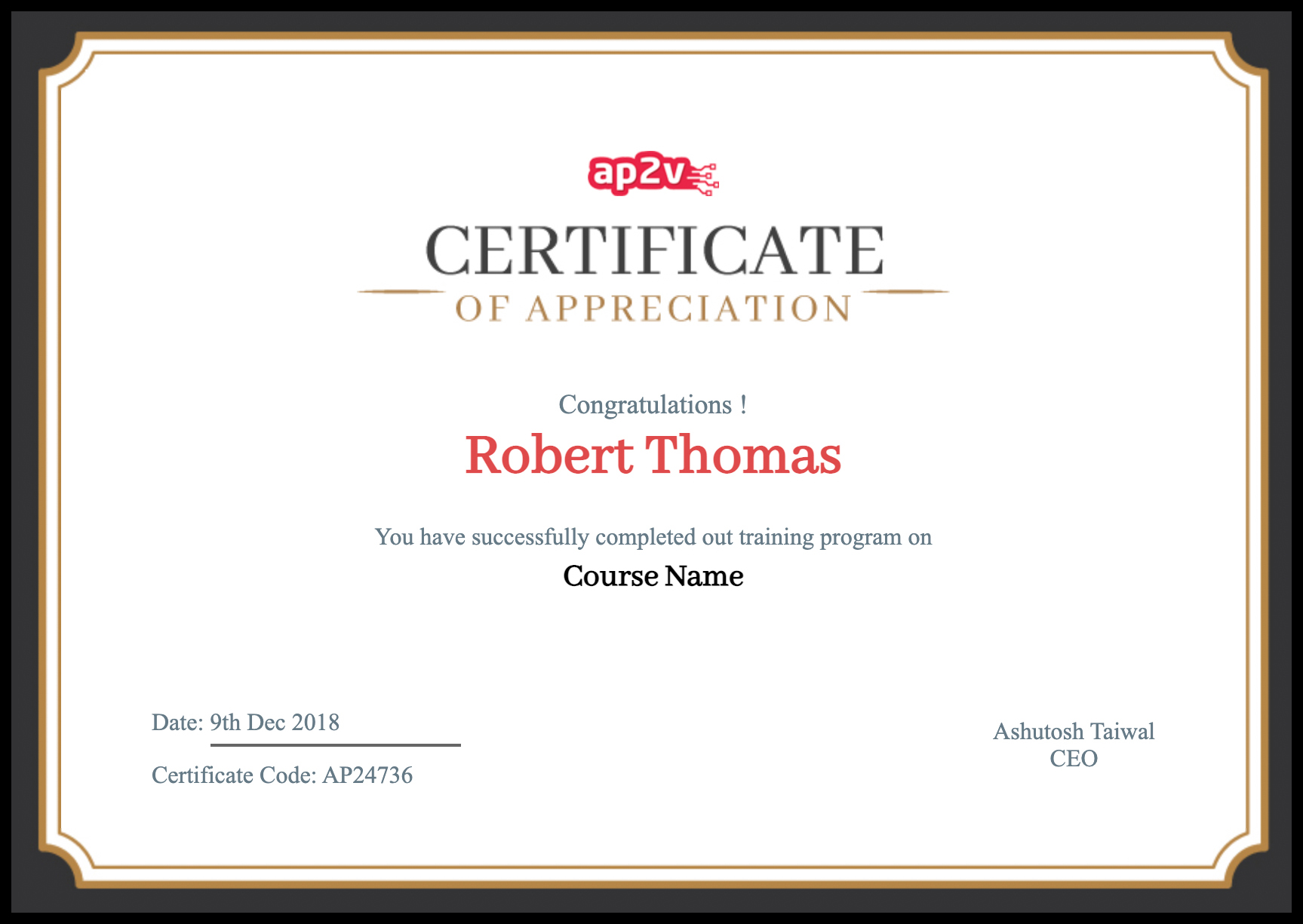 Frequently Asked Questions
We specialize in IT training. The faculty comprises 20 members with experience and expertise in their respective fields.
This course can cost around Rs.19,999/-
Entry-level AWS solutions architect associate certification is available at AP2V.
This course takes around 45 days to be completed.
We believe in the practical training of students, so we provide opportunities for work experience and assign projects.
Work experience and adequate knowledge are essential.
This course can cost about 8k to 9k.
AP2V is the best and has been trusted by many students in India and all over the globe.
This training is available at AP2V in Mumbai. Students can enroll in online or offline classes.