Skills Covered
Overview
Key USPs and Certification details
| | |
| --- | --- |
| Gain aptitude | Students at the Artificial Intelligence Training Center in Mumbai will be able to learn deeply about robotics and artificial intelligence. Along with the designed curriculum for clearing the evaluation, your general awareness of the field will also increase. |
| Vast opportunities | Artificial intelligence is a very vast field with endless opportunities, so students can explore and decide what suits their preferences and skills the best. |
| Guidance by experts | Our team at the Artificial Intelligence Centre in Mumbai consists of around 20 professionals who have had enough experience in their service years and have experience in teaching methods, so they can guide students in the most suitable ways. |
Benefits of Artificial Intelligence Training in Mumbai
Artificial Intelligence- Fundamentals and key features
Students will learn to use computer programming to simulate human behavior in machines and robots.

They will know how to design, make their system, control, and update these machines with time. They work through speech inculcation, emotional sensors, and vision.

They will be provided training in popularly used programming software such as Java and Python.

Our vision at Artificial Intelligence Classes in Mumbai is to inculcate all the necessary qualifications to attain certification in this course and our hard work is what makes us the Best Artificial Intelligence Institute in Mumbai.
Artificial Intelligence- course outline
We provide an intensive training program to the students, specially designed to match the relevance of the topic and help students learn through a proper procedure.

For students unable to attend campus or looking for at-home privileges, there is an option to avail our online Artificial Intelligence Certification Course in Mumbai.

These online classes are conducted through live sessions that are interactive and students can clear queries during real-time lectures without delay.

We offer guidance every step of the way throughout the course and students can feel free to contact teachers whenever required.

We work towards creating a more innovative, engaging, entertaining, and comfortable surrounding. We also provide backup classes in case of missed lectures.

Students can have hands-on experience by joining our free demo classes before choosing to enroll.

We assist and guide them throughout their journey at AP2V including the evaluation period and job placements. We have a record of 100% placement guidance.

We provide options for on-the-job training if students wish to gain experience in job services.

We provide this course at a great deal with top-notch educational amenities to provide our students with nothing less than the best.
Who Should Enroll In This Course?
Someone who possesses an interest in making automatic machines and robotics should opt for this course. During the Artificial Intelligence Certification Course in Mumbai, we start from the basics and then work our way up towards complex topics.
Why Will This Course Change Your Career?
Artificial Intelligence is a field with numerous opportunities and jobs in this sector will keep your brain thinking constantly.

As it is a continuously developing field, no matter what your post is, learning never stops. You can choose to start from a job at a lower post and with time and work experience, you can choose to enter more advanced and complex fields in the future.

Artificial Intelligence Training in Mumbai will help you to prepare for exams to be cleared and have real-time experience on how to use the different software for coding.
Top Companies Hire Artificial Intelligence professionals
AI can reduce functions and tasks to be performed by the labor force. They help in the fast calculation, search engine, and other operations due to increase in their development, so all companies are starting to implement its use in their work. They are hiring IT professionals with AI training and this demand is increasing in all sectors and industries in India and around the globe.
Upcoming Batches
Oct 08

SAT & SUN Weekend Batch

Filling Fast

Timings - 09:00 AM to 11:00 AM

Oct 22

SAT & SUN (6 WEEKS) Weekend Batch

Timings - 01:00 PM to 03:00 PM

Oct 03

MON & FRI (6 WEEKS)

Filling Fast

Timings - 09:30 AM to 10:30 AM

Oct 17

MON & FRI (6 WEEKS)

Timings - 05:00 PM to 06:00 PM
21% OFF Expires in D H M S

Can't find a batch you were looking for? Contact AP2V Learner Support
Loved reviews? Enquire Now
Structure your learning and get a certificate to prove it
Artificial Intelligence Training in Mumbai Curriculum
Course Content
No Course Content Found Please Fill Form for Course Content.
Syllabus
Experience 250+ hours of best-in-class content developed by leading faculty & industry leaders in the form of videos, case studies & projects
Artificial Intelligence Training in Mumbai Exam & Certification
Live your dream to be hired by top IT Companies with us, offering an array of professional courses with 100% Job Assistance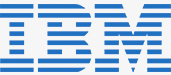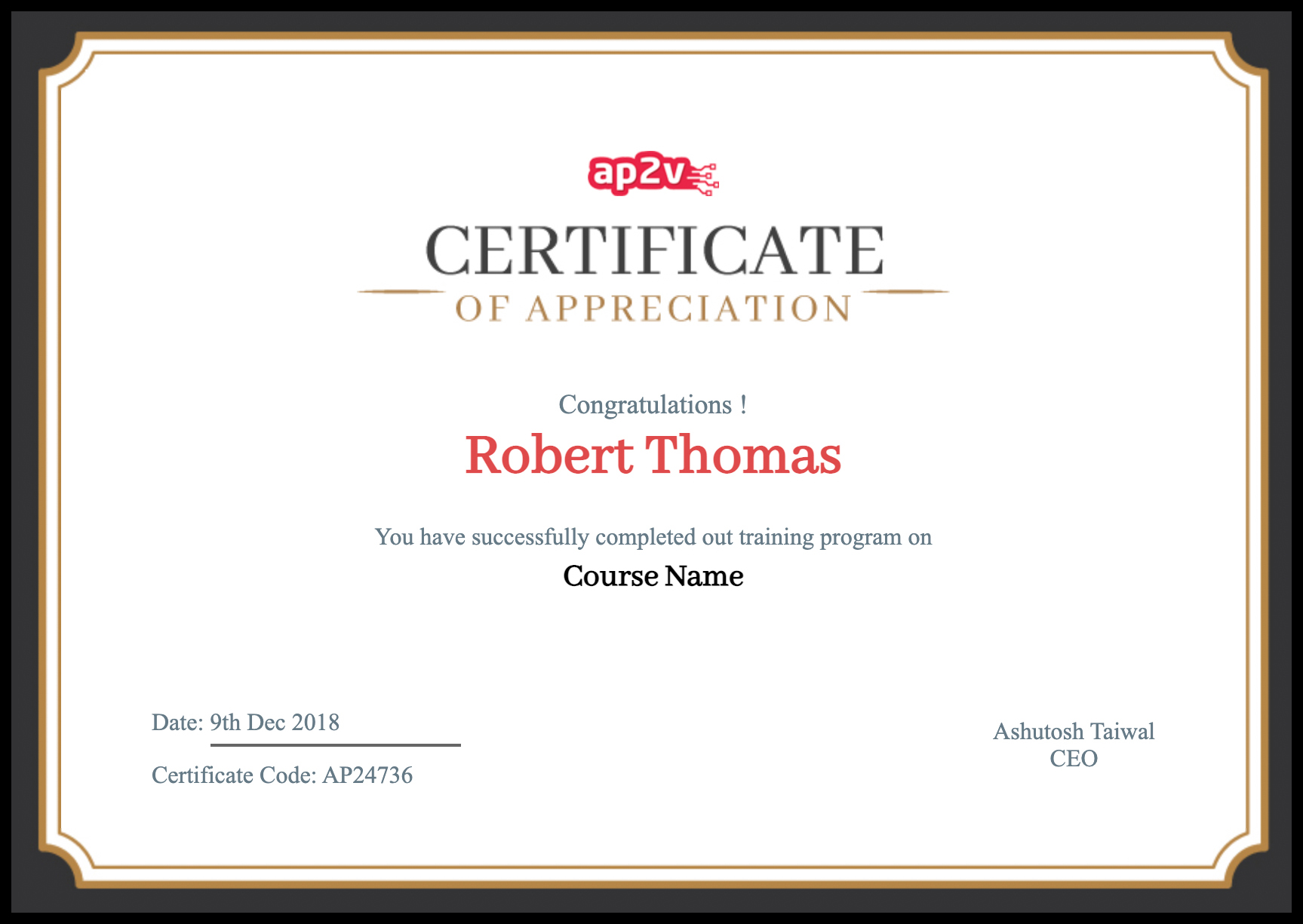 Frequently Asked Questions
AP2V is based in Mumbai and has years of experience in training students to enhance their careers under special guidance and practice.
This course can cost around 8k to 10k.
AP2V provides certification in this course in online and offline modes. It is the best institute providing flexible training hours and convenience to the students.
The course takes about 45 days.
We at AP2V have our courses designed by specialists and provide around 30 projects for students to achieve perfection in what they have learned.
You need to know coding and machine learning to develop robots and other automobiles.
Advanced courses can cost anything between 8k to 10k.
AP2V has received top rankings for IT training and provides students with a flexible and modern infrastructure to cater to their needs.
Artificial training is available at AP2V.