Skills Covered
Overview
Our AWS Solutions Architect ProfessionalInstitute in Mumbaigoes beyond simply imparting knowledge and also enhances the candidates' decision-making skills, harbours an attentive eye, and improves problem-solving abilities. The course enables students to gain mastery over the operation of specialized cloud-based systems and teaches them to boost the productivity of the organization via their skills. AP2V's AWS Solutions Architect Course in Mumbaiprovides a multi-faceted method of learning, which drives aspirants to become experts in AWS. 
KEY USPS AND CERTIFICATION DETAIL -
| | |
| --- | --- |
| Expensive Knowledge   | AP2V's AWS Solutions Architect ProfessionalTraining Centre in Mumbaioffers a flexible model of learning which ensures that knowledge has no bounds. Our team of professionals also provides a wide array of materials for students to learn from. |
| Excellent Scope    | The cloud computing industry is growing exponentially right now which ensures excellent career opportunities for aspirants. |
| Expert Mentors  | The team of experts at AWS Solutions Architect ProfessionalCentre in Mumbainot only guides students in cracking the CSA-Pro exam but also prepares them for the industry. |
Benefits of AWS Solutions Architect Professional Certification Course in Mumbai
CLOUD PRACTITIONER FUNDAMENTALS & KEY FEATURES –
AP2V's AWS Solutions Architect ProfessionalCourse in Mumbaiprovides the most extensive theoretical and practical knowledge to enable candidates to become expert architects. Students will gain a thorough comprehension of AWS services and learn strategies for optimization. By enrolling in our AWS Solutions Architect Course in Mumbai,students can learn to make designs per architectural principles, create scalable and reliable infrastructure, and improve the efficiency and resilience of infrastructure via AWS Managed Services.
Students enrolled in AP2V's AWS Solutions Architect Professionalclasses in Mumbaialso get the opportunity to nurture their practical skills via real-time projects. They can obtain relevant skills such as Load Balancing, AutoScale, EFS, and RDS which elevates their knowledge and amplifies their worth as an AWS architect. Our passionate team of mentors is always available to clear any queries students may have and their constant guidance makes it possible for candidates to crack the exam and receive their AWS Solutions Architect ProfessionalCertification in Mumbaiwith minimal difficulty.
COURSE OUTLINE –
AP2V'sAWS Solutions Architect Professionalcertification course in Mumbaiis curatedby keeping the latest industry trends in mind. The course is divided into parts based on specific subtopics. It starts with an introduction to AWS and its framework and proceeds into specific skills such as creating simple architectures, adding compute layers, networking, Identity and Access Management, and so on. The broad list of topics covered in the duration of the course ensures that students are fully prepared to make their entrance into the IT industry.
WHO SHOULD ENROLL IN THIS COURSE?
The AWS Solutions Architect Course in Mumbaiis catered towards solutions architects, IT professionals, and any individual with an interest in learning the specifics of cloud infrastructures.
WHY WILL AWS SOLUTIONS ARCHITECT COURSE IN MUMBAI CHANGE YOUR CAREER?
The rise in the popularity of cloud computing has led to high demand for AWS architects in the industry. They are responsible for a vast number of functions such as storage, security, and networking thus making them a valuable asset within an organization. Earning a certification in this field paves the way for aspirants to secure high-paying jobs in the IT sector. The role also holds immense scope for growth, and with more experience, professionals can climb up higher in the ladder.
The job of an AWS architect demands superior expertise. AP2V provides candidates with the best set of mentors who put them on the path to becoming trained experts with extensive knowledge and an impressive skill set. AP2V's flexible study modules and the most affordable AWS Solutions Architect Professionalcertification cost in Mumbaimakes it possible for students to pursue a quality education at reasonable costs
TOP COMPANIES HIRE CLOUD PRACTITIONER SPECIALISTS
The role of an AWS architect is an essential one in the IT sector and completing the training will enable candidates to secure a job at an MNC.
Upcoming Batches
Oct 08

SAT & SUN Weekend Batch

Filling Fast

Timings - 09:00 AM to 11:00 AM

Oct 22

SAT & SUN (6 WEEKS) Weekend Batch

Timings - 01:00 PM to 03:00 PM

Oct 03

MON & FRI (6 WEEKS)

Filling Fast

Timings - 09:30 AM to 10:30 AM

Oct 17

MON & FRI (6 WEEKS)

Timings - 05:00 PM to 06:00 PM
43% OFF Expires in D H M S

Can't find a batch you were looking for? Contact AP2V Learner Support
Loved reviews? Enquire Now
Structure your learning and get a certificate to prove it
AWS Solutions Architect Professional Certification Course in Mumbai Curriculum
Course Content
● Identity Account Architecture
● Creating Cross-Account IAM Roles
● AWS Organizations
● Creating first AWS Organization & SCP
● Managing Organizational Units
● IAM Permission Boundaries
● AWS Secure Token Service (STS)
● Centralized Logging Architecture
● Cross-Account Logging for CloudTrail and Config
● Understanding CloudWatch Logs
● Pushing Linux system logs to CloudWatch
● Overview of Cross-Account Log Data Sharing
● Cross-Account CloudWatch Logs2
● Overview of AWS License Manager
● Basic Implementation of AWS License Manager
● Understanding Service Catalog 1
● Creating Product and Portfolio in Service Catalog
● S3 - Public Access Settings
● S3 Bucket Policies
● Cross Account S3 Bucket Configuration
● S3 Event Notification
● S3 Transfer Acceleration
● Range GET in S3
● S3 Storage Classes
● New S3 Storage Class - Intelligent-Tiering
● New S3 Storage Class - One Zone-IA
● New S3 Storage Class - Glacier Deep Archive
● S3 Lifecycle Policies
● S3 Encryption
● S3 Requester Pays
● S3 - Cross Region Replication
● S3 - Versioning
● S3 - Multi-Part Uploads
● Understanding DOS Attacks
● Mitigating DDOS attacks
● AWS Shield
Syllabus
Experience 250+ hours of best-in-class content developed by leading faculty & industry leaders in the form of videos, case studies & projects
Industry Project
Connect your datacentre with AWS vpc with direct connect, customer gateway services for having hybrid infrastructure setup.

Project 2

Cloud Data Migration

Managing and moving large data stores and bigdata in and out of AWS.
AWS Solutions Architect Professional Certification Course in Mumbai Exam & Certification
Live your dream to be hired by top IT Companies with us, offering an array of professional courses with 100% Job Assistance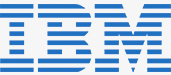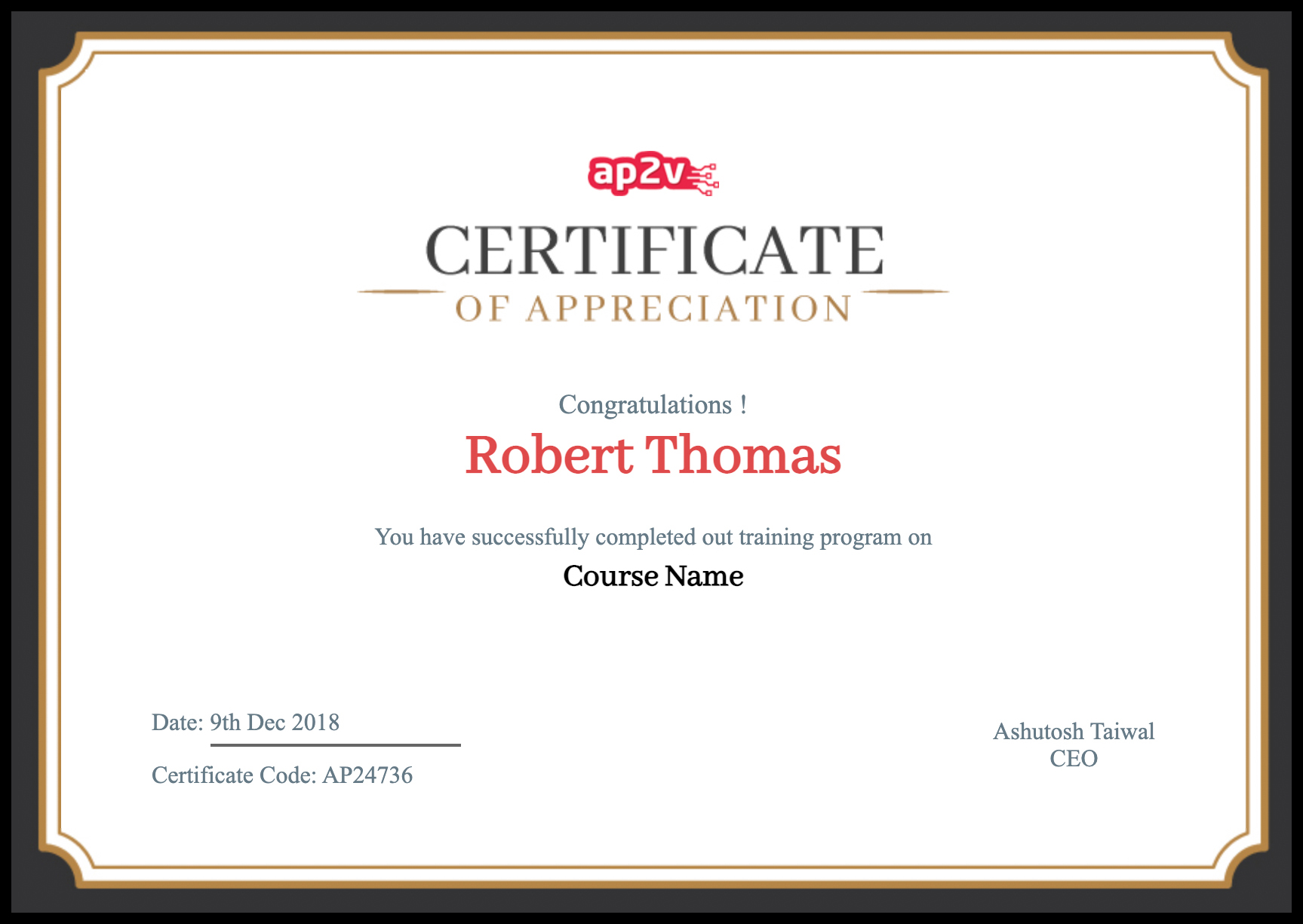 Frequently Asked Questions
Our institution provides an education that is catered to the needs of each individual. Flexible modules and multiple learning methods ensure candidates have the freedom to choose what is best for them. Moreover, our mentors are leading industry specialists which makes AP2V the best AWS Solutions Architect Professional Institute in Mumbai.
AP2V's AWS Solutions Architect Professional course duration & fees in Mumbai are extremely affordable with fees starting at only 17,995/-.
AP2V's study module is curated in a way that enables beginners to gain a complete comprehension of the course. Our educators are also available at any time to simplify complex topics for better understanding.
AWS architecture requires over 250 hours of learning through videos, case studies, and projects.
AP2V ensures candidates are masters in their field by providing the perfect balance of theoretical and practical learning.
The AWS Solutions Architect Professional course requires candidates to have a basic understanding of AWS.