Skills Covered
Overview
If you want to train in this field, AP2V is the Solution Architect Professional Training Institute in Delhi for you. The students learn the above-mentioned skills and AWS that are required to earn Solutions Architect Professional Certification in Delhi.
KEY USPS AND CERTIFICATION DETAILS
| | |
| --- | --- |
| Professional guidance | Our team at Solutions Architect Professional Training Centre in Delhi has years of expertise and with that knowledge, they will guide the students through all evaluations for certification. |
| Flexibility | Our AWS Solutions Architect Training in Delhi aims at providing quality education to students while providing comfort. We do not have any barriers in our service and do not stick to textual and syllabus learning only, so students can select their areas of interest and that particular field will be inculcated in the training. |
| Career opportunities | Once you have earned qualifications as a Solution Architect Professional, you can make a career in all fields that are included in it, increasing your opportunities for jobs. |
Benefits of AWS Solutions Architect Training in Delhi
SOLUTIONS ARCHITECT PROFESSIONAL FUNDAMENTALS AND KEY FEATURES
AWS, short for Amazon Web Services, is a vast field, essential for qualifying in this course, so we will try to strengthen your basics irrespective of your prior knowledge relating to the header and after your foundation is worked on, we will move towards the complex parts of it.
Our AWS Solutions Architect Professional Classes in Delhi provide top amenities and modern infrastructure including labs and classrooms to our students.
We have been in the education sector for a little more than 6 years now and we are a team consisting of 20 professional trainers, each who have excelled in their field of knowledge.
Our sole purpose is to educate students and we do not move away from it. We do not possess any rigidities at our institute and are ready to help all students and enhance their learning and earning potential for a prospective and bright future.
We offer AWS Solutions Architect Training in Delhi in online and offline modes so students can enroll for what suits their needs the best.
SOLUTIONS ARCHITECT - COURSE OUTLINE
At the end of The AWS Solutions Architect Professional Certification Course in Delhi, students will learn to use predefined market standards and patterns, while designing and coming up with alternative models for technical solutions.
Students who are interested in remote or online AWS Solutions Architect Professional Training in Delhi can enroll in the online course for this qualification.
Will the choice of education mode make a difference in our service? No. We work towards bridging the gap in quality in online and offline classes, so we provide all the necessary material for learning, assignments, and projects and, as our students we want them to be able to feel connected to their mentors, so we conduct live sessions and lectures where they can interact with their teachers and clear all their doubts and queries regarding the syllabus or evaluation with them.
They can also reach out to their professors anytime outside class timings in case of further questions.
WHO SHOULD ENROLL IN THIS COURSE?
All students interested in IT fields can choose to opt for AWS Solutions Architect Professional Course in Delhi and experience and knowledge of AWS, Amazon Web Services, will be an additional benefit if going for this course as we also explore the complex parts of it, so a basic knowledge would be of great help and prove to be time-efficient. This field provides many career opportunities in big companies and earns work experience. You can also go for more advanced positions if you choose to become a Solutions Architect.
WHY WILL THIS COURSE CHANGE YOUR CAREER?
IT fields are usually termed and paired with technical jobs and qualifications, but people tend to ignore the operational and other functions that are required even in information technology and machines.
With this incomplete awareness, many people tend to choose technical qualifications over architect roles and designing jobs such as solutions architect professional, while the wants of a company for a solutions architect is very high and rising every day with the importance of finding a person to state solutions to technical problems in the company.
AWS Solutions Architect Professional Training in Delhi will increase your credibility and act as an advantage in front of prospective employers. Also, for you to have a job at the company that shall be the best for you, our AWS Solutions Architect Training in Delhi provides students with 100% assistance during placement.
TOP COMPANIES HIRE SOLUTIONS ARCHITECT PROFESSIONALS
The requirement for a Solutions Architect Professional started to increase even more than before because companies were finding a lot of problems and failures in their projects after they had been launched or a long time after use. This job requires a lot of advanced skills and big names in the IT sector hire people with certification in this position.
Upcoming Batches
Oct 01

SAT & SUN Weekend Batch

Filling Fast

Timings - 09:00 AM to 11:00 AM

Oct 15

SAT & SUN (6 WEEKS) Weekend Batch

Timings - 01:00 PM to 03:00 PM

Oct 03

MON & FRI (6 WEEKS)

Filling Fast

Timings - 09:30 AM to 10:30 AM

Oct 17

MON & FRI (6 WEEKS)

Timings - 05:00 PM to 06:00 PM
43% OFF Expires in D H M S

Can't find a batch you were looking for? Contact AP2V Learner Support
Loved reviews? Enquire Now
Structure your learning and get a certificate to prove it
AWS Solutions Architect Training in Delhi Curriculum
Course Content
● Identity Account Architecture
● Creating Cross-Account IAM Roles
● AWS Organizations
● Creating first AWS Organization & SCP
● Managing Organizational Units
● IAM Permission Boundaries
● AWS Secure Token Service (STS)
● Centralized Logging Architecture
● Cross-Account Logging for CloudTrail and Config
● Understanding CloudWatch Logs
● Pushing Linux system logs to CloudWatch
● Overview of Cross-Account Log Data Sharing
● Cross-Account CloudWatch Logs2
● Overview of AWS License Manager
● Basic Implementation of AWS License Manager
● Understanding Service Catalog 1
● Creating Product and Portfolio in Service Catalog
● S3 - Public Access Settings
● S3 Bucket Policies
● Cross Account S3 Bucket Configuration
● S3 Event Notification
● S3 Transfer Acceleration
● Range GET in S3
● S3 Storage Classes
● New S3 Storage Class - Intelligent-Tiering
● New S3 Storage Class - One Zone-IA
● New S3 Storage Class - Glacier Deep Archive
● S3 Lifecycle Policies
● S3 Encryption
● S3 Requester Pays
● S3 - Cross Region Replication
● S3 - Versioning
● S3 - Multi-Part Uploads
● Understanding DOS Attacks
● Mitigating DDOS attacks
● AWS Shield
Syllabus
Experience 250+ hours of best-in-class content developed by leading faculty & industry leaders in the form of videos, case studies & projects
Industry Project
Connect your datacentre with AWS vpc with direct connect, customer gateway services for having hybrid infrastructure setup.

Project 2

Cloud Data Migration

Managing and moving large data stores and bigdata in and out of AWS.
AWS Solutions Architect Training in Delhi Exam & Certification
Live your dream to be hired by top IT Companies with us, offering an array of professional courses with 100% Job Assistance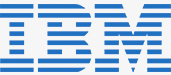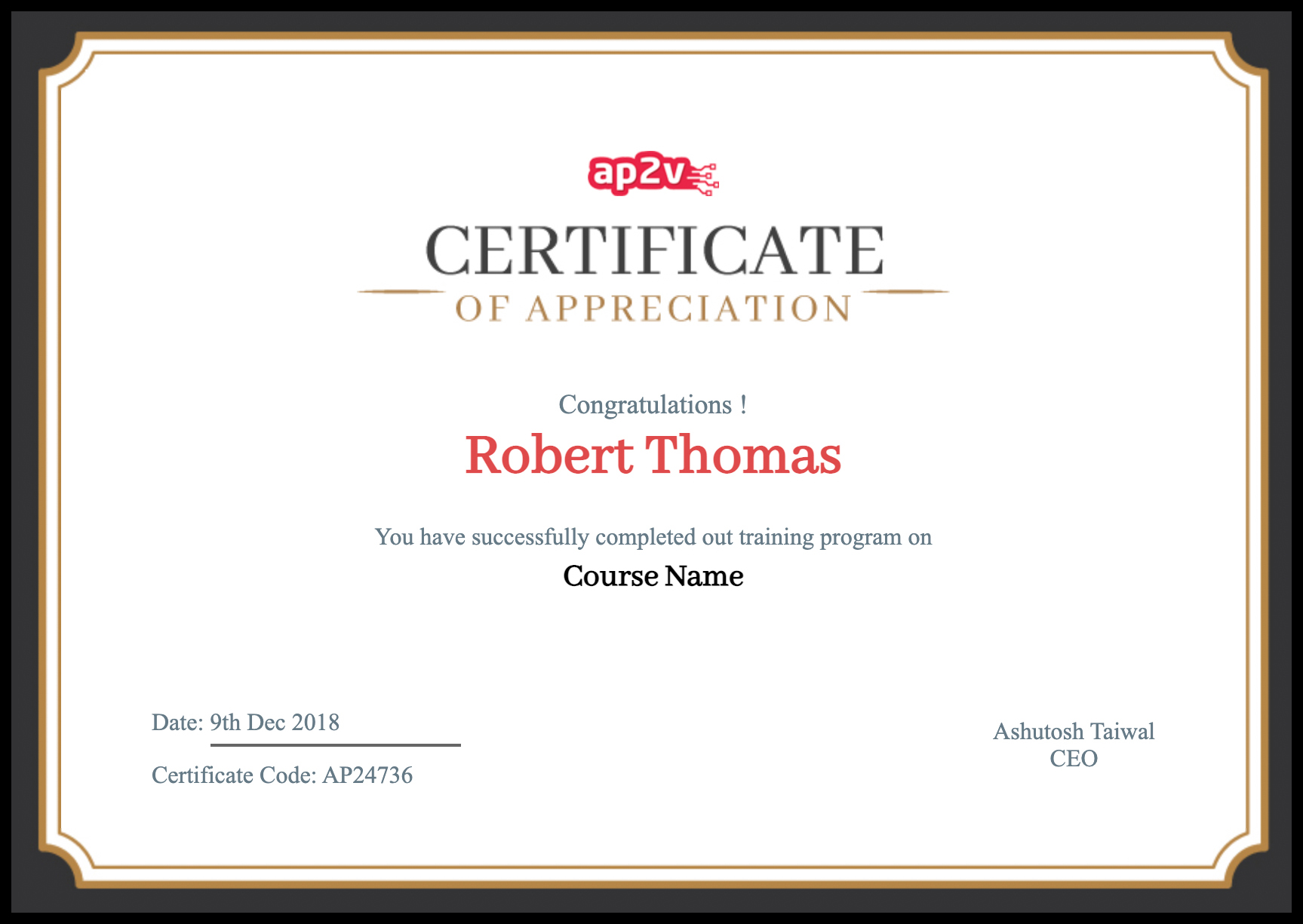 Frequently Asked Questions
AP2V has been training students for a long time now and our reviews and results speak for themselves.
This course can cost something between Rs.17,500/-
An entry-level certification in this course is available at AP2V.
The course can take a minimum of 45 days to be completed.
You need to know about the current market trends and solutions to cater to the needs of the company and experience in your field of work.
At AP2V, we believe in practice and understanding while studying so we provide us students with around 30 projects during their training period.
As a solutions architect expert, you need to not only have verbal knowledge but be able to have skills and a certification in the same.
It can cost around Rs.17,500/-