Skills Covered
Overview
KEY USPS AND CERTIFICATION DETAILS
Detailed knowledge

We at AWS DevOps Engineering Professional Training Centre in Delhi inculcate complete learning about the functioning and benefits of Amazon Web Services during the course so that they can work on it with efficiency and speed.

Job opportunities

The IT field is huge, so possibilities in this sector are endless. You can choose what suits your interest and needs and opt for a career in that path.

Flexible learning

We at AWS DevOps Professional Engineer Course in Delhi direct students towards what we believe to be practical learning.

When students experience the actual working of computer programming and use it regularly during training it gives them the know-how and they get used to it.
Benefits of AWS DevOps Engineer (Professional) Certification Training in Delhi
DEVOPS ENGINEERING PROFESSIONAL- FUNDAMENTALS AND KEY FEATURES
We at AWS DevOps Engineering Professional Centre in Delhi create an environment for students to be able to learn at their own pace so that they are able to give their best to the course.
Our AWS DevOps Engineering Professional Certification Course is designed by specialists with an intensive training approach to drive students towards results that they expect, in order to build a prospective future in their respective fields. DevOps engineers, in simple words, bridge the gap between IT teams and operation teams. When two different teams work towards the same project, it involves a lot of people, so information can be lost and when the passage of information is done, it can be manipulated and not be exact.
As a DevOps engineer, you monitor both the teams directly and can pass on any information to your team whenever required, so your overall knowledge of computer programming, as well as deployment, development, management security system, and queries, help them to have what they need by singularly approaching you.
DEVOPS ENGINEERING PROFESSIONAL- COURSE OUTLINE
DevOps engineering is a very advanced field and expertise is required because you are responsible for all operations of a project. You attend to the team and help them achieve a company's goal.
AWS DevOps Engineering Professional Coaching in Delhi offers two modes of enrolling in this course- online and offline, so anyone interested in pursuing this field and training in it remotely, from a distance, can go for it.
Our quality of service in both modes remains the same. If applying for institutional training, we provide students with modern infrastructure to meet all their technological needs and amenities to ensure a good environment for them to be comfortable in.
If you are willing to go for online mode, you will receive all required assignment details, project work, and learning materials from us from time to time and our teachers remain in constant touch with students in their progress and in case of queries.
The students themselves can reach out to the mentors if they have any doubts during the live sessions or after class.
We remain with students from the beginning of the program till the time of placements, so that they can choose the best company for themselves to work in. We also provide guidance during evaluations and exams. Students can access all provisions of the program even after the completion of AWS DevOps Engineering Professional Training in Delhi for future use.
WHO SHOULD ENROLL IN THIS COURSE?
Anyone who has an interest in machine and computer learning, coding, and team management should opt for AWS DevOps Engineering Professional Course in Delhi. It is a new term and many people still don't know about DevOps engineers, but it has a lot of scope in the future and can offer high-paying jobs to candidates.
Alon with classroom amenities, our students receive Certification and practice for their clearance examination to become DevOps engineers. These qualities make us the Best AWS DevOps Engineering Professional Institute in Delhi.
WHY WILL THIS COURSE CHANGE YOUR CAREER?
As a DevOps engineer, interest in technological advancements is necessary. You will be accountable for deciding the field of projects in the company.
Technological development is continuous and something new comes up every single day, so remaining in this field means that opportunities and knowledge are endless and you keep on learning something new throughout your work experience and pass on that knowledge to your subordinates.
It is important to know about the recent happenings in inventions and machinery. This position in itself is a fairly advanced one, but there are a lot of chances for growth.
You can proceed to more advanced positions after you have experienced as a DevOps engineer in a company for a few years.
You can receive AWS DevOps Professional Engineer Course in Delhi by joining AP2V.
TOP COMPANIES HIRE DEVOPS ENGINEERING PROFESSIONALS
Being a DevOps engineer shows that you have qualifications in multiple skills including automation and management and this gives you extra credit for jobs. With the increase in awareness about this position, top companies are hiring.
Upcoming Batches
Oct 08

SAT & SUN Weekend Batch

Filling Fast

Timings - 09:00 AM to 11:00 AM

Oct 22

SAT & SUN (6 WEEKS) Weekend Batch

Timings - 01:00 PM to 03:00 PM

Oct 03

MON & FRI (6 WEEKS)

Filling Fast

Timings - 09:30 AM to 10:30 AM

Oct 17

MON & FRI (6 WEEKS)

Timings - 05:00 PM to 06:00 PM
56% OFF Expires in D H M S

Can't find a batch you were looking for? Contact AP2V Learner Support
Loved reviews? Enquire Now
Structure your learning and get a certificate to prove it
AWS DevOps Engineer (Professional) Certification Training in Delhi Curriculum
Course Content
No Course Content Found Please Fill Form for Course Content.
Syllabus
Experience 250+ hours of best-in-class content developed by leading faculty & industry leaders in the form of videos, case studies & projects
Industry Project
Project 1

Build a serverless website on AWS

Serverless is a type of cloud computing model that helps developers launch products faster. Serverless websites provide advantages like scalability, charge based on usage and serverless environments like S3, DynamoDB, API, etc. By working on this final year project, you will get hands-on experience on AWS.

Project 2

Build a serverless website on AWS

Deploy enterprise grade container orchestration cluster using eks and deploy app in containerized ecosystem and utilize full application potentials.
AWS DevOps Engineer (Professional) Certification Training in Delhi Exam & Certification
Live your dream to be hired by top IT Companies with us, offering an array of professional courses with 100% Job Assistance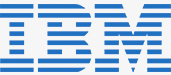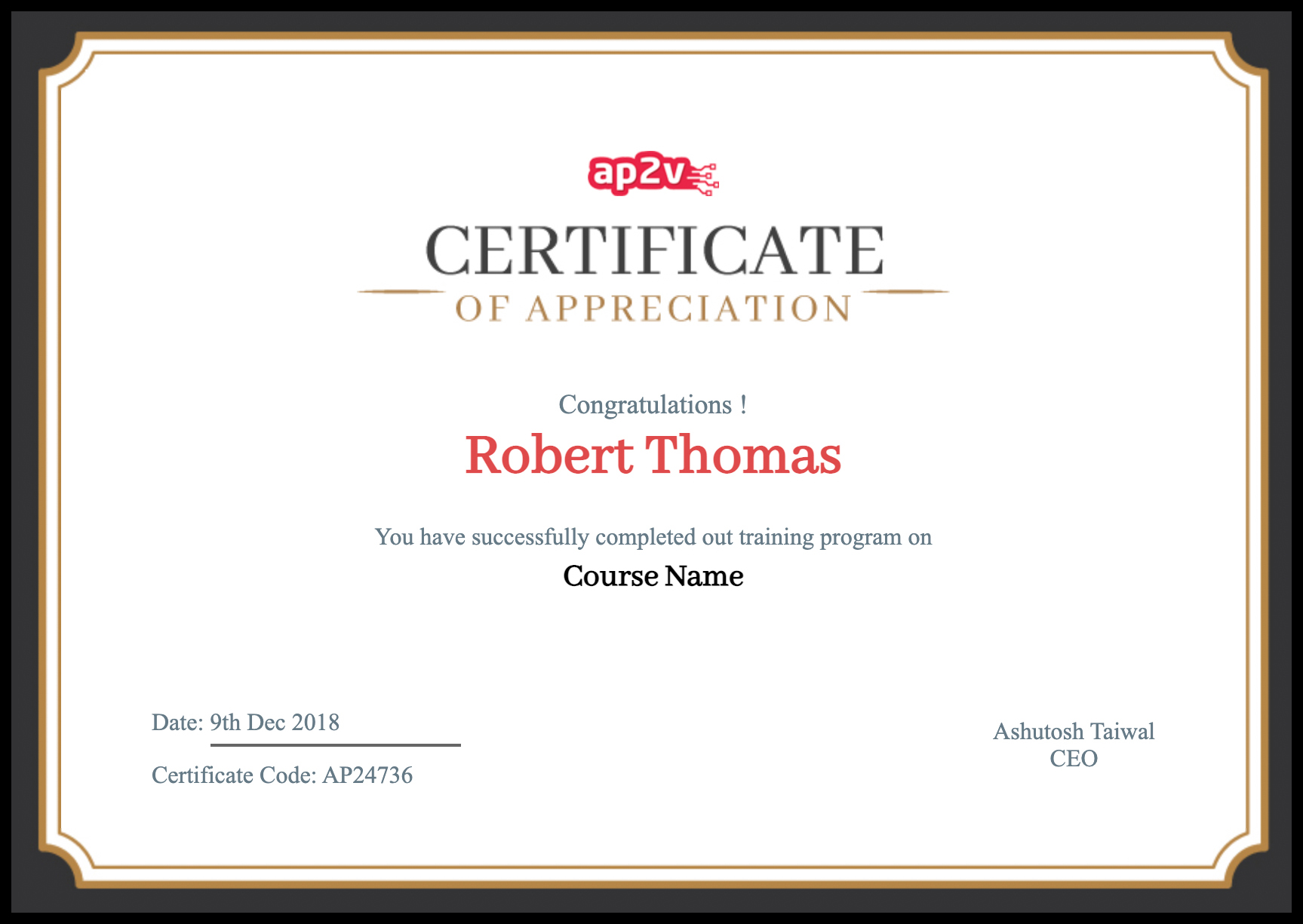 Frequently Asked Questions
Students have trusted us to change them for jobs for many years. We have trained candidates in India and throughout the globe.
It can cost around Rs.9999/-
Entry-level certification in this course is available at AP2V.
Training requires around 45 days but students can use video lectures even after completion for future use.
Work experience and aptitude are essentials. Earning a certification from a prestigious Institute acts as an extra credit while applying for jobs.
We provide projects to students so that their knowledge can be put to the test and they can find their performance level and sections of improvement.
Certification in the field is very important. You can avail of it by enrolling with us.
It can cost close to Rs.9,999/- at AP2V.
DevOps engineering is a newly emerging job and AP2V is among few of the institutes that offer this course.