Skills Covered
Overview
KEY USPS AND CERTIFICATION DETAIL
| | |
| --- | --- |
| Deeper knowledge | Upon receiving appropriate guidance in our DevOps Engineering Professional Training Centre in Gurgaon, students will be able to use AWS better as the operations and functioning of the system will be well known by them as its knowledge is an important requirement. |
| Skill enhancement | Students are given overall development training, so theoretical and practical knowledge is involved. This will result in the development of their skills along with efficiency. |
| Further opportunities | DevOps engineers are being hired by many big companies and so, the career opportunities are endless. Our AWS DevOps Professional Engineer Course in Gurgaon aims at helping students receive certification in the same. |
Benefits of AWS DevOps Engineer (Professional) Certification Training in Gurgaon
DEVOPS ENGINEERING PROFESSIONAL FUNDAMENTALS AND KEY FEATURES
AWS is a very vast field and this course will help students to know about those various branches. Thorough knowledge of the topic will help be aware of the benefits and uses of AWS.
DevOps engineers perform exactly what the name suggests. They carry out the functions of the Development and the operations teams. From the development of the software to its maintenance and required updates.
With a lot of people working in different teams for the same software system, time and information get lost but, in this qualification, students learn to process the entire life cycle of a software.
We at AP2V work towards building the future of our students in the way they find most convenient. So, we offer a choice between opting for online and offline classes. When joining AWS DevOps Engineering Professional Training Classes in Gurgaon,we provide the best educational infrastructure and faculty. Our teachers are a team of experts who have to obtain excellence and expertise in their field of knowledge. We want our students to have nothing less than the best, and for that, we work to give them online lectures and live sessions along with the availability of teachers to answer their queries.  By collaborating with AP2V, students can obtain DevOps Engineering Professional Certification in Gurgaon.
COURSE OUTLINE
At the end of the course, students will be able to handle operations of different kinds working towards one project. Knowledge regarding different functions including program and software development, analysis and testing will be well built.
As a DevOps engineer who deals with coding and software developing staff, the students will know about coding and other skills.
The outcome that we can bring out in our candidates is what makes us the Best AWS DevOps Engineering Professional Training Institute in Gurgaon and more.
WHO SHOULD YOU ENROLL IN THIS COURSE?
All students interested in technology and programming should opt for our AWS DevOps Professional Engineer Course in Gurgaon. If you are keen on advancements in science and technology and keep a track of innovations in the same, you should choose this course. As a DevOps engineer, this is what makes you unique. Your knowledge and expertise will generate ideas to come up with new things and choose modernization. With proper assistance, one can excel as a DevOps engineer.
WHY WILL THIS COURSE CHANGE YOUR CAREER?
DevOps' is a term that did not exist until recently and is still not known by many. But the importance and demand for DevOps engineers are increasing with awareness in its regards.
It is a field where learning never stops and curiosity stays continuous. So, you gain knowledge throughout your work. The increase in demand for DevOps engineers is increasing; the awareness about such a position is not widespread yet.
It is known in the corporate world but not so much otherwise. So, there is less competition as not many people possess the qualification and skills required. It can be looked upon as a more inclusive, modern, and skilled version of engineering.
DevOps engineers provide purpose and direction and along with the technological part of any project, they also manage the motive behind it. The experience and exposure that you will gain at AP2V in our AWS DevOps Professional Engineer Course in Gurgaon, will help you build those parameters. We have a very experienced group of teachers to guide you throughout the course. If online, we provide recorded lectures that are made to suit your learning. 
TOP COMPANIES HIRE DEVOPS ENGINEERING PROFESSIONALS
The rising popularity of the position of DevOps engineers among commercial markets has increased the demand for candidates. The concept of DevOps professionals has started from among the large companies. There are not many who have the knowledge or know about it, but the numbers are more than before. Top companies try to look for someone with advanced skills and a person who can perform and handle multiple tasks at the same time. Some very well-known companies hire DevOps engineers.
Upcoming Batches
Jul 02

SAT & SUN Weekend Batch

Filling Fast

Timings - 09:00 AM to 11:00 AM

Jul 16

SAT & SUN (6 WEEKS) Weekend Batch

Timings - 01:00 PM to 03:00 PM

Jul 04

MON & FRI (6 WEEKS)

Filling Fast

Timings - 09:30 AM to 10:30 AM

Jul 18

MON & FRI (6 WEEKS)

Timings - 05:00 PM to 06:00 PM
56% OFF Expires in D H M S

Can't find a batch you were looking for? Contact AP2V Learner Support
Loved reviews? Enquire Now
Structure your learning and get a certificate to prove it
AWS DevOps Engineer (Professional) Certification Training in Gurgaon Curriculum
Course Content
No Course Content Found Please Fill Form for Course Content.
Syllabus
Experience 250+ hours of best-in-class content developed by leading faculty & industry leaders in the form of videos, case studies & projects
Industry Project
Project 1

Build a serverless website on AWS

Serverless is a type of cloud computing model that helps developers launch products faster. Serverless websites provide advantages like scalability, charge based on usage and serverless environments like S3, DynamoDB, API, etc. By working on this final year project, you will get hands-on experience on AWS.

Project 2

Build a serverless website on AWS

Deploy enterprise grade container orchestration cluster using eks and deploy app in containerized ecosystem and utilize full application potentials.
AWS DevOps Engineer (Professional) Certification Training in Gurgaon Exam & Certification
Live your dream to be hired by top IT Companies with us, offering an array of professional courses with 100% Job Assistance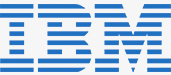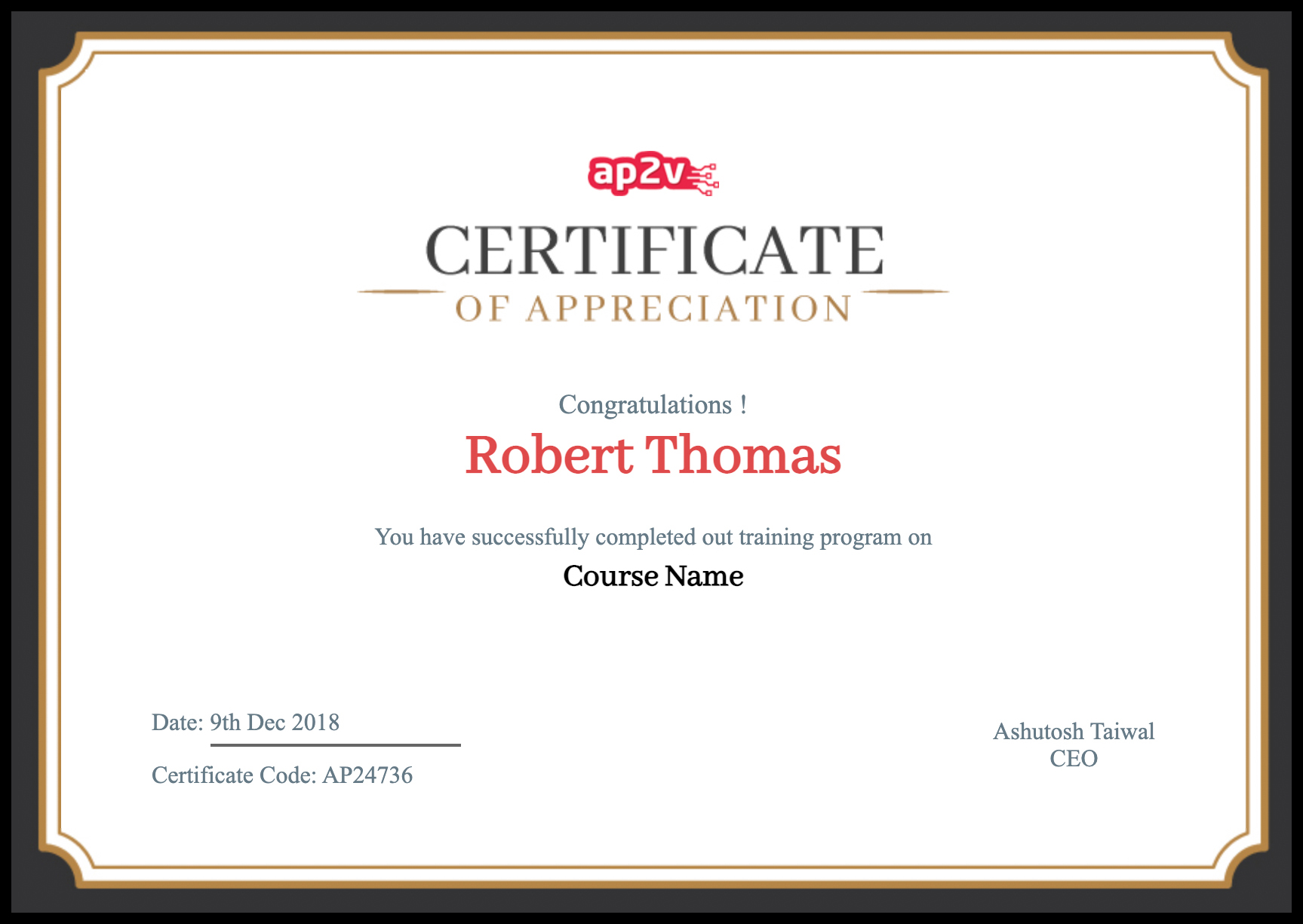 Frequently Asked Questions
AP2V has been trusted by many students and we have helped them in their preparations for the corporate world. We are among the best and the only few training centers that have experienced teachers in the field so new to many.
At AP2V, the course can cost from anywhere between Rs.8 to 10K depending on the choice of method of taking classes.
AP2V is popular for its education services in all of Delhi and offers quality learning through our team of experienced educators.
At AP2V, this course takes around 45 days to be completed
They should have up-to-date knowledge about the transformations in technology and skills to accelerate, manage development and cater to communication.
If you are looking for projects, AP2V is the place for you. We offer several hands-on projects to our students to help them perfect their skills and have practical and real experience in their field.
DevOps engineers do not learn coding from scratch but basic knowledge is required to understand terminologies and they are responsible for the management and updates in the software. Work experience also leads to expertise.
It can cost around 9-10K to complete the advanced course.
AP2V is the best and here's why- we offer 2 modes of learning with an experienced faculty and in the education field for 6 years now. We help our students improve their learning and earning potential.
An AWS DevOps Engineer course cost in Mumbai will cost you around Rs 18 to 19K.