Skills Covered
Overview
Our course will teach you how to use Python as a web development language to design and build your website. You'll learn to create dynamic websites with Python and then deploy them on your server. Our Python course in Faridabad will teach you the basics of python programming by building a website from scratch. This course will teach you how to use python scripts, packages, databases, and other tools for web development.
PYTHON KEY USPS AND CERTIFICATION DETAIL
Easy to learn
Python is very easy to learn and use. Our python center in Faridabad supports the development of large software systems with well-defined interfaces.
Great libraries
Our course has a rich standard library, including modules for data structures, text processing, system administration tasks, network programming, mathematics and more.
Object-Oriented
Our Python Certification course in Faridabad is object-oriented and has dynamic typing. This means that variables are not declared at their use but are created when they are first used in an expression or statement.
Benefits of Python Training in Faridabad
PYTHON FUNDAMENTALS & KEY FEATURES
Python is a high-level programming language that provides an easy to read syntax and has an extensive pre-built code library. Python is not just a programming language; it is also used for data analysis, web development, scientific computing, and much more. 
Our Python classes in Faridabad have many features that make them easier to use and more efficient. These include modules, classes, functions, objects, exceptions, generators, iterators, etc.
Some of the critical features of Python are as follows:
Modules: Python comes with many built-in modules that help you write your code in an organized way

Classes: Python allows you to create your classes with methods and properties

Functions: You can create functions within your program for any task you want

Objects: You can create objects (i.e., data structures) to store information about specific things in your program.

Methods: A method is a function that you write in your program. It can have input parameters and output parameters.
PYTHON -COURSE OUTLINE-
Python has been used in various fields, including scientific computing, data processing and visualization, web development and software engineering. The language has also been used in robotics and game development.
Our python coaching in Faridabad will teach you how to use Python to program with the help of step by step tutorials that will guide you through the process of building your applications with this high-level language.
This is the outline of our Python institute in Faridabad -
Introduction to Python

Basics of Variables, Data Types and Operators

Functions, Objects, Classes and Modules

Control Flow Statements: if, while and for loops

Lists and Tuples

Functions as Objects

Recursion

Exceptions and Exception Handling
WHO SHOULD ENROL IN THIS PYTHON COURSE?
Python is a popular programming language that many companies use. It is a good choice for those who want to get into programming and learn more about it. It would help if you enrol in our python training in Faridabad because we will teach you Python from scratch, so it's ideal for beginners interested in learning how to code. It will also help you develop your skills and build projects using Python.
The course has been designed with a focus on teaching students the fundamentals of programming and the importance of good coding practices and software development best practices.
WHY WILL THIS COURSE CHANGE YOUR CAREER?
Python is being used to build web apps and software for data science, machine learning and predictive analytics. It's also the go-to language for data visualization and scientific computing. Our Python certification in Faridabad is designed to help you build your career as a Python developer. You will learn Python basics and acquire skills such as building websites, web applications, mobile apps, and APIs.
The primary benefit of learning python is that it can be used in any industry and with any skill set. It's also a modern language among developers, which means plenty of job opportunities for people who learn this language. One of the most important benefits of learning python is that it teaches you how to think differently. Learning how to code will help you feel more like an engineer, which will help you stand out from other programmers and become more marketable.
When you learn Python from our Python Training in Faridabad, you'll be able to use different programming languages such as C, C++ and Javascript in your career. These skills will make it easier for you to get hired in other industries without switching back and forth between languages. You can also use Python to build websites, create mobile apps, and run simulations.
TOP COMPANIES HIRE PYTHON SPECIALISTS.
Python has a lot of benefits that make it the best choice for companies to hire python specialists. Python may be used for many different purposes with its wide range of libraries and tools, including web development, data analysis, scientific computing, and system administration.
The top five companies that hire python specialists are-
Google

Amazon

Facebook

Microsoft

IBM
Upcoming Batches
Oct 08

SAT & SUN Weekend Batch

Filling Fast

Timings - 09:00 AM to 11:00 AM

Oct 22

SAT & SUN (6 WEEKS) Weekend Batch

Timings - 01:00 PM to 03:00 PM

Oct 10

MON & FRI (6 WEEKS)

Filling Fast

Timings - 09:30 AM to 10:30 AM

Oct 24

MON & FRI (6 WEEKS)

Timings - 05:00 PM to 06:00 PM
67% OFF Expires in D H M S

Can't find a batch you were looking for? Contact AP2V Learner Support
Loved reviews? Enquire Now
Structure your learning and get a certificate to prove it
Python Training in Faridabad Curriculum
Course Content
What is a Script program?
Types of Scripts
Difference between Script and Programming Languages
Features and Limitation of Scripting
Types of programming Language Paradigm
What is Python?
Why Python?
Who Uses Python?
Characteristics of Python
History of Python
● Course Overview
● What is a Script program?
● Types of Scripts
● Difference between Script and Programming Languages
● Features and Limitation of Scripting
● Types of programming Language Paradigms
● What is Python?
● Why Python?
● Who Uses Python?
● Characteristics of Python
● History of Python
● Install Python IDE | IDE - Sublime Text
● Python Download and Installation on Windows, Linux and Mac
● Execute the Script
● Interactive and Script Mode
● Python File Extensions
● SETTING PATH IN Windows
● Python Comments
● Quit the Python Shell
● Shell as a Simple Calculator
● Quotations in Python
● Python Path Testing
● Joining two lines
● Create "Hello, AP2V Solutions!" program
● Numbers
● Strings
● Tuple
● Lists
● List Indexing and Slicing
● Defining and Accessing Lists
● Splitting and Joining Strings
● List Searching
● Dictionary
● Defining a Dictionary
● Dictionary Lookup and Update
● Checking Keys ● Exercises
Syllabus
Experience 250+ hours of best-in-class content developed by leading faculty & industry leaders in the form of videos, case studies & projects
Industry Project
Project 1

Guess the number game

If you guess correct then a message print saying "you guess right "otherwise a negative message prints.

Project 2

Random password generator

To create a program that takes a number and generate a random password length of that number.

Project 3

Dictionary Application

The user would enter a word, and your app will show its meaning.
Python Training in Faridabad Exam & Certification
Live your dream to be hired by top IT Companies with us, offering an array of professional courses with 100% Job Assistance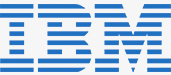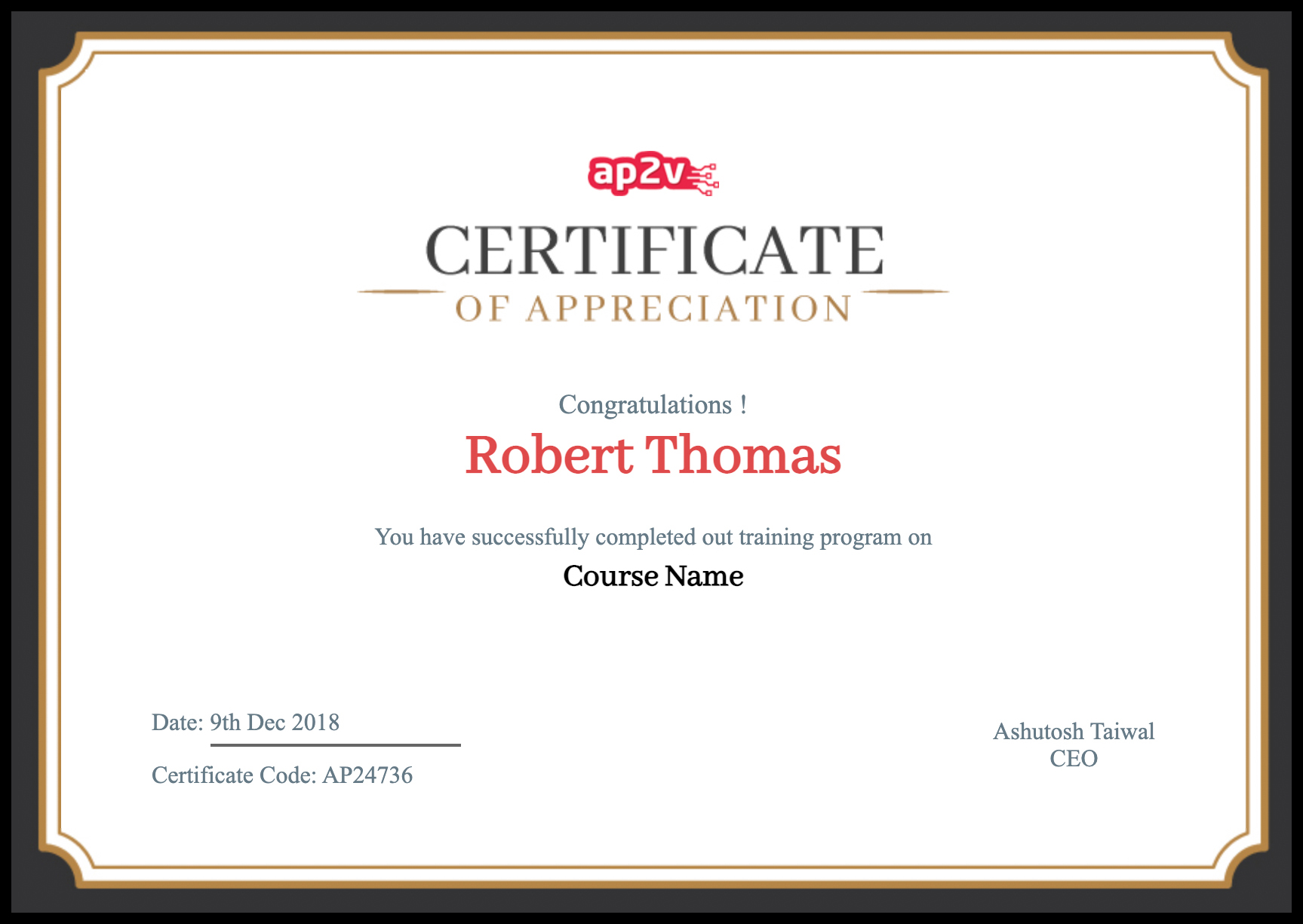 Frequently Asked Questions
The primary benefits of learning Python are that it's easy to understand, easy to read and easy to maintain. It can be used for everything from data analysis and web development to automation. Python training in Faridabad will help you learn how to code by teaching you the fundamentals of coding with Python.
Various factors determine the python certification cost in Faridabad. These include the duration, the location, and the type of training. You can find online courses on Python at various prices, ranging from free to $1,000+ per month depending on the length of the system and other factors such as whether it's self-paced or not.
Entry-level Python certification in Faridabad is an essential step toward your career as a programmer or software developer. If you are looking for an entry-level Python certification in Faridabad, it would be wise to opt for online training courses offered by the best institutes.
It takes about 3-4 days to learn Python in Faridabad with the help of a tutor from the local community college.
The best python institution in Faridabad with real-time projects is AP2V. They have the resources and expertise to provide you with the best possible training experience.
To become a python expert, the following requirements need to be met: - Basic understanding of computer science concepts like algorithms and data structures - Good understanding of Python syntax and semantics - Knowledge of Python libraries, tools and packages - Familiarity with different kinds of data types like integers, strings, lists, tuples, dictionaries etc.
The cost of learning advanced Python in Faridabad varies depending on the course and the institute offering it. The price also depends on your location and Python course duration & fees in Faridabad.
AP2V is the best institute for Python in India.
If you're interested in learning Python, there are many places you can go to get training in Faridabad; AP2V is the best option.
Python Core Training in Other Cities