Skills Covered
Overview
With Python being one of the most accessible programming languages available, it has a more simplified syntax and is not complicated, giving more emphasis on natural language. Therefore, this course by AP2V will help in ease of learning and usage, making your python codes easily written and executed much faster. It also provides Python certification, helping you further with your CV.
KEY USPS AND CERTIFICATION DETAIL -
| | |
| --- | --- |
| Gain of Knowledge | Students will gain knowledge and skills on how to code and make programs, with a fundamental understanding of the language in our Python certification. |
| Python Framework | Starting with the fundamentals, and heading to the advance; enabling you to develop programs independently. |
| Diverse Opportunities | There would be a wide choice in the service offerings based on the organization's work area, needs, and functions. Therefore, career opportunities with Python certification are almost limitless. |
Benefits of Python Training in Lucknow
PYTHON FUNDAMENTALS & KEY FEATURES –
AP2V's Python Training in Lucknow will help the students in gaining adequate knowledge about the course, what it has to offer the students, and the fundamental different branches that are involved in Python. The course involves for all the candidates to study the fundamental use and benefits of Python. It also educates the students about the various functions and programs the course has to offer, and all the other necessary information about the topic, all of which will be covered in the syllabus of the Python certification course in Lucknow. 
PYTHON - COURSE OUTLINE -
The Python Training Institute in Lucknow involves the students to gain all the necessary information there is about the topic. The course involves the students in gaining an understanding of how to use Python, how to program it, and how to use it in conjunction with the scientific computing modules and analyzing data. All of this is taught to the students through video lessons by experts, online training, whitepaper analyses, projects, etc. 
WHO SHOULD ENROLL IN THIS COURSE?
Anyone can enroll in this course and it doesn't matter if you've never touched programming before. Python, although fairly easy is a course that requires concentration and hard work which is why the AP2V Python Classes in Lucknow offers simple step-by-step lectures that quickly guide you through everything you need to know about coding, primarily Python. The course is specially designed to familiarize you with Python and its syntax, thereby making this course easier to understand.
WHY WILL THIS PYTHON COURSE CHANGE YOUR CAREER?
Learning about Python opens an entryway of possibilities for the candidates, providing little to no limitations. As mentioned before, Python is an extremely flexible language that, allows developers to try new things. An expert in this course is not limited to this and may try to achieve or accomplish something different. 
It does not restrict developers from developing applications and instead helps them. The freedom to develop and experiment in anything one desires with such flexibility isn't offered by another programming language, making this programming language have some very efficient benefits.
The technical knowledge that is gained during AP2V's Python Training Centre in Lucknow is unmatched. The amount of flexibility, this course offers makes students who want to become Python developers in the future, gain a lot of experience. Students, who wish to pursue this into a career may also learn online cloud hands-on courses which for beginners are also available. 
We have enough space in our classrooms to accommodate a large number of students with free Wi-Fi on campus and labs to perform practical work in. We also additionally excel at offering online classes that include international students from remote locations. 
TOP COMPANIES HIRE PYTHON SPECIALISTS
The demand for Python developers in the IT industry has reached a new level. The opportunities in this field are endless as thousands of people aspire to pursue a career in this field. Also completing Python Training in Lucknow gives you credibility and proof of learning to add in your Profile. Leading international organizations today are looking for people who are extremely efficient and experienced in Python development to hire for their organizations.
Upcoming Batches
Oct 08

SAT & SUN Weekend Batch

Filling Fast

Timings - 09:00 AM to 11:00 AM

Oct 22

SAT & SUN (6 WEEKS) Weekend Batch

Timings - 01:00 PM to 03:00 PM

Oct 03

MON & FRI (6 WEEKS)

Filling Fast

Timings - 09:30 AM to 10:30 AM

Oct 17

MON & FRI (6 WEEKS)

Timings - 05:00 PM to 06:00 PM
67% OFF Expires in D H M S

Can't find a batch you were looking for? Contact AP2V Learner Support
Loved reviews? Enquire Now
Structure your learning and get a certificate to prove it
Python Training in Lucknow Curriculum
Course Content
What is a Script program?
Types of Scripts
Difference between Script and Programming Languages
Features and Limitation of Scripting
Types of programming Language Paradigm
What is Python?
Why Python?
Who Uses Python?
Characteristics of Python
History of Python
● Course Overview
● What is a Script program?
● Types of Scripts
● Difference between Script and Programming Languages
● Features and Limitation of Scripting
● Types of programming Language Paradigms
● What is Python?
● Why Python?
● Who Uses Python?
● Characteristics of Python
● History of Python
● Install Python IDE | IDE - Sublime Text
● Python Download and Installation on Windows, Linux and Mac
● Execute the Script
● Interactive and Script Mode
● Python File Extensions
● SETTING PATH IN Windows
● Python Comments
● Quit the Python Shell
● Shell as a Simple Calculator
● Quotations in Python
● Python Path Testing
● Joining two lines
● Create "Hello, AP2V Solutions!" program
● Numbers
● Strings
● Tuple
● Lists
● List Indexing and Slicing
● Defining and Accessing Lists
● Splitting and Joining Strings
● List Searching
● Dictionary
● Defining a Dictionary
● Dictionary Lookup and Update
● Checking Keys ● Exercises
Syllabus
Experience 250+ hours of best-in-class content developed by leading faculty & industry leaders in the form of videos, case studies & projects
Industry Project
Project 1

Guess the number game

If you guess correct then a message print saying "you guess right "otherwise a negative message prints.

Project 2

Random password generator

To create a program that takes a number and generate a random password length of that number.

Project 3

Dictionary Application

The user would enter a word, and your app will show its meaning.
Python Training in Lucknow Exam & Certification
Live your dream to be hired by top IT Companies with us, offering an array of professional courses with 100% Job Assistance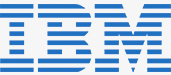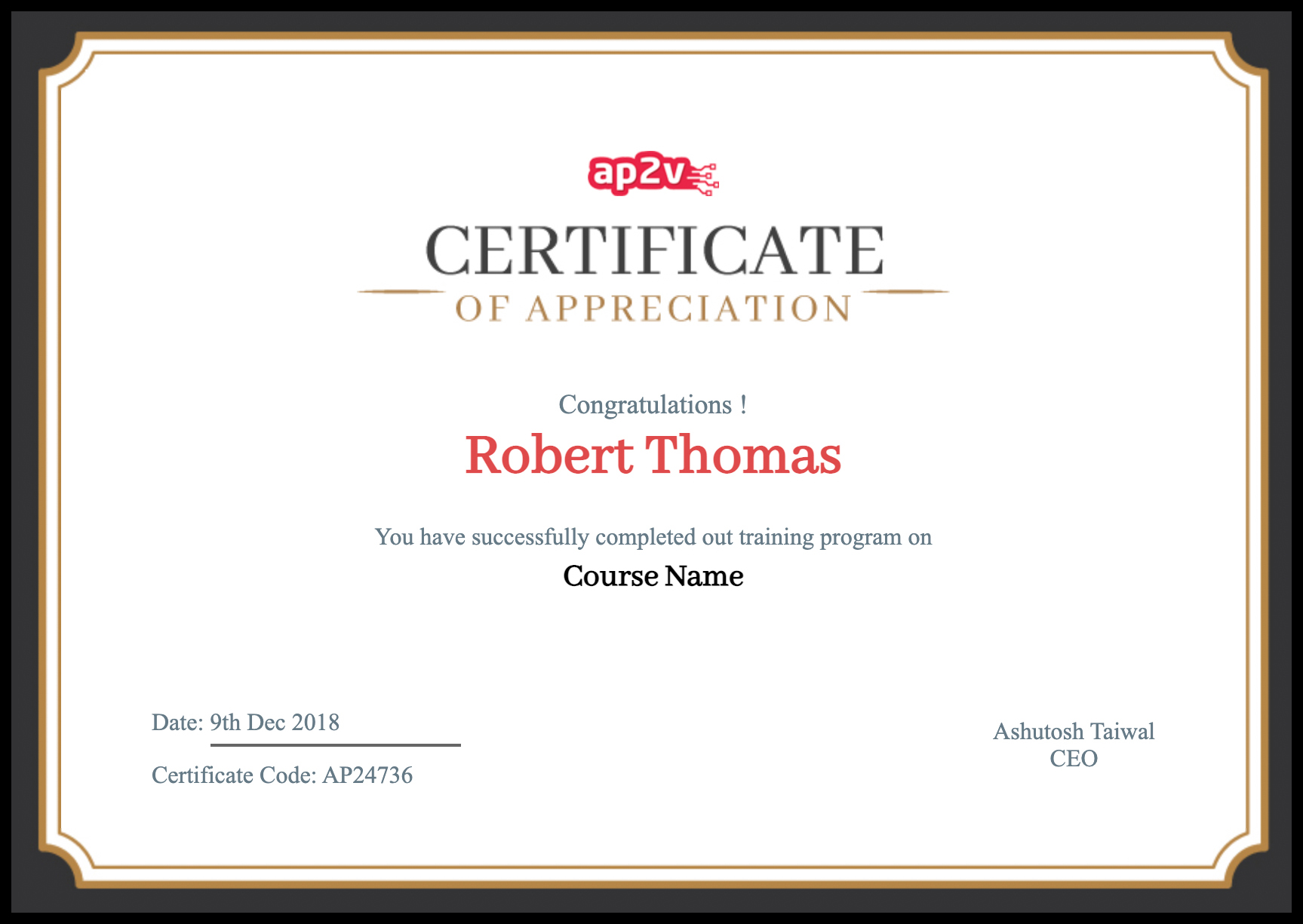 Frequently Asked Questions
This Python certification at AP2V can help you become a Python programmer. Earning a certification in this field will help you start your career.
The total cost of a professional Python course is estimated to be around Rs.8-10
AP2V is one of the leading institutes in Lucknow, that provides you with one of the best services at a very affordable price.
It would take the aspiring candidates a total of Rs.8-10
Joining a coaching institute, such as AP2V will help as many of them do provide real-time projects for practical learning to their students as well.
One can expertise in Python by doing courses and practical training.
Many Institutes provide Python courses in India, AP2V being one of the best ones that have access to online as well as offline platforms for students all over the world.
AP2V, an institute that excels in training students about programming, comes among the top leading institutes in Lucknow.
Python Core Training in Other Cities