Skills Covered
Overview
KEY USPS AND CERTIFICATION DETAILS-
| | |
| --- | --- |
| Practical concepts and traits taught | The effective SysOps Administrator Coaching in Delhi provided by AP2V is essential since it teaches all the necessary concepts and traits required for every company. |
| Experienced and advanced team | The team that leads these SysOps Administrator Training in Delhi at AP2V is highly advanced and experienced, so they provide excellent teaching. |
| Wide range of options available in your career | Completing the AWS SysOps Administrator Training in Delhi gives you a significant lead in your career and opens multiple options. This gives you a massive jump in your professional life. |
Benefits of AWS SysOps Administrator Training in Delhi
SYSOPS ADMINISTRATOR FUNDAMENTAL AND KEY FEATURES-
The enhanced SysOps Administrator Classes in Delhi available at AP2V are highly effective since the team, and faculty members are determined to provide necessary details and information on this topic. They make sure that all their students can gain accurate information on this subject since the hype and demand of this field in the industry has increased drastically in the past few years. The attainment of the SysOps Administrator Certification in Delhi holds great value in the IT industry since AP2V is a highly reputed and renowned coaching center.
If you wish to enhance your skills and concepts in this branch, this course is best for you. This opens up an entire enhancement and upgrades your professional standing since many companies wish to hire a person who has successfully finished the SysOps Administrator training in Delhi.
SYSOPS ADMINISTRATOR- ASSOCIATE- COURSE OUTLINE:
This fundamental SysOps Administrator Course in Delhi provided by AP2V focuses on delivering quality content and data to their students to ensure their success and progress in this field. The hype and need for this enhanced branch in IT are increasing, and so are the career options. This is why AP2V also prioritizes enabling online SysOps Administrator Classes in Delhi so that people worldwide can attain this efficient teaching.
WHO SHOULD ENROLL IN THIS COURSE?
This course is available for anybody who wishes to form a solid and enhanced foundation in this branch since the career opportunities provided after attaining SysOps Administrator certification in Delhi are vast. This is why this course is open to anybody who has the zeal and passion for forming great and advanced concepts and skills in this industry.
WHY WILL SYSOPS ADMINISTRATOR TRAINING CHANGE YOUR CAREER?
This course provides excellent knowledge and learning of this upcoming and famous branch of IT. The AWS SysOps Administrator Training in Delhi available at AP2V ensures that their students inculcate all the necessary skills and traits to succeed. The outstanding career options available after completing this course are highly lavish and desired by all since it gives a significant boost to your salary and annual package. The experienced faculty and team members at AP2V, which is the best AWS SysOps Administrator Training in Delhi, are focused on ensuring efficient learning of their students and are always available to solve their doubts and queries.
TOP COMPANIES HIRE SYSOPS ADMINISTRATOR- ASSOCIATE SPECIALISTS
The high requirement and demand for efficient SysOps Administrators in recent times have drastically increased. This is why many people are focused on completing this highly advanced AWS SysOps Administrator Training in Delhi by a trusted institute like AP2V. It is reputed and known by all the great companies. This enables students from this center to gain a great job in top-notch companies.
Upcoming Batches
Oct 01

SAT & SUN Weekend Batch

Filling Fast

Timings - 09:00 AM to 11:00 AM

Oct 15

SAT & SUN (6 WEEKS) Weekend Batch

Timings - 01:00 PM to 03:00 PM

Oct 03

MON & FRI (6 WEEKS)

Filling Fast

Timings - 09:30 AM to 10:30 AM

Oct 17

MON & FRI (6 WEEKS)

Timings - 05:00 PM to 06:00 PM
43% OFF Expires in D H M S

Can't find a batch you were looking for? Contact AP2V Learner Support
Loved reviews? Enquire Now
Structure your learning and get a certificate to prove it
AWS SysOps Administrator Training in Delhi Curriculum
Course Content
No Course Content Found Please Fill Form for Course Content.
Syllabus
Experience 250+ hours of best-in-class content developed by leading faculty & industry leaders in the form of videos, case studies & projects
Industry Project
Project 1

Monitoring Cloud Resources

Working with Cloudwatch and SNS services to monitor resources on AWS cloud and send the customized notification over mobile/emails

Project 2

DB Administration

Work with Relational and Non-relational managed databases services to deploy scalable Databases.

Deliver your application content quickly with CDN service backed up with ELB for high availability.

Project 4

AWS cloud security

Enterprise grade Authentication and Authorization management and roles/policies creation with IAM service
AWS SysOps Administrator Training in Delhi Exam & Certification
Live your dream to be hired by top IT Companies with us, offering an array of professional courses with 100% Job Assistance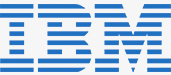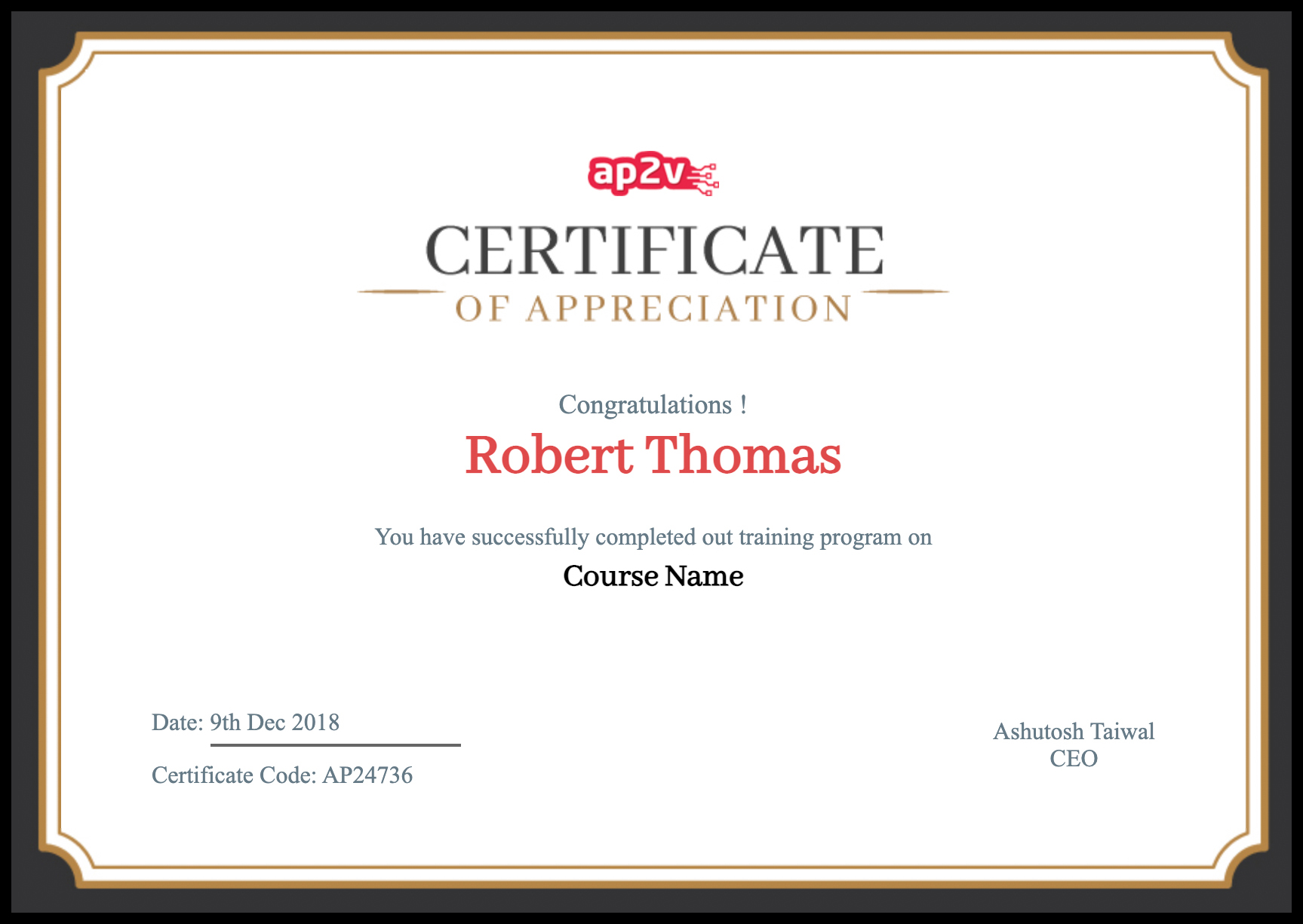 Frequently Asked Questions
You will be prepared for a DevOps career with the aid of the DevOps Course in Noida, which blurs the line between computer programmers and operations teams.
AP2V institute is the best place to get entry-level SysOps Administrator - Associate Training certification in Noida.
To learn the SysOps Administrator - Associate Training in Noida it will take you about 6 to 10 weeks
AP2V is the best training center for SysOps Administrator - Associate Training in India.
AWS SysOps certification course in Noida has the following prerequisites: ● Have some familiarity in software administration or programming. ● A basic understanding of shell scripting on Linux, as well as familiarity with CMD or PowerShell in Windows. ● The ability to grasp internet protocols such as TCP/IP and HTTP
AWS Cloud management and software development company that has grown a lot in recent times as it helps with the smooth running of software codes and management and security of data.
The most preferred SysOps Administrator certification cost in Delhi in AP2V is the blended learning course for only ₹19,999.
AP2V is the best place for any candidate to gain an entry-level certification. In addition, our SysOps Administrator institute in Delhi is highly advanced and is reputed.
Forty days and ₹17,995 is the average SysOps Administrator course duration and fees in Delhi for efficient AP2V services
AP2V is the best SysOps Administrator institute in Delhi that will provide you with 30 projects which will help you gain a strong foundation on this particular topic.
The requirements for becoming a SysOps Administrator expert are by completing the professional course available on AP2V to crack the professional examination after the procedure.
AP2V provides the most reasonable and efficient SysOps Administrator courses in Delhi for ₹17,995
The best SysOps Administrator institute in Delhi and all over India is AP2V. Our services are highly famous and preferred by a large audience since we provide new and advanced knowledge.
AP2V provides the most impeccable SysOps Administrator training in Delhi since we have a team of experienced people that offer enhanced and latest knowledge and techniques.