Skills Covered
Overview
MICROSOFT AZURE FUNDAMENTALS: KEY USPS AND CERTIFICATION DETAIL
 

Courses available at affordable cost

 

Microsoft Azure Fundamentals Training in Delhi at AP2V is made reasonable for the sake of the students.

 

Experienced mentors and instructors

 

The mentors at AP2V Delhi institute have excellent practical knowledge and expertise and hence they offer a comprehensive learning experience for the students.

 

 

Better placement and job opportunities

 

The students who will enroll for the Microsoft Azure Fundamentals Training in Delhi at AP2V will get better placement and job opportunities.
Benefits of Microsoft Azure Fundamentals Training in Delhi
FUNDAMENTALS & KEY FEATURES
There are many new and interesting job prospects created by cloud computing, which is quickly growing into all areas of industry. Software developers, engineers, security specialists, and data scientists are all eligible for these positions. So, our Microsoft Azure Fundamentals Classes in Delhi at AP2V Institute will provide you with the essential information, knowledge, and experience you need to begin your Microsoft Azure certification path.
You'll learn four training programs to help you qualify for the Microsoft Azure Fundamentals AZ-900 Exam Prep Specialization as well as a cloud computing profession. AZ-900 test objectives are closely linked with the material of this course.
You'll learn the basics of Microsoft Azure principles, basic functions, and management software, as well as vulnerability scanning and network security.
You'll also learn about Microsoft Azure price management and performance level agreements, as well as control, security, and compliance aspects in Azure.
MICROSOFT AZURE FUNDAMENTALS: COURSE OUTLINE
When it comes to deploying apps, Microsoft Azure has a wide selection of capabilities to help you do it right. Deployments are made easier with a wide variety of management tools and resources. Each of them will be presented to you in this program, where you will be required to select the most appropriate one for a specific business environment.
The outline of the Microsoft Azure Fundamentals Course in Delhi at AP2V is as follows:
Several interactive activities allow learners to practice and apply what they have learned throughout the training program. Microsoft's Learn Sandbox is used by them.
Here, learners may learn Microsoft Azure and receive hands-on experience utilizing live Microsoft Azure programs and infrastructure.
It's safe for students to explore, develop, and manage the resources without worry about incurring expenses.
Hands-on projects are part of our every field of study. Finishing the project(s) will allow you to receive your expertise and certificate.
In the end, you'll get a Certificate that you may show potential employers and your professional career.
WHO SHOULD ENROLL IN THIS COURSE?
Microsoft Azure Fundamentals Certification Course in Delhi at AP2V provides a DevOps certification for individuals who already have a basic understanding of Azure's capabilities. When applying for the Azure DevOps architect professional certification, there seem to be two possible situations. As an Azure developer or administrator, an individual must hold an associate-level certification to be considered.
WHY WILL MICROSOFT AZURE TRAINING IN DELHI CHANGE YOUR CAREER?
A wide range of industries is increasingly using cloud computing apps and platforms as the foundation for emerging digital organizations. In addition, these platforms and apps have simplified and simplified procedures within businesses. 
A Microsoft cloud computing service, Azure, allows developers to design and test apps and services and then deploy and manage them using data centers managed by Microsoft. The largest cloud computing platform is Amazon Web Service (AWS), while Microsoft Azure is the fastest-growing and second-largest cloud computing platform.
It's important for people who learn about Azure technology to understand how it's been used to solve problems for new enterprises and numerous start-ups. The candidates are taught the fundamentals of accounts and subscriptions as they are getting ready for the examination.
MICROSOFT AZURE TRAINING CAREER PROSPECTS
An individual with a Microsoft Azure Fundamentals Training in Delhi AP2V can get hired in the following job roles:
Azure Presales Architect
Azure Cloud Consultant
Azure DevOps Engineer 
Azure Administrator 
TOP COMPANIES HIRE CLOUD PRACTITIONER SPECIALISTS
The potential and skill of our students have attracted reputable enterprises and recognized brands from all over the world. Candidates benefit from fair exposure to the IT industry by interacting with the companies and enterprises during the course.
Upcoming Batches
Oct 01

SAT & SUN Weekend Batch

Filling Fast

Timings - 09:00 AM to 11:00 AM

Oct 15

SAT & SUN (6 WEEKS) Weekend Batch

Timings - 01:00 PM to 03:00 PM

Oct 03

MON & FRI (6 WEEKS)

Filling Fast

Timings - 09:30 AM to 10:30 AM

Oct 17

MON & FRI (6 WEEKS)

Timings - 05:00 PM to 06:00 PM
65% OFF Expires in D H M S

Can't find a batch you were looking for? Contact AP2V Learner Support
Loved reviews? Enquire Now
Structure your learning and get a certificate to prove it
Microsoft Azure Fundamentals Training in Delhi Curriculum
Course Content
No Course Content Found Please Fill Form for Course Content.
Syllabus
Experience 250+ hours of best-in-class content developed by leading faculty & industry leaders in the form of videos, case studies & projects
Industry Project
Project 1

Build a serverless website on AWS

Working with devops pipelines on aws infrastructure.

Project 2

Azure Virtual Network

Azure Virtual Network (VNet) is the fundamental building block for your private network in Azure. VNet enables many types of Azure resources, such as Azure Virtual Machines (VM), to securely communicate with each other, the internet, and on-premises networks.

Project 3

Create A SQL Database

Azure SQL Databaseis a cloud-computing database service (Database as a Service), that is offered by Microsoft Azure Platform which helps to host and use a relational SQL database in the cloud without requiring any hardware or software installation
Microsoft Azure Fundamentals Training in Delhi Exam & Certification
Live your dream to be hired by top IT Companies with us, offering an array of professional courses with 100% Job Assistance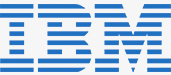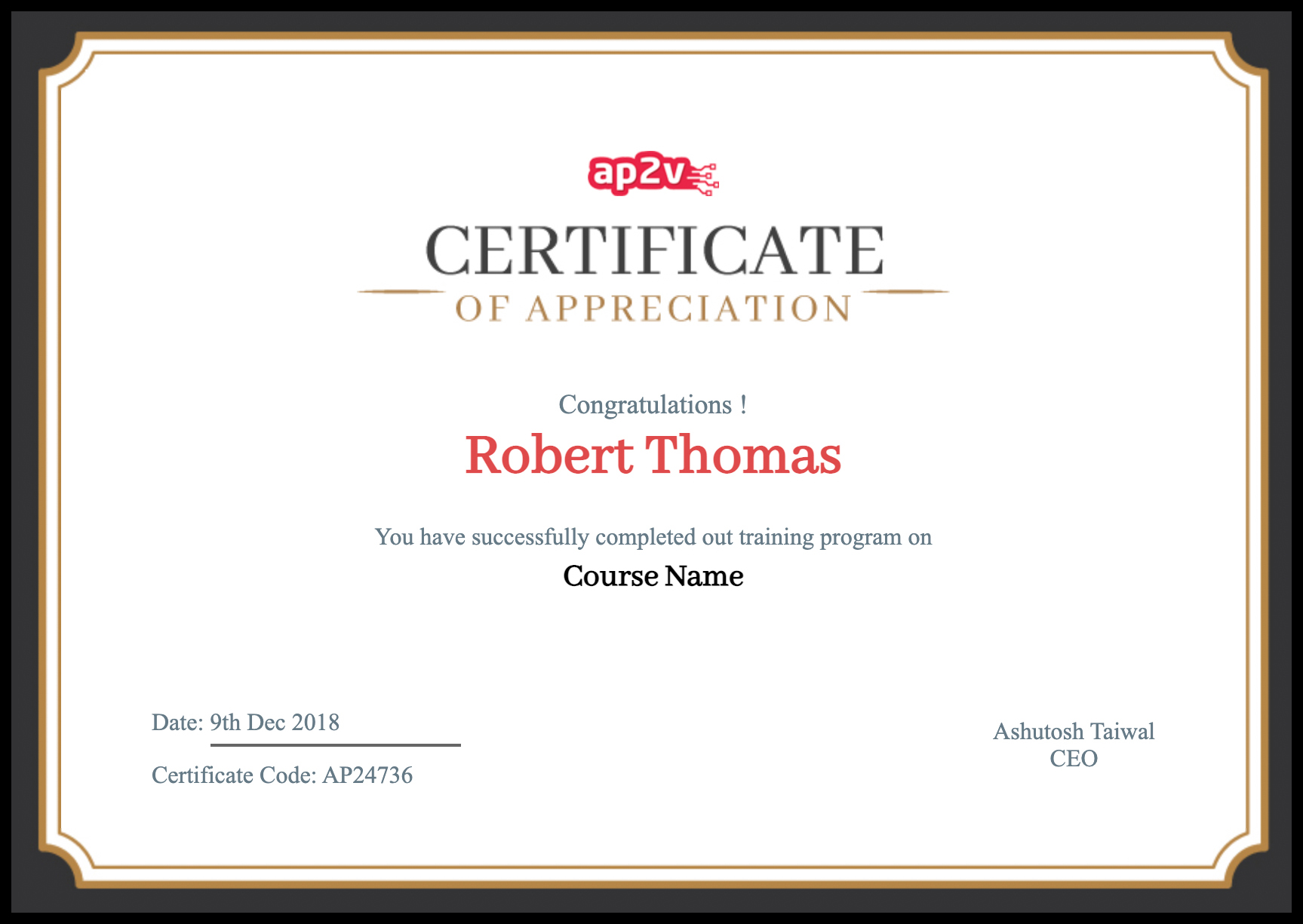 Frequently Asked Questions
If you want a career in cloud computing, then the Microsoft Azure Fundamentals Training in Delhi is for you.
A Microsoft Azure Fundamentals Training in Delhi may cost Rs 17 to 18K.
To get entry-level Microsoft Azure Fundamentals certification in Delhi you can go to AP2V.
It may take you about 6 to 8 weeks to learn Microsoft Azure Fundamentals in Delhi.
You can get Microsoft Azure Fundamentals training in Delhi with real-time projects at AP2V.
To qualify as an Azure Solutions Architect Expert, candidates must possess subject matter knowledge when it comes to building and executing solutions that operate on Microsoft Azure. This includes factors like computing power, networking, storage, and security. Candidates should be able to manage Azure at an intermediate level.
A Microsoft Azure Fundamentals Training in Delhi may cost Rs 17 to 18K.
AP2V in Delhi is best for Microsoft Azure Fundamentals in India.
You can get Microsoft Azure Fundamentals training in Delhi at AP2V.