Skills Covered
Overview
The Docker Administrator Institute in Delhi familiarizes students with the concept of Docker containers and equips them to know about its primary features such as installation and management of containers, and network and storage. At our Docker Course Training in Delhi, we provide students with the appropriate blend of theoretical and practical learning which ensures they gain optimal knowledge and skills.
KEY USPS AND CERTIFICATION DETAIL -
| | |
| --- | --- |
| Extensive knowledge   | AP2V's Docker Administrator Training Centre in Delhi provides complex knowledge to students in a simplified manner. Our team of trained experts makes learning fun by providing books, journals, and video tutorials for students to learn from. |
| Expert instructors    | We allow students to learn from industry experts who are passionate about their field and have been in the business for years. |
| Affordable   | Learning at AP2V's Docker Course Training in Delhi is easy because our courses are available at extremely feasible fees, thus making it accessible to one and all. |
Benefits of Docker Course Training in Delhi
CLOUD PRACTITIONER FUNDAMENTALS & KEY FEATURES –
The role of a Docker administrator is an essential one and the comprehensive structure of our Docker Administrator Course in Delhi ensures that students are firmly equipped with the demands of the role before entering the job market. Our program trains candidates to install Docker across multiple platforms, create containers, install local registry, and debug their container—all of which are functions professional docker administrators are required to perform regularly. AP2V's Docker Administrator Coaching in Delhi aims to turn candidates into more efficient administrators by teaching them how to simplify technical set-ups and deliver applications promptly.
Enrolling in AP2V's Docker Administrator Classes in Delhi will allow students to acquire essential and relevant skills such as DevOps, containerization, Docker, and automation. We strive to ensure that our candidates are the best in their field by providing them an extensive range of study materials and techniques. Due to the effectiveness of Docker, it is favored by developers all around the world, and earning a Docker Administrator Certification in Delhi will equip candidates to smoothly operate on Docker.
CLOUD PRACTITIONER - COURSE OUTLINE –
AP2V's Docker Administrator Certification Course in Delhi enables students to acquire mastery over Docker by covering every concept necessary to become an administrator in Docker. Our curriculum is divided into categories so that a student can have a complete understanding of one concept before moving on to the succeeding one. The course starts at the basics such as installation and configuration of Docker, image creation, registry, and management. Once a student is thorough with the basics, they can progress to more complex concepts such as Kubernetes. Like all our courses, the Docker administrator course also provides a blend of both theoretical and hands-on learning.
WHO SHOULD ENROLL IN THIS COURSE?
The Docker Administrator Course in Delhi is aimed towards developers and IT professionals who wish to learn the nitty-gritty of running operations on Docker.
WHY WILL DOCKER ADMINISTRATOR COURSE IN DELHI CHANGE YOUR CAREER?
Docker is a highly essential tool in the lives of developers since it makes the creation, deployment, and delivery of applications easier. It helps to increase efficiency and has therefore revolutionized the IT industry by making applications universally accessible. It's an extremely beneficial skill to possess in the current day and age and the application of Docker can enhance the value of any employee in a company.
Not only does Docker promote efficiency, but knowledge of Docker has become mandatory in certain fields such as data science. Therefore, it is becoming increasingly essential for individuals to equip themselves with sufficient knowledge about this virtual machine. AP2V enables students to become masters in this by offering them world-class education under the guidance of trained professionals for the most affordable Docker Administrator Certification cost in Delhi.
TOP COMPANIES HIRE DOCKER ADMINISTRATOR SPECIALISTS
Due to its growing demand, there is immense scope in the industry for Docker administrators. More and more companies are adopting containerization technology with top companies such as Netflix, Uber, and Spotify already remaining ahead of the curve. Join Docker Course Training in Delhi if you want to excel Top companies like Uber, Netflix Etc.
Upcoming Batches
Oct 08

SAT & SUN Weekend Batch

Filling Fast

Timings - 09:00 AM to 11:00 AM

Oct 22

SAT & SUN (6 WEEKS) Weekend Batch

Timings - 01:00 PM to 03:00 PM

Oct 03

MON & FRI (6 WEEKS)

Filling Fast

Timings - 09:30 AM to 10:30 AM

Oct 17

MON & FRI (6 WEEKS)

Timings - 05:00 PM to 06:00 PM
74% OFF Expires in D H M S

Can't find a batch you were looking for? Contact AP2V Learner Support
Loved reviews? Enquire Now
Structure your learning and get a certificate to prove it
Docker Course Training in Delhi Curriculum
Course Content
● Container Technology Overview
● Application Management Landscape
● Application Isolation
● Resource Measurement and Control
● Container Security
● Container Security
● Open Container Initiative
● Docker Ecosystem
● Container Concepts runC
● Container Concepts Systemd
● Installing Docker
● Docker Architecture
● Starting the Docker Daemon
● Docker Daemon Configuration
● Docker Control Socket
● Enabling TLS for Docker
● Validating Docker Install
● Creating a New Container
● Listing Containers  
● Viewing Container Operational Details
● Running Commands in an Existing Container
● Interacting with a Running Container
● Stopping, Starting, and Removing Containers
● Copying files in/out of Containers
● Inspecting and Updating Containers
● Configure a docker container to start at boot.
● Docker Images
● Listing and Removing Images
● Searching for Images
● Downloading Images
● Committing Changes
● Uploading Images
● Export/Import Images
● Save/Load Images
● Docker Images
● Docker Platform Images
● Dockerfile
● Caching
● docker image build
● Dockerfile Instructions
● ENV and WORKDIR
● Running Commands
● Getting Files into the Image
● Defining Container Executable
● Volume Concepts
● Creating and Using Internal Volumes
● Creating and Using External Volumes
● Managing Volumes
● Changing Data in Volumes
● Removing Volumes
● Backing up Volumes
● Mapping Devices
Syllabus
Experience 250+ hours of best-in-class content developed by leading faculty & industry leaders in the form of videos, case studies & projects
Industry Project
Project 1

Version Control System

Learn how to store program codes in Git/Github for performing version control

Understand pipelines for automated CI/CD process using Jenkins and integrated it with other devops tools

Project 3

Monitoring and Logging

Learn monitoring infrastructure with Nagios and manage logs management on O/s with rsyslog daemon.
Docker Course Training in Delhi Exam & Certification
Live your dream to be hired by top IT Companies with us, offering an array of professional courses with 100% Job Assistance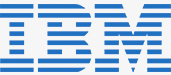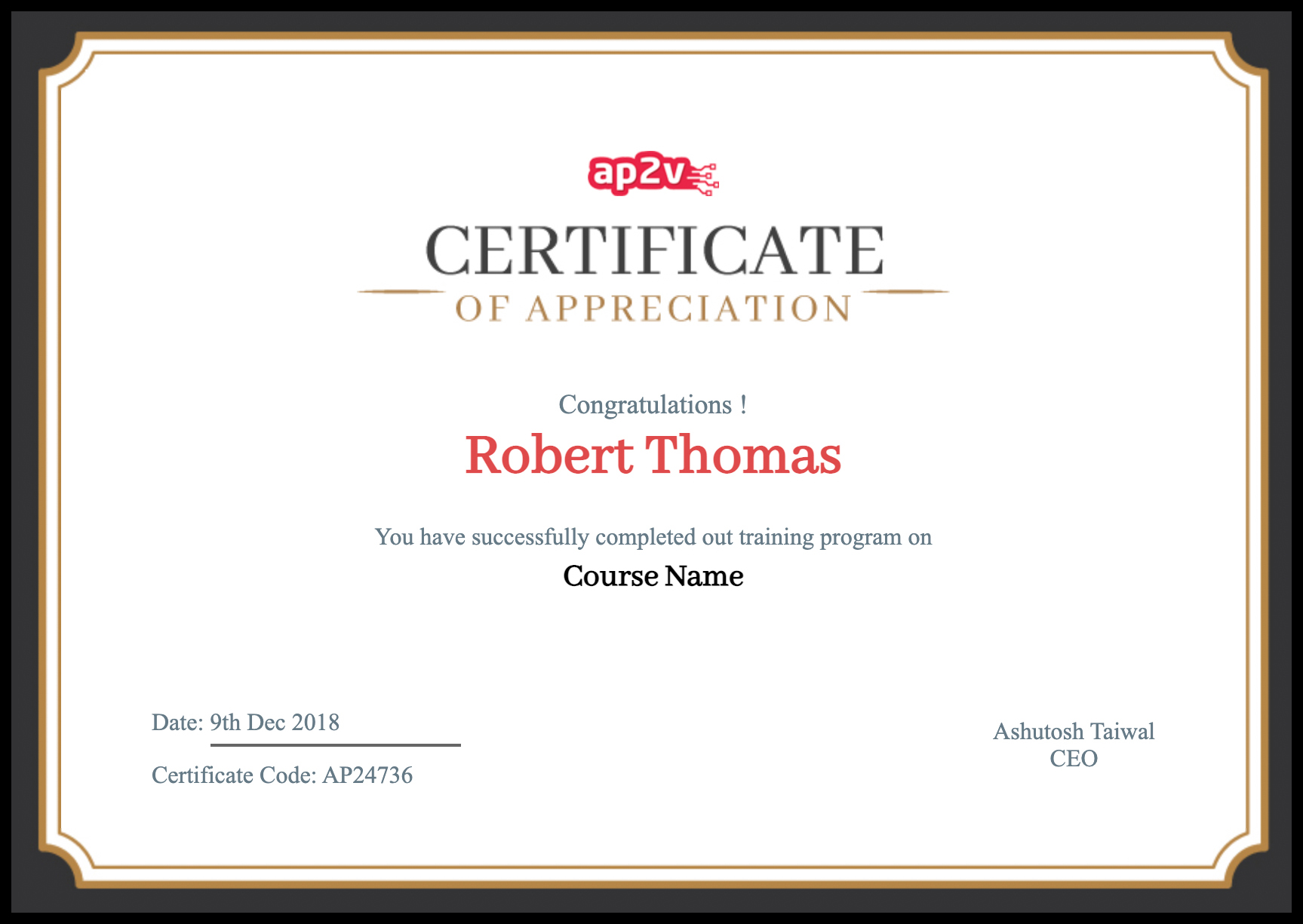 Frequently Asked Questions
AP2V has a faculty comprising industry professionals who are determined to prepare the next generation of developers to be experts in their field. Not only do we provide top-quality education, but the feasibility of our fees makes AP2V the best Docker Administrator Institute in Delhi.
AP2V's Docker Administrator course duration & fees in Delhi are greatly reasonable, starting at only 17,995/-.
Our courses are designed by taking both beginners and intermediates into consideration. The simplified method of teaching helps students of our institution become certified professionals with complete ease.
Docker Administrators require over 250 hours of learning through videos, case studies, and projects.
AP2V is the ideal institution for individuals interested in receiving both a technical and practical education in the IT field.
Aspiring Docker administrators require a thorough knowledge of Linux, and programming languages like Python, JavaScript, PHP, and EETM.
AP2V offers the Docker Administration course at the affordable fee of 17,995/-.
AP2V's practical way of teaching, appended by an elite faculty and affordable fees makes it the best institute for aspiring docker administrators in India.
Students of AP2V have the provision of pursuing their courses in both online and offline modes.