Skills Covered
Overview
Docker, is an open platform for creating, shipping, and running application containers on a shared operating system. Docker's major goal is to accelerate software delivery by decoupling programs from facilities. The AP2V academy offers a Docker administrator Cloud Course in Ameerpet. In terms of job prospects, the course has various advantages. Candidates who complete the Docker Administrator Cloud Course Certification in Ameerpet will be eligible for several benefits.
KEY USPS AND CERTIFICATION DETAIL -
| | |
| --- | --- |
| Various Opportunities | Students would be able to choose from a variety of services based on the enterprise's security, accessibility, and computation requirements. As a result, the opportunities for a job in Ameerpet with a Docker administrator training are practically limitless. |
| Mentors with practical experience | Our mentors at AP2V Institute have practical experience, and therefore, they will effectively impart their knowledge and experience in Docker Training and certification to the learners in the Docker Administrator Course in Ameerpet. |
| Comprehensive Knowledge | AP2V's Docker Administrator Training Center in Ameerpet simplifies complicated information for pupils. Our team of educated specialists make learning enjoyable for students by providing books, journals, and video lessons. |
Benefits of Docker Training in Ameerepet
DOCKER COURSE TRAINING FUNDAMENTALS & KEY FEATURES –
Students will learn the fundamentals of the AWS Cloud and the numerous branches involved in our Docker administrator training in Ameerpet. All applicants will study the key application and benefits of the Docker administrator training in Ameerpet. The cloud Docker administrator training in Ameerpet will also cover different price schemes as well as the most crucial AWS features. The Docker administrator fundamentals certification includes online training, video courses, practical sessions, whitepaper analysis, and other exercises.
Students can learn critical and relevant skills like DevOps, containerization, Docker, and automation by enrolling in AP2V's Docker Administrator Classes in Ameerpet. We provide a comprehensive selection of study materials and strategies to ensure that our applicants are the finest in their industry. Docker is loved by developers all around the world due to its effectiveness and acquiring a Docker Administrator Certification in Ameerpet will prepare applicants to work with Docker efficiently.
DOCKER COURSE TRAINING - COURSE OUTLINE -
The Docker Administrator Certification Course in Ameerpet, offered by AP2V, teaches students how to master Docker by covering all the fundamentals necessary to become a Docker administrator. Our curriculum is divided into sections so that students may fully understand one concept before moving on to the next. 
The essentials of Docker, including installation and configuration, image development, registry, and management, are covered first. After mastering the foundations, students can go on to more advanced topics such as Kubernetes. Like all our courses, the Docker administrator course combines academic and practical learning.
WHO SHOULD ENROLL IN THIS COURSE?
The Docker Administrator Course in Ameerpet is for application developers, web designers, server admins, program managers, or other IT consultants who want to learn more about IT networks and improve the effectiveness of their systems.
WHY WILL THIS COURSE CHANGE YOUR CAREER?
Docker is a must-have technology for developers because it simplifies the creation, deployment, and delivery of applications. It boosts productivity and, as a result, has transformed the IT sector by making programs generally accessible. It's a highly valuable ability to have in today's world, and Docker's application may increase the value of any employee in a firm. 
Docker not only improves efficiency, but it's also becoming a must in several professions, such as data science. As a result, it is becoming increasingly important for individuals to gain a sufficient understanding of this virtual machine. For the cheapest Docker Administrator Certification cost in Ameerpet, AP2V enables students to become masters in this field by providing world-class education under the leadership of expert professionals.
Students can gain the following benefits by participating in AP2V's Best Docker administrator training course in Ameerpet: 
The Docker certification training in Ameerpet is an official way to demonstrate your Docker competence. 
Docker Certified Associate logo and cloud-based certification. 
This technology is only available to certified Docker specialists, and it is not available on other online social platforms. 
If you're a developer, app designer, or system administrator, learn more about the Docker certification course curriculum.
TOP COMPANIES HIRE DOCKER COURSE TRAINING SPECIALISTS
Docker Training in Ameerpet has been heralded as the virtualization technology of the future. Only a few organizations, such as Netflix, Soundcloud, and PayPal, have adopted container management as a developing trend. Docker containers are launched on the Activity that requires a Proprietary Docker service. 
As a result, it looks that Docker administrator Training in Ameerpet has a lot of potential. Several of the companies listed above are likely to hire students who pass the Docker Certification Course in Ameerpet.
Upcoming Batches
Oct 01

SAT & SUN Weekend Batch

Filling Fast

Timings - 09:00 AM to 11:00 AM

Oct 15

SAT & SUN (6 WEEKS) Weekend Batch

Timings - 01:00 PM to 03:00 PM

Oct 03

MON & FRI (6 WEEKS)

Filling Fast

Timings - 09:30 AM to 10:30 AM

Oct 17

MON & FRI (6 WEEKS)

Timings - 05:00 PM to 06:00 PM
74% OFF Expires in D H M S

Can't find a batch you were looking for? Contact AP2V Learner Support
Loved reviews? Enquire Now
Structure your learning and get a certificate to prove it
Docker Training in Ameerepet Curriculum
Course Content
● Container Technology Overview
● Application Management Landscape
● Application Isolation
● Resource Measurement and Control
● Container Security
● Container Security
● Open Container Initiative
● Docker Ecosystem
● Container Concepts runC
● Container Concepts Systemd
● Installing Docker
● Docker Architecture
● Starting the Docker Daemon
● Docker Daemon Configuration
● Docker Control Socket
● Enabling TLS for Docker
● Validating Docker Install
● Creating a New Container
● Listing Containers  
● Viewing Container Operational Details
● Running Commands in an Existing Container
● Interacting with a Running Container
● Stopping, Starting, and Removing Containers
● Copying files in/out of Containers
● Inspecting and Updating Containers
● Configure a docker container to start at boot.
● Docker Images
● Listing and Removing Images
● Searching for Images
● Downloading Images
● Committing Changes
● Uploading Images
● Export/Import Images
● Save/Load Images
● Docker Images
● Docker Platform Images
● Dockerfile
● Caching
● docker image build
● Dockerfile Instructions
● ENV and WORKDIR
● Running Commands
● Getting Files into the Image
● Defining Container Executable
● Volume Concepts
● Creating and Using Internal Volumes
● Creating and Using External Volumes
● Managing Volumes
● Changing Data in Volumes
● Removing Volumes
● Backing up Volumes
● Mapping Devices
Syllabus
Experience 250+ hours of best-in-class content developed by leading faculty & industry leaders in the form of videos, case studies & projects
Industry Project
Project 1

Version Control System

Learn how to store program codes in Git/Github for performing version control

Understand pipelines for automated CI/CD process using Jenkins and integrated it with other devops tools

Project 3

Monitoring and Logging

Learn monitoring infrastructure with Nagios and manage logs management on O/s with rsyslog daemon.
Docker Training in Ameerepet Exam & Certification
Live your dream to be hired by top IT Companies with us, offering an array of professional courses with 100% Job Assistance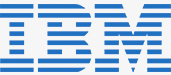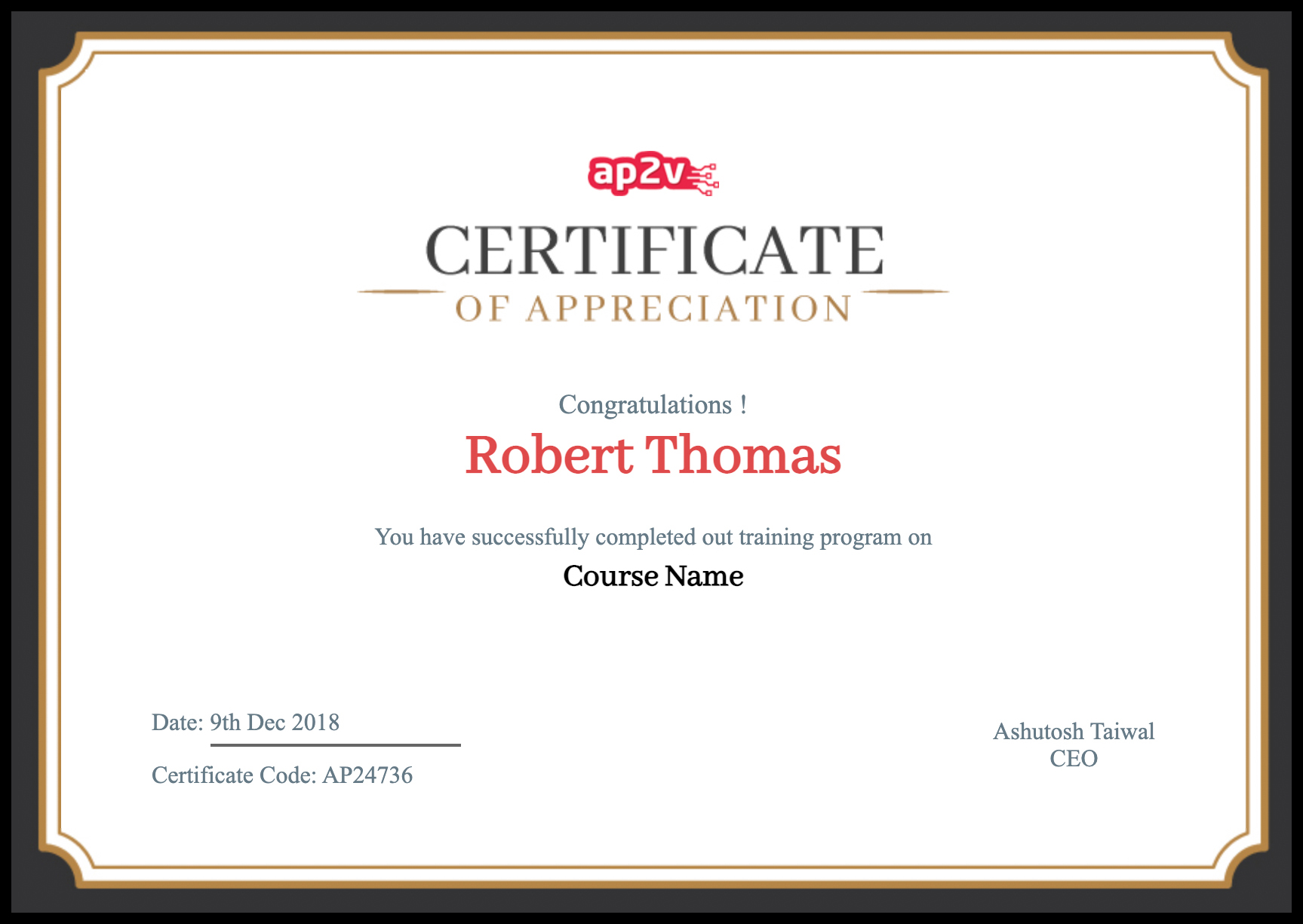 Frequently Asked Questions
Docker administrator training in Ameerpet will assist you in gaining a complete understanding of Docker certification abilities, as well as a high-paying job in the IT industry.
In Ameerpet, you can take a Docker administrator training for just Rs 9,999.
AP2V, one of the prominent institutes in Ameerpet, offers Docker Administrator Certification.
The Docker Administrator Course in Ameerpet would take 250+ hours to complete.
AP2V offers Docker Administrator Training in Ameerpet with real-world projects.
To be a DevOps Level 1 expert, there are no prerequisites in the Docker Administrator Course in Ameerpet. All you need is a basic familiarity of the Linux programming language.
Docker Administrator is a highly cost-effective way to acquire advanced DevOps Level 1 in Ameerpet.
AP2V is one of the prominent colleges in Ameerpet that offers Docker Administrator Courses.
AP2V Institute offers a Docker Administrator Course in Ameerpet.