Skills Covered
Overview
KEY USPS AND CERTIFICATION DETAIL -
| | |
| --- | --- |
| EXPERT TRAINERS | The Docker Administrators Certification Course in Jaipur is taught by expert professionals who know everything about the field and give the best guidance. |
| WONDERFUL LEARNING EXPERIENCE | During the course of Docker administrators training in Jaipur each candidate is required to have an extremely wonderful learning experience with real-time projects. |
| UPLIFTMENT FOR CV | Since the Docker Administrators Course in Jaipur is recognized by top IT firms, it is only an upliftment for CV. |
Benefits of Docker Training in Jaipur
DOCKER ADMINISTRATOR TRAINING FUNDAMENTALS & KEY FEATURES -
The AP2V Docker Administrators Training in Jaipur provides One amongst Docker's main advantages is that it makes setup faster and simpler. Software distribution requires very little money and effort thanks to this feature. Docker is used on a broader range of systems, therefore the design is not platform-specific.
Docker Mastering boosts productivity by making technological configurations easier and providing applications faster. It not only provides an independent system for programs to function in, but it also reduces the number of resources needed.
It is thought that utilizing Docker containers for system implementation will increase productivity. Capsules are adaptable, self-contained, and have a distinct disc size from unrelated information. 
DOCKER ADMINISTRATOR TRAINING - COURSE OUTLINE -
The Ultimate Docker administration Course in Jaipur requires only a few basic requirements like Docker principles and techniques that require a solid understanding of Linux. Python, Html, Html, and Java EETM are elevated languages that learners and experts ought to be acquainted with. A Linux command prompt is necessary because this Docker course doesn't have a GUI.
WHO SHOULD ENROLL IN THIS COURSE?
People who wish to learn how to use Docker to develop their WordPress site, as well as Cloud-based Docker applications that are simple to understand, should take the Dockers administration course in Jaipur.
Application developers, website designers, sysadmins, program managers, and other IT experts who want to expand their IT networks and increase the performance of existing devices should take the Docker Administration Certification Course in Jaipur
WHY WILL THIS COURSE CHANGE YOUR CAREER?
The Docker Administration Training in Jaipur will bring your career to change because Docker will and presently is one of the most valued courses in the IT sector due to the craze for virtualization. You will discover more regarding the Docker administration certification course in Jaipur materials if you're a programmer, a software designer, or a sysadmin. The Docker container has changed the way technology is delivered. Java-based programs that require the assistance of a JVM shell are no longer supported.
TOP COMPANIES HIRE DOCKER ADMINISTRATOR TRAINING SPECIALISTS
After the pandemic we know that the future is in virtualization, Docker has been adopted by the top virtual service providers. The future has a lot of scope for people who are well informed about Docker administration in companies like, Netflix, Uber, etc. Thus you must enroll in the Docker Training in Jaipur.
Upcoming Batches
Oct 01

SAT & SUN Weekend Batch

Filling Fast

Timings - 09:00 AM to 11:00 AM

Oct 15

SAT & SUN (6 WEEKS) Weekend Batch

Timings - 01:00 PM to 03:00 PM

Oct 03

MON & FRI (6 WEEKS)

Filling Fast

Timings - 09:30 AM to 10:30 AM

Oct 17

MON & FRI (6 WEEKS)

Timings - 05:00 PM to 06:00 PM
74% OFF Expires in D H M S

Can't find a batch you were looking for? Contact AP2V Learner Support
Loved reviews? Enquire Now
Structure your learning and get a certificate to prove it
Docker Training in Jaipur Curriculum
Course Content
● Container Technology Overview
● Application Management Landscape
● Application Isolation
● Resource Measurement and Control
● Container Security
● Container Security
● Open Container Initiative
● Docker Ecosystem
● Container Concepts runC
● Container Concepts Systemd
● Installing Docker
● Docker Architecture
● Starting the Docker Daemon
● Docker Daemon Configuration
● Docker Control Socket
● Enabling TLS for Docker
● Validating Docker Install
● Creating a New Container
● Listing Containers  
● Viewing Container Operational Details
● Running Commands in an Existing Container
● Interacting with a Running Container
● Stopping, Starting, and Removing Containers
● Copying files in/out of Containers
● Inspecting and Updating Containers
● Configure a docker container to start at boot.
● Docker Images
● Listing and Removing Images
● Searching for Images
● Downloading Images
● Committing Changes
● Uploading Images
● Export/Import Images
● Save/Load Images
● Docker Images
● Docker Platform Images
● Dockerfile
● Caching
● docker image build
● Dockerfile Instructions
● ENV and WORKDIR
● Running Commands
● Getting Files into the Image
● Defining Container Executable
● Volume Concepts
● Creating and Using Internal Volumes
● Creating and Using External Volumes
● Managing Volumes
● Changing Data in Volumes
● Removing Volumes
● Backing up Volumes
● Mapping Devices
Syllabus
Experience 250+ hours of best-in-class content developed by leading faculty & industry leaders in the form of videos, case studies & projects
Industry Project
Project 1

Version Control System

Learn how to store program codes in Git/Github for performing version control

Understand pipelines for automated CI/CD process using Jenkins and integrated it with other devops tools

Project 3

Monitoring and Logging

Learn monitoring infrastructure with Nagios and manage logs management on O/s with rsyslog daemon.
Docker Training in Jaipur Exam & Certification
Live your dream to be hired by top IT Companies with us, offering an array of professional courses with 100% Job Assistance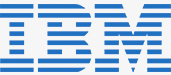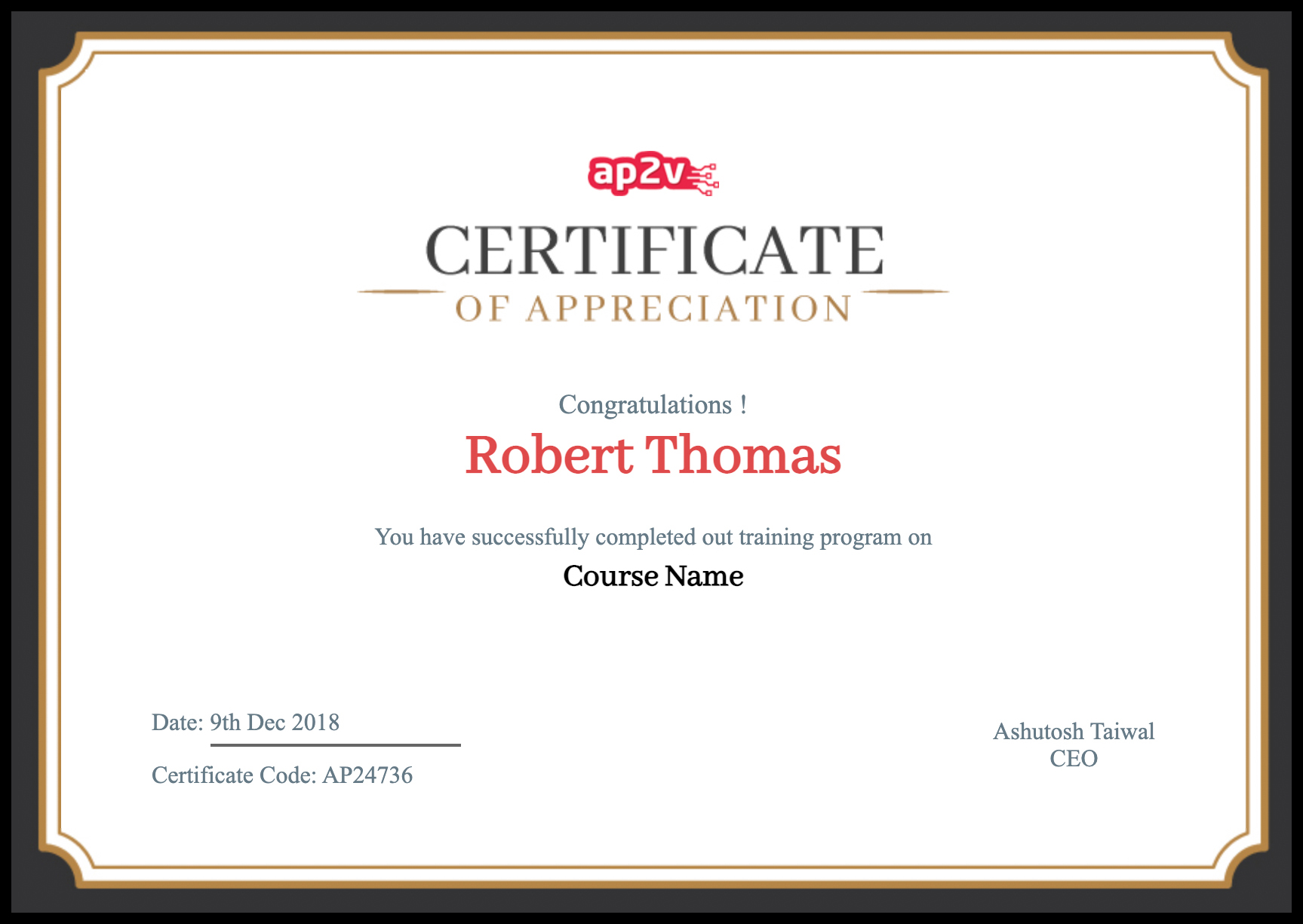 Frequently Asked Questions
The Docker administrator course in Jaipur enhances the skills of any developer and validates their app and web development. Possessing a certificate of a Docker administrator might help in uplifting your CV and landing you into an MNC.
The Docker administrator certification cost in Jaipur is about two thousand INR, specially designed to make the course affordable for everyone.
You can avail of AP2V's Docker administrator training in Jaipur as it is recognized by all the top fortune five hundred companies.
Any person availing of the services of the Docker administrator training institute in Jaipur will take 45 days to learn the subject.
As real-time projects are significant along with the theory of the subject, AP2V's Docker administrator course in Jaipur is designed to include real-time projects.
According to the Docker administrator training institute in Jaipur, there are no requirements for any applicant to be a Docker administrator expert.
The advanced Docker administrator certification cost in Jaipur is seven thousand four hundred and ninety-nine INR only.
The AP2V's Docker administrator training institute in Jaipur is the best for Docker administrator training in India as it is recognized by all the fortune five hundred companies.
The Docker administrator institute in Jaipur is the best option for anyone to learn Docker administrator.