Overview
KEY USPS AND CERTIFICATION DETAIL -
| | |
| --- | --- |
| Skill building | Our RHCE Centre in Jaipur focuses on building practical skills in you. You will get firsthand experience with real-time projects with an optimum environment to facilitate practical and conceptual learning. |
| Career | Our RHCE Coaching in Jaipur is outlined keeping one's career in mind. You will not only obtain knowledge for getting a job but also excel in it with the most advanced skills. |
| Resource material | The study material and resources provided during our RHCE Classes in Jaipur have the most advanced information and instructions compiled in the most simplistic yet comprehensive language to facilitate understanding. |
Benefits of RHCE Training in Jaipur
RHCE FUNDAMENTALS & KEY FEATURES -
Red Hat is a software company that is the best provider of open source solutions through the latest Linux versions. The RHCE Certification Course in Jaipur aims at inculcating the relevant skills and knowledge to become an accomplished Red Hat engineer. By the end of the course, you will be able to do the following, including many others:-
Use advanced SELinux and enact firewall filtering to control network port security.
Create shell scripts using bash conditionals and structures.
Manage DNS, IPv6, and troubleshooting in case of crisis.
In a nutshell, you would be able to automate a Red Hat system as well as incorporate and regulate all Red Hat facilities in the system with efficiency. Our RHCE Training in Jaipur is the best choice to pursue your career in Red Hat, given the advanced resources that would be provided to you. Our teaching pedagogy is one of a kind, with the facility of 24/7 doubt clearing available.
RHCE - COURSE OUTLINE -
The course outline of our RHCE Certification Course in Jaipur is based on the latest guidelines by Red Hat. It incorporates all the advancements of the software. Some of the modules are:-
Introduction to Red and its features for revision and review.
Managing all the system services and performing boots
Configuration of networking and link aggregation.
Block-based storage and file-based storage.
Configuration of database and SQL for programs.
HTTPD web service and Transport Layer Security
Shell script and bash configuration
WHO SHOULD ENROLL IN THIS COURSE?
Anyone who has a certification in Red Hat System Administration should enroll in our RHCE Training Institute in Jaipur to give their career the right impetus and get their fair share of pay. Prior knowledge of Linux is important to excel in the course since it is an advanced-level course. Anyone in the field of IT who wants to pursue something different from programming can pursue a career in Red Hat Enterprises.
WHY WILL THIS COURSE CHANGE YOUR CAREER?
With Red Hat Linus gaining momentum in the market, the demand for software experts has increased drastically. International companies are seeking candidates from India actively. Hence, a course from the RHCE Institute in Jaipur will take your career to new heights. An expert Red hat engineer gets more than 15 lakh per annum. The entry-level job is about forty-five thousand rupees per month on average. Joining the course will help you in the following ways in your career:-
Stand out from all the candidates by proving yourself to be well updated and inept.
Increase the chance of getting hired by international companies and getting a placement in foreign countries.
Our RHCE Coaching in Jaipur offers affordable services, and hence with less investment, you will be soaring heights. You will undoubtedly get a secure job position and handsome income,
We claim to be the best RHCE Institute in Jaipur because of our astute teachers who bring their years of working and teaching experience to the classes, which prepares you for real-life challenges.
Our institute has the best equipment to help you learn efficiently. Our commitment to enrolled students is integral to us. We provide round a clock doubt-solving service for you to avail of at any given time during the course.
TOP COMPANIES HIRE RHCE SPECIALISTS
Top multinational companies seek RHCE specialists since Red Hat has significantly developed over the years to reach new standards of functionality, security, and efficiency. Thus, through the addition of the RHCE Training in Jaipur to your resume, your recruiters will see you as the most prolific and motivated candidate among thousands of other candidates.
Upcoming Batches
Oct 01

SAT & SUN Weekend Batch

Filling Fast

Timings - 09:00 AM to 11:00 AM

Oct 15

SAT & SUN (6 WEEKS) Weekend Batch

Timings - 01:00 PM to 03:00 PM

Oct 03

MON & FRI (6 WEEKS)

Filling Fast

Timings - 09:30 AM to 10:30 AM

Oct 17

MON & FRI (6 WEEKS)

Timings - 05:00 PM to 06:00 PM
For the best deal call now

Can't find a batch you were looking for? Contact AP2V Learner Support
Loved reviews? Enquire Now
Structure your learning and get a certificate to prove it
RHCE Training in Jaipur Curriculum
Course Content
No Course Content Found Please Fill Form for Course Content.
Syllabus
Experience 250+ hours of best-in-class content developed by leading faculty & industry leaders in the form of videos, case studies & projects
Industry Project
Project 1

Install RHEL O/S

Deploy enterprise grade redhat Linux o/s manually and automatically on bare metal, virtual machine and on cloud infrastructure.

Project 2

User Management on Linux

Create user/group data store for performing local and remote user login on servers.

Project 3

Permission Management

Understand both DAC and MAC permission management for files security on linux O/s

Project 4

Storage Management

Learn how to perform disk management using fdisk/gdisk and LVM technologies to create scalable storage solutions

Project 5

Networking Stack on Linux

Learn deploying different networking services ( Http, Dhcp, DNS, ftp etc) on Linux o/s

Project 6

Working with automation

Deploy ansible automation tool on linux platform for automatic configuration management on infrastructure resources.
RHCE Training in Jaipur Exam & Certification
Live your dream to be hired by top IT Companies with us, offering an array of professional courses with 100% Job Assistance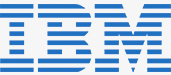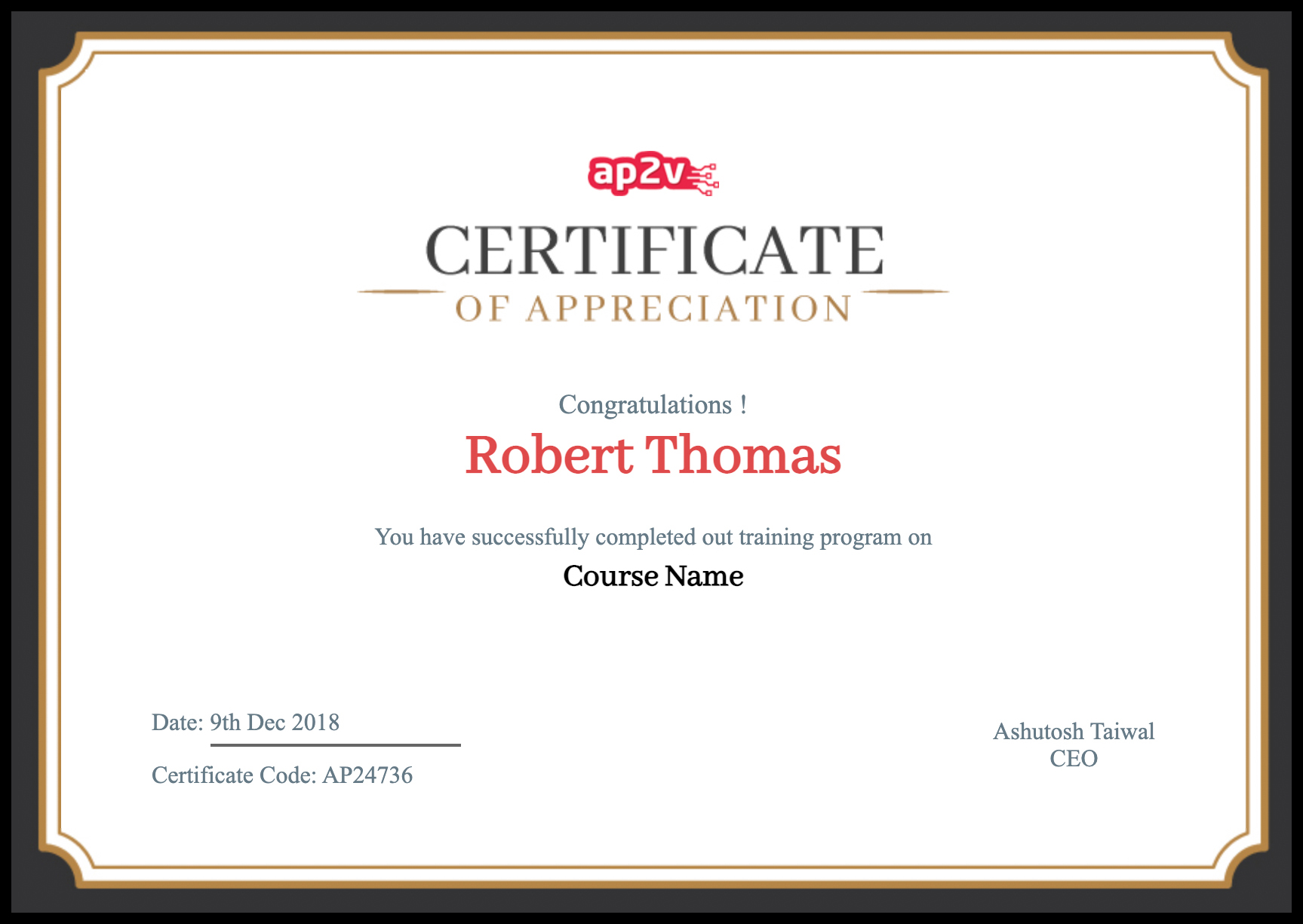 Frequently Asked Questions
Attending the RHCE Training in Jaipur is vital for successfully clearing the official engineering certificate exam conducted by Red Hat Enterprise.
RHCE Certification Cost in Jaipur can cost about 20 thousand to 22 thousand rupees on average from renowned institutions.
You can get quality entry-level RHCE Certification in Jaipur at AP2V's institute at the most reasonable prices.
Forty-five to ninety days and 20 thousand rupees are the regular RHCE Course duration and fees in Jaipur.
AP2V's RHCE Training Institute in Jaipur offers real-time projects to work upon in the classes throughout the course duration.
RHCE expert needs an RHCSA certificate along with years of experience as a RED HAT engineer with certification in RHCSE Course in Jaipur or elsewhere.
To get an advanced RHCE Certification in Jaipur can cost you more than 20 thousand rupees depending upon the institute.
AP2V is the Best RHCE Institute in Jaipur and elsewhere in India to become a Red Hat certified engineer in no time.
Anyone with an RHCSA certification can join RHCE Training Centre in Jaipur at AP2V to become a Red Hat engineer.