Overview
KEY USPS AND CERTIFICATION DETAIL -
| | |
| --- | --- |
| Gain Ideas | Our RHCE Training in Chandigarh assist the candidates by providing ideas and relevant information about the functions of CentOS and handling the workability of Linux. |
| Framework of RHCE | The RCSE Training Institute in Chandigarh will allow the candidates to deal with the RED HAT syllabus in detail so that they can get a clear understanding of RHCE. |
| Profession | The AP2Vs RHCE Certification Course in Chandigarh is one of the best courses that has many amazing job opportunities in the IT market after the course completion. |
Benefits of RHCE Training in Chandigarh
RHCE FUNDAMENTALS & KEY FEATURES -
Our RHCE Training in Chandigarh will help the candidates to become RHCE Certification experts who have deep knowledge and can solve the problems or issues of Centos or RHCSA. Our RHCE Classes in Chandigarh develop the potential in candidates to solve any problem easily and with effective results.
At AP2V, the mentors teach the candidates about the practical application of the certification course in RHCE. Our RHCE Coaching in Chandigarh helps students in learning the programmes and Red Hat configurations and all about the linux platform using the institute's best resources.
The lab facilities that are well mechanised are also provided to help the candidates to develop their programmes and easily work on their practical assignments without facing any difficulty. Our RHCE Institute in Chandigarh develops all the important skills and abilities that will prove to be very helpful to them in their future.
RHCE - COURSE OUTLINE
RHCE Training is very important if a candidate wants to crack the certification exam. Hence, Our RHCE Training Institute in Chandigarh is there to help you. Mentors at AP2Vs RHCE classes in Chandigarh Assist the students in understanding each and every topic that is relevant to the syllabus of RHCE. Our aim is to impart knowledge to the candidates and help them to understand the course syllabus in a much better way, or more specifically, in an interesting way.
WHO SHOULD ENROL IN THIS COURSE?
Candidates who are interested in working in the IT Sector should definitely enrol in this course. Our RHCE Training Institute in Chandigarhteaches the students about RED HAT workability and how to handle Linux in different ways. Students learn the basic functioning of the syllabus topics and develop all the skills at our AP2V institute and become an expert in the RHCE field.
WHY WILL THIS COURSE CHANGE YOUR CAREER?
Our RHCSA Course in Chandigarh can definitely change your career, as if you have knowledge and skills in RedHat, it will surely be very beneficial for you to secure a high-ranking post in an IT company and become an expert in handling computing and programming.
After the RHCE Certification Course in Chandigarh,candidates will be able to use their ideas to create a RedHat virtual machine on the Windows platform without facing any issues. This is expert work, definitely, and the knowledge of the same can be beneficial to candidates in many ways.
TOP COMPANIES HIRES RHCE SPECIALISTS
The best thing about our AP2Vs institute is that it is well known by the world's best IT companies. Many companies have praised the high quality of teaching at AP2V by professional mentors, and that is what makes our AP2V stand out. As a result, the exposure to job opportunities in the RHCE expertise becomes higher. Join our RHCE Training in Chandigarh to be an expert in the RHCE field today!
Insert Image
Upcoming Batches
Oct 01

SAT & SUN Weekend Batch

Filling Fast

Timings - 09:00 AM to 11:00 AM

Oct 15

SAT & SUN (6 WEEKS) Weekend Batch

Timings - 01:00 PM to 03:00 PM

Oct 03

MON & FRI (6 WEEKS)

Filling Fast

Timings - 09:30 AM to 10:30 AM

Oct 17

MON & FRI (6 WEEKS)

Timings - 05:00 PM to 06:00 PM
For the best deal call now

Can't find a batch you were looking for? Contact AP2V Learner Support
Loved reviews? Enquire Now
Structure your learning and get a certificate to prove it
RHCE Training in Chandigarh Curriculum
Course Content
No Course Content Found Please Fill Form for Course Content.
Syllabus
Experience 250+ hours of best-in-class content developed by leading faculty & industry leaders in the form of videos, case studies & projects
Industry Project
Project 1

Install RHEL O/S

Deploy enterprise grade redhat Linux o/s manually and automatically on bare metal, virtual machine and on cloud infrastructure.

Project 2

User Management on Linux

Create user/group data store for performing local and remote user login on servers.

Project 3

Permission Management

Understand both DAC and MAC permission management for files security on linux O/s

Project 4

Storage Management

Learn how to perform disk management using fdisk/gdisk and LVM technologies to create scalable storage solutions

Project 5

Networking Stack on Linux

Learn deploying different networking services ( Http, Dhcp, DNS, ftp etc) on Linux o/s

Project 6

Working with automation

Deploy ansible automation tool on linux platform for automatic configuration management on infrastructure resources.
RHCE Training in Chandigarh Exam & Certification
Live your dream to be hired by top IT Companies with us, offering an array of professional courses with 100% Job Assistance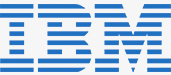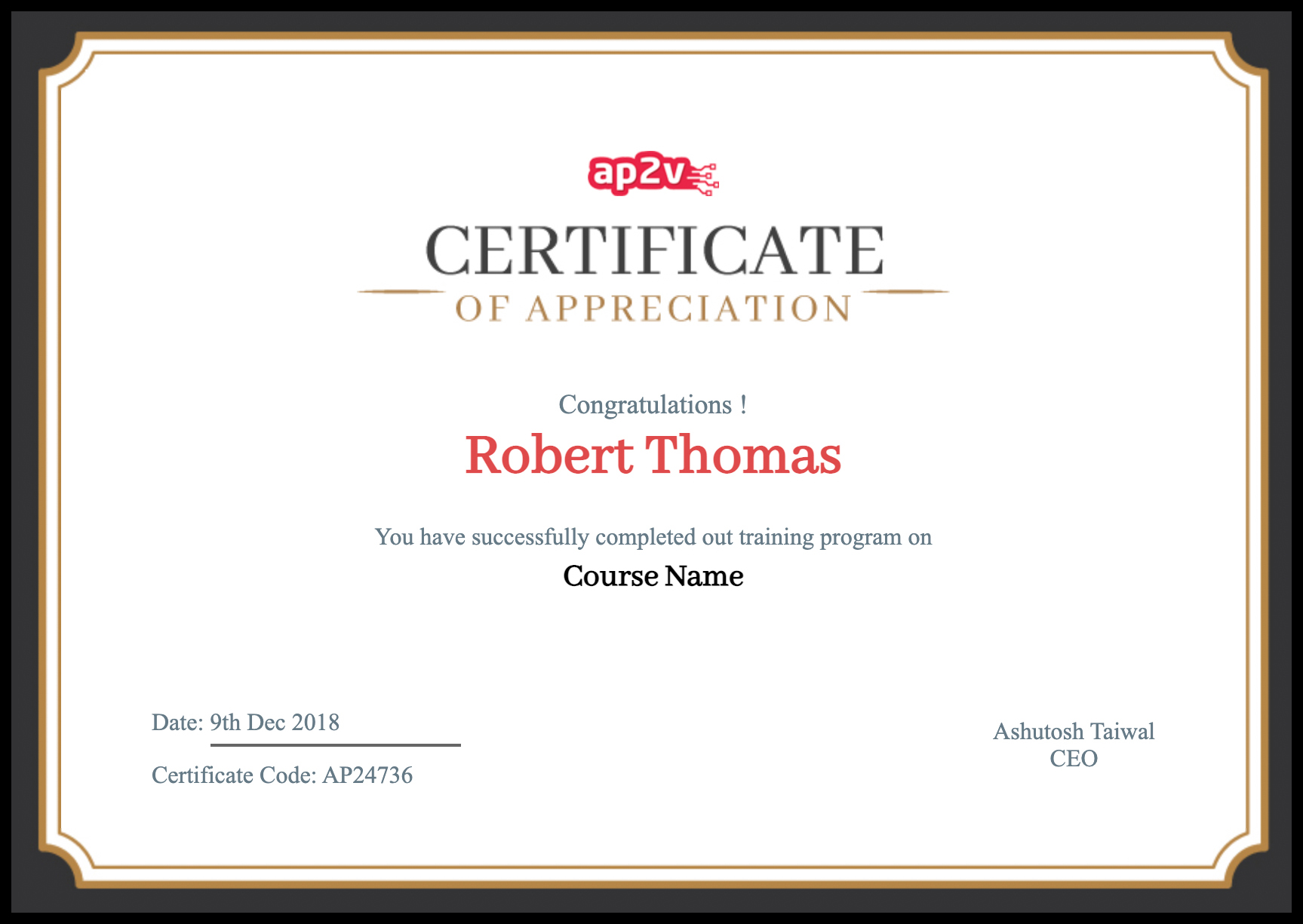 Frequently Asked Questions
The RHCE training institute in Chandigarh will help you become an expert in the RHCE certification course, and that will automatically open the door to the best IT job opportunities for you.
The RHCE certification course in Chandigarh costs only 2000 rupees, which is an affordable price.
You can get the entry-level RHCE Certification in Chandigarh at one of the best institutes, which is the AP2V Institute.
It takes 250+ hours to learn the RHCE certification course in Chandigarh.
AT AP2V you can easily get the RHCE training in Chandigarh with real-time projects.
There are no pre-requirements to enrol in this course. If you are an interested candidate, then you can enrol in the RHCE Certification course in Chandigarh at AP2V.
It only costs INR 2000 to learn an advanced RHCE Certification course in Chandigarh.
AP2V is one of the best RHCE training institutes in India.
You can get the RHCE training in Chandigarh at AP2V Institute, which is the best institute in Chandigarh.
You should definitely attend the Artificial Intelligence training in Chandigarh because demand for Artificial Intelligence courses is very high in the IT field presently.
The Artificial Intelligence course cost in Chandigarh is quite affordable at AP2V Institute.
You can get the entry level Artificial Intelligence certification in Chandigarh from the AP2V institutes.
It will take upto six weeks to learn an Artificial Intelligence course in Chandigarh.
AP2V Institute provides Artificial Intelligence training in Chandigarh with real-time projects.
You should have basic knowledge of artificial intelligence, but otherwise, no other requirements are needed to enrol in an artificial intelligence training course in Chandigarh.