Overview
The Red Hat Certified Engineer Course in Delhi has helped aspiring candidates to engage in the study of the subject. The Red Hat Certified Institute in Delhi, like the AP2V organization, aims to provide the best educational programs for the candidates who opt to acquire knowledge in this field. One must study under AP2V experts to acquire the required expertise in the field of the subject.
KEY USPS AND CERTIFICATION DETAIL -
| | |
| --- | --- |
| Gather knowledge about Red Hat | The students who acquire knowledge about Red Hat can address the problems of cloud computing well and understand the concepts of containerization. |
| Red Hat background study | The aspirants of Red Hat training are provided thorough information about the background of Red Hat and the experts at AP2V help them to comprehend the framework of the topics well. |
| Get the opportunity to secure prospective jobs | The pupils at AP2V are provided with the opportunity to interact with the topmost IT companies and secure prospective career options for the future |
Benefits of RHCE Training in Delhi
This certification is required if you aspire to become a senior-level administrator for Linux systems in a Red Hat Enterprise. The various topics covered during the course include automating maintenance tasks, working with various networking services like FTP, DNS, SSH, and more, IP routing and services, handling runtime kernel behaviour, and many others. Before you appear for RHCE, it is mandatory to get your RHCSA certification.
At AP2V Academy, one of the leading RHCE Training in Delhi, we offer 3 training modules for Linux, including the Red Hat System Administration I (RH124), II (RH134), and III (RH254). Once you complete these 3 training modules, you will be prepared to take up the certification exams of Red Hat (EX200 and EX300) and with the RHCSA and RHCE certifications by your side, you can assist your company with successful migrations and deployments.
WHY CHOOSE AP2V ACADEMY?
We're a reputed RHCE Training Center in Delhi with years of experience and thousands of satisfied students. AP2V Academy has all the required tools and techniques to prepare our candidates to crack their RHCE exams and ensure their certification so that they can advance in their careers.
We begin by expanding your Linux skills with simple explanations and easy to follow examples
All our lessons are conducted by certified trainers with years of expertise in the industry and training
Trainers regularly conduct practical exams, drill sessions, real-life questions, and answers, and review exams to get you ready for your corporate Linux experience
Also, we give our proprietary curriculum to every student, which is considered to be the best for RHCE certifications
Our labs are innovative, advanced, and modern, well-equipped to manage our hands-on and practical approach to teaching
We also use video tutorials for a better understanding of specific commands, locations to inbuilt documentation, and other crucial topics that are relevant to the exams
BENEFITS AFTER COMPLETING THE CERTIFICATION
Once you complete your training and get your certification from the best RHCE Training in Delhi, you are ready to become a Red Hat systems engineer in leading IT firms and top MNCs.
A number of our bright alumni have secured amazing positions in some of the most reputable companies in the world. By completing RHCE certification, you possess the ability to install and configure Red Hat Linux, basic security and firewall, and the X Window System.
You will also be prepared to set up common IP services, handle basic diagnostic and troubleshooting for Linux and perform the essential system administration tasks.
The course will help you understand the limitations of the hardware, and give you a significant real-world experience in Unix and Linux systems along with the knowledge to set up networking like HTTP, DNS, FTP, DHCP, and more.
If you want any further information, please visit https://www.ap2v.com/testimonials/
Upcoming Batches
Oct 01

SAT & SUN Weekend Batch

Filling Fast

Timings - 09:00 AM to 11:00 AM

Oct 15

SAT & SUN (6 WEEKS) Weekend Batch

Timings - 01:00 PM to 03:00 PM

Oct 03

MON & FRI (6 WEEKS)

Filling Fast

Timings - 09:30 AM to 10:30 AM

Oct 17

MON & FRI (6 WEEKS)

Timings - 05:00 PM to 06:00 PM
For the best deal call now

Can't find a batch you were looking for? Contact AP2V Learner Support
Loved reviews? Enquire Now
Structure your learning and get a certificate to prove it
RHCE Training in Delhi Curriculum
Course Content
No Course Content Found Please Fill Form for Course Content.
Syllabus
Experience 250+ hours of best-in-class content developed by leading faculty & industry leaders in the form of videos, case studies & projects
Industry Project
Project 1

Install RHEL O/S

Deploy enterprise grade redhat Linux o/s manually and automatically on bare metal, virtual machine and on cloud infrastructure.

Project 2

User Management on Linux

Create user/group data store for performing local and remote user login on servers.

Project 3

Permission Management

Understand both DAC and MAC permission management for files security on linux O/s

Project 4

Storage Management

Learn how to perform disk management using fdisk/gdisk and LVM technologies to create scalable storage solutions

Project 5

Networking Stack on Linux

Learn deploying different networking services ( Http, Dhcp, DNS, ftp etc) on Linux o/s

Project 6

Working with automation

Deploy ansible automation tool on linux platform for automatic configuration management on infrastructure resources.
RHCE Training in Delhi Exam & Certification
Live your dream to be hired by top IT Companies with us, offering an array of professional courses with 100% Job Assistance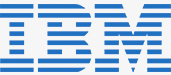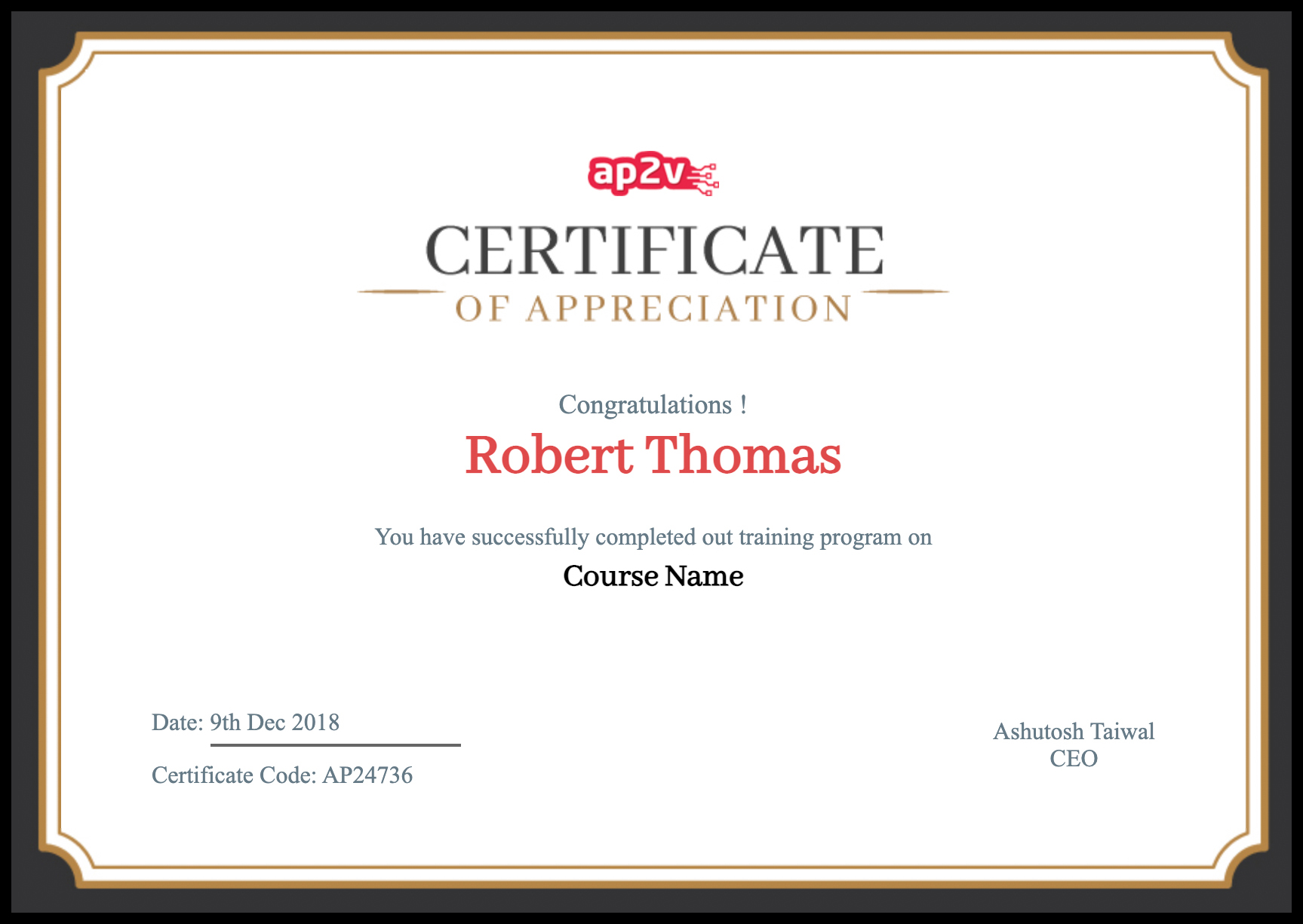 Frequently Asked Questions
The students who opt for studies under the AP2V institute in Delhi are securing a prospective future for themselves
The cost of Red Hat certified engineering in Delhi cost about 1000 INR under AP2V.
AP2V institute in Delhi aims to provide the best Red Hat training to the students with entry-level basic studies and topics.
The Red Hat courses that are offered by AP2V experts are completed within a month.