Skills Covered
Overview
KEY USPS AND CERTIFICATION DETAIL -
| | |
| --- | --- |
| Gain Knowledge | Our Artificial Intelligence Training Course in Chandigarh is focused on developing knowledge in students' all important skills that are related to the syllabus of Artificial Intelligence. |
| Framework of artificial Intelligence | Our Artificial Intelligence Coaching in Chandigarh helps you learn all the basic concepts of each and every topic of the course. |
| Career Opportunities | Once the candidate completes the Artificial Intelligence Certification Course in Chandigarh, he will be able to easily get jobs in IT companies because of their skills and ability to solve all problems easily. |
Benefits of Artificial Intelligence Training Course in Chandigarh
ARTIFICIAL INTELLIGENCE FUNDAMENTALS & KEY FEATURES -
Our Artificial Intelligence Course in Chandigarh has been developed by our AP2V institute so that machine learning topics and insights are all clear to the students. Python is at the heart of all Artificial Intelligence ideologies.Our training institute in Chandigarh helps the students learn all the basics and concepts of the computer language so that it's easier for them to understand the working functions of artificial intelligence. Our institute's mentors teach even the complex concepts in a very simple way that are required in the Artificial Intelligence Certification Course in Chandigarh for clearing the exam.
The AP2Vs Artificial Intelligence Course in Chandigarh will help you to get a certificate by making you understand all the concepts of regression plus the knowledge that is required for data analysis to understand the tough problems in the IT sector and, as a result, come up with the best solutions. This course is highly relevant in the IT sector. To join the course, contact us today!
ARTIFICIAL INTELLIGENCE - COURSE OUTLINE -
The Artificial Intelligence Course in Chandigarh at AP2V Institute is one of the most popular and trending courses. We have made the structure of the course very simple so that it's not like a heavy burden for the students. The Artificial Intelligence classes in Chandigarh are made more interesting and, of course, the best by interactive lectures and question-and-answer sessions.Our faculty member has designed the whole course so that students can learn the decision making process, programme formation, programme designing, programme coding and much more in a simpler way.
WHO SHOULD ENROL IN THIS COURSE?
Aspiring candidates who are interested in pursuing their future career in the IT sector should definitely enrol in this course from our best  Artificial Intelligence Training Institute in Chandigarh. We will help you develop all the concepts and skills required for working in the IT field. By developing strong concepts, you can easily clear the artificial intelligence certification exam and get a well-paid job in an IT company.
WHY WILL THIS COURSE CHANGE YOUR CAREER?
Undoubtedly, our Artificial Intelligence Certification Course in Chandigarh will change your career. The course is focused on learning the important concepts to help you understand the important algorithms in the best way possible. This will help you gain confidence in your artificial intelligence job in the IT field. You will be able to easily solve all the problems that are related to artificial intelligence in no time. The best thing about our Artificial Intelligence Classes in Chandigarh is that the mentors of the institute develop all the important concepts for the students, and the students, in turn, can use all the concepts and skills taught wherever required.
TOP COMPANIES HIRE ARTIFICIAL INTELLIGENCE SPECIALISTS.
The Artificial Intelligence Course in Chandigarh is in the list of the most demanded and trending courses. One can easily think of how much importance it has gained in the IT industry. Many top companies are hiring artificial intelligence experts, so it's much better to get an Artificial Intelligence certification course to show the companies when needed.
Upcoming Batches
Oct 01

SAT & SUN Weekend Batch

Filling Fast

Timings - 09:00 AM to 11:00 AM

Oct 15

SAT & SUN (6 WEEKS) Weekend Batch

Timings - 01:00 PM to 03:00 PM

Oct 03

MON & FRI (6 WEEKS)

Filling Fast

Timings - 09:30 AM to 10:30 AM

Oct 17

MON & FRI (6 WEEKS)

Timings - 05:00 PM to 06:00 PM
21% OFF Expires in D H M S

Can't find a batch you were looking for? Contact AP2V Learner Support
Loved reviews? Enquire Now
Structure your learning and get a certificate to prove it
Artificial Intelligence Training Course in Chandigarh Curriculum
Course Content
No Course Content Found Please Fill Form for Course Content.
Syllabus
Experience 250+ hours of best-in-class content developed by leading faculty & industry leaders in the form of videos, case studies & projects
Artificial Intelligence Training Course in Chandigarh Exam & Certification
Live your dream to be hired by top IT Companies with us, offering an array of professional courses with 100% Job Assistance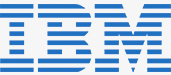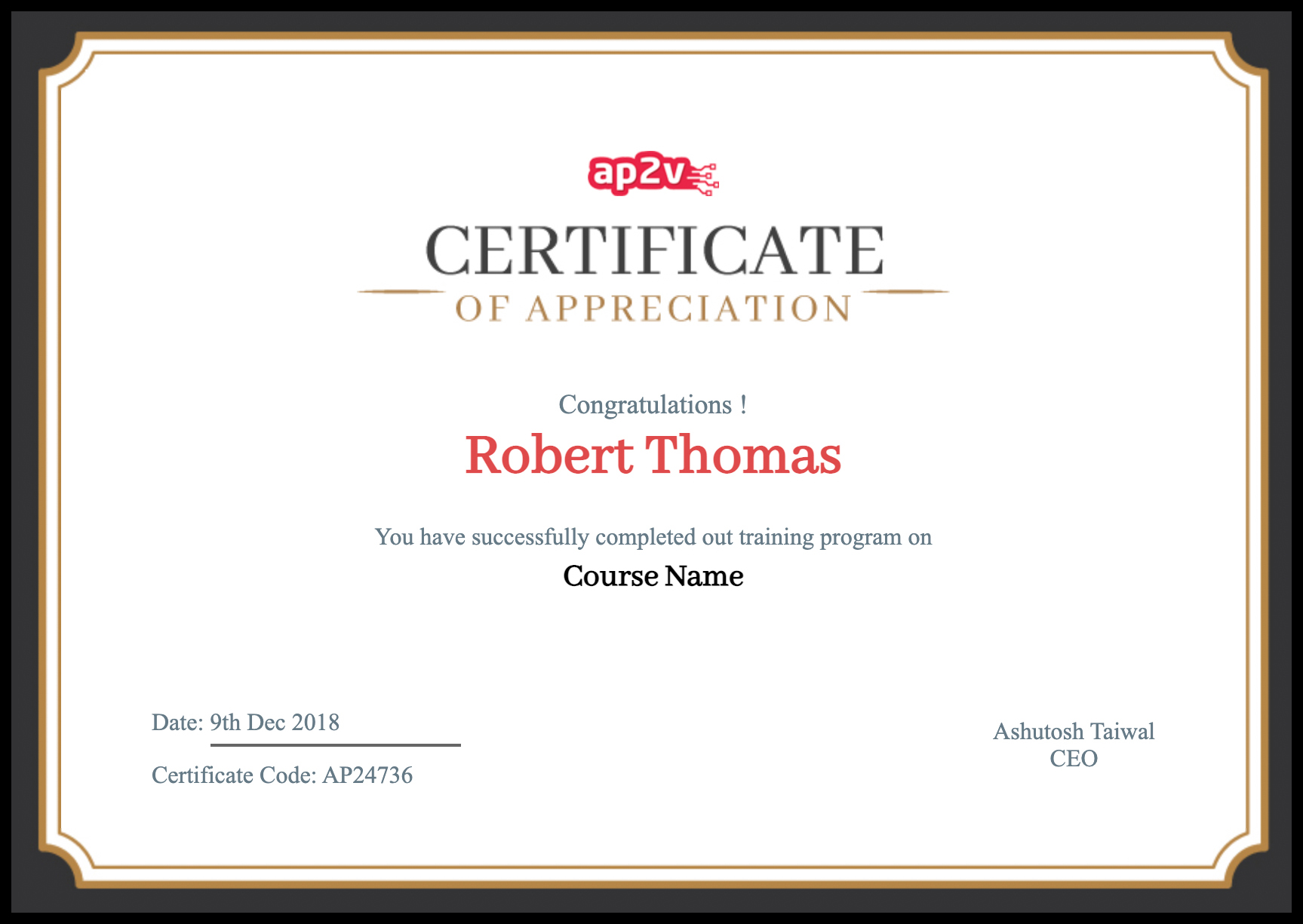 Frequently Asked Questions
The cost of the Artificial Intelligence course in Chandigarh is 9,999.
AP2V is the best institute that provides the best Artificial Intelligence certification course in Chandigarh, India.
You can get Artificial Intelligence training in Chandigarh at the AP2V Institute.
It can take around 45 days to complete the course.