Overview
AWS certification is the best and most well-known certification in the IT industry globally. This is also attributed to the market for cloud services expanding by 13% over the previous five years. Due to competition and other outside factors, using cloud platforms for storing and working has become crucial for businesses. Your professional options will therefore be improved by the knowledge and skills that the certifications give you. If you work for an IT or cloud development company, it represents one of the key stepping stones.
KEY USPS AND CERTIFICATION DETAIL
| | |
| --- | --- |
| Industry-linked syllabus |  The foundation of the syllabus is built on industrial careers and futuristic growth. The syllabus includes varied features and concepts related to cloud computing. This helps in nurturing your potential and capabilities. |
| Renowned and best teachers |  Since industry experts are recruited to develop the syllabus, every institute in Navi Mumbai employs the best talents for teaching students and IT professionals. Renowned, skilled and motivated staff not only provide professional skills but also helps the students for preparing with futuristic challenges. |
| Highly Oriented with career. | Since the syllabus is developed per industrial regulations and requirements, it helps you acquire high career growth opportunities accompanied by a good salary and accountabilities. |
Benefits of AWS Training in Navi Mumbai
FUNDAMENTALS AND KEY FEATURES
AWS services practitioners in Navi Mumbai provide all the important facilities that help create a sturdy foundation of cloud platforms. The courses for practitioners will include the following features. 
Identifying issues that are high risk. 
It provides guidelines that help the IT team mitigate the risks.
It also details data configuration and managing capabilities for ensuring accessibility in all networks. 
It provides guidelines to identify security-related threats and solutions for coping with the challenges. 
It also provides knowledge and experience for dealing with accounting and billing applications.
The students will be able to configure the distribution of clouds for managing challenges in the longer term. 
SKILLS SETS COVERED
AWS Cloud Practitioner certificates are currently held by hundreds of thousands of people. The program for AWS certification program in Navi Mumbai includes a primer, cloud foundations, microservice platforms, and containers, managing large data, cloud security, and other topics.
AWS Training in Navi Mumbai cloud competence to assist individuals in showcasing in-demand skills and organizations in creating efficient, creative teams for cloud initiatives utilizing AWS. Choose from a variety of certification examinations by job and specialty that are intended to enable people and teams to achieve their particular objectives.
This certification will help you to learn more about the role-based certifications for people in the Cloud Practitioner, Architect, Developer, and Operations roles.
Outline of course of AWS certification
The main aim of the AWS certification course is to provide experience on AWS and the cloud. The course outlines will provide an overview of
Virtualization and needs.
Defining Cloud Computing 
Data centre and related elements. 
Enabling students to categorise computing services and models of deployment. 
Introduction in AWS global infrastructures 
Services available in AWS
 The courses will provide easy sign-ups and free-tier accounts, exploding Consoles, and configuring CLI. 
WHO SHOULD ENROL FOR THE COURSE?
 AWS practitioners require cloud-related knowledge. Hence IT professionals, system admins, analysts in big data, IoT developers, web developers, and graduates and freshers in the IT industry. However, AWS is accessible to everybody. No prior knowledge is necessary to learn AWS. You can get started by reading manuals, taking a look at instructive websites, and watching YouTube videos. Additionally, you can sign up for online courses as well.
COURSE STRUCTURE
AWS certifications provide concepts and theories such as security management, object storage, and services related to networking and supervising. The course structure will include 
Introductory concepts of cloud and computing
Introductory concepts for AWS and related architecture design prospects. 
Concepts of security and AWS responsibilities models. 
WHY WILL THIS COURSE CHANGE YOUR CAREER?
 If you are working as an IT professional or planning to build a business, then AWS Training in Navi Mumbai is best for you. 
Many entrepreneurs and managers often find it difficult to implement ideas logically and practically. The education from practitioners will help to polish relevant competencies and help you to be functional. 
Even though you are not a businessman, the course will provide you with good and reliable jobs within the IT sector. Most niche business uses cloud-based platforms to optimize and efficiency of operations. 
Many big companies hire AWS-certified students, thus providing you with high-paying salaries and accountable jobs. 
TOP COMPANIES THAT HIRE AWS SPECIALISTS
AWS expertise is among the top skills that employers are looking for. All tech companies hire AWS specialists. Many global and national companies hire AWS specialists, including Accenture, Tata Consultancy Services, IBM, Capgemini, Inpetro, Mindtree, and others. The opportunities on the international level are also high as the majority of organizations are using cloud-based platforms for running the business of small, medium, and large organizations.  
Upcoming Batches
Oct 08

SAT & SUN Weekend Batch

Filling Fast

Timings - 09:00 AM to 11:00 AM

Oct 22

SAT & SUN (6 WEEKS) Weekend Batch

Timings - 01:00 PM to 03:00 PM

Oct 10

MON & FRI (6 WEEKS)

Filling Fast

Timings - 09:30 AM to 10:30 AM

Oct 24

MON & FRI (6 WEEKS)

Timings - 05:00 PM to 06:00 PM
61% OFF Expires in D H M S

Can't find a batch you were looking for? Contact AP2V Learner Support
Loved reviews? Enquire Now
Structure your learning and get a certificate to prove it
AWS Training in Navi Mumbai Curriculum
Course Content
• Introduction to Cloud Computing
• Why Cloud Computing?
• Benefits of Cloud Computing
• Public Cloud
• Private Cloud
• Hybrid Cloud
• Community Cloud
• Infrastructure as a Service
• Software as a Service
• Platform as a Service
• What is virtualization?
• Virtualization and cloud computing
• Types of virtualization
• Virtualization terminologies • Hypervisor
Introduction to AWS

Introduction to the AWS products

Regions and Availability Zones

Signing up for AWS

AWS Free usage tier

Introduction AWS management console
Understanding AMI

Launching your first AWS instance

On-demand instance pricing

Reserved Instance Pricing

Spor instance pricing



Spot instance pricing

Setting up security

Security group

Choosing the AMI

Creating the new AMI

IP Addresses Scheme

Public and Private IP's

Deploying a new instance from the created AMI

AMI Migrations

Key Pairs

Elastic IP's

Exercise(s)
Introduction to ELB

Basic ELB concepts



Internet-facing ELB

VPC-facing ELB

Create an ELB (Elastic Load Balancer)

Adding and removing instances on ELB

Exercise(s)
Syllabus
Experience 250+ hours of best-in-class content developed by leading faculty & industry leaders in the form of videos, case studies & projects
Industry Project
Create LAMP setup on aws using ec2, s3, rds and elb services

Project 2

Isolation resources using VPC's

Customized virtual infrastructure with high end isolation with VPC service. Integrate Route53 in the mix for proper dns support.

Project 3

Cloud Automation

Performing infrastructure automation with IAC tool cloud formation templates
AWS Training in Navi Mumbai Exam & Certification
Live your dream to be hired by top IT Companies with us, offering an array of professional courses with 100% Job Assistance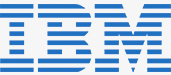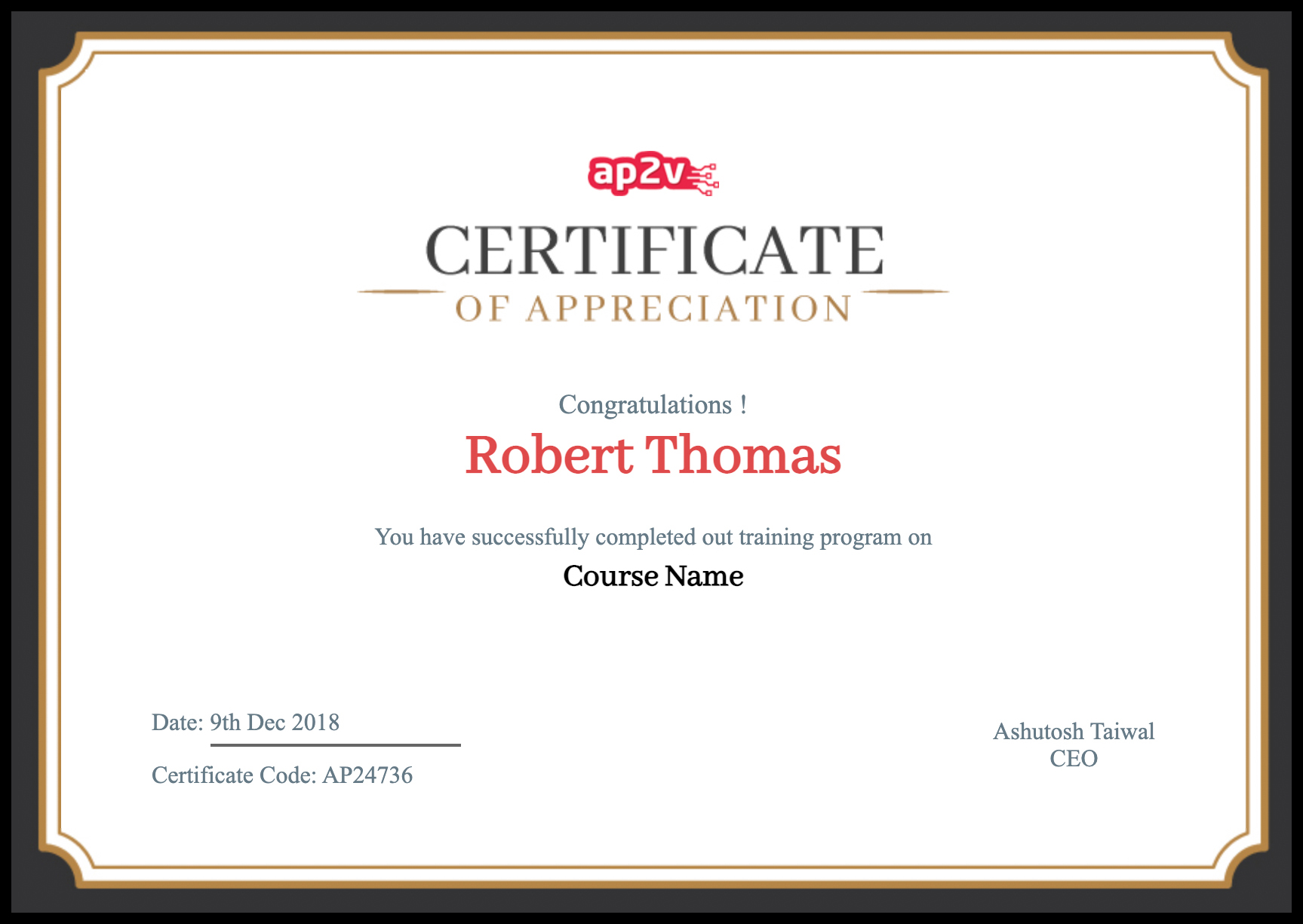 Frequently Asked Questions
AWS Training in Navi Mumbai