Overview
Key USPs and Certification Detail -
| | |
| --- | --- |
| 1. Learning That Is Flexible | AP2V's AWS Solutions Architect Associate Training Course in Puneprovides students with academic versatility since there are zero restrictive constraints as well as prohibitions in our curriculum content. Students can list their preferences, then experienced skilled advisors will assist students using a variety of classroom resources. |
| 2. Opportunities for Jobs | After passing the AWS Solutions Architect Associate certification course in Pune, students can have unlocked the door to a plethora of professions as well as employment prospects. |
| 3. Absolute Direction | Our trained & expert advisors provide specialized orientation as well as an admonition to our learners, as well as assistance in preparing for the AWS Solution Architect Associate Certification course in Pune. |
Benefits of AWS Training in Pune
AWS Architect Solutions Associate Fundamentals & Key Features - 
Individuals who seek to pursue the AWS Architect Solutions Associate Course in Pune can do so through enrolling at AP2V institute in both online and in-person formats. AP2V has global facilities, and also lecturers and advisors with lots of practical expertise, and hence will deliver the greatest advice to enrollments in the AWS Architect Solutions Associate Training Center in Pune.
Participants would additionally be able to participate in online demo sessions for AWS solutions architect Associate Coaching Classes in Pune. When students encounter specific questions or concerns, then they also can speak to our experts. Our trainers will respond to any questions and deliver online lectures. Among the most exciting aspects of earning the Certification from our institute is the opportunity to collaborate on real tasks.
 AWS Architect Solutions Associate- Course Outline - 
AP2V is one of the top institutes in Pune that offers quite low-cost courses as the AWS Solution Architect Associate Coaching Classes in Pune. If a person chooses to pursue certified professional programs from a distance or digitally, AP2V is a good option. It's the tremendously best cost-effective strategy.
There is no great disparity between traditional and virtual classes because you'll have access to any educational resources, multimedia presentations, projects, and so forth. You would also be likely to converse freely with the advisors. Students may attend the training and acquire new skills from the convenience of their own homes. Following attainment of the AWS solution Architect associate certification in Pune, AP2V emphasizes giving participants exposure to training materials for prospective consideration.
Who Should Enroll In This Course?
The AWS Solution Architect Associate Coaching classes in Pune are ideal for IT students, as well as individuals who aspire to operate in the IT industry. Applicants should be conversant with coding programs and have a working knowledge of Microsoft. This personnel should be able to demonstrate and execute all five elements of the AWS Well-Architected Application. It will assist students in grasping all of the ideas and gaining a thorough comprehension of the AWS Solution Architect Associate certification course in Pune.
Why Will This Course Change Your Career? 
Getting certified would surely boost your reputation in the eyes of future recruiters. The AWS Solutions Architect Associate training course in Pune– can assist you in finding a well-paying career at any large organization in or abroad of Country. Once you've defined your goals, you can truly study. If you're a competent computer programmer that has previously managed multiple cloud storage projects, you could take AWS examinations with little or no preparation.
We offer the Best AWS Solution Architect Associate Coaching Classes in Pune and teach students in such a way that they understand every concept and part of the syllabus. We provide classes not just in offline mode, but also in online mode. Students who live far from the institute and are unable to attend offline classes daily can benefit from online classes. Our AWS Solution Architect Associate training institute in Pune will assist you in obtaining certification and becoming an AWS Solution architect associate specialist.
Top companies Hire AWS Cloud Specialists
The popularity of AWS solution architect associate certification training in Pune specialists has skyrocketed in or around the Technology sector. Lots of prospective individuals are scurrying in to carve out a career in the IT field, thus the opportunities are infinite. As a result, many major firms value theAWS Training in Pune. As a result, if you properly complete the program, you have a good chance of being employed by the best corporation.
 
Upcoming Batches
Dec 11

SAT & SUN Weekend Batch

Filling Fast

Timings - 07:00 AM to 09:00 AM

Dec 25

SAT & SUN (6 WEEKS) Weekend Batch

Timings - 08:30 PM to 11:30 PM

Dec 13

MON & FRI (6 WEEKS)

Filling Fast

Timings - 08:30 PM to 11:30 PM

Dec 27

MON & FRI (6 WEEKS)

Timings - 08:30 PM to 11:30 PM
10% OFF Expires in 01 D 13 H 29 M 20

Can't find a batch you were looking for? Contact AP2V Learner Support
Loved reviews? Enquire Now
Structure your learning and get a certificate to prove it
AWS Training in Pune Curriculum
Requirements
Requirements For this Course is Here...
Pre Requirements
None
Course Content
Syllabus
Experience 250+ hours of best-in-class content developed by leading faculty & industry leaders in the form of videos, case studies & projects
Industry Project
Create LAMP setup on aws using ec2, s3, rds and elb services

Project 2

Isolation resources using VPC's

Customized virtual infrastructure with high end isolation with VPC service. Integrate Route53 in the mix for proper dns support.

Project 3

Cloud Automation

Performing infrastructure automation with IAC tool cloud formation templates
AWS Training in Pune Exam & Certification
Live your dream to be hired by top IT Companies with us, offering an array of professional courses with 100% Job Assistance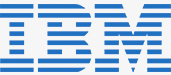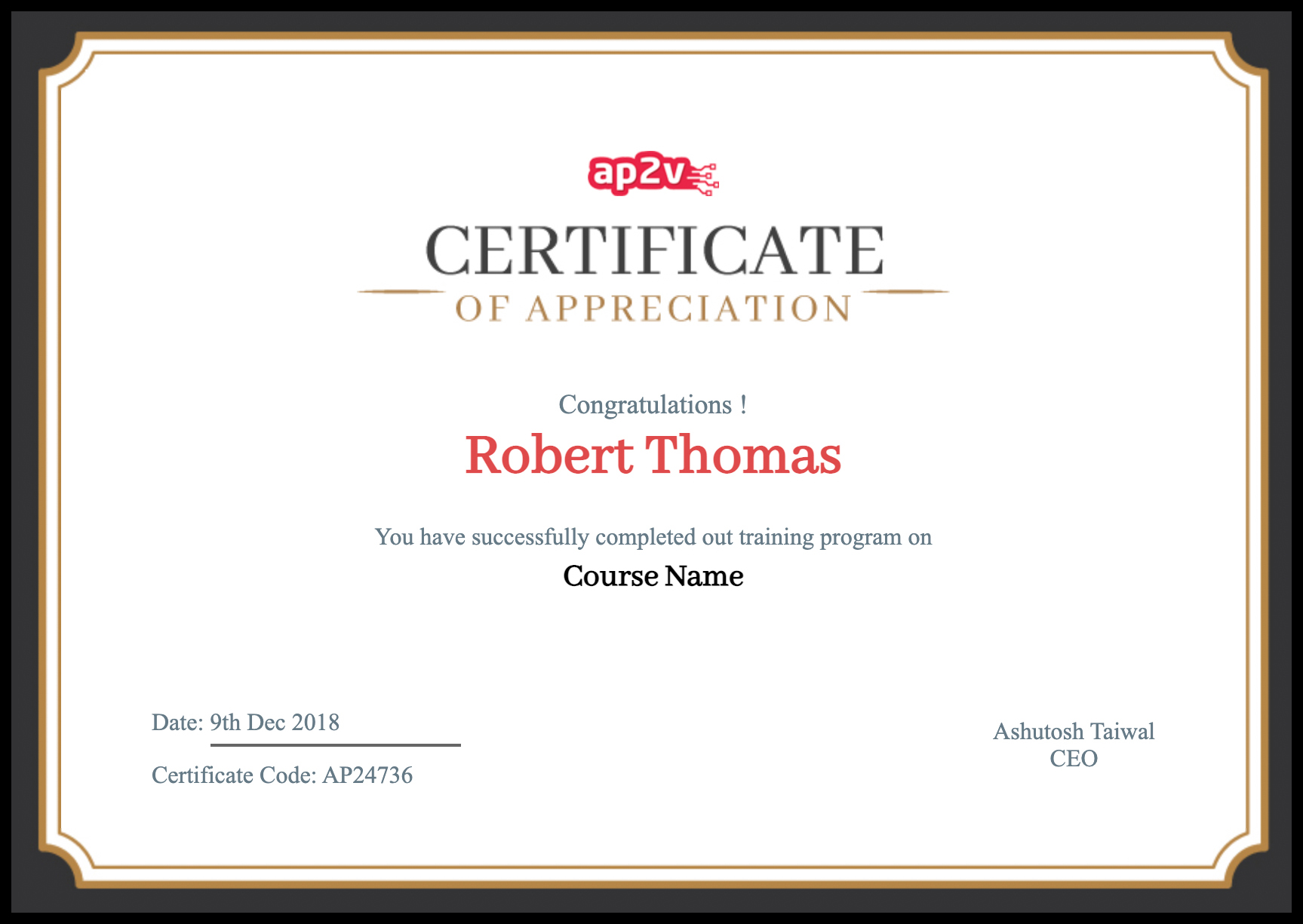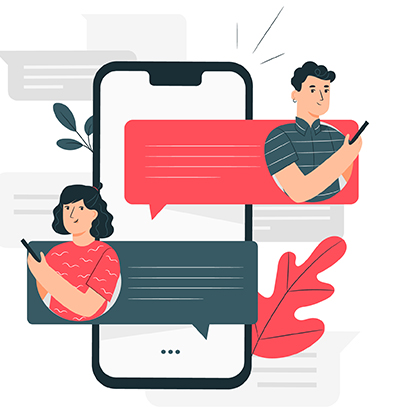 AWS Training in Pune Reviews
Frequently asked questions
You get various benefits of attending AWS Solution architect Associate Training in Pune because it gives diverse job opportunities and higher-paid salaries.
It just costs 9,999 for AWS Solution Architect Associate Course Cost in Pune.
You can get entry-level AWS Solution Architect Associate Certification in Pune at AP2V Institute.
Learning AWS solution Architect Associate in Pune will take only 250+ hours.
AP2V is the best institute that provides the Best AWS Solution Architect Associate Training in Pune with real-time projects.
There are no such pre-requirements to be an AWS Solution Architect Associate Expert.
It is quite affordable to learn advanced AWS Solution Architect Associate Pune.
AP2V is one of the Best institutes for AWS Solution Architect Associates' Training Course in Pune, India.
AP2V institute is the best for providing AWS solution Architect Associate Training in Pune.