Overview
Key USPs and Certification Detail -
1. Learn Essential tools

Students can understand and learn to use tools that are important while handling documents and files, directories, and other skills required from the Best RHCSA Coaching in Mumbai city.

2. RHCSA Framework

Students will be able to execute the skills and determine the methodologies used in the RHCSA framework by enrolling in the Best RHCSA Coaching Center in Mumbai city.

 

3. Use skills and Knowledge

Students can enrol in the RHCSA Training in Mumbaicity and learn to configure systems and create their attributes and other file systems. They will also be able to manage security easily.

 

 
Benefits of RHCSA Training in Mumbai
RHCSA Certification - Fundamentals & Key Features 
The AP2Vs RHCSA Course will help the students to understand and configure file systems and gain knowledge of the AP2Vs RHCSA course in Mumbai. The RHCSA course focuses more on the installation and creation of the Linux system of Red Hat and attaches the system administration to many services that are running on live networks. It is a very popular Linux certification course and allows you to learn various skills that will prove very helpful to you in your future. That's why the APSVs RHCSA Certification Course in Mumbai city offers you the Best RHCSA course and provides the complete RHCSA or Red Hat Certified System Administrator training in Mumbai city. There's a big reason why the RHCSA course is popular among students. It is because after students learn many skills and understand various systems to configure files and much more. After learning the skills by doing the RHCSA course, students will be able to manage groups easily and configure systems such as installation of software, security management, and basic configuration of SELinux and other core services.
Course Outline- RHCSA Training in Mumbai
The APVs RHCSA Course in MumbaiCity helps you learn various skills such as network configuration, managing system resources, administering remote systems using graphical techniques, Install firewall configuration, Managing SELinux, Volume management, maintaining kernel modules, managing virtual machines, protection, and strong security and deployment of file-sharing services, command and govern line process management, etc. Each course outline mentioned here has its objective, and students can learn to manage services like Red Hat easily. The course is designed in such a way that every important part is covered in it and students can understand everything in a very easy and simple way.
Who Should Enroll In This Course?
The RHCSA Course should be taken by students who want to pursue their career in RHCSA. Students who want to become RHCSAs in the future should enroll in this course. This course is designed for students but also for experienced administrators who are seeking to learn skills. IT professionals should also enroll in this course if they want to become a Red Hat Certified engineer. The Best RHCSA Course Institute in Mumbai city is AP2V. Therefore, you can enroll in the RHCSA Course in AP2V for the best learning experience.
Why Will This Course Change Your Career?
There are many RHCSA Training Institutes in Mumbai city. The AP2V RHCSA course in Mumbai city can change and skyrocket your career. After completing the RHCSA Certification Course in Mumbai city, students can pursue higher-level courses and take a turn towards achieving higher levels in their careers. The other advanced courses that students can do are RHCSS, RHCA, RHCSDS, RHCE, and many more. After completion of these high-level courses, a student can become an administrator at the top level. There are various opportunities after completion of the RHCSA Certification Course in Mumbai. The skills that you learn from pursuing the RHCSA Certification course in Mumbai city will further help you in managing higher security file systems and many more things.
At the initial phase of their career, students can expect to become a Linux system administrator, and after working as an administrator and gaining good experience, you can take on more important roles for the company. After completing the RHCSA Training in Mumbai, when you get expertise in this field, you can work in more top positions. Therefore, doing an RHCSA certification course in Mumbai city will prove very beneficial for your career. From being an administrator to being a top-level officer, you can take your career to higher levels. Starting a career in the RHCSA field is the best notion one could think of.
Top Companies Hire RHCSA Specialists
Many top companies hire RHCSA specialists. If you also want to become an RHCSA specialist and want top companies to hire you, then you should enroll in the RHCSA Training in Mumbai. There are numerous opportunities in this field, so if you plan to start your career in RHCSA, your career will undoubtedly improve in a short period. The RHCSA courses help you to understand all the important skills so that you can use them whenever you need them.
Upcoming Batches
Jun 25

SAT & SUN Weekend Batch

Filling Fast

Timings - 09:00 AM to 11:00 AM

Jul 09

SAT & SUN (6 WEEKS) Weekend Batch

Timings - 01:00 PM to 03:00 PM

Jun 27

MON & FRI (6 WEEKS)

Filling Fast

Timings - 09:30 AM to 10:30 AM

Jul 11

MON & FRI (6 WEEKS)

Timings - 05:00 PM to 06:00 PM
78% OFF Expires in D H M S

Can't find a batch you were looking for? Contact AP2V Learner Support
Loved reviews? Enquire Now
Structure your learning and get a certificate to prove it
RHCSA Training in Mumbai Curriculum
Course Content
● Accessing the Command Line Using the Local Console
● Accessing the Command Line Using the Desktop
● Executing Commands Using the Bash Shell
● Defining the Anaconda Kickstart System
● Deploying a New Virtual System with Kickstart
● The Linux File System Hierarchy
● Locating Files by Name
● Managing Files Using Command- Line Tools
● Matching File Names Using Path Name Expansion
SA2: RED HAT SYSTEM ADMINISTRATION II
● Regular Expression Fundamentals
● Matching Text with grep
● Reading Documentation Using man Command
● Reading Documentation Using pinfo Command
● Reading Documentation in/usr/share/doc
● Getting Help From Red Hat
Syllabus
Experience 250+ hours of best-in-class content developed by leading faculty & industry leaders in the form of videos, case studies & projects
Industry Project
Project 1

Install RHEL O/S

Deploy enterprise grade redhat Linux o/s manually and automatically on bare metal, virtual machine and on cloud infrastructure

Project 2

User Management on Linux

Create user/group data store for performing local and remote user login on servers.

Project 3

Permission Management

Understand both DAC and MAC permission management for files security on linux O/s

Project 4

Storage Management

Learn how to perform disk management using fdisk/gdisk and LVM technologies to create scalable storage solutions

Project 5

Networking Stack on Linux

Learn deploying different networking services ( Http, Dhcp, DNS, ftp etc) on Linux o/s

Project 6

Working with automation

Deploy ansible automation tool on linux platform for automatic configuration management on infrastructure resources.
RHCSA Training in Mumbai Exam & Certification
Live your dream to be hired by top IT Companies with us, offering an array of professional courses with 100% Job Assistance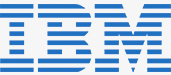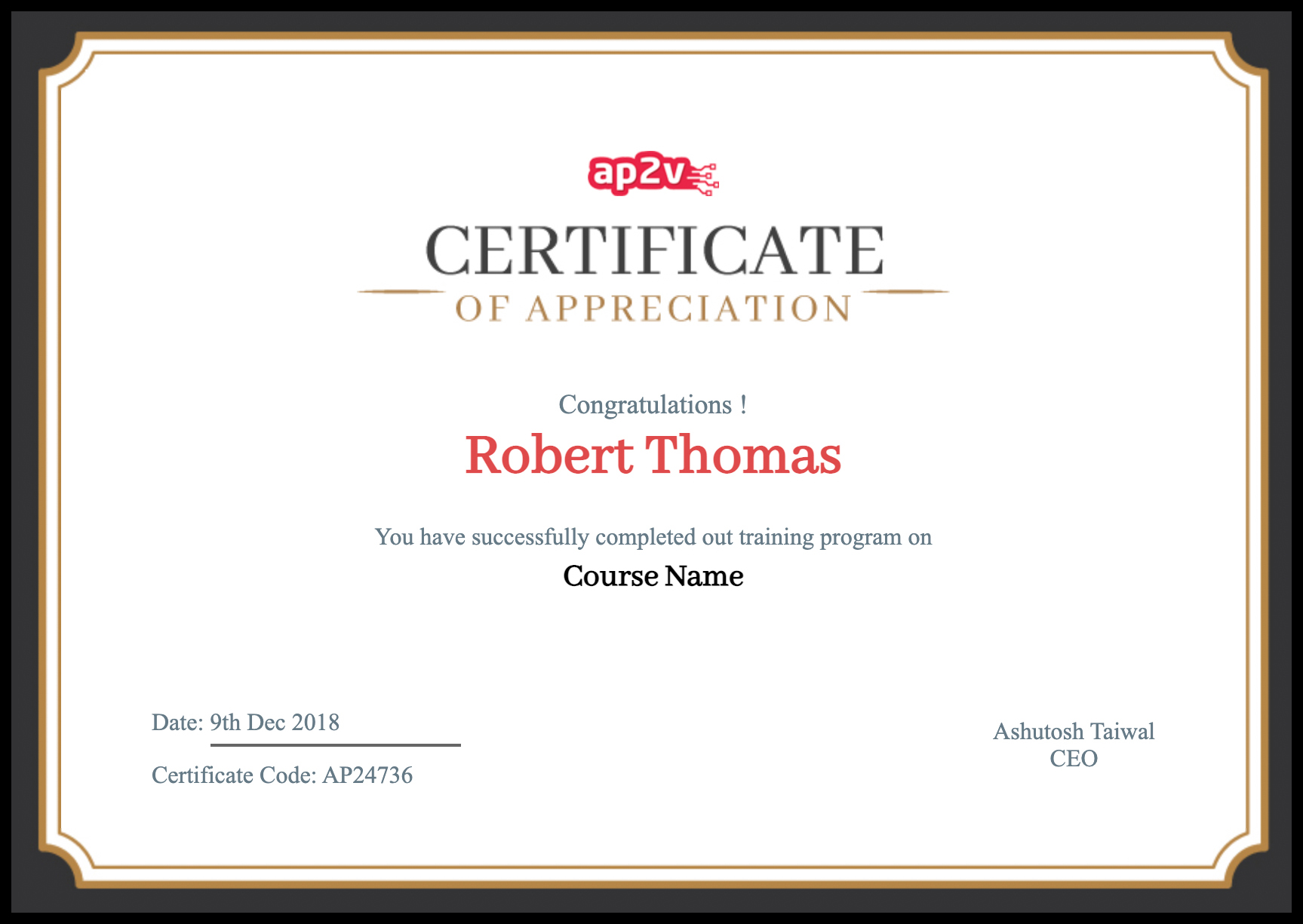 Frequently Asked Questions
The RHCSA course will help you become an expert in the field of Linux system management. The best RHCSA training institute in Mumbai is AP2V.
It depends on which training you enroll in for the RHCSA course. The RHCSA certification cost in Mumbai usually starts at 18k.
You can enroll in AP2Vs' entry-level RHCSA certification course in Mumbai city as it's the best RHCSA coaching institute in Mumbai.
It only takes 5-10 days to learn an RHCSA course in Mumbai city. You can even enroll in a 2-day course, depending on how much and how fast you want to acquire the skills.
RHCSA Training in Mumbai city is best with real-time projects, so you can go for it.
You must have completed an RHCSA course to become an expert in this field. AP2V offers the best RHCSA coaching institute in Mumbai city.
It depends on which RHCSA training institute in Mumbai city you enroll in. The RHCSA training institute in Mumbai says the cost varies from one institute to another.
AP2V is the best institute for RHCSA courses in India. So, if you are looking for the best RHCSA certification course in Mumbai, you can enroll in AP2V.
There are many RHCSA training institutes in Mumbai city. AP2Vs RHCSA coaching center in Mumbai city is the best.