Overview
KEY USPS AND CERTIFICATION DETAIL -
| | |
| --- | --- |
| Revered Faculty | The revered faculty of AP2v's RHCSA Centre in Pune is equipped with years of experience in the IT industry. They have successfully created hundreds of RHCSA candidates over the years. |
| Real-time Experience | Our RHCSA Coaching in Pune focuses on practical application profoundly. The pedagogical style is greatly oriented on active learning methods and aims to build practical skills within the enrolled students. |
| Career Growth | Throughout our RHCSA Classes in Pune, we focus on imbibing knowledge that would be used while operating an administration system rather than giving textual knowledge of Red Hat and Linux. |
Benefits of RHCSA Training in Pune
RHCSA FUNDAMENTALS & KEY FEATURES -
Through the RHCSA Coaching in Pune, you will be able to establish that you are fully equipped with the system administration of the Red Hat Enterprise Linux Environment. Linux is open-source and allows a lot of flexibility in working. It is highly cost-effective. It is thus preferred in the industry. Some of the fundamentals and salient features of it are:-
It deals with installing, running, and operating the system and ensuring its efficiency.
Managing virtual machines for the smooth functioning of the company
Creating automation following the demands of the niche.
Performing storage configuration through partitions and logistics.
Monitoring and managing the security of the system to ensure the safety of the data as well as its confidentiality.
Our RHCSA Classes in Pune follow the most innovative pattern of teaching to ensure that the student can comprehend everything completely. All your doubts would be cleared anytime by our virtuous teachers throughout the course.
RHCSA COURSE OUTLINE -
The comprehensive course outline of the RHCSA course makes Ap2v the Best RHCSA Institute in Pune. Some of the components of the course include:
Security management: It focuses on maintaining a safe and favorable system environment to facilitate the secure functioning of the niche.
Shell scripts: Learn how to create shell scripts for the system.
System configuration and management:  It involves learning management of system files and dealing with virtual machines.
WHO SHOULD ENROLL IN THIS COURSE?
Anyone seeking to get an RHCSA Certification in Pune via Red Hat at affordable prices without compromising the quality can enroll for our course. Additionally, freshers looking for a flourishing career in the IT industry can find this course helpful. Professionals, who are unsatisfied with their current career pace, should enroll in the training program to give their career the necessary push. The curriculum has no prerequisites. Hence, anyone and everyone who wants to learn something new can enroll.
WHY WILL THIS COURSE CHANGE YOUR CAREER?
After availing of the certification from RHCSA Training in Pune, you will be able to get a salary of around 40 thousand per month as a full-fledged Red Hat system administrator. And with due time, you will be able to make over 12 lakhs per anum. Thus, the course is highly prolific for your career in many ways. Some of them are:-
Given the system security and flexibility of Linux, all the dominant companies are shifting to Red Hat Linux. Therefore, the demand for certification is bound to increase rapidly with time.
The course will not only give you a job position but will also make you capable enough of retaining the position. In other words, the training program will give you the practical skills of managing and configuring files and working proficiently with the operating system. 
Internationally, the demand for the skills of RHCSA is high. Thus, the chance of you getting hired by multinational companies abroad will significantly increase with the training of our RHCSA Institute in Pune.
With the certification, you can land the job of an Information system engineer, Linux support system engineer, Senior system administrator (with experience), and several other high-paying jobs. Thus, availing of the program at our RHCSA Training Institute in Pune will open multiple doors of success for you.
TOP COMPANIES HIRE RHCSA SPECIALISTS
The most prominent companies and multinationals are shifting to Linux because of the system security it offers. Therefore, the value of an RHCSA Training in Pune will only increase with time in the IT industry. The certificate will allow you to show recruiters that you have all the motivation and skills for the applied post. 
 
Upcoming Batches
Oct 01

SAT & SUN Weekend Batch

Filling Fast

Timings - 09:00 AM to 11:00 AM

Oct 15

SAT & SUN (6 WEEKS) Weekend Batch

Timings - 01:00 PM to 03:00 PM

Oct 03

MON & FRI (6 WEEKS)

Filling Fast

Timings - 09:30 AM to 10:30 AM

Oct 17

MON & FRI (6 WEEKS)

Timings - 05:00 PM to 06:00 PM
For the best deal call now

Can't find a batch you were looking for? Contact AP2V Learner Support
Loved reviews? Enquire Now
Structure your learning and get a certificate to prove it
RHCSA Training in Pune Curriculum
Course Content
● Accessing the Command Line Using the Local Console
● Accessing the Command Line Using the Desktop
● Executing Commands Using the Bash Shell
● Defining the Anaconda Kickstart System
● Deploying a New Virtual System with Kickstart
● The Linux File System Hierarchy
● Locating Files by Name
● Managing Files Using Command- Line Tools
● Matching File Names Using Path Name Expansion
SA2: RED HAT SYSTEM ADMINISTRATION II
● Regular Expression Fundamentals
● Matching Text with grep
● Reading Documentation Using man Command
● Reading Documentation Using pinfo Command
● Reading Documentation in/usr/share/doc
● Getting Help From Red Hat
Syllabus
Experience 250+ hours of best-in-class content developed by leading faculty & industry leaders in the form of videos, case studies & projects
Industry Project
Project 1

Install RHEL O/S

Deploy enterprise grade redhat Linux o/s manually and automatically on bare metal, virtual machine and on cloud infrastructure

Project 2

User Management on Linux

Create user/group data store for performing local and remote user login on servers.

Project 3

Permission Management

Understand both DAC and MAC permission management for files security on linux O/s

Project 4

Storage Management

Learn how to perform disk management using fdisk/gdisk and LVM technologies to create scalable storage solutions

Project 5

Networking Stack on Linux

Learn deploying different networking services ( Http, Dhcp, DNS, ftp etc) on Linux o/s

Project 6

Working with automation

Deploy ansible automation tool on linux platform for automatic configuration management on infrastructure resources.
RHCSA Training in Pune Exam & Certification
Live your dream to be hired by top IT Companies with us, offering an array of professional courses with 100% Job Assistance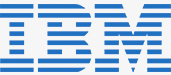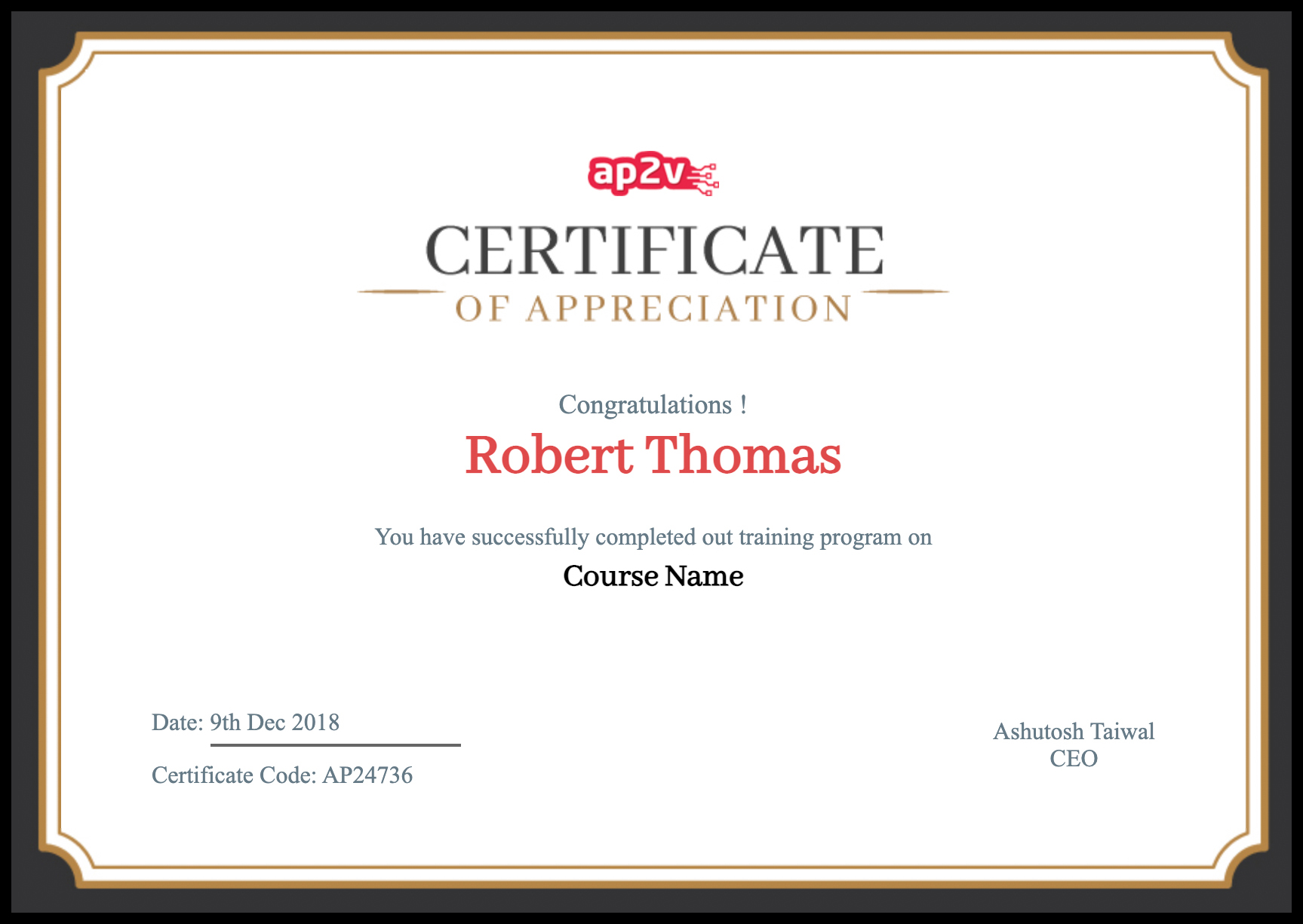 Frequently Asked Questions
Our RHCSA Training in Pune will not only make you skilled in RHCSA but further prepare you for RHCE (certified engineer).
To learn RHCSA from an esteemed RHCSA Training Centre in Pune, you will have to pay between ten thousand to twenty thousand rupees.
You can effortlessly get an entry-level RHCSA certification by enrolling for the RHCSA course at Ap2v's RHCSA Training Institute in Pune.
At AP2v's specialized institute, it will take you one and half months to get an RHCSA Certification in Pune.
The Best RHCSA Institute in Pune which offers real-time work experience with projects on red hat and Linux is Ap2v.
You can become an expert in RHCSA by developing efficiency in Linux system administration through committing to Ap2v's RHCSA Certification Course in Pune.
An advanced RHCSA Certification Cost in Pune from a specialized institute ranges between 10 thousand rupees to 12 thousand rupees on average.
Ap2v has the most manageable RHCSA Course Duration & Fees in Pune. It is thus, the best for RHCSA in India.
At Ap2v's RHCSA Institute in Pune, you get the most fruitful training in Pune under the guidance of well-versed educators.