Overview
Key USPs and Certification Details-
RHCSA Framework

 

The RHCSA Linux Course Certification in Hyderabad is of great value and is the entry-level certification course covering Linux essentials and Linux administration.

Job prospects

RHCSA Course Classes in Hyderabad from AP2V academy will boost the candidate's career and fetch him decent and high paying jobs. 

Course Fees and Duration

RHCSA Linux course duration and fees in Hyderabad is roughly fifteen to twenty thousand for six months. The figures may vary depending on different factors.
Benefits of RHCSA Training in Hyderabad
RHCSA Course - Fundamentals and Key Features 
The various fundamentals and key features that the RHCSA Linux course offers include management of users and groups with an authenticated manual and management of security, firewalls and SELinux configuration. Moreover, the RHCSA Linux course certification in Hyderabad offers instalment, deployment, configuration and maintenance of systems along with software installations and configuration of local storage using partitions and logical volumes. Installation and configuration of file systems attributes in terms of encryption, permission and others is also a skill of RHCSA. AP2V academy offers the best and reliable RHCSA Linux Course Training in Hyderabad. 
RHCSA Linux Course – Course Outline
RHCSA Linux Course in Hyderabad is an entry-level certification course and can be availed at AP2V academy. It takes approximately six to eight months to complete the course and the certification will add stars on the resume of the candidate. The Red Hat certified System Administrator is the basic certification course of Red Hat which guarantees that the administrator is well aware of working with system security controls such as firewall, knows how to configure local storage and access controls and knows how to manage its file systems and user base. Ap2V academy is the Best RHCSA Linux Course Training Institute in Hyderabad and accommodates several candidates for the course every year. 
Who Should Enroll In This Course?
The freshers and individuals who want to boost their career or are interested in pursuing advanced level Red Hat Certification courses should enroll in this course. The candidates wanting a good salary in the starting phase of their career should also enrol in the course. 
Why Will This Course Change Your Career?
The RHCSA Training in Hyderabad is good for your career and will transform it positively. Candidates with enough experience and growth of Linux skills and expertise can secure elevated positions of information systems engineer, senior systems administrator, Linux systems engineer, Linux support systems engineer and several other roles and designations. The Red Hat Certified System Administrator Linux Course Classes in Hyderabad can be availed at the AP2V academy. Another important aspect is that the candidate can pursue several other advanced level Red Hat Certification courses like RHCE, RHCA, RHCSS and others after completing the RHCSA certification which will open more job opportunities. Overall, this course will do wonders for your career. 
Top Companies hire Red Hat Certified System Administrator 
Several multimillionaire companies rely on Red Hat and hence the hiring of Red Hat Certified System Administrator is also quite high. The red hat certified professionals have an edge and can easily get a job in a good firm at a decent designation. Candidates are getting great opportunities all over the world in this field. RHCSA Linux course classes in Hyderabad are extremely beneficial for the candidates and can make their future bright. 
Upcoming Batches
Oct 01

SAT & SUN Weekend Batch

Filling Fast

Timings - 09:00 AM to 11:00 AM

Oct 15

SAT & SUN (6 WEEKS) Weekend Batch

Timings - 01:00 PM to 03:00 PM

Oct 03

MON & FRI (6 WEEKS)

Filling Fast

Timings - 09:30 AM to 10:30 AM

Oct 17

MON & FRI (6 WEEKS)

Timings - 05:00 PM to 06:00 PM
For the best deal call now

Can't find a batch you were looking for? Contact AP2V Learner Support
Loved reviews? Enquire Now
Structure your learning and get a certificate to prove it
RHCSA Training in Hyderabad Curriculum
Course Content
● Accessing the Command Line Using the Local Console
● Accessing the Command Line Using the Desktop
● Executing Commands Using the Bash Shell
● Defining the Anaconda Kickstart System
● Deploying a New Virtual System with Kickstart
● The Linux File System Hierarchy
● Locating Files by Name
● Managing Files Using Command- Line Tools
● Matching File Names Using Path Name Expansion
SA2: RED HAT SYSTEM ADMINISTRATION II
● Regular Expression Fundamentals
● Matching Text with grep
● Reading Documentation Using man Command
● Reading Documentation Using pinfo Command
● Reading Documentation in/usr/share/doc
● Getting Help From Red Hat
Syllabus
Experience 250+ hours of best-in-class content developed by leading faculty & industry leaders in the form of videos, case studies & projects
Industry Project
Project 1

Install RHEL O/S

Deploy enterprise grade redhat Linux o/s manually and automatically on bare metal, virtual machine and on cloud infrastructure

Project 2

User Management on Linux

Create user/group data store for performing local and remote user login on servers.

Project 3

Permission Management

Understand both DAC and MAC permission management for files security on linux O/s

Project 4

Storage Management

Learn how to perform disk management using fdisk/gdisk and LVM technologies to create scalable storage solutions

Project 5

Networking Stack on Linux

Learn deploying different networking services ( Http, Dhcp, DNS, ftp etc) on Linux o/s

Project 6

Working with automation

Deploy ansible automation tool on linux platform for automatic configuration management on infrastructure resources.
RHCSA Training in Hyderabad Exam & Certification
Live your dream to be hired by top IT Companies with us, offering an array of professional courses with 100% Job Assistance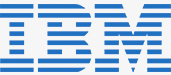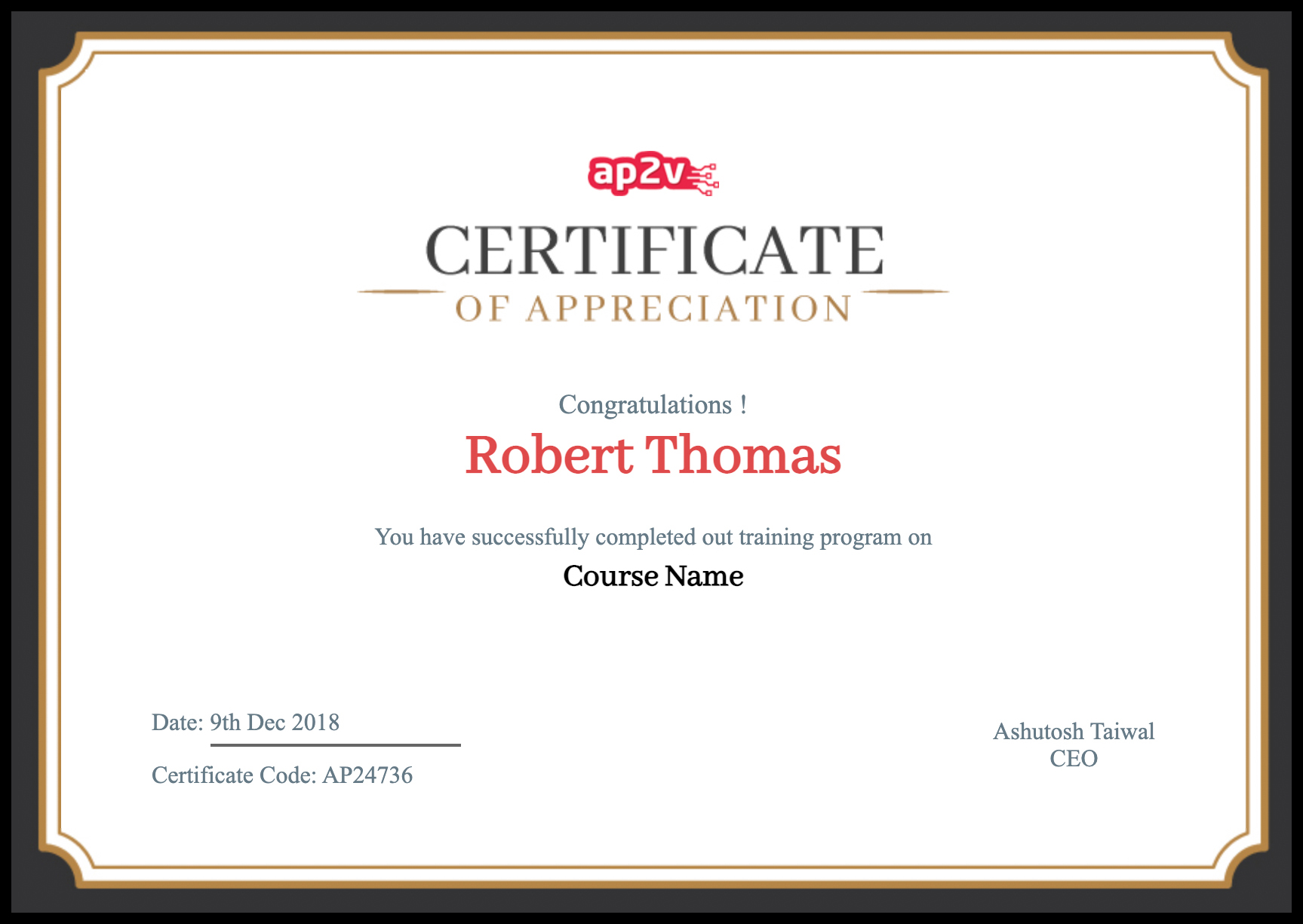 Frequently Asked Questions
Attending RHCSA Linux course training in Hyderabad will enable the candidates to acquire necessary knowledge and skills. Moreover, it guarantees that an administrator knows certain important functions related to Red Hat.
RHCSA Linux course cost in Hyderabad is roughly between fifteen to eighteen thousand rupees. The course cost may vary depending on various factors like city, institution, level etc.
You can get an entry-level RHCSA Linux Course Certification in Hyderabad at AP2V academy. The institution specializes in providing various certification courses all over the country.
It takes approximately six to eight months to learn the RHCSA Linux course in Hyderabad. At AP2V academy, the candidates can learn it even faster with experienced and knowledgeable mentors.
AP2V is the best academy where you can get RHCSA Linux course training in Hyderabad with real time projects.
To be a RHCSA Linux course expert, the candidate needs to pass all the necessary exams and acquire the skills and abilities.
The RHCSA Linux Course certification cost in Hyderabad is nearly seventeen to twenty thousand rupees at AP2V academy and the fees vary depending on the institutes and cities.
AP2V academy is undoubtedly the best institute for RHCSA Linux Course in India. The academy has several branches in all the major cities of the country and is quite popular across India for offering top notch certification courses.
You can get the RHCSA Linux Course Training in Hyderabad at the AP2V academy. Our team of experts and mentors makes the course simple and comprehensible for the candidates.