Overview
KEY USPS AND CERTIFICATION DETAIL –
| | |
| --- | --- |
| Immense knowledge | Our RHCSA training institute in Ameerpet comprises an extremely passionate faculty who are always available to impart their share of knowledge in this area of technology. |
| Expert faculty | The expert and extremely qualified team of teachers take the RHCSA classes in Ameerpet with professionalism and precision. |
| Career scope | The RHCSA coaching classes in Ameerpet by AP2V strongly believe in real-life applications. Hence, the RHCSA course offered by our services trains individuals to apply their knowledge in the field that they work in, making them a valuable asset wherever they go. |
Benefits of RHCSA Training in Ameerpet
RHCSA FUNDAMENTALS & KEY FEATURES –
At our RHCSA certification course in Ameerpet by AP2V, the faculty teaches the individuals from the IT field about the basic concepts and fundamentals to efficiently fun operative structures and systems. The key features of the RHCSA course in Ameerpet with collaboration with AP2V include teaching the learners how to work with online machines operations, helping them to come up with ways to manage the security systems of any organization, and handling the storage systems efficiently. 
AP2V only hires professionals with vast experience and expertise in the field to teach the courses. Hence, the learners would be able to gain a huge amount of knowledge and skills from our passionate faculty.
RHCSA - COURSE OUTLINE –
As Linux is the environment that would be used to work as a red hat certified system administrator, knowledge and expertise of the same are required. The RHCSA classes in Ameerpet by AP2V aim to help individuals understand the basics of working on Linux, which would prove to be an excellent head start for them to become certified System Administrators.
Apart from contributing to monitoring, developing, deploying, managing, updating, and coming up with a security system as and when required, the red hat certified system administrators have another role incorporated, too. They are also responsible for creating a workable environment for their juniors, and hence the RHCSA certification in Ameerpet by AP2V would teach them how to do the same.
WHO SHOULD ENROLL IN THIS COURSE?
If you work in the IT field, you must be familiar with the rising need to be up to date with the various trends in the development field. Hence, anyone with a basic knowledge of the Linux environment looking to boost their CV with new skills should consider enrolling for the RHCSA training institute in Ameerpet under the guidance of AP2V. Individuals looking for a course that would teach them an important skill with practical knowledge must also enroll in this course to widen their career opportunities.
WHY WILL THIS COURSE CHANGE YOUR CAREER?
Red hat is one of the most popular open-source platforms today. Hence, it is natural that managing to achieve validation for your credentials of being able to work with that software would prove beneficial to you. The position of RHCSA is not easy to acquire, but with the expert guidance and valuable suggestions of the team of experts at AP2V, nothing is impossible to achieve.
The RHCSA classes in Ameerpet by AP2V would ensure that you learn the basics first, and only then move on to the precise and complicated parts of the course. Active doubt solving sessions and the interactive nature of classes would ensure that the learners feel comfortable to speak up when they are unable to comprehend. If any student at AP2V's RHCSA training center at Ameerpet talks about their inability to comprehend any topic, the faculty is more than happy to repeat the concepts for everyone's better understanding. Hence, you are bound to have the RHCSA skills on your tips upon completion of the RHCSA certification course in Ameerpet from AP2V. 
With in-depth knowledge in the field, excellent communication skills as well as a certificate from AP2V, you raise your chances to land a higher paying job in an environment that you would want to work in.
TOP COMPANIES HIRE RHCSA SPECIALISTS
A certificate validating your skills and credentials from the best RHCSA Training in Ameerpet would give you an edge over others. AP2V is known worldwide for its quality education and services. Hence top companies would want you after you complete the course under our guidance.
 
Upcoming Batches
Jul 02

SAT & SUN Weekend Batch

Filling Fast

Timings - 09:00 AM to 11:00 AM

Jul 16

SAT & SUN (6 WEEKS) Weekend Batch

Timings - 01:00 PM to 03:00 PM

Jul 04

MON & FRI (6 WEEKS)

Filling Fast

Timings - 09:30 AM to 10:30 AM

Jul 18

MON & FRI (6 WEEKS)

Timings - 05:00 PM to 06:00 PM
78% OFF Expires in D H M S

Can't find a batch you were looking for? Contact AP2V Learner Support
Loved reviews? Enquire Now
Structure your learning and get a certificate to prove it
RHCSA Training in Ameerpet Curriculum
Course Content
● Accessing the Command Line Using the Local Console
● Accessing the Command Line Using the Desktop
● Executing Commands Using the Bash Shell
● Defining the Anaconda Kickstart System
● Deploying a New Virtual System with Kickstart
● The Linux File System Hierarchy
● Locating Files by Name
● Managing Files Using Command- Line Tools
● Matching File Names Using Path Name Expansion
SA2: RED HAT SYSTEM ADMINISTRATION II
● Regular Expression Fundamentals
● Matching Text with grep
● Reading Documentation Using man Command
● Reading Documentation Using pinfo Command
● Reading Documentation in/usr/share/doc
● Getting Help From Red Hat
Syllabus
Experience 250+ hours of best-in-class content developed by leading faculty & industry leaders in the form of videos, case studies & projects
Industry Project
Project 1

Install RHEL O/S

Deploy enterprise grade redhat Linux o/s manually and automatically on bare metal, virtual machine and on cloud infrastructure

Project 2

User Management on Linux

Create user/group data store for performing local and remote user login on servers.

Project 3

Permission Management

Understand both DAC and MAC permission management for files security on linux O/s

Project 4

Storage Management

Learn how to perform disk management using fdisk/gdisk and LVM technologies to create scalable storage solutions

Project 5

Networking Stack on Linux

Learn deploying different networking services ( Http, Dhcp, DNS, ftp etc) on Linux o/s

Project 6

Working with automation

Deploy ansible automation tool on linux platform for automatic configuration management on infrastructure resources.
RHCSA Training in Ameerpet Exam & Certification
Live your dream to be hired by top IT Companies with us, offering an array of professional courses with 100% Job Assistance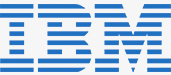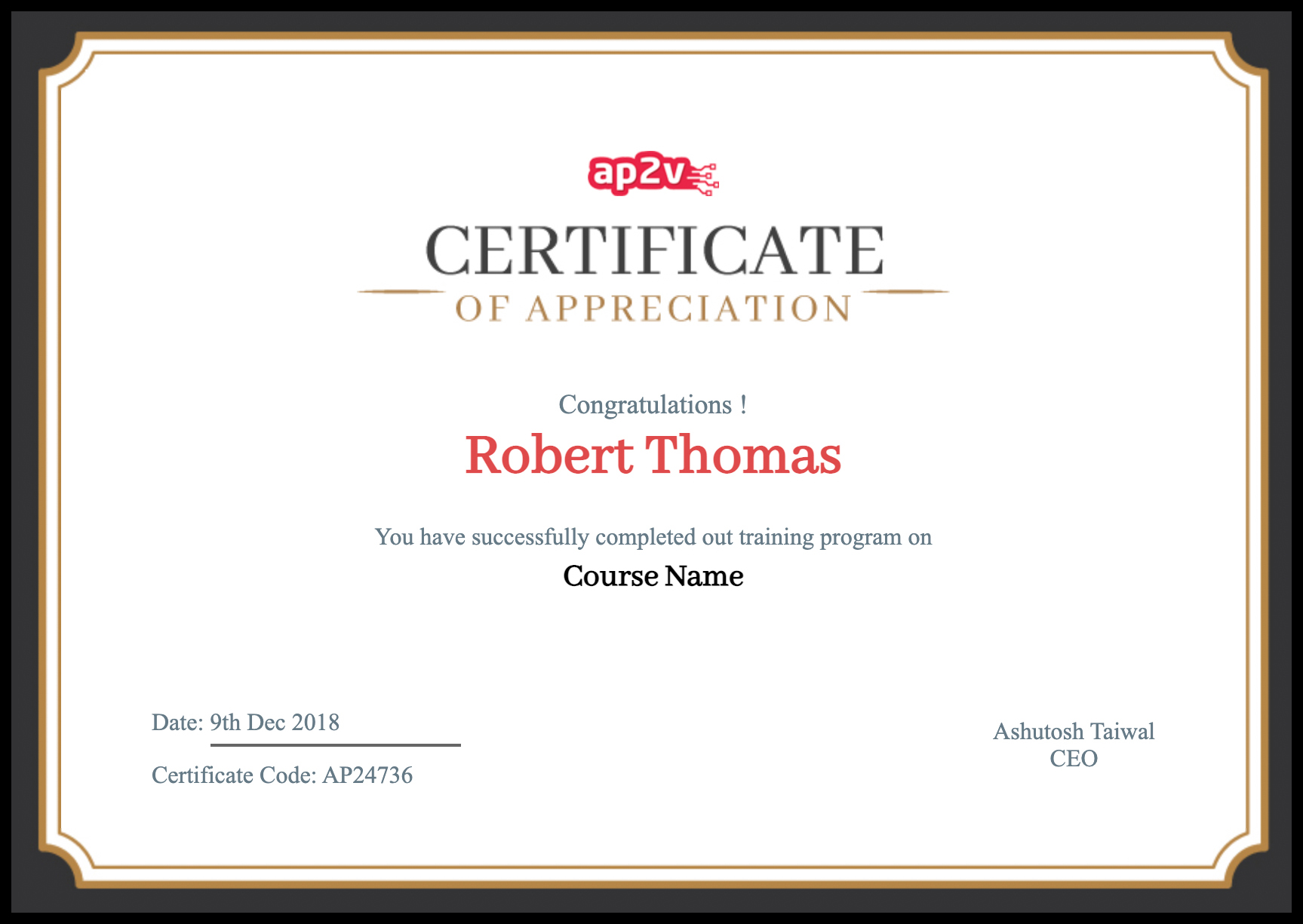 Frequently Asked Questions
To master the technical and operational workings and develop an aptitude to perform efficiently in a Linux environment, you should attend the RHCSA training in Ameerpet.
e RHCSA course in Ameerpet is offered at just RS.20,000 at AP2V.
The best entry-level RHCSA certification in Ameerpet is brought to you by AP2V.
The RHCSA coaching classes in Ameerpet by AP2V cover the entire course and help you grasp all the concepts in just 5 to 10 days.
AP2V is an RHCSA training center in Ameerpet offering real-time projects.
The requirement to be a rhcsa expert is clearing the EX200 exam. AP2V is the best RHCSA institute in Ameerpet for guiding your way through this goal.
The cost can be very high to learn the advanced level of RHCSA certification course in Ameerpet, but AP2V offers it at a pocket-friendly amount of range of RS.18000.
In India, the best RHCSA institute is AP2V.
The best RHCSA training classes in Ameerpet can be availed at our AP2V coaching.