Overview
Students learn how to manage various operations at the same time and have the aptitude relating to technical and operational functions alike. You can avail of the Best RHCSA course in Gurgaon with the help of AP2V.
KEY USPS AND CERTIFICATION DETAILS
| | |
| --- | --- |
| Detail Knowledge | Students will learn how to run operating systems, start and stop virtual machines, configure local storage, and manage security at RHCSA Training Centre in Gurgaon. |
| Train with our team of experts | Trainers at AP2V have expertise in their respective fields and have excelled in them. They will help students to pursue their choice of career with the best assistance and passage of knowledge. |
| Potential | The faculty at RHCSA Training in Gurgaon tries to help students realize their potential and make use of the resources provided to them. You will receive learning that stays, we do not believe in the textual study and try to help students understand the core of topics increasing their skill to apply that knowledge when working. |
Benefits of RHCSA Training in Gurgaon
RHCSA FUNDAMENTALS AND KEY FEATURES
We follow 3 modules in our intensive training approach to certification as RHCSA- RH124, RH134, and RH254.
You can receive RHCSA Certification in Gurgaon. Students learn to handle files, operating systems, security, and communication concerning the project. All possible requirements can be achieved at RHCSA Training Institute in Gurgaon.
We hire a team of professionals, passionate about teaching, with years of experience. You can gain their knowledge and skills to enhance their potential.
COURSE OUTLINE
Linux is an essential requirement in training as a Red Hat Certified System Administrator and this course will help you to learn the detailed functions and benefits of the open system operating system.
You will be able to learn to multitask and manage diverse aspects at the same time.
They will contribute to monitoring, development, deployment, management, updates, and protection as per needs. They will work to create an empowered environment for their subordinates to work in.
We at AP2V want the best for our kids and help them build the future of their dreams. We do not compromise with quality and service, so professors at RHCSA Training in Gurgaon are available to answer any queries at any time.
WHY SHOULD YOU ENROLL IN THIS COURSE?
Choosing to collaborate with AP2V and taking up this course will enable you to earn RHCSA Certification in Gurgaon.
All students who are keen on knowing about technology and keep themselves updated with the recent advancements should register for this course.
You can gain experience with Linux and this practical experience will help you get used to the operating system. You will receive actual learning and experience automation and technological knowledge.
WHY WILL THIS COURSE CHANGE YOUR CAREER?
The IT sector experiences growth on an everyday basis and it can't be seen going down for a long time.
With newly emerging technologies, new jobs are in high numbers so you can avail a job. RHCSA Coaching in Gurgaon provides a modern infrastructure to its students.
We offer 2 modes of learning as we believe in helping our students to learn in an environment, best suited to their needs. They can reach our reliable faculty for questions.
Red Hat is a notable company and its position as RHCSA is prestigious. So, availing of such a job will be very beneficial even in the future.
TOP COMPANIES HIRE RED HAT CERTIFIED SYSTEM ADMINISTRATORS
Getting a certification as RHCSA acts as a benefit during placements as it caters to the demands of advanced and skilled employees in big companies, in India and abroad. Some of the finest Multinational companies are in need for RHCSA professionals. This is why the RHCSA Training in Gurgaon offered by our team will help you to reach your desired career goals. Be sure to collaborate with our team to build a strong foundation in the Information Technology field.
Upcoming Batches
Oct 01

SAT & SUN Weekend Batch

Filling Fast

Timings - 09:00 AM to 11:00 AM

Oct 15

SAT & SUN (6 WEEKS) Weekend Batch

Timings - 01:00 PM to 03:00 PM

Oct 03

MON & FRI (6 WEEKS)

Filling Fast

Timings - 09:30 AM to 10:30 AM

Oct 17

MON & FRI (6 WEEKS)

Timings - 05:00 PM to 06:00 PM
For the best deal call now

Can't find a batch you were looking for? Contact AP2V Learner Support
Loved reviews? Enquire Now
Structure your learning and get a certificate to prove it
RHCSA Training in Gurgaon Curriculum
Course Content
● Accessing the Command Line Using the Local Console
● Accessing the Command Line Using the Desktop
● Executing Commands Using the Bash Shell
● Defining the Anaconda Kickstart System
● Deploying a New Virtual System with Kickstart
● The Linux File System Hierarchy
● Locating Files by Name
● Managing Files Using Command- Line Tools
● Matching File Names Using Path Name Expansion
SA2: RED HAT SYSTEM ADMINISTRATION II
● Regular Expression Fundamentals
● Matching Text with grep
● Reading Documentation Using man Command
● Reading Documentation Using pinfo Command
● Reading Documentation in/usr/share/doc
● Getting Help From Red Hat
Syllabus
Experience 250+ hours of best-in-class content developed by leading faculty & industry leaders in the form of videos, case studies & projects
Industry Project
Project 1

Install RHEL O/S

Deploy enterprise grade redhat Linux o/s manually and automatically on bare metal, virtual machine and on cloud infrastructure

Project 2

User Management on Linux

Create user/group data store for performing local and remote user login on servers.

Project 3

Permission Management

Understand both DAC and MAC permission management for files security on linux O/s

Project 4

Storage Management

Learn how to perform disk management using fdisk/gdisk and LVM technologies to create scalable storage solutions

Project 5

Networking Stack on Linux

Learn deploying different networking services ( Http, Dhcp, DNS, ftp etc) on Linux o/s

Project 6

Working with automation

Deploy ansible automation tool on linux platform for automatic configuration management on infrastructure resources.
RHCSA Training in Gurgaon Exam & Certification
Live your dream to be hired by top IT Companies with us, offering an array of professional courses with 100% Job Assistance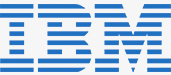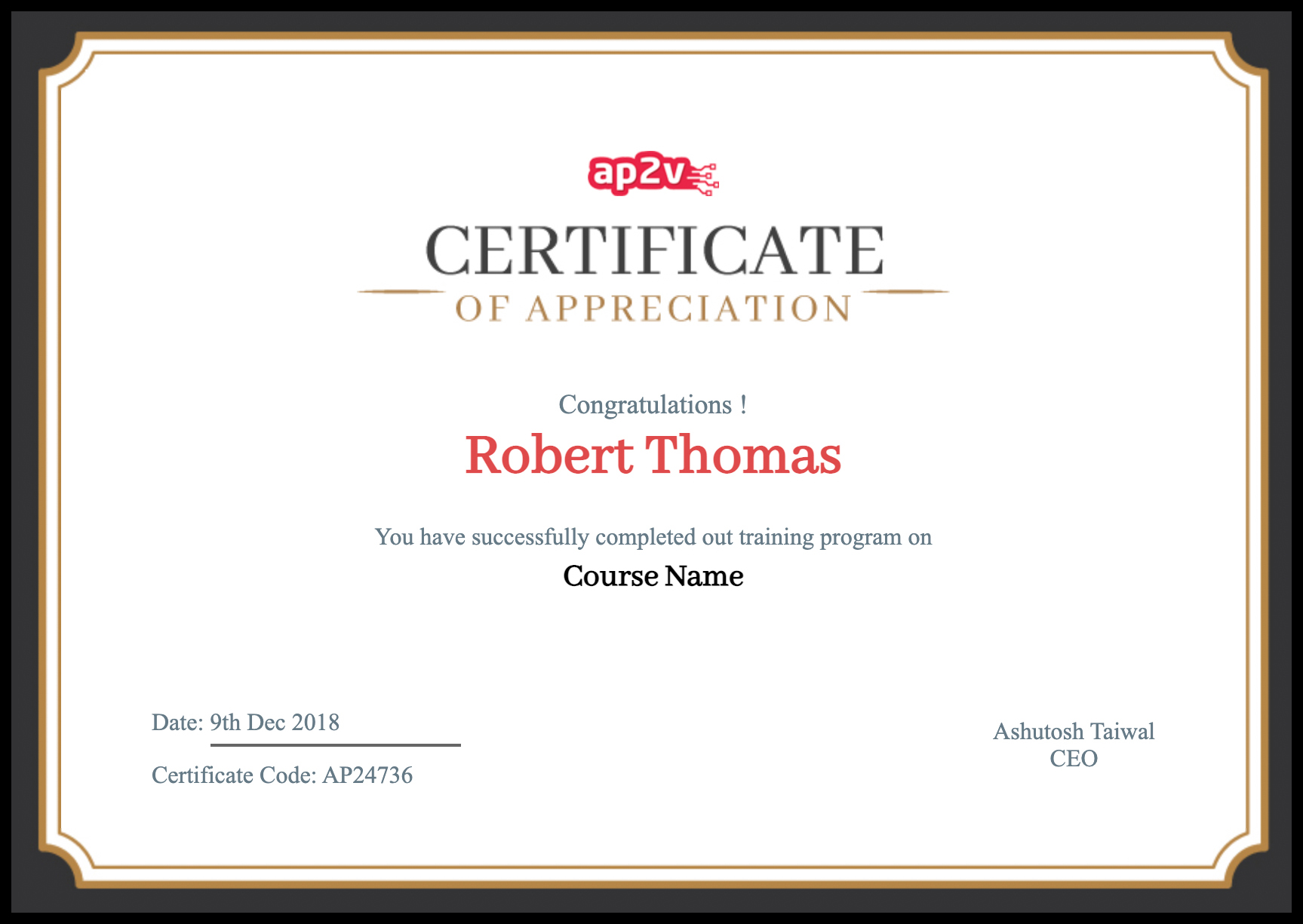 Frequently Asked Questions
The highly preferred RHCSA certification course in Noida offered by AP2V iRs.19,999, the blended learning training option.
We want our students to experience the job environment during training so we assign them projects that are evaluated to make them understand their performance level.
You should know basic programming and be responsible for creation, deployment, updates, and system support.
It can cost anything between 10-12K.
AP2V is your ideal institution as our team of professors have expertise in their respective fields and this will help students to learn from their mentor's experiences.
You can avail this course by collaborating with AP2V.