Overview
KEY USPS AND CERTIFICATION DETAIL -
| | |
| --- | --- |
| Obtain in-depth information | Students at RHCSA Coaching Classes in Jaipur will help you get a thorough understanding of the RHCSA certification course. |
| Experiential Learning | Joining an RHCSA training institute in Jaipur provides students with not only theoretical knowledge but also real expertise and skills. |
| Advanced Training Expertise | The RHCSA coaching classes in Jaipur have fully qualified as well as expert experts to offer insights on the RHCSA Certification Course. |
Benefits of RHCSA Training in Jaipur
RED HAT CERTIFIED SYSTEM ADMINISTRATOR FUNDAMENTALS & KEY FEATURES -
The RHCSA in Jaipur is divided into three parts. The 3 categories that make up the RHCSA Training Center in Jaipur Exams are as follows: RH124, RH134, and RH254.
This RHCSA training institute in Jaipur would assist IT professionals in taking on pertinent initiatives and demonstrating their experience, expertise, and talents.
Following finishing the RHCSA coaching classes in Jaipur Training, candidates can access and seek the RHCSA certification course in Jaipur, which would also enable them to obtain a greater depth of insight.
RHCSA course in Jaipur is in high growth potential.
Students could alternatively take the assignment available on the internet or offline.
RED HAT CERTIFIED SYSTEM ADMINISTRATOR- COURSE OUTLINE -
The Best RHCSA Training in Jaipur is intended to teach you all you need to know about Red Hat Enterprise Linux. Students will strive to create open-source frameworks and operating system versions.
The certification assesses your understanding of framework administration in a variety of situations and deployment methods. As a result of completing this test, students will be accountable for administering Red Hat systems across the board.
WHO SHOULD ENROLL IN THIS COURSE?
A Red Hat Certified System Administrator (RHCSA) is a skilled professional who has completed previous RHCSA courses. Individuals who can enroll in the RHCSA training course in Jaipur are-
Network administrators who want to exhibit their knowledge and expertise using Linux.
As part of their employment or by legislation, Linux system administrators who are required to obtain accreditation
RHCEs seeking re-certification
DevOps experts in cloud computing who want to hone their essential abilities.
WHY WILL THIS COURSE CHANGE YOUR CAREER?
The RHCSA Training Center in Jaipur can train students in anything from network protection to system management, shell instructions, and management information, including credential design. Students would additionally master the following other expertise and techniques:
SELinux, routers, and certain other privacy procedures must be configured.
methods of launching into several layers of genuine operational platforms and also beginning and stopping virtualization.
In addition to application installations, the RHCSA certification course in Jaipur credential could be deployed as well as modified to file structure attributes such as encryption, permissions, and so on.
Companies would eventually be capable of keeping authorized folders for managing user profiles.
Upon receiving the RHCSA, students can progress to higher-level courses to develop professional employment as system managers for Linux computer systems. A plethora of opportunities awaits anyone who successfully installs Red Hat Software on the highest possible specifications and keeps it running for an extended period. Team up with the RHCSA Training Course in Jaipur today to take advantage of the opportunity.
TOP COMPANIES HIRE RED HAT CERTIFIED SYSTEM ADMINISTRATOR SPECIALISTS
RHCSA professionals remain in high demand throughout the IT business. Therefore, if you finish the RHCSA Training in Jaipur, it will be necessary to receive a certification that will assist individuals to find a career in many of the best IT organizations. Students could perhaps use such subsequent learning and knowledge to start their new firm. RHCSAs are frequently hired by MNCs.
 
Upcoming Batches
Oct 01

SAT & SUN Weekend Batch

Filling Fast

Timings - 09:00 AM to 11:00 AM

Oct 15

SAT & SUN (6 WEEKS) Weekend Batch

Timings - 01:00 PM to 03:00 PM

Oct 03

MON & FRI (6 WEEKS)

Filling Fast

Timings - 09:30 AM to 10:30 AM

Oct 17

MON & FRI (6 WEEKS)

Timings - 05:00 PM to 06:00 PM
For the best deal call now

Can't find a batch you were looking for? Contact AP2V Learner Support
Loved reviews? Enquire Now
Structure your learning and get a certificate to prove it
RHCSA Training in Jaipur Curriculum
Course Content
● Accessing the Command Line Using the Local Console
● Accessing the Command Line Using the Desktop
● Executing Commands Using the Bash Shell
● Defining the Anaconda Kickstart System
● Deploying a New Virtual System with Kickstart
● The Linux File System Hierarchy
● Locating Files by Name
● Managing Files Using Command- Line Tools
● Matching File Names Using Path Name Expansion
SA2: RED HAT SYSTEM ADMINISTRATION II
● Regular Expression Fundamentals
● Matching Text with grep
● Reading Documentation Using man Command
● Reading Documentation Using pinfo Command
● Reading Documentation in/usr/share/doc
● Getting Help From Red Hat
Syllabus
Experience 250+ hours of best-in-class content developed by leading faculty & industry leaders in the form of videos, case studies & projects
Industry Project
Project 1

Install RHEL O/S

Deploy enterprise grade redhat Linux o/s manually and automatically on bare metal, virtual machine and on cloud infrastructure

Project 2

User Management on Linux

Create user/group data store for performing local and remote user login on servers.

Project 3

Permission Management

Understand both DAC and MAC permission management for files security on linux O/s

Project 4

Storage Management

Learn how to perform disk management using fdisk/gdisk and LVM technologies to create scalable storage solutions

Project 5

Networking Stack on Linux

Learn deploying different networking services ( Http, Dhcp, DNS, ftp etc) on Linux o/s

Project 6

Working with automation

Deploy ansible automation tool on linux platform for automatic configuration management on infrastructure resources.
RHCSA Training in Jaipur Exam & Certification
Live your dream to be hired by top IT Companies with us, offering an array of professional courses with 100% Job Assistance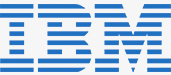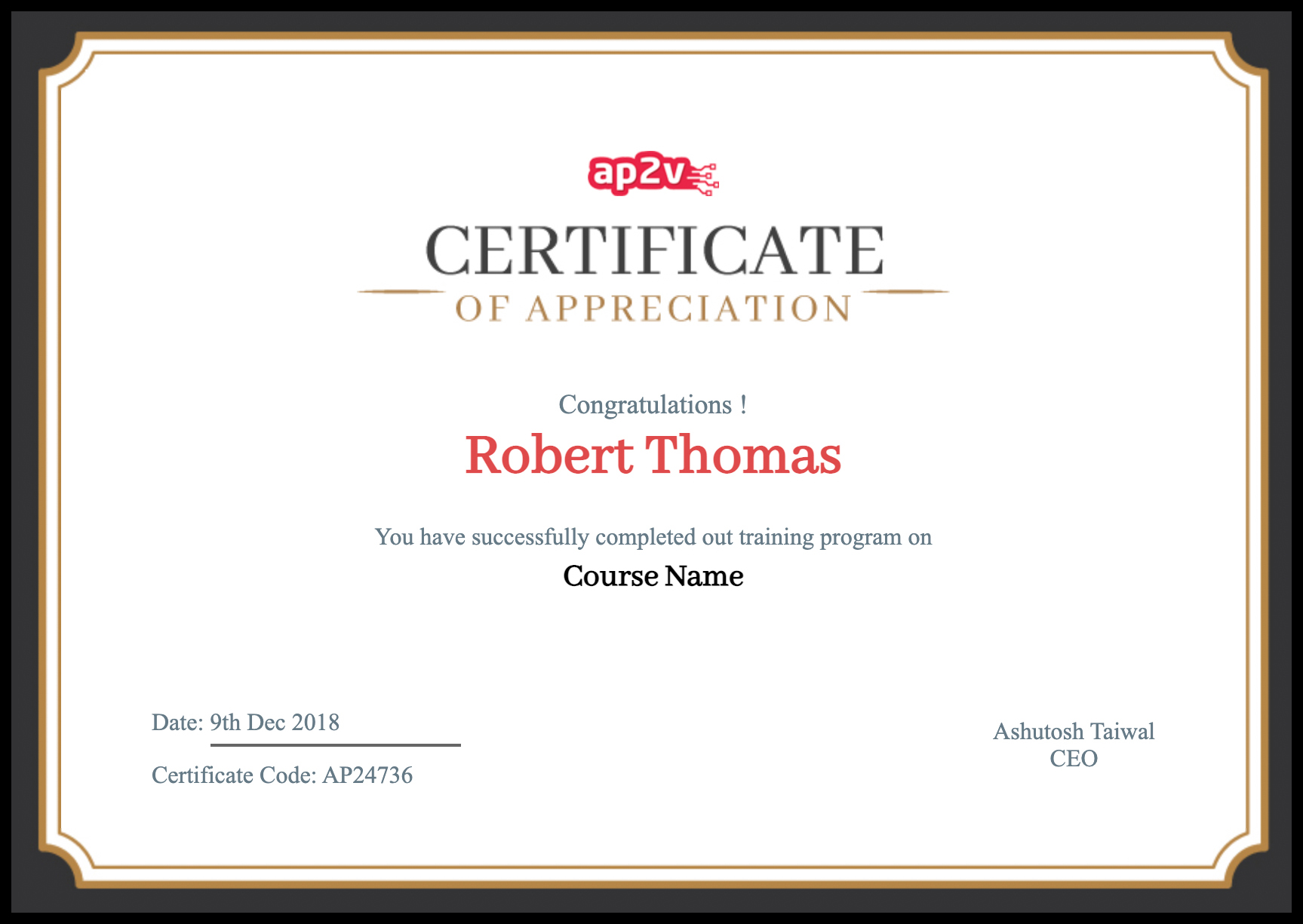 Frequently Asked Questions
The RHCSA Training Centre in Jaipur is one of the best decisions one could make because it offers a wide range of opportunities.
The RHCSA certification cost in Jaipur is very affordable and anyone can afford it.
One can get entry-level RHCSA certification in Jaipur from the top institute that is AP2V.
It takes a total of 10 or more days to learn RHCSA Course in Jaipur.
Students can easily enroll in the RHCSA training institute in Jaipur and AP2V to get RHCSA training in Jaipur with real-time projects.
There are no pre-requirements to be an RHCSA expert and one can easily enroll at the RHCSA training institute in Jaipur.
The advanced RHCSA training in Jaipur at AP2V institute is quite affordable.
The RHCSA training institute in Jaipur is one of the top and best institutes where many big firms visit to recruit students.
You can get RHCSA training in Jaipur from one of the best training institutes that is AP2V.